Introducing:
Get To Know… San Scout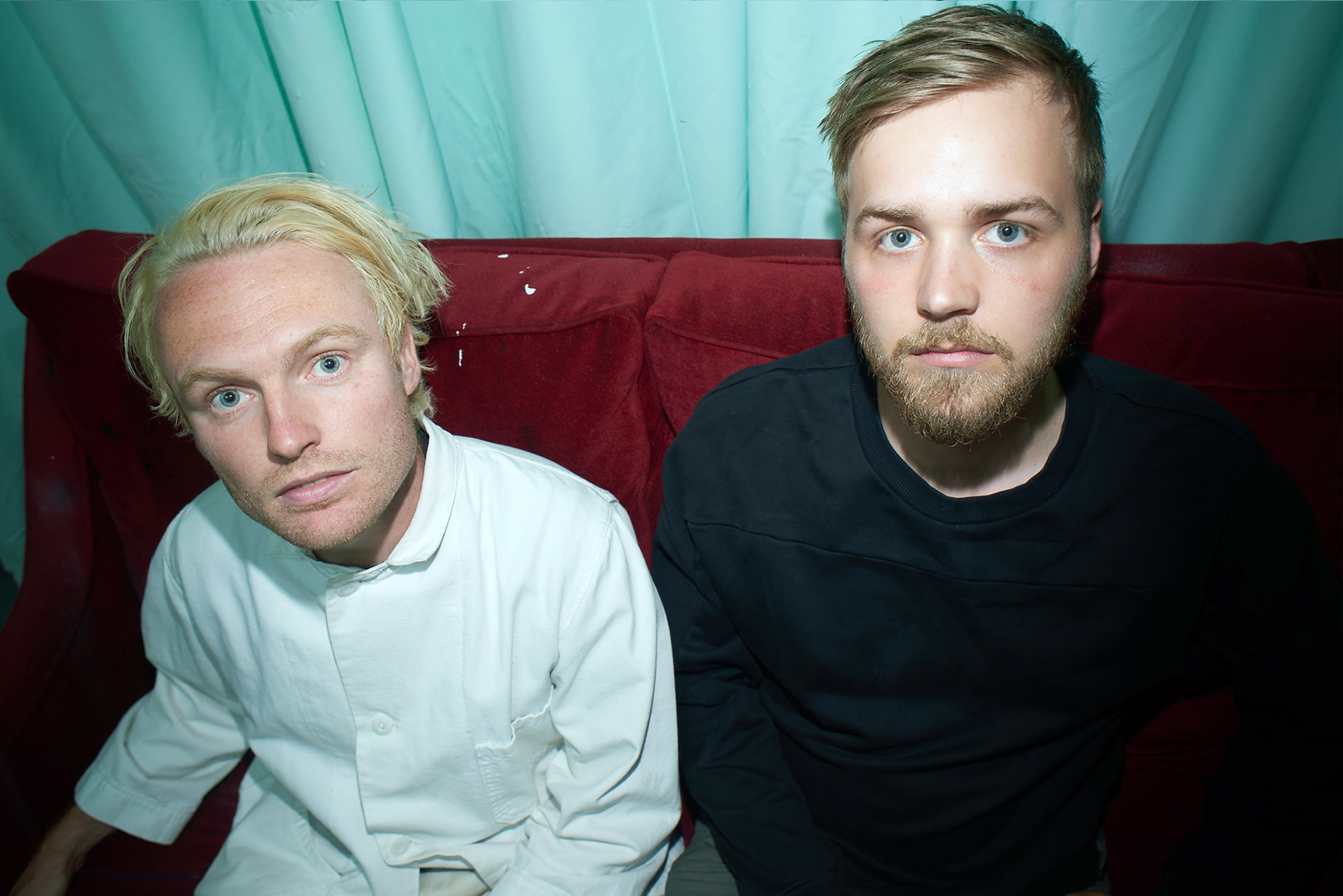 Sharing their new EP 'The Pharmacy' today (10th October), we meet London's exciting electronic newcomers.
Hello and welcome to DIY's introducing feature, Get To Know… getting you a little bit closer to the buzziest new acts that have been catching our eye as of late, and working out what makes them tick.
Recently we've brought you South London rapper Master Peace, London-via-Bologna trio Husky Loops, and LA indie dreamboats Wallows, Irish newbies The Wha, and now we're introducing you to London experimental duo San Scout.
Made up of BBFs Jonny and Fred, the pair create electronic-leaning indie-pop that thoroughly transports you into their own little bubble, further demonstrated by the intriguing aesthetic experiences they cook up for every release.
Sharing their new EP 'The Pharmacy' today, the duo teamed up with designer Yuma Burgess to make a fully interactive virtual world, based around the concept of music as a prescription drug. The EP itself is full of lo-fi beats and cinematic soundscapes, giving you goosebump-inducing thrills at every turn.
We caught up with Jonny and Fred to find out more.
Describe your music to us in the form of a Tinder bio.
Jonny: Tries hard. Still disappointing.
Fred: Always available, low in demand.
What's your earliest musical memory?
Fred: Hearing 'You Can Call Me Al' by Paul Simon in the car, barely knowing my own name at that point, but knowing that it was an absolute banger. Unfortunately the upbeat nature of the track never rubbed off on me as a songwriter.
Jonny: At my parents NYE party - getting up on a sofa and dancing to Elton John's 'Rocketman' and feeling like a fucking rockstar.
Who were some artists that inspired you when you were just starting out (and why)?
Jonny: Jai Paul - on the leaked album - was sonically so interesting and unforgiving. Got a huge amount from that despite it not being the way he wanted to release it. Dixie Chicks for the 3 part harmony. Frank Ocean for the songs and the social media (lack of) presence.
You're from London! What do you think of the music scene there at the moment?
Fred: Loads of great noise, probably too much (joking). We love going to the Old Blue Last - always reminds you that there is still a great demand for live rough and ready band music, which feels really important.
Are there any other artists breaking through at the same time that you take inspiration from?
Jonny: Ider all day. They have an amazing humility despite being incredible. They've kept us in the game, mentally, countless times. Love the new Muna album. Young Fathers are fierce. Altopalo have the coolest live show we've seen in a while. Yuma Burgess - a different kind of artist but doing important things in a different dimension.
Fred: Yuma made our virtual reality website – an online Pharmacy that you can walk around in with an expansive maze hidden within. Go find it and get lost in it (!)
Who would be your dream collaborator?
Jonny: Justin Vernon? Frank?
Fred: Maybe Kendrick Lemar cause it's amazing to hear what he can do over/with anything - he would make any track we've written and produced a million times more interesting.
A couple of our tracks on this EP are purely instrumental cinematic style things because of our love for that kind of sound, so collaborating with a film composer on a full album would be really fun also (and more realistic lol).
Musically or otherwise, what are you most looking forward to for the rest of the year?
Jonny: As we've been quite closed off lately working on this and other things, I'm looking forward to getting back into the studio with new people and listening more. Testing ourselves by going out of the comfort zones. Want to release music that isn't our own - maybe start a label/mag ?
Fred: For Liam Payne to release something awful close to Christmas that someone else has written for him– and then competing with him for that Christmas number 1 spot. But seriously – we're going for Christmas number 1 this year.
If people could take away one thing from your music, what would it be?
Jonny: Probably take away the vocals - they're not necessary.
Fred: Hahaha, well played Jon. Something I've never said to you after a gig.
More like this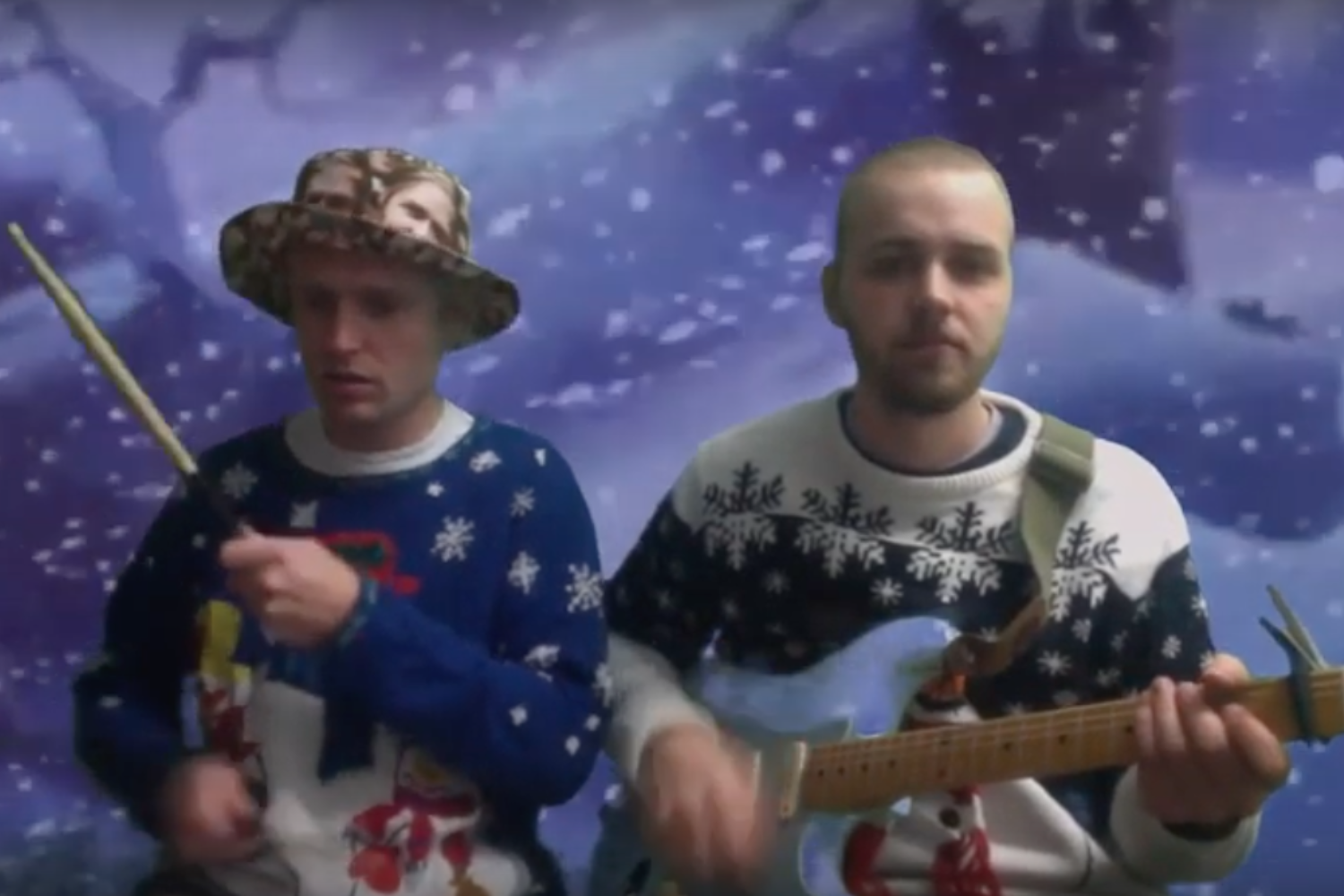 The duo team up with CALM for their festive release.