Listen
Heavy Lungs release raucous new track 'Self Worth'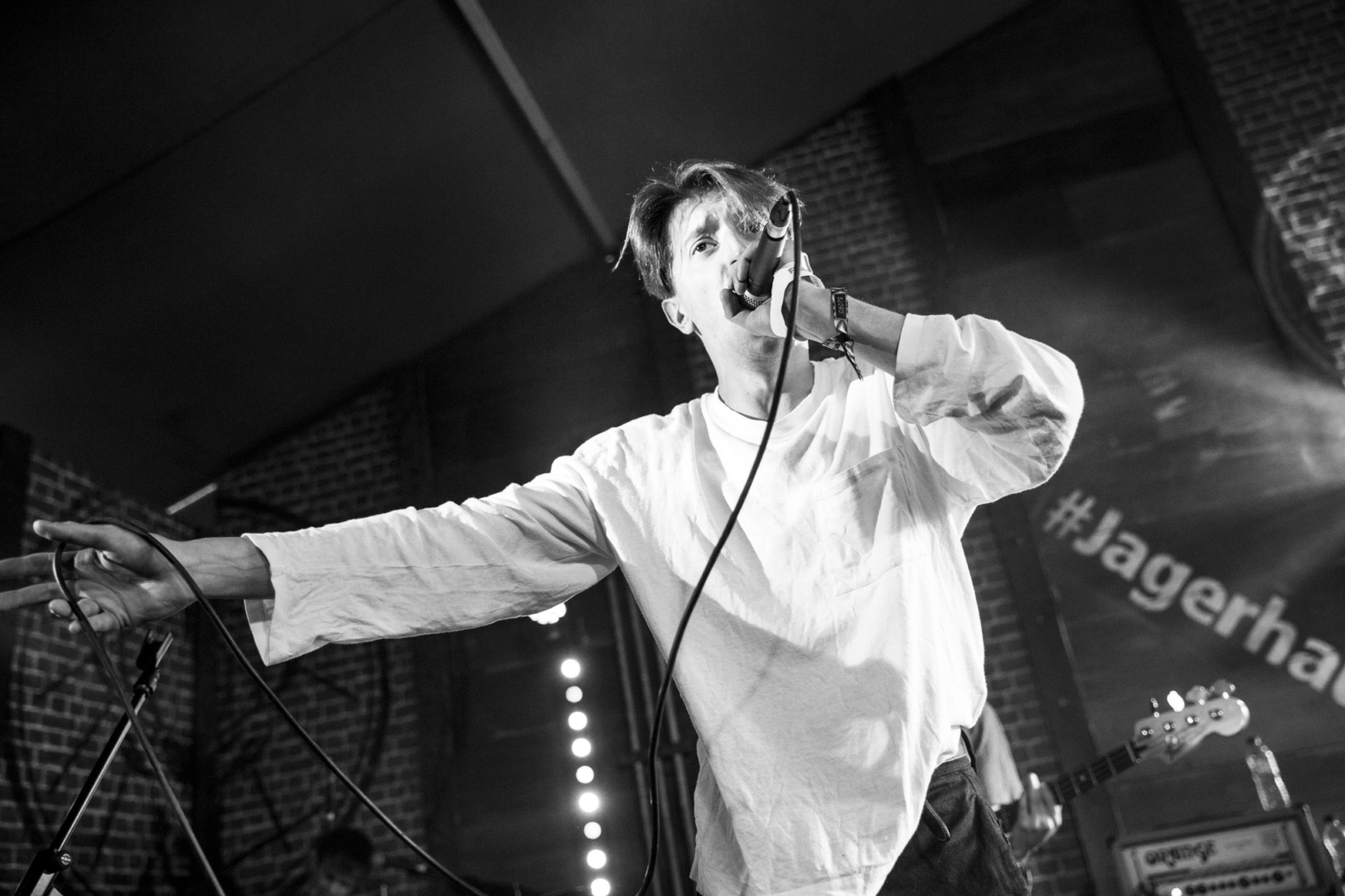 The new banger - recorded as part of Jäger Curtain Call - is taken from their latest EP 'Measure' which is out today (10th October)!
After taking us into the studio to give us a sneak peek of what's to come earlier this week, Bristol punks Heavy Lungs have now revealed their newest EP 'Measure' with raucous cut 'Self Worth'.
A biting powerful punk track that sees frontman Danny Nedelko snarling "Self worth so hard to grasp / With broken hands and borrowed eyes / The wall is the worth the climb / I'll see you on the other side", it's accompanied by a video full of those old grim, superficial adverts which hint that if your skin's good and your house is clean, everything will be fine.
On creating the whole EP, Danny says: "'Measure' centres around the undeniable importance of self-worth. From inner observation of myself and of the people around me over the course of past year, I've noticed that it can sometimes very much be neglected. The purpose of this EP is to hopefully remind us to value ourselves and grow more comfortable in our skin - to believe in ourselves. Our own inner strength and capabilities are vastly superior to our own perception of them."
With their fab EP out today (10th October), the Bristol group are also heading off on tour tomorrow, ending with a big homecoming show at Thekla for Jäger Curtain Call which is now all sold out!

Check out 'Self Worth' and the full list of below:
OCTOBER
11 – University Student Union – Reading (UK)* (Student Event)
12 – Neighbourhood Festival – Manchester (UK)
18 – Wild Paths Festival – Norwich (UK)
19 – Ritual Union – Oxford (UK)
20 – SWN Festival – Cardiff (UK)
23 – Cassiopeia – Berlin (Germany)*
24 – Dutch Design Music Week – Eindhoven (Netherlands)*
25 – London Calling – Amsterdam (Netherlands)
26 – Merleyn – Nijmegen (Netherlands)*
28 – Supersonic – Paris (France)*
30 – BIME City – Bilbao (Spain)
31 – Wurlitzer Ballroom – Madrid (Spain)*
NOVEMBER
01 – Mucho Flow – Guimaraes (Portugal)
04 – The Forum – Tunbridge Wells (UK)*
05 – Green Door Store – Brighton (UK)*
06 – Camden Assembly – London (UK)*
08 – The Key Club – Leeds (UK)*
09 – 2Q Festival – Lincoln (UK)
10 – Record Junkee – Sheffield (UK)*
11 – Audio – Glasgow (UK)*
13 – Think Tank? – Newcastle (UK)*
14 – The Sugarmill – Stoke-on-Trent (UK)*
15 – Phase One – Liverpool (UK)*
16 – Thekla - Bristol (UK)*
*headline show