Introducing
Get To Know… GURU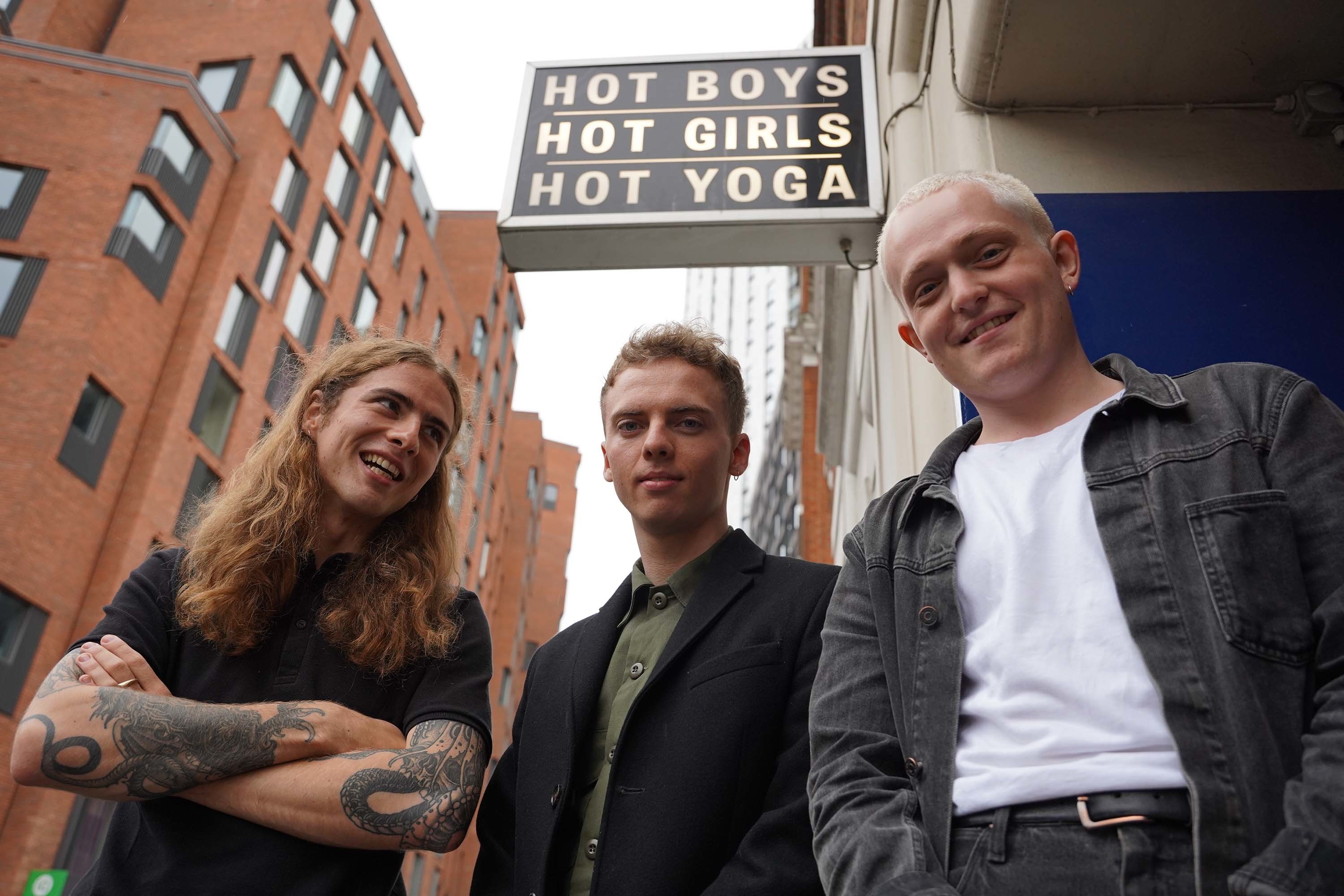 Meet Brighton's promising new punk exports.
Hello and welcome to DIY's introducing feature, Get To Know… getting you a little bit closer to the buzziest new acts that have been catching our eye as of late, and working out what makes them tick.
Recently we've met LA indie dreamboats Wallows, Irish newbies The Wha, London experimental duo San Scout, Australian superstar-in-the-making Ali Barter, and now we're introducing you to Brighton punk newbies GURU!
After making a huge impact at our Jäger Curtain Call show with Lady Bird at Moth Club earlier this month, they channelled a "fizzing strain of eyeball-popping, psych-flecked punk" and we couldn't get enough.
Now with new tracks 'Don't Talk' and 'LTD' coming out today, we caught up with the group to find out more!
Describe your music to us in the form of a Tinder bio.
Hey I'm in a band. Have you seen my bandcamp? Look at all the pictures of me on stage. Did you see the last one? I got over 50 likes. I'm a musician. Didn't you realise? If you screenshot me make sure you photo credit. Yeah I'm like, self taught. Also if we're going out your paying. Because I'm a poor musician. Oh, I didn't mention? And I like dogs & L O V E to travel. Here for a good time not a long time.
What's your earliest musical memory?
I was maybe, three or four and I had a tape I listened to regularly, which was just full of kids' songs. I put it into a tape recorder and wondered what would happen if I pressed the record button. So I did. I still remember the "ooh what does this red button do" feeling. Now when you listen back you can hear a recording of my Dad, in slight despair, trying to take the tape recorder off me and stop me recording over the music.
Who were some artists that inspired you when you were just starting out (and why)?
When we first started out we were constantly at local gigs being wow'd by a load of different bands of which there are too many to mention. This gave us the drive to play and do it ourselves. At the time, and I guess still to this day, all our influences differ – but I guess it was this mixing pot which eventually led us to find our sound. Honourable mentions for early Guru include, The Stooges, Sabbath & Yak.
You're from Brighton! What do you think of the music scene there at the moment?
Honestly, right now, it doesn't look good. Venues are shutting down left, right & centre. Please take a moment for Sticky Mikes, the Joker and the Globe, just to name a few. When we first moved to Brighton there was always a gig on, a seemingly endless supply of promoters and a new band popping up every other week. In fact it was so busy, we actually had put on our own night for a bit, called Rizla Sport, to make sure we had shows coming up. Maybe we spend too much time closing up at the restaurants and bars we work at now to notice, but there just doesn't seem to be as much happening nowadays and we're not the only ones to notice it. But hey, maybe I've just got my nostalgia goggles on.
Are there any other artists breaking through at the same time that you take inspiration from?
How could we not mention Lady Bird? Doing absolute bits whilst being perhaps the nicest people we've met along the way – unparalleled live show too, have you seen it? You should. Squid's new EP is bloody outstanding and Sports Team's Twitter is a revelation. Witch Fever are the best act to be coming out of Manchester since OASIS, though they themselves do not hold the Gallaghers in such high regard. Shout out to Pottery too, one of the best live shows we've seen this year.
Who would be your dream collaborator?
I dunno, there's a bunch of people I'd like to gauge for myself, you know in person. How much of a diva really is Robbie Williams? Does Liam Gallagher have a problem with Twitter? Surely Morrissey can't be that into UKIP? These are all questions I'd like answers to and I feel a collaboration would provide a space where I could ask said questions. But legit Mark Ronson call us if you're free.
Musically or otherwise, what are you most looking forward to for the rest of the year?
Our single launch at Old Blue Last on the 18th, it's our first proper London headline show so it's a bit of a milestone for us. Put that in your diary. We've got a few videos lined up, again something we haven't done before. So keep your eyes peeled for those on the old socials. We're also looking forward to wearing coats. Big coats. Kieran is also really excited for Christmas, he's been talking about it non-stop, since last Christmas in fact. I guess hot air balloon season is over to be fair, so he does have a lot of time on his hands.
If people could take away one thing from your music, what would it be?
People are welcome to take away a t-shirt – if they pay of course. We don't take card, £10 cash only and don't try fool us with those old tenners. We jest, people don't have to take away anything, other than a good time and some mild tinnitus.
More like this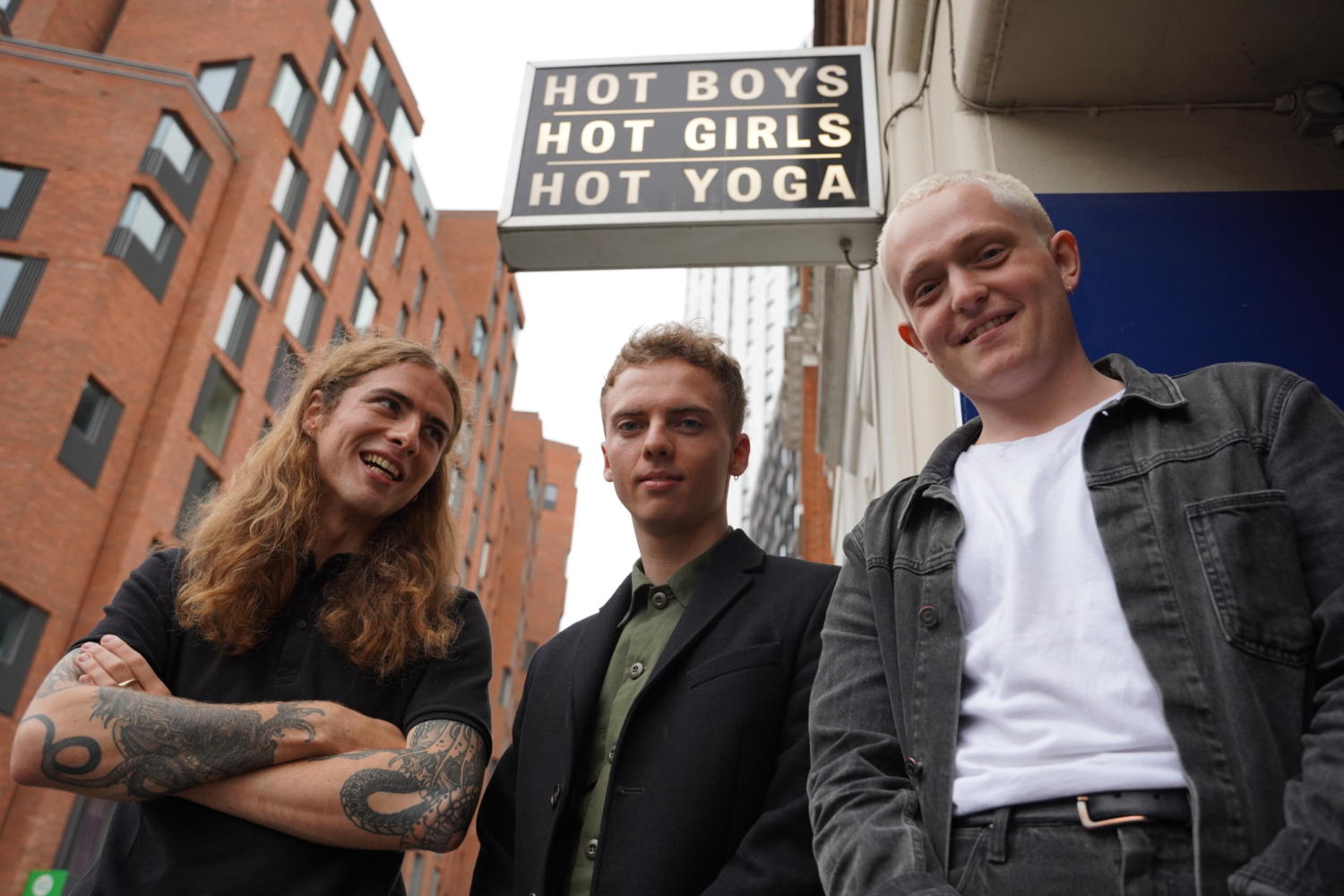 The punk newbies show off their explosive live set in the brand new visuals.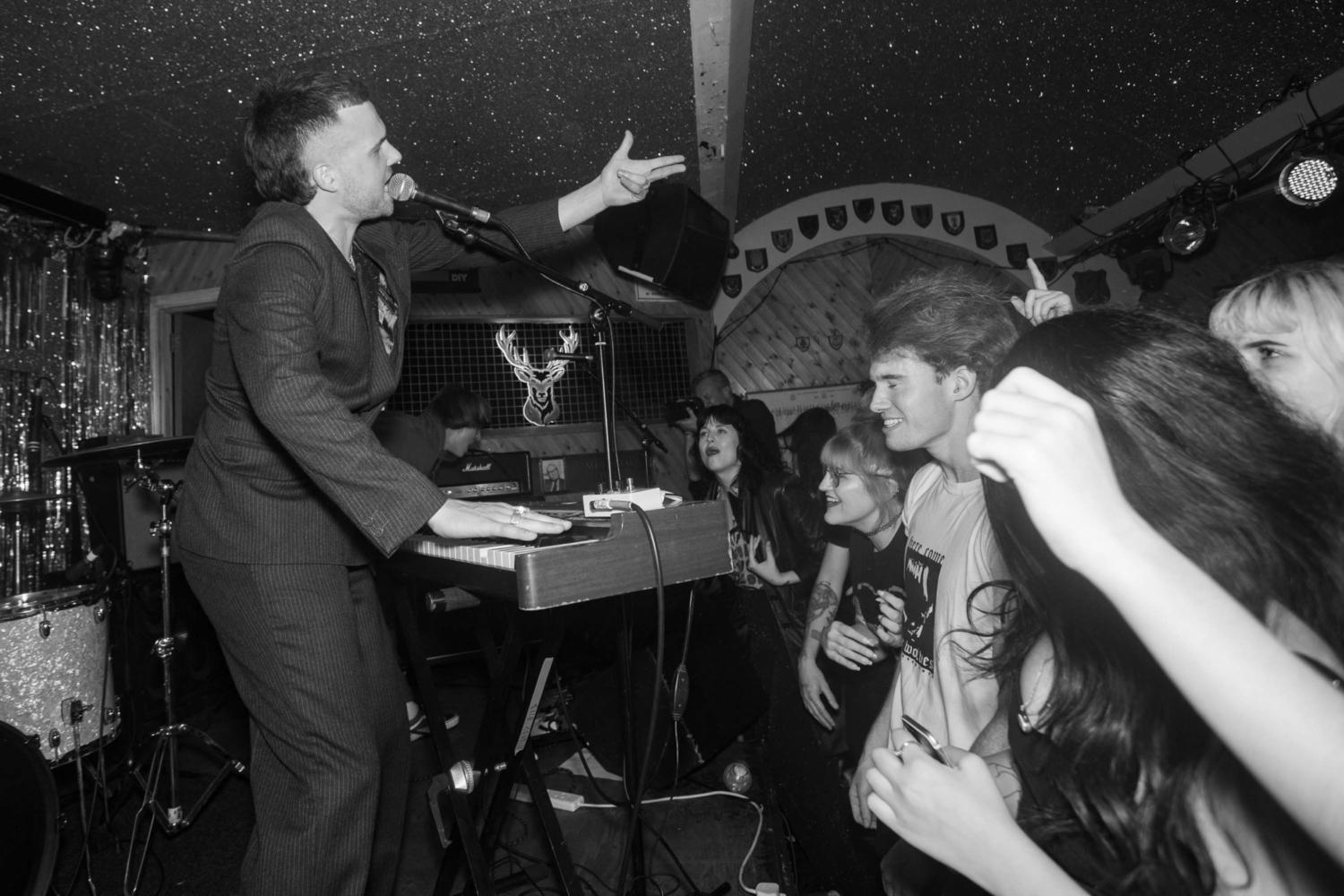 Plus they've got Yowl in tow – replete with some brand new bangers.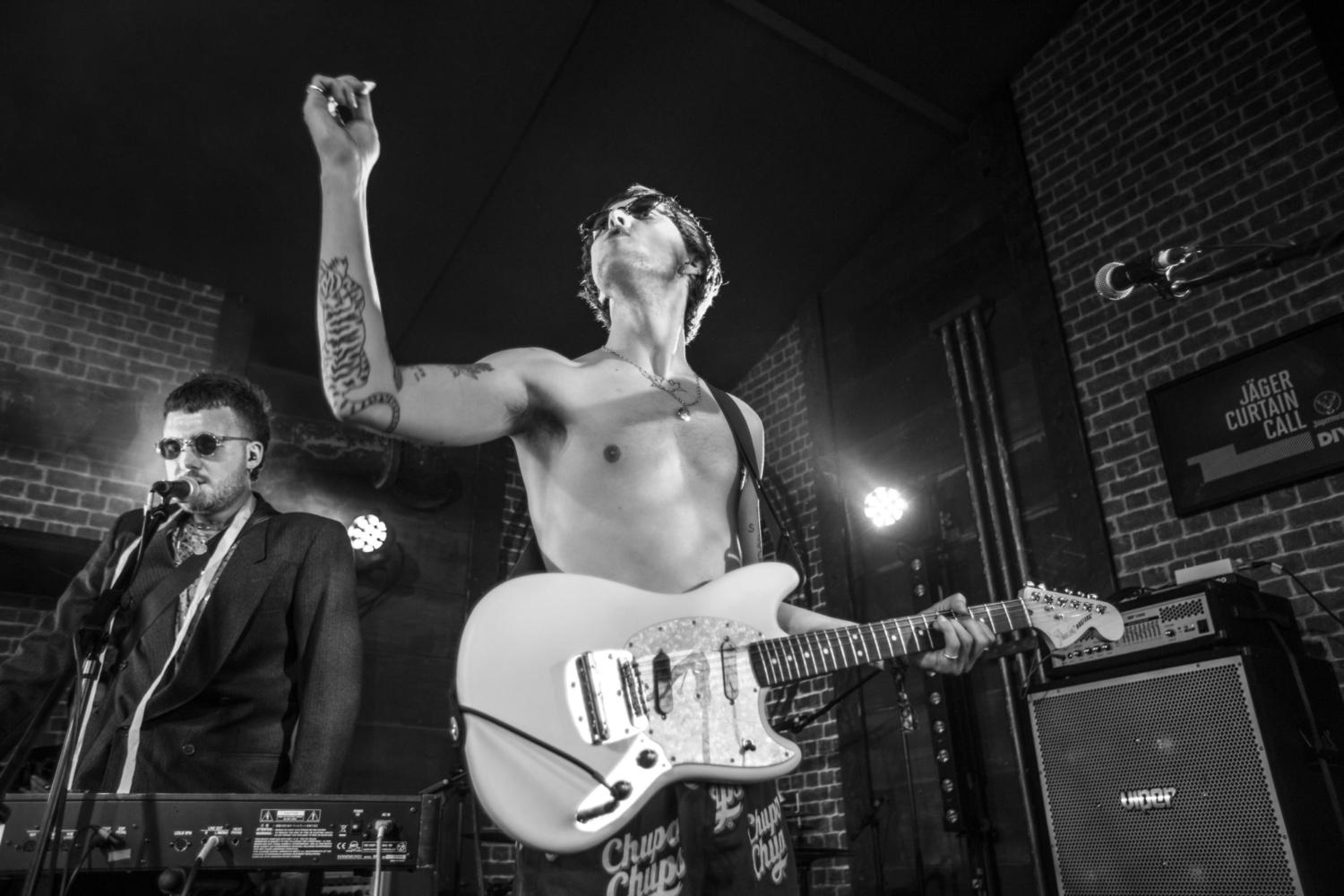 Yowl, Guru and Sports Team join the line-up for next month's gig!