Live Review
slowthai, Brixton Academy, London
18th October 2019
2019 has certainly been the year of Northampton's child.
Over the past ten years, gig ticket prices have crept up astronomically. While your usual billing at London's Brixton Academy generally RRPs around the £30 mark, slowthai's show tonight is an exception charging just £5 a pop. In fact, tonight sees the culmination of his 'Bet Ya A £5er' tour, an entire run of UK dates with the same price tag attached for each ticket.

2019 has certainly been the year of Northampton's child. The 24-year-old triumphed with Top 10 record 'Nothing Great About Britain' which amassed a dense constellation of critical acclaim and a Mercury Prize shortlisting; his raucous performance broadcast on the show that saw him swinging round the effigy of Boris Johnson's severed head will no doubt tail his career forevermore.

With that in mind, plus the fact that there's a few extra quid lining the pockets of the audience - and that it's a Friday - pandemonium is pretty much a guarantee and it all starts with the chants of "fuck Boris!" as the house lights go down.

slowthai slowly builds on the anticipation bubbling as he arrives to the stirring strings of 'Nothing Great About Britain', a song which manifests in a constant state of tension relieved only by the opening bars of 'Drug Dealer'.

"Brixton! I've dreamt of this my whole life!" he beams in his wide-eyed grin. The gear really shifts as he cunningly offsets the slower, melancholic tones of 'Toaster' with the bombast of 'GTFOMF' which unfurls in an explosion of flames and rib-rattling bass as the rapper strips to the waist.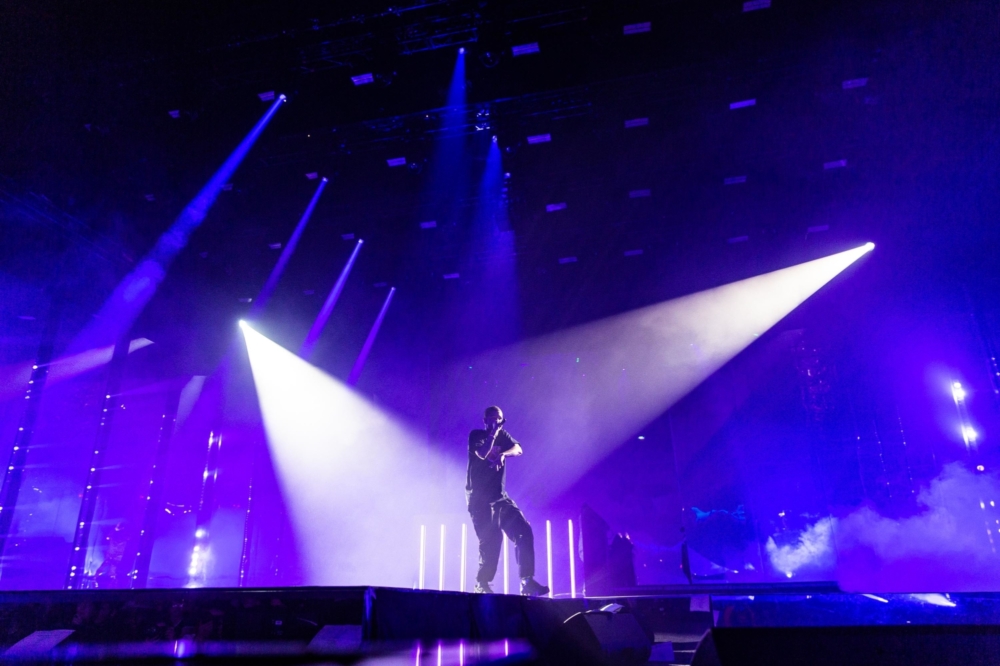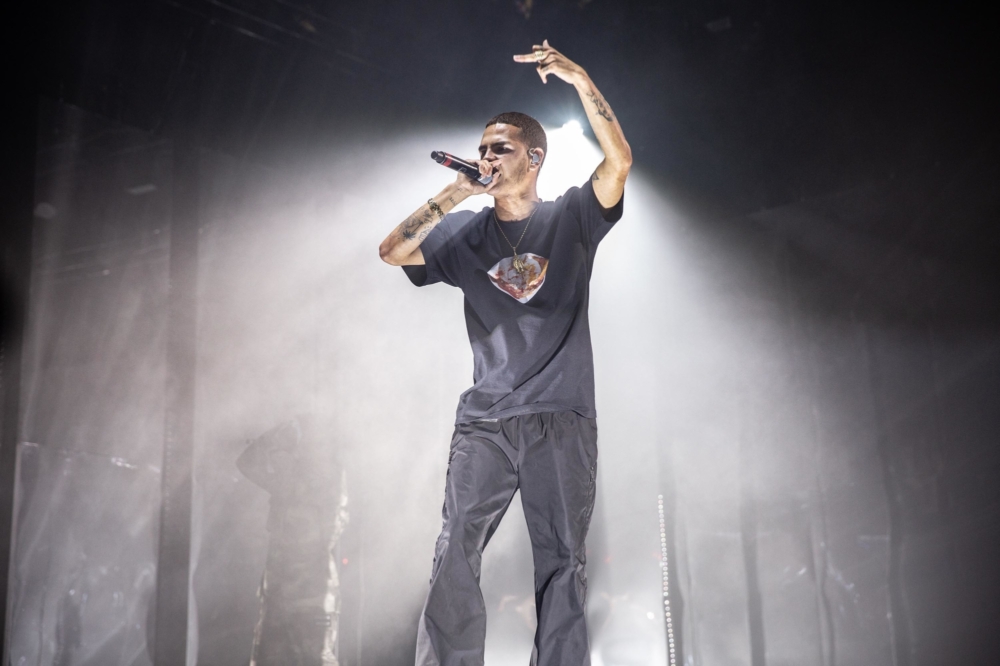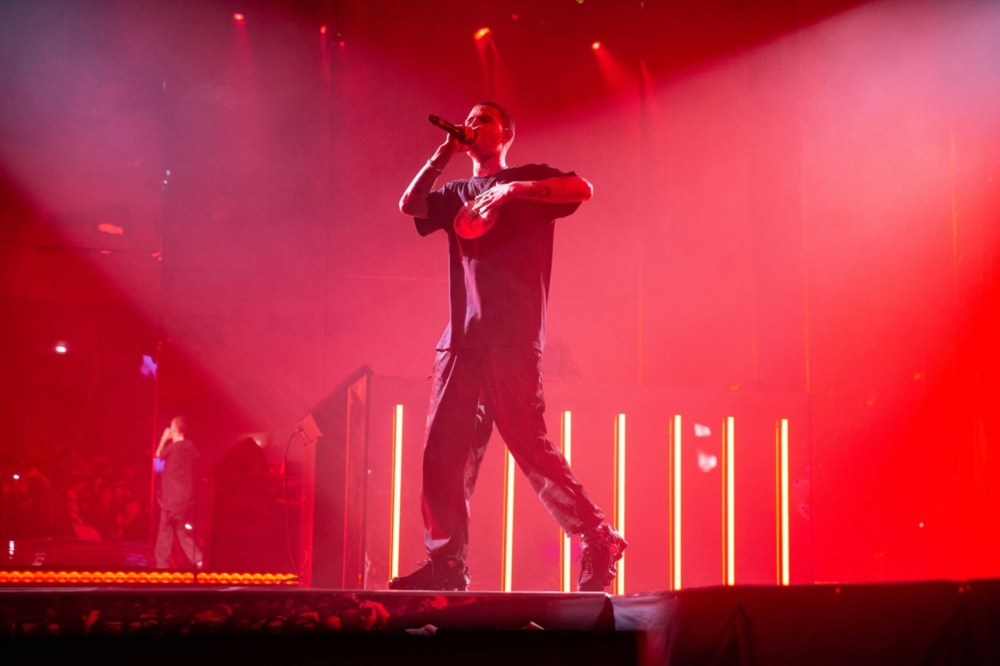 His command of a crowd is already well-versed judging by his summer festival appearances - he demands the audience to split in two at one point and conducts a back and forth of "fuck you" and "you cunt" between sides A and B. While there's a potent angst bubbling beneath the performance, it's interspersed with a loving appreciation for his fans - he points to the huge mirror which lines the stage backdrop mid-set. "Do you know why that's there? It's there to show something great about Britain - you!"
"Where the fuck is Big Smoke?" he asks after the beginning of 'Inglourious' is rewound. Skepta eventually emerges out of a fog storm of dry ice as the howls from the audience reaches fever pitch. Whilst set closer 'Doorman' makes for a truly phenomenal finale, it feels like an abrupt ending to the proceedings - but it suddenly becomes apparent that there's no more material left to cover. Already the leading voice of a generation, tonight unveils the breadth of slowthai's potential - it's easy to forget that somebody with such gravitas and stage presence has only been releasing music officially since 2018.

"We'll see you at Ally Pally," he says plotting his next move as the crowd disperses.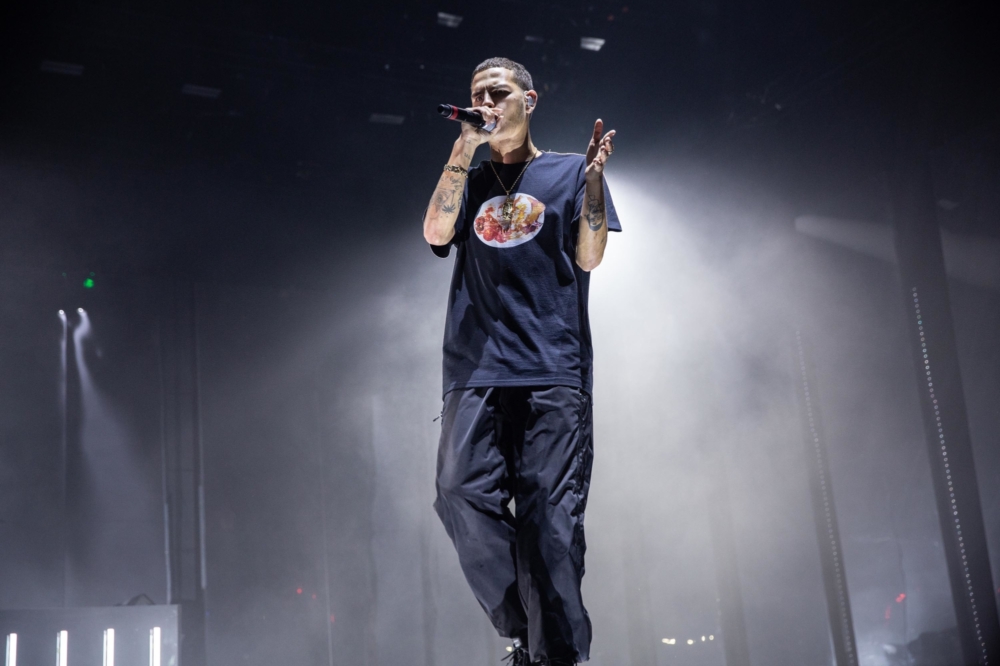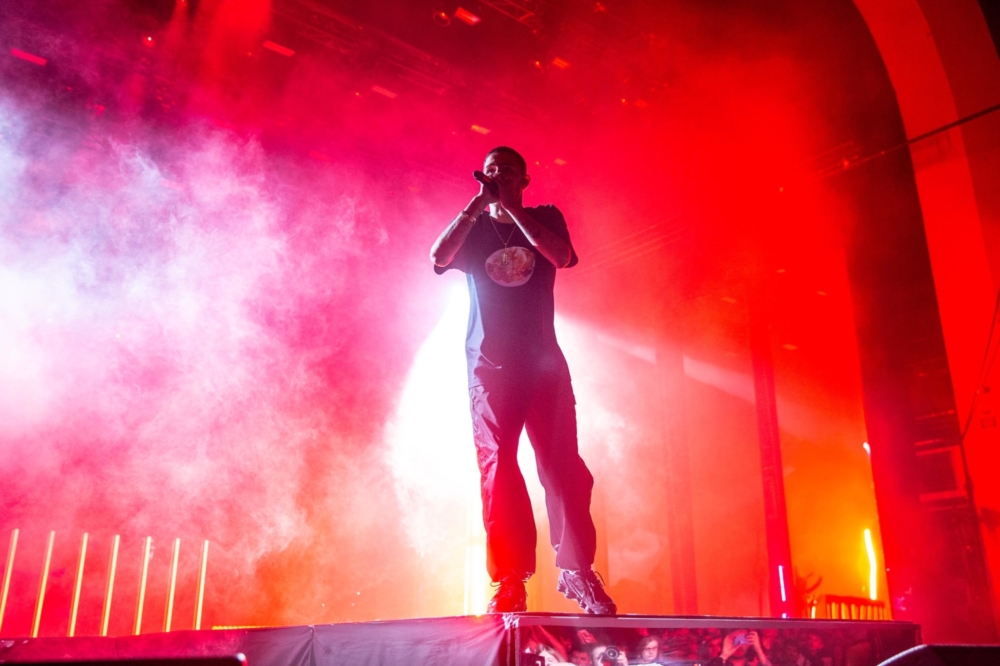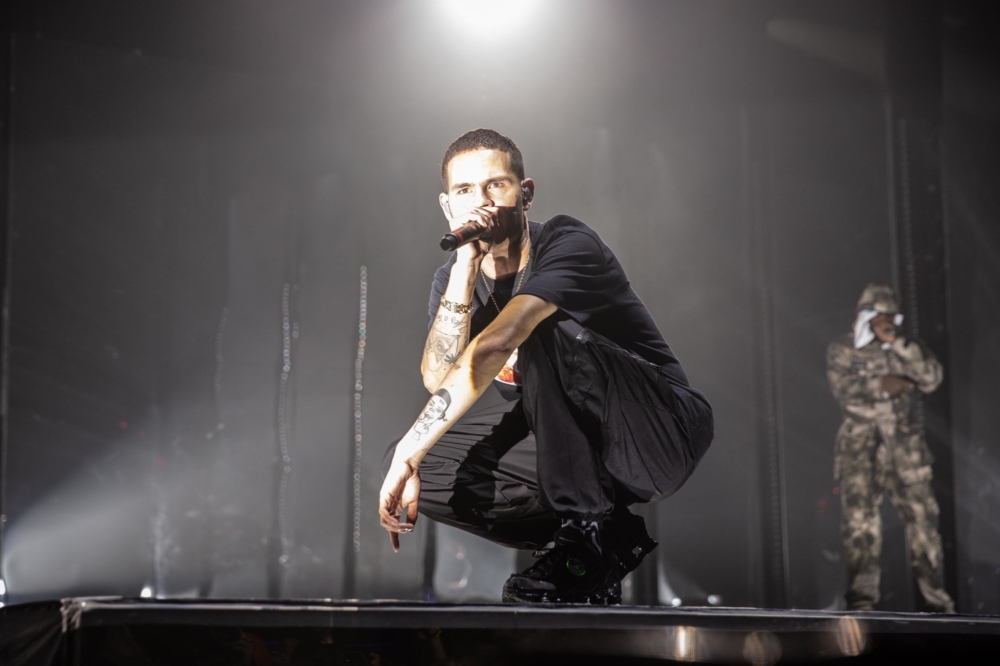 Get your copy of the latest issue