Neu
All set to clean up: Dry Cleaning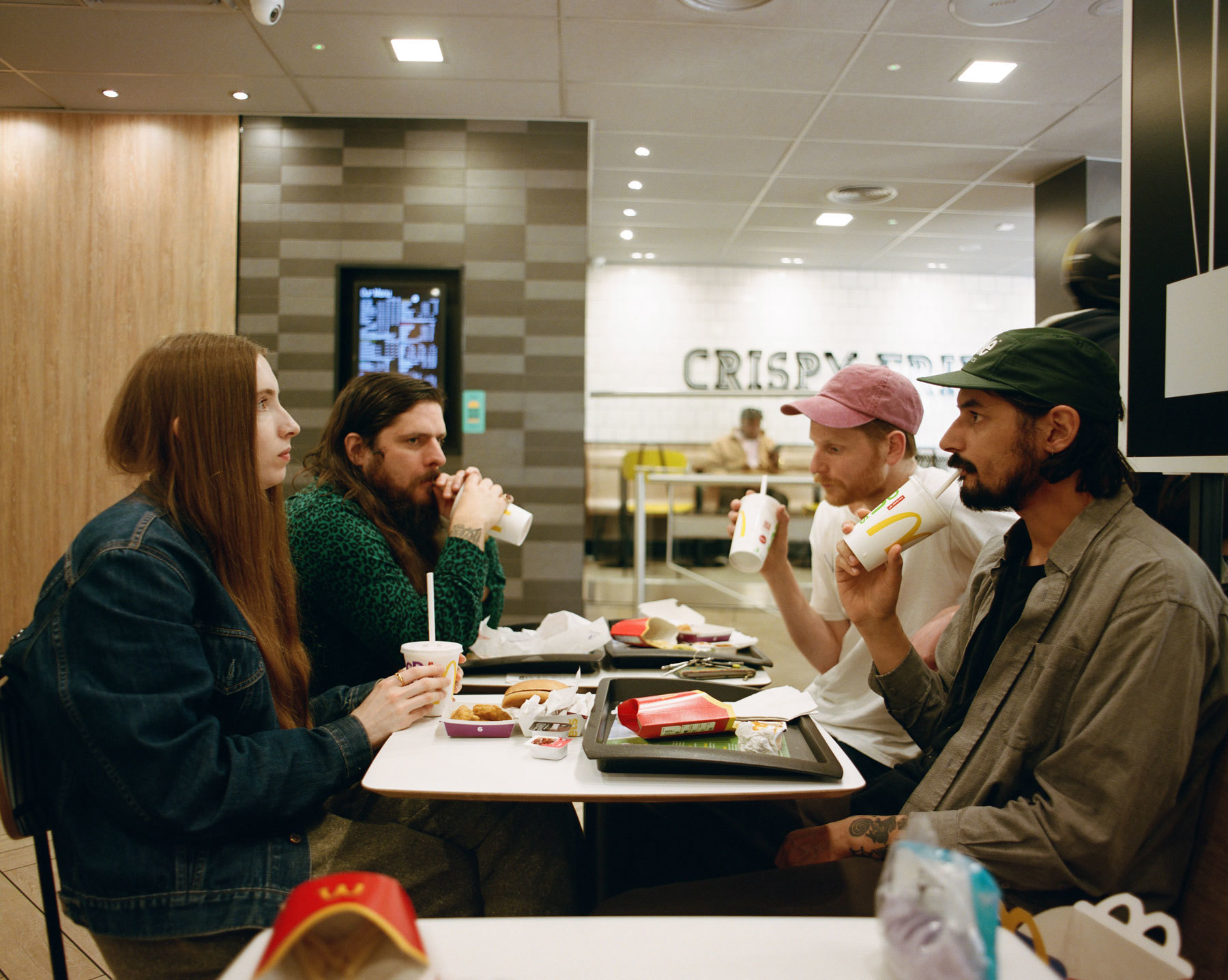 The year's best new lyricists, delivering gloriously funny, fractured thought processes and sparse, rattling post-punk.
"Sometimes, when you're doing something you're not quite sure about, then you just go for it because what else can you do?" theorises Florence Shaw. "Whenever I do something I feel a bit wobbly about, I tend to do it quite well, or at least with conviction…"
Dry Cleaning's deadpan, speak-sing vocalist is theorising about how, having never been part of any concrete musical project or expressed a previous desire to be in a band, she has ended up releasing a (hugely critically-acclaimed) EP that contains the line, "She said have you ever spat cum onto the carpet of a Travelodge." Elsewhere across the 'Sweet Princess' release, Flo spends 'Traditional Fish' listing the traders along the high street ("News and Magazine / International Calling Card / Chicken Burger Pizza"), single 'Magic of Meghan' digging into her complicated relationship with the princess and 'Phone Scam' detailing the kind of pavement altercation with a stranger that will be familiar to most fellow Londoners: "I felt very vulnerable that it was some kind of scam because I have been conned before."
"It's just little bits of text that I write in my phone, which in a way is what people do all the time with messaging or social media," she says. "It's quite normal to be tapping away at little bits of stuff on your phone. That's really all I do but it's kind of the same as what everyone does." True. But while Dry Cleaning, formed only a year ago when bandmates Nick Buxton, Lewis Maynard and Tom Dowse decided to try out their artist pal on vocals and found it immediately stuck, might downplay their methods as just the modern way, the results are more than the sum of their parts. Yes, the band might garner vague nods to The Fall or Sleaford Mods for their winning combo of clattering, minimal post-punk and dry delivery, but Dry Cleaning feel fresher, more human, more endearingly fallible than any of the angry men that have come before.
"I sometimes think comedy and saying funny things isn't given as much gravitas as it should," nods guitarist Tom. "When we knew [the band] would work was when Flo came and started having these lyrics that were so refreshing. We didn't want someone to come and sing about big feelings in an overwrought manner, but she brought in a new way of looking at things that's incredibly funny but also moving and revealing."
With an already inimitable turn of phrase that sets them apart from any of their buzzy peers, and a second (excellent) EP set to land imminently, there's no reason why this lot shouldn't clean up.