Watch
Sinead O'Brien shares new track 'Limbo'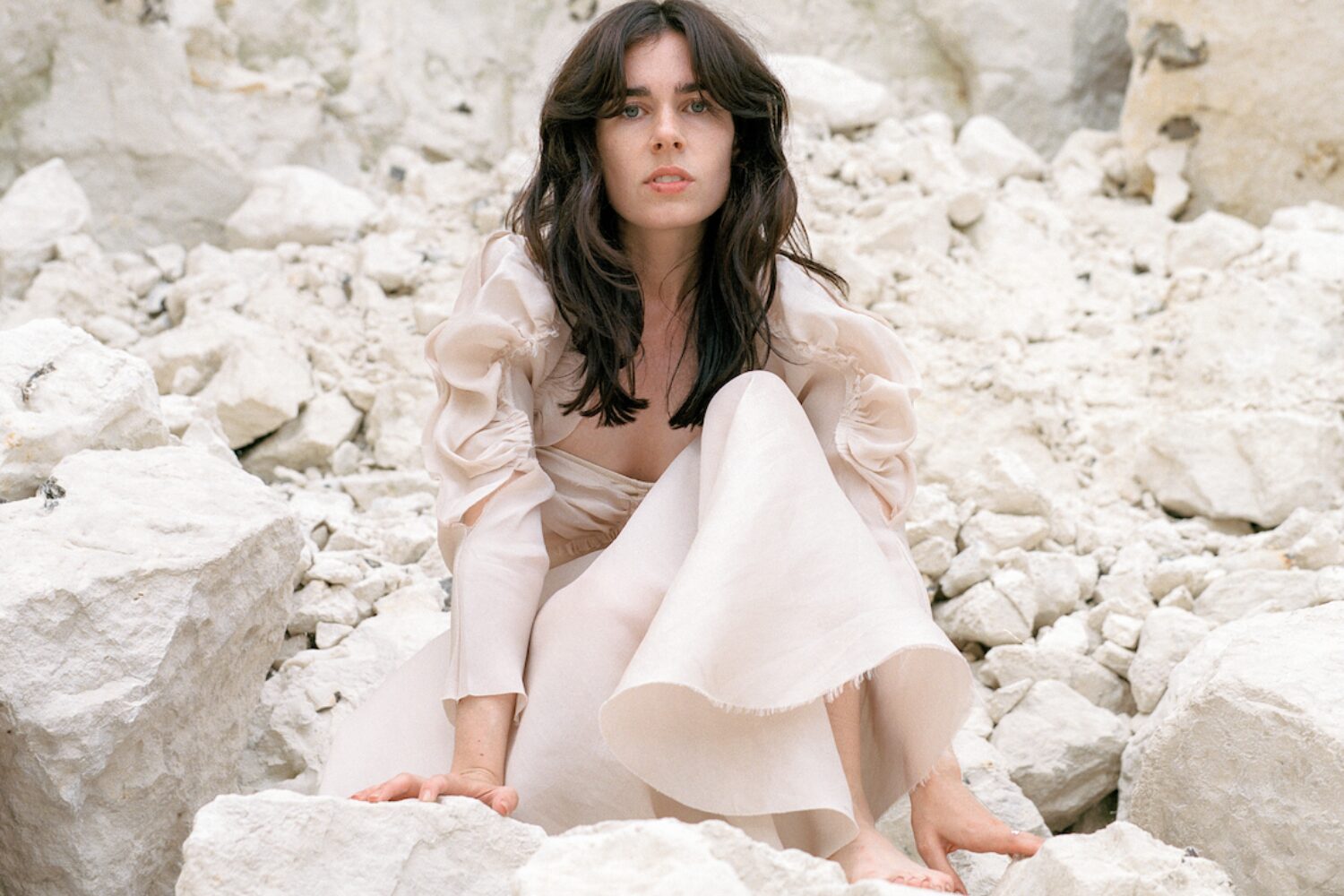 The post-punk poet unveils her latest fascinating single.
If you thought 'A Thing You Call Joy' was good, feast your ears upon this.
Back with another sizzler, Irish post-punk poet Sinead O'Brien is showing why she's the name on everyone's lips, with her deliciously dark newbie 'Limbo'.
Talking on the track, she explains: "Stuck in static. Words catch onto branches, flowers illuminate the hill walk home, and the rubbish. On the street-so close to the flowers. 'Limbo' is not a resolute piece of work, is it a clue, an idea I have began to chase down and open up. I saw the passing of days unmarked, and moments unnoticed, the in between was brimming to the surface so that I could no longer ignore it!
The underlying motivation or idea in 'Limbo' is the hook which follows itself to the end of the piece 'Do days like this hurt the head / Or do days like this help.' How do you make progress and turn the wheel to get out of a static place. There is a heavy presence in the piece-of obstacles which create a lot of tension and the lyrics charge directly through, desperate for some light."
Accompanied by the dramatic vid directed by Saskia Dixie, it's almost film-like in its presentation of a group of characters interacting. "She focuses on in between moments, giving importance to a change in expression, lighting, a gesture, a personal habit," Sinead explains of the process. "The themes in the film continue through to the editing style, focusing on reflecting the swirl of thoughts that can exist in the mind at any given moment. This feeling is visualised through the pacing of the cuts. A deluge of imagery floods the screen, pushing the audience to become embedded in their own mental state of LIMBO."