Live Review
Sports Team, Baby's All Right, New York
22nd October 2019
If tonight is any indicator, they'll be back doing bigger and as-bombastic things stateside very soon.
It might be a dreary night, the downpour of autumnal rain getting heavier as the night progresses leaving a midweek set time of almost-midnight seeming like a late one, but that all changes as soon as Sports Team make their way onstage.
Before opener 'Margate' even kicks in, frontman Alex Rice is already heartily beating his chest and swinging his arms back and forth to summon the crowd's undivided attention in his now-customary fashion. The-too-cool-for-you NYC crowd reciprocate his energy - moshing quickly ensues.
The stage isn't big at Baby's, but Alex, guitarists Rob Knaggs and Henry Young, drummer Al Greenwood, bassist Oli Dewdney and keyboardist Ben 'Bez' Mac still make the show felt theatrical. On the one hand there's Alex catapulting himself atop every surface and corner, and on the other, there's the indoor-sunglasses clad 'Bez' stage left, chewing gum to the beat of the music while playing the tambourine with zero expression. It's not unlike a weird sitcom with damn-good guitar music.
The band's anthemic and bombastic songs make the 250-capacity venue feel so much larger. 'Fishing' with its bright, bursting guitars at every turn, and the sing-song verses and snippy drum beats of 'Here It Comes Again' that beckon everyone to bob their heads at the very least.
As the frenetic 'Stanton' signals the end of their set, one would think balloons and confetti were about to fall from the ceiling at Baby's to thank band and audience alike just like it's done for Broadway musicals.
Sports Team have long-cemented their place as one of the UK's indie darlings. Tonight's crowd almost made one forget they'd made their NY debut just a few months back. If this is any indicator, they'll be back doing bigger and as-bombastic things stateside very soon.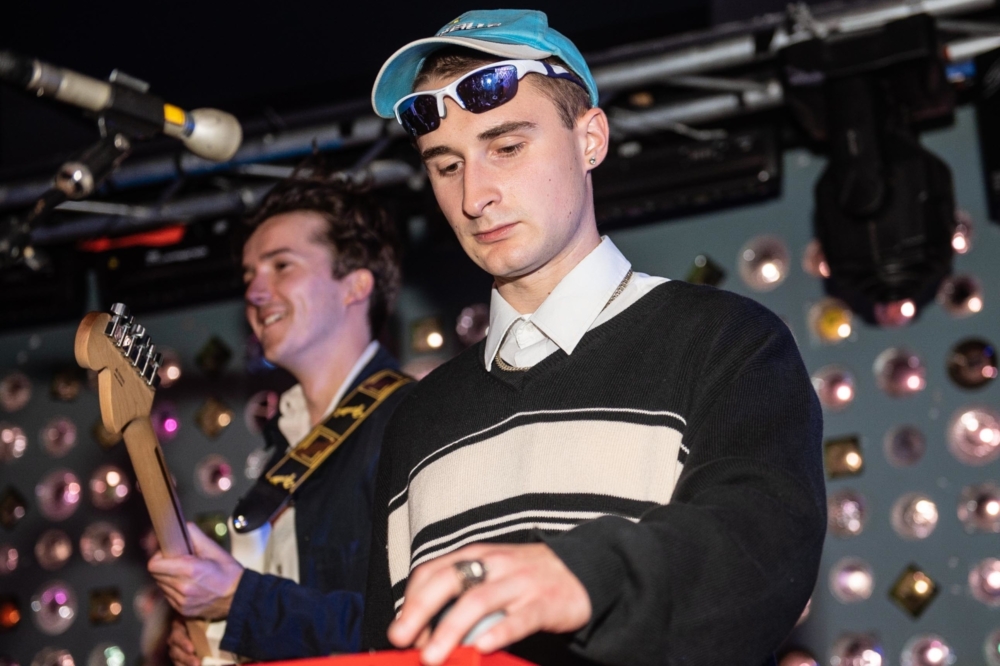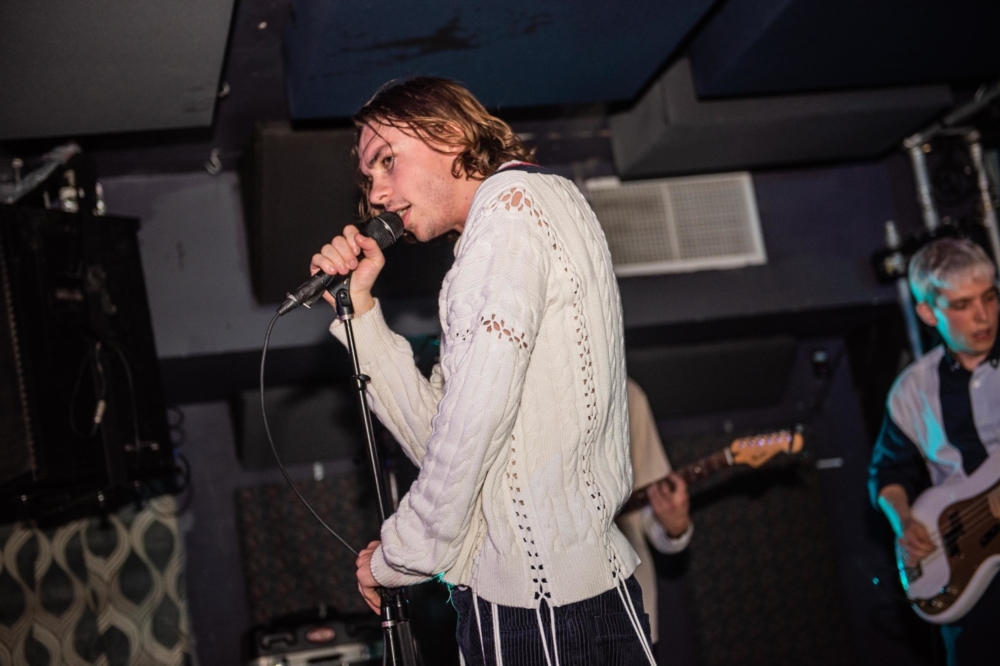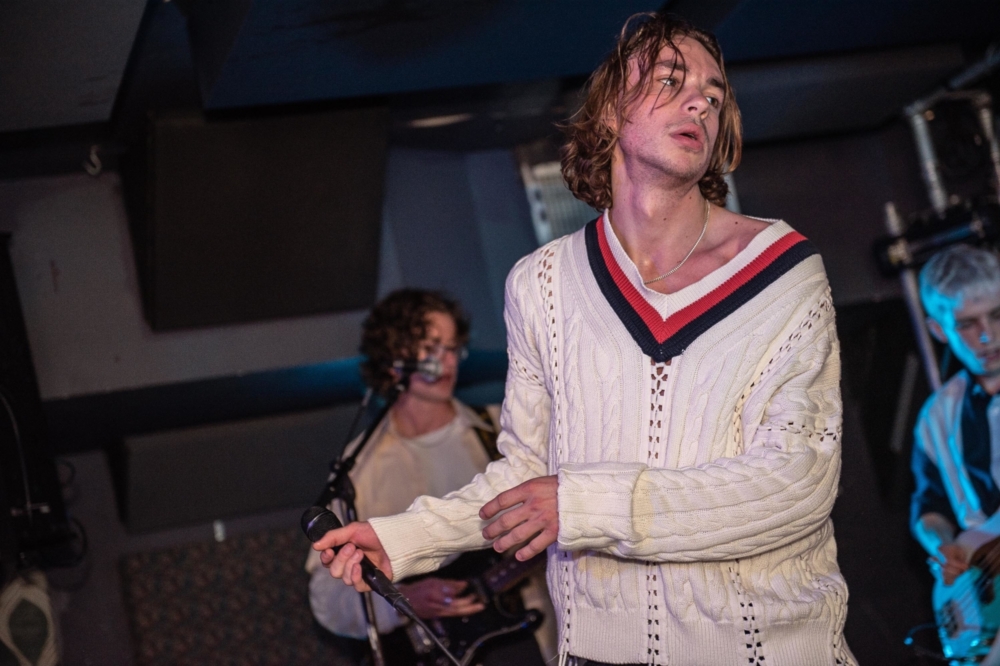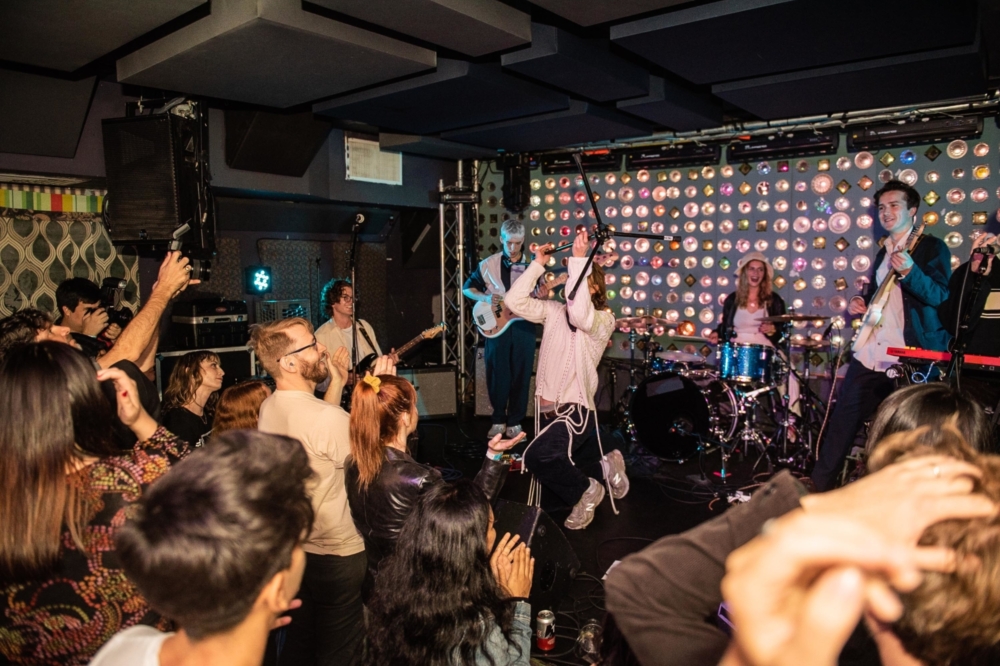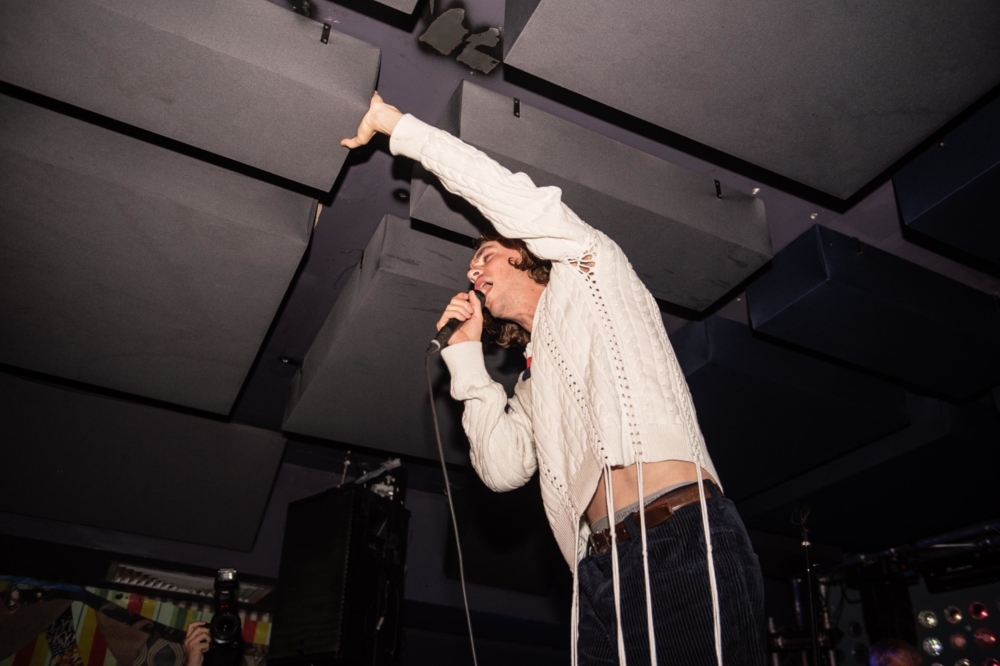 Get your copy of the latest issue