Watch
La Roux returns with 'International Woman Of Leisure', announces new album 'Supervision'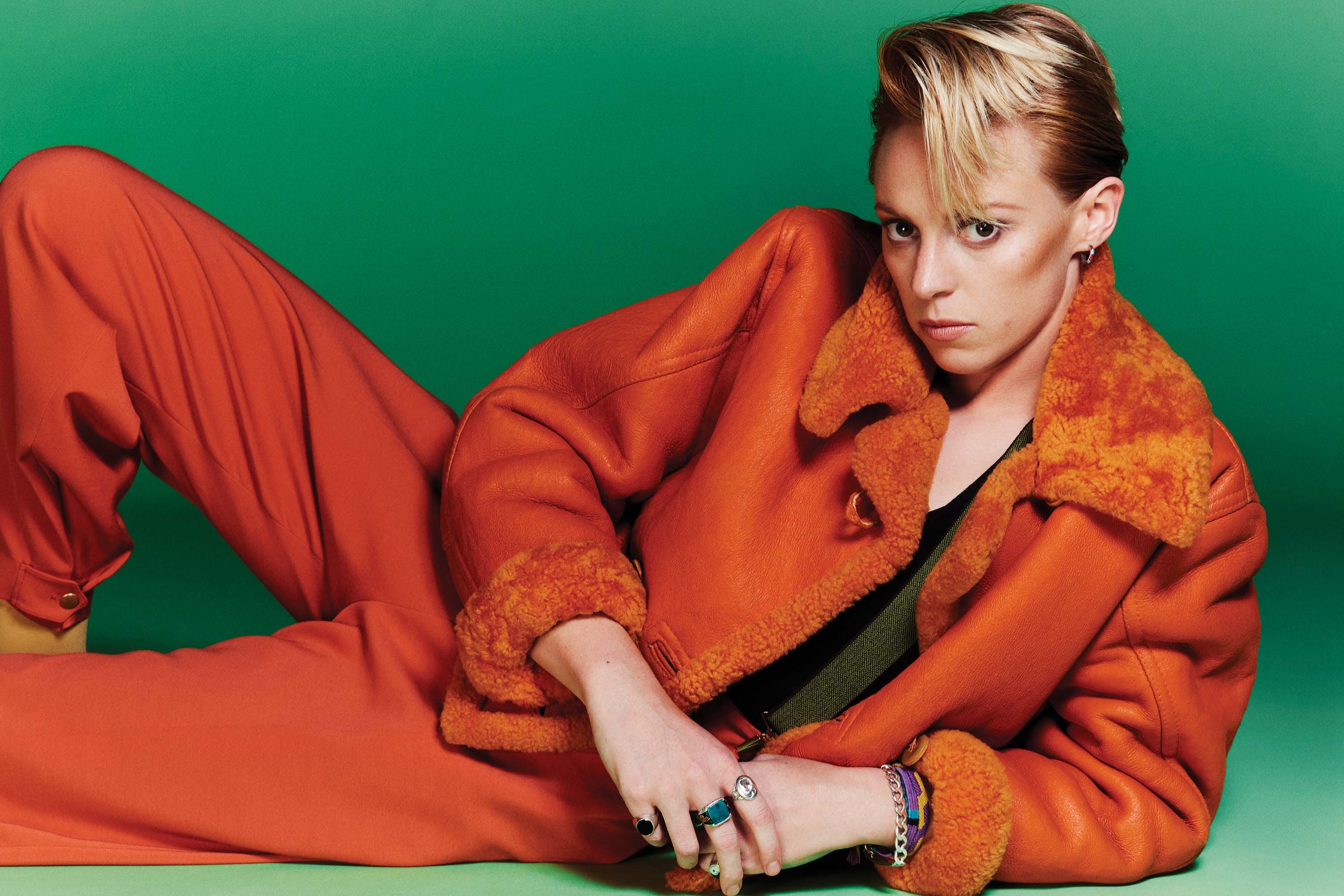 Photo: Ed Miles
It's her first new material in five years!
Elly Jackson is back, baby!
Returning with her first new material in five long ol' years, La Roux has just released 'International Woman Of Leisure', the first track from brand new album 'Supervision'.
A playfully colourful synth-pop number, driven by Elly's falsetto (how we've missed it!), it's an anthem about not taking shit from anyone, playing on the lifestyle of male privilege. A bright and bold introduction to her brand new chapter, it's a classic La Roux track, full of crystalline vocals and 80s leaning pop beats.
When we spoke to her way back in 2015 after the release of 'Trouble In Paradise' she said: "Whatever my next record is, I'd really like to practice what I preach essentially. To not just say all of this but - I shouldn't say this as it's setting myself an enormous task! - but to just do it and make a record that is… I'd like it to be more earthy. I'd like it feel more organic, but not in an acoustic guitar [way]. There won't be any acoustic guitars or anything like that in it!
"I want it to be more earthy, more organic and we want it to be bigger and it's definitely going to be more soulful. I'd like it to feel more raw and not try to be so perfect and so shiny, in a way. I think music's gotten so shiny… So, hopefully, we'll see what happens in the next year."
Check out the new track below:
Catch La Roux live at the following dates:
FEBRUARY
05 - London, Fabric
11 - Paris, Elysee Montmartre
13 - Amsterdam, Melkweg Max
15 - Berlin, Metropol
MARCH
02 - Toronto, ON, The Phoenix
03 - Montreal, QB, Corona
05 - Boston, MA, House of Blues
06 - Washington, DC, 9:30 Club
07 - Philadelphia, PA, Union Transfer
10 - Brooklyn, NY, Brooklyn Steel
13 - Chicago, IL, Park West
14 - Minneapolis, MN, Varsity Theatre
16 - Denver, CO, The Gothic
19 - Seattle, WA, Showbox Market
20 - Vancouver, BC, Commodore Ballroom
21 - Portland, OR, Roseland Ballroom
23 - San Francisco, CA, The Regency
25 - Los Angeles, CA, The Fonda