Watch
PUP share Halloween themed 'See You At Your Funeral' video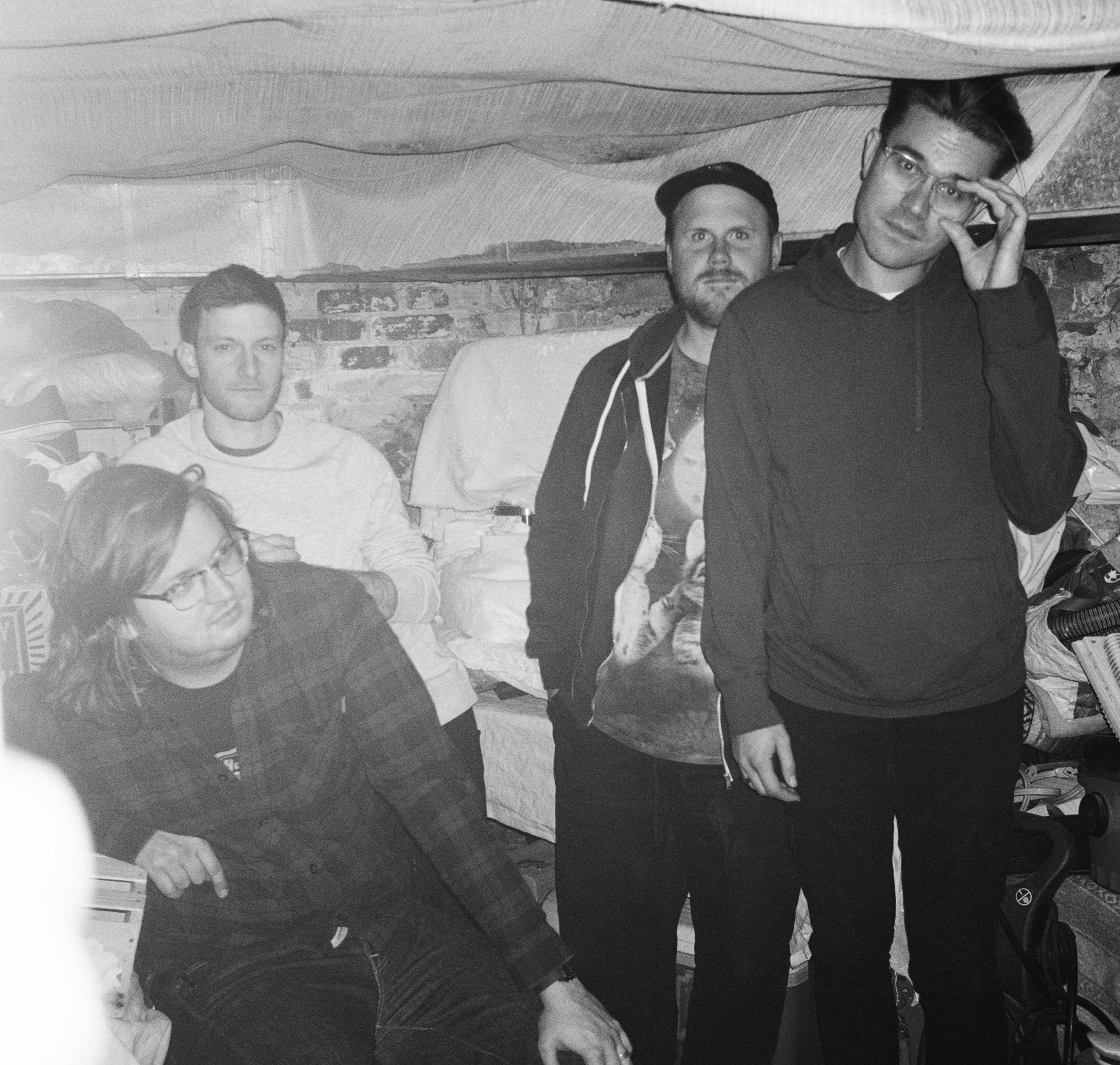 The spooky(-ish) new visuals come from their highly acclaimed third record, 'Morbid Stuff'.
Taking the piss of Halloween themed TV specials, Toronto's PUP present "Growing Up Ghouls", aka their new visuals for 'Morbid Stuff' fave 'See You At Your Funeral'.
Titled "Self Care: A Horror Story", it follows different lols and spooky themed tricks to stop you from feeling heartbroken, including to exercise (your demons) and achieving inner peace. Easy, eh?
Taken from their third record 'Morbid Stuff', when we spoke to them back in April about the album, frontman Stefan Babcock explained of its origins: "I was bored as fuck, sitting around thinking about all this morbid stuff. Like if anyone I've slept with is dead and I got stuck on death and dying and obsessive thoughts that won't let up […] I think that's part of growing up and becoming more mature, realising that it's just not gonna fucking work out. It's just not going to. Being able to let go, for better or worse, makes it become a bit easier with each passing year."
Check out the new vid below:
See PUP below at the following dates
NOVEMBER
06 - Melkweg, Amsterdam, NL
07 - Luxor, Cologne, DE
09 - Loppen, Copenhagen, DK
10 - Knust, Hamburg, DE
11 - Bi Nuu, Berlin, DE
13 - Club Chelsea, Vienna, AT
14 - Backstage Halle, Munich, DE
15 - Ohibo, Milan, IT
17 - Trix, Antwerp, BE
18 - Le Trabendo, Paris, FR
20 - Electric Ballroom, London, UK
21 - Electric Ballroom, London, UK SOLD OUT
22 - SWX, Bristol, UK
23 - Academy 2, Birmingham, UK SOLD OUT
25 - Stylus, Leeds, UK
26 - The Garage, Glasgow, UK SOLD OUT
28 - The Riverside, Newcastle, UK
29 - Academy 2, Manchester, UK SOLD OUT
30 - The Loft, Southampton, UK SOLD OUT