Listen:
CREEPER return with new track 'Born Cold'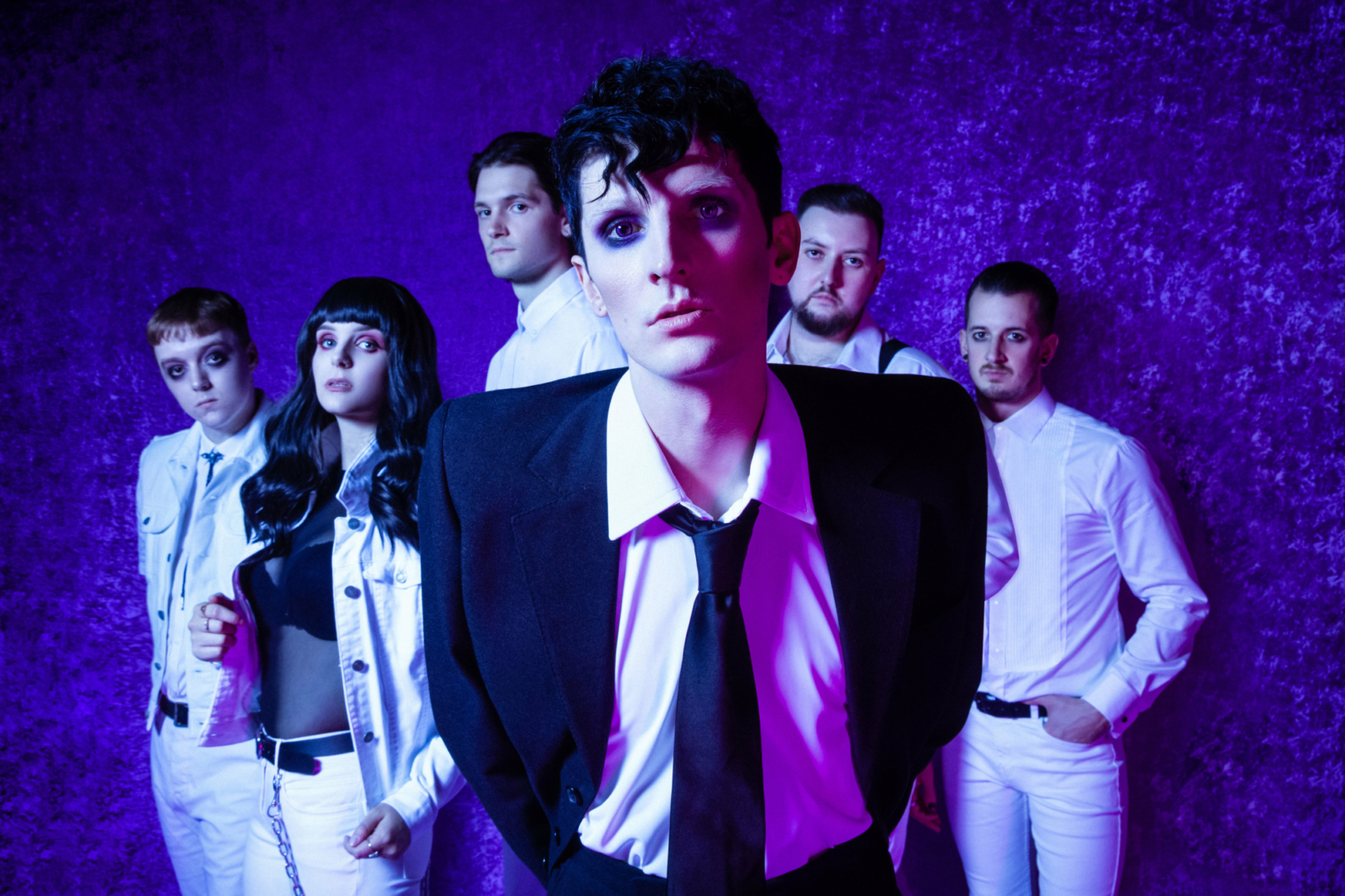 They're officially back, baby.
On 1st November last year, Creeper took to the stage of London's KOKO and shattered the hearts of their die-hard fans when they announced it would be their last ever show. "Of all the shows we've played in this last four years, this one will remain with us the longest," frontman Will Gould told the crowd, echoing David Bowie's famous 1973 speech at Hammersmith Apollo, "because not only is it the last show of this album, but it's the last show that we'll ever do".
However, a mysterious letter found in a photo pit shed some speculation over whether or not this was actually the end, and when the group's social media started going a bit odd back in September and a group called Fugitives of Heaven announced a gig, it was clear something exciting was happening and Creeper were coming back.
Now, it's officially all back on, as the band have shared brand new track 'Born Cold', signifying the group's new chapter. "This song is the introduction of one of the more villainous characters from our new story," says Will. "It was inspired by what the Thin White Duke was for David Bowie – a more selfish, narcissistic character."
Written and recorded between their hometown of Southampton and Hollywood, Will continues: "CREEPER was always about theatrics and cinema; as much about the aesthetic as the music. So we took it to Hollywood and made it in the shadow of some of our favourite films, where some classic records have been made, and let it become something else. In 'Born Cold', you can hear the DNA of the band and listen to it be transformed with the addition of some of the new elements that we've added to the process."
Our first glimpse at the follow-up to debut 'Eternity, In Your Arms', Creeper are back and better than ever.