Album Review
Matt Maltese - Krystal
3-5 Stars
As enviably funny as ever, but this time a little more self-aware.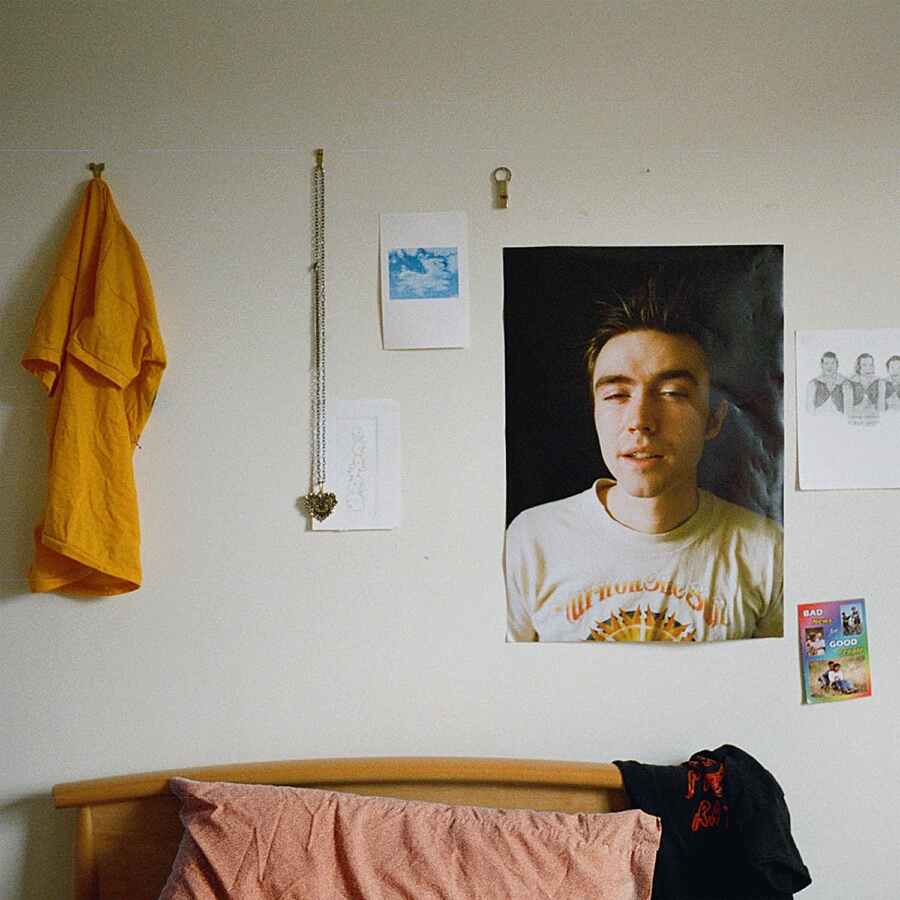 In 2018, decked in a crushed velvet suit, Matt Maltese sang of a love that could end worlds. Divine intervention was a constant bother and pithy one liners the standard (The superbly heartbreaking "I wish that I could fill his shoes / but I'm only a seven" from 'Like A Fish' a real highlight).
But now, suit thrown to one side and hair grown out, the heartache feels much closer to home. Gone are the flights of fancy, the interstellar dreams and the sunny California vibes brought by Foxygen's Jonathan Rado. Instead, 'Krystal' brings everything back into one room. Jazzy interludes are kept to a minimum as Matt paints pictures of heartbreaks that can crush a spirit.
This shedding of the skin shows a side of the songwriter that isn't overly reliant on humour as deflection. Much of the joy in 'Bad Contestant' was around his self deprecating approach to these situations. Grandeur was the antidote to his problems, whatever they may be. But it could also be seen as putting up a wall. 'Krystal', while still featuring a healthy dose of one liners, feels more open and honest.
"Long baths, podcasts, I'm crying when I'm smashed / Haha, welcome to grieving," he laments on opener 'Rom Com Gone Wrong'. It's a self deprecation that feels grounded and more accessible than, say, the hallucinatory court session that closes 'Guilty'.
On the Bee Gees shuffle of highlight 'Curl Up & Die', you can practically hear his heart breaking as he reminisces about the time he "worshipped the towel you dried on." Rather than pushing away, each track almost feels like an embrace of the feelings and moments in his life; a maturation from the class clown of 'Bad Contestant'.
Yet there is the feeling that, without that grandeur, Matt has lost his main stand out feature. It was those larger than life moments that caught the attention, but 'Krystal' is mostly driven by a soft shuffle as on 'Intolewd' and 'Tall Buildings'.
It's beautiful and sometimes claustrophobic, an interesting insight into his headspace. But, were it not for Matt's lyrical nous, tracks could blend into each other without much note. It sometimes feels like a daydream; captivating in the moment but passing just as fleetingly, almost like an acceptance that the problems he sings of aren't forever.
But, at the end of the day, what Matt Maltese does best is conjure kitchen sink dramedies. And with 'Krystal', his ability to do that is as strong as ever. The melodies feel more like accompaniments to the stories; a canvas on which to paint. But the wry yet heartbreaking lyrics that accompany it shows an artist who has grown. As enviably funny as ever, but this time a little more self-aware.