Album Review
MT Hadley - Empty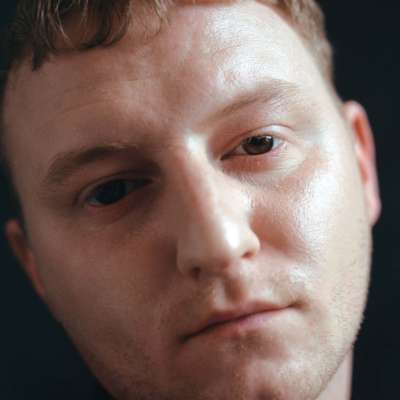 This is music channelled from a tortured soul.
Label: Empty
Released: 8th November 2019
Frank Ocean uses his very occasional 'Blonded' Beats 1 radio show to shine a light on the underground music flaring on his deeply-attuned radar. On one of his shows back in 2017, he spun M. T. Hadley's 'Janet', a heartbreaking ode to the singer's mother who passed away earlier in the decade. Two years on and the same track sits as a centrepiece on debut album 'Empty' and it still packs a punch.
This is music channelled from a tortured soul, read any of the lyrics here in isolation and they paint a pretty bleak scene - "you will feel nothing but heartache," he informs the listener on 'Rattle' in his soulful falsetto, he interrogates an uncommunicative lover on 'Read Receipt' ("how can you not be there, it's a mobile phone"), and 'First Floor' documents a failed suicide attempt ("The neighbours complain of a nuisance"). It's so bleak in fact, that you start to question whether he's singing with his tongue a little clasped in cheek at times; especially as the latter's premise is lifted from a Chris Morris sketch.
He offsets these harrowing accounts in a mesh of sleek, hooky synth-pop - while there are dashes of guitar play throughout and spurts of sax here and there on 'Roof Party', most of the instruments are processed; at no point does the beat stray from the grid. While this approach in the wrong hands could stiffen the compositions, here Hadley makes it work in his favour as it only adds to the sensation of isolation he channels throughout.
His compositions are meticulously crafted, but they really flourish in the LP's looser spots, the soulful chord turns in the mid-8 of 'First Floor' unravel beautifully, 'Reticent' features a playful mash of off-kilter synths and choirs, later the epic guitar solo on the LP's closer pours with emotion. Shed of any fat, 'Empty' wraps up in a snappy 30-minute running time - its creator is clearly a calculated arranger, but never at any point dampens the potent pained spirit that lingers throughout.