Listen
Easy Life announce 'Junk Food' mixtape, share new track 'Sangria' featuring Arlo Parks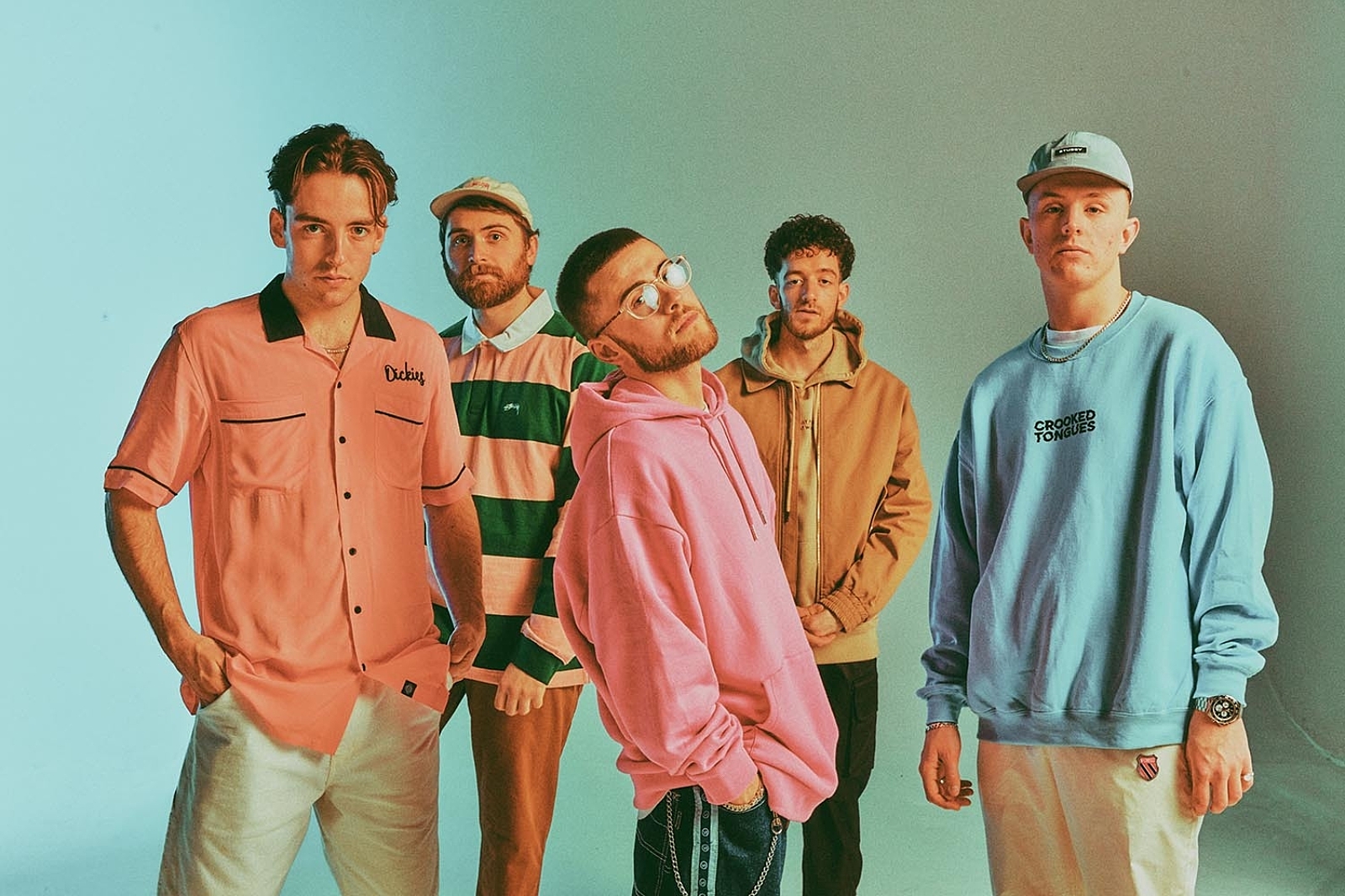 The quintet will share their new seven-track mixtape in January 2020.
Easy Life are clearly pining for warmer climates at the moment: the Leicester band have shared their new track 'Sangria' - widely known as the most summery of drinks - which also features the wonderful Arlo Parks.
The quintet have also announced plans to release a brand new mixtape, titled 'Junk Food' - the same title as their recently-confirmed tour, which you can check out below - which is due for release on 17th January.
The tracklisting for the mixtape, which features their previous single 'Nice Guys', is as follows.
7 Magpies
Nice Guys
Sangria ft. Arlo Parks
LS6
Dead Celebrities
Earth
Spiders
Speaking of their newest track, frontman Murray explains 'Sangria' "is about emotional dependency, and missing someone bitterly. Even though sometimes the triggers that remind you of someone aren't always healthy, these are often still the most potent and desirable. It's a love song in its rawest form yet contains undertones of something slightly sinister. Arlo is able to express this delicate paradox with me and she is the only person I can imagine sharing this sentiment with so perfectly."
Watch the video for it below.
FEBRUARY
27 The Drake, Toronto
28 Le Ministered, Montreal
29 Great Scott, Boston
MARCH
03 Baby's All Right, Brooklyn
04 DC9, Washington DC
06 Schubas Tavern, Chicago
07 Turf Club, Minneapolis
10 The Troubadour, Los Angeles
11 Constellation Room, Santa Ana
13 Rickshaw Stop, San Francisco
24 Liquid Rooms, Edinburgh
26 Roundhouse, London
29 Flex Café, Vienna
30 Rock Café, Prague
31 Cassiopeia, Berlin
APRIL
02 Bitterzoet, Amsterdam
03 Le 1999, Paris
04 La Botanique, Brussels