Tracks: Mura Masa ft. slowthai, Creeper, Jehnny Beth and more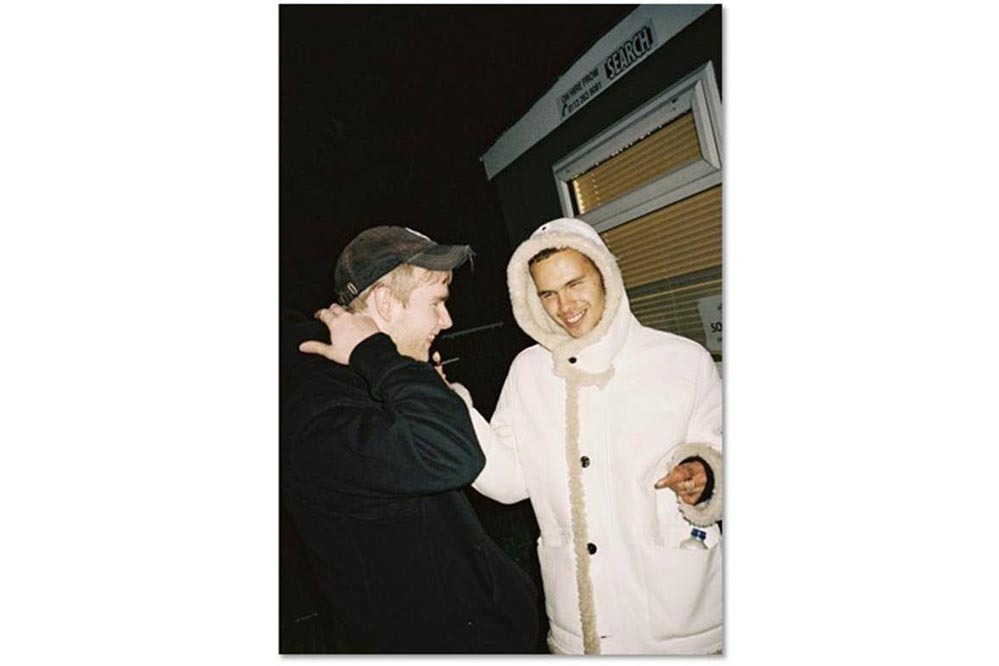 The biggest and best tracks of the week, rounded up and reviewed.
Mura Masa - Deal Wiv It (ft. slowthai)
Given that their teaming up on 2018's 'Doorman' was nothing short of marvellous, that superproducer Mura Masa and 2k19's top legend slowthai's 'Deal Wiv It' has just made a last-minute attempt to usurp all other candidates for track of the year should come as no surprise. There's its bouncy Blur-esque bassline, slowthai's delivery having very much devoured the Mike Skinner rulebook, and that incomparable cheekiness berating the price of a pint ("he said 'It's a fiver,' well that's gentrification you prick"), in precisely the same way as the price of success ("they don't wanna say 'Safe' / they say 'You've changed' / fuckin' deal with it"). It's a banger and then some. (Emma Swann)
Ever since Creeper declared that their performance at London's Koko back in November 2018 would be their last, being a fan of the band has been a rather tough job. Having done quite the convincing disappearing act, it was only last month that the ol' machine cranked back into gear, with a series of mysterious Instagram stories being followed by a 'Fugitives of Heaven' show in the capital. But now, thanks to new track 'Born Cold', it's clear that the group have returned with a new lease of dark life. Shifting from its doomy punked-up intro - which sees frontman Will Gould's vocals taking an enticing lead - to a more grandiose chorus, it's a glorious return to form for the goth heroes. What comes next from the band is anyone's guess, but for now, it's more than enough. (Sarah Jamieson)
Jehnny Beth - I'm The Man
Savages have never exactly been ones to half-arse their brand of dark-hearted art-noir, but 'I'm The Man' finds Jehnny Beth embracing aggression and dead-eyed drama with nary a thought for her victims. Objectively a contribution to the Peaky Blinders soundtrack, its punishing industrial throbs and spat out sneers would find a more appropriate home playing out at a satanic sex club; full of warped glitches gunfire drums, even its falsely gentle mid-section serves only to drop out immediately after, leaving you plummeting back into the hellfire. There's even a songwriting credit nestled in there for Nine Inch Nails' longtime collaborator-turned-band-member Atticus Ross, which should be a surprise to no-one: 'I'm The Man' takes the sexy prowl of Trent and co and spins it into a glorious monster of her own making. (Lisa Wright)
Halloweens - Hannah, You're Amazing / Ur Kinda Man
Underneath the swagger and tongue-in-cheek rock posturing, The Vaccines have always been pretty classic songwriters. So it makes a lot of sense that Halloweens – the new project from frontman Justin Young and keyboard player Tim Lanham – have thrown themselves fully at the altar of timeless melody and swoonsome croons. 'Hannah, You're Amazing' retains Justin's capacity for wordplay-filled one liners and laces it over major key piano lines and heavenly harmonies, but even better is its AA side flip 'Ur Kinda Man'. Yes, of course there's merit in wild experimentalism and unexpected left turns, but sometimes the most satisfying songs are the ones that go where you want and expect them to go. Channeling the purity of music's finest songwriters past into a Randy Newman-esque rousing piano ballad, it's an exercise in doing something simply but very, very well. (Lisa Wright)
Easy Life - Sangria (ft. Arlo Parks)
Earthy, frank lyricism contrasts with a woozy instrumental, which blends hip-hop, jazz and contemporary R&B. The track brings out the best in both artists - with Arlo Parks' sublime, smooth vocals further elevating the Leicester band's catchiest arrangement yet. Mixing stoic verses with a pleading, memorable chorus, 'Sangria' is an ode to long-distance love which proves every bit as intoxicating as its title suggests. (Dominic Penna)
Bring Me The Horizon - Ludens
Over the past five years, Bring Me The Horizon have become experts in creating intimate glitchy tracks, spliced with explosive metallic breakdowns. On new track 'Ludens', they manage to take that mentality to new heights. A track created for the soundtrack to new game Death Stranding, the band seem to have truly found their stride. Taking the intricate electronic inflections of their more recent work, here it's paired with a wonderfully dark interlude, packed tightly with the aggressive guitars and scorched screams they first built their name on. Pretty bloody exciting, then. (Sarah Jamieson)
Best Coast - For The First Time
Bethany Cosentino has never made any secret of her love for Fleetwood Mac, but she's never channelled them quite this effectively, either. 'For the First Time', the first taste of Best Coast's long-in-the-works fourth LP 'Always Tomorrow', brilliantly evokes the sunnier side of 'Tango in the Night' - the synths flutter, the guitars chime gently, and lyrically, Bethany paints a breezy picture of somebody transformed by the power of self-care. In the past, particularly on 2015's 'California Nights', the upbeat tracks sometimes felt like attempts to convince herself, as much as anyone else, that she was truly happy. Now, she sounds genuinely content - "I feel like myself again". (Joe Goggins)
WE'VE GOT A FAVOUR TO ASK
We're often asked about you, our readers. So we'd really appreciate it if you'd offer up a bit of information about you, and your music-loving habits by filling in our 2019 readers' survey.
Click here to reach the 2019 DIY readers' survey.
(Don't worry, none of what we're asking for is personally identifiable - and no questions are compulsory.)