Live Review
Shame, John Grant and Hatari wow at Iceland Airwaves 2019
Highlights also include girl in red, CHAI and Mac DeMarco.
Set in the beautiful city of Reykjavik, Iceland Airwaves has been taking over the city for two decades, bringing in a mix of emerging artists and big names from across the world. Think Hamburg's Reeperbahn Festival or The Great Escape but in even colder temperatures (seriously, that Brighton sea breeze ain't got nothing on it) and you're not too far off.
Masked cowboy crooner Orville Peck kicks off the festivities with his charmingly mysterious rock'n'roll-tinged love songs from debut album 'Pony'. Slow-burners like 'Dead of Night' show off his ability to create compelling country music, further proving just why everyone is so-bloody-obsessed with him at the moment, including the night's headliner Mac DeMarco, who will be taking him out as support at this month's Ally Pally shows in London.

Orville's followed the next night by the multitalented Georgia, who tells the crowd how she previously played the festival six years ago as a session drummer and recalls dreaming of performing on the stage herself, repeatedly stating how much the evening means to her. Impressing with her beat-heavy power-pop, the dream is probably slightly cloudier than she may have hoped for as sound issues mean the impact is somewhat lost towards the back of the 1000-capacity room, but bangers like 'About Work The Dancefloor' from forthcoming second album 'Seeking Thrills' get the crowd going. And if in doubt, ending on a cover of Kate Bush's 'Running Up That Hill' will always incite a big ol' sing-a-long.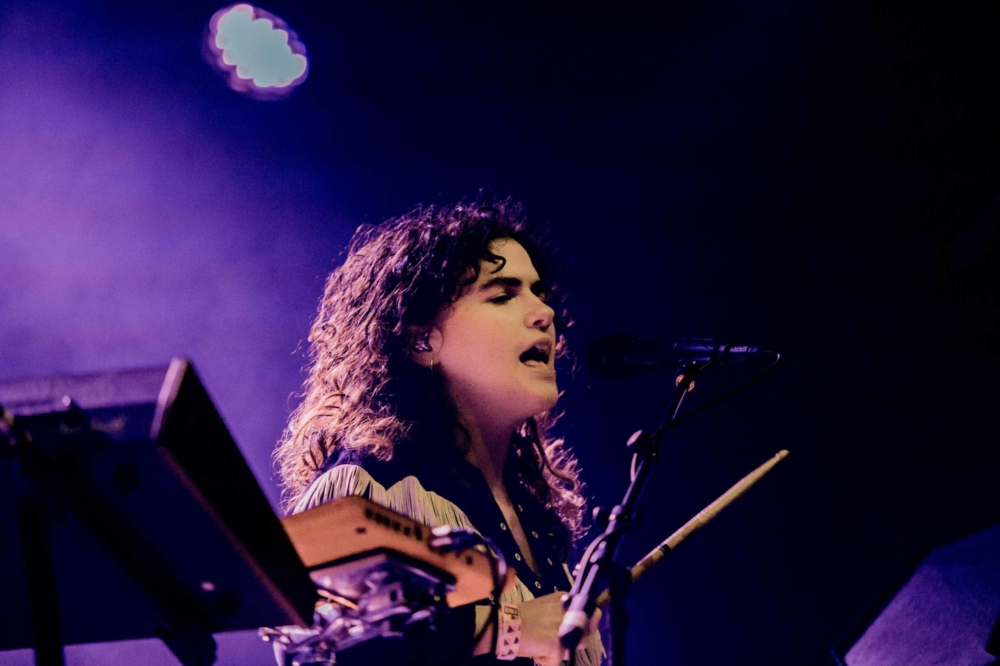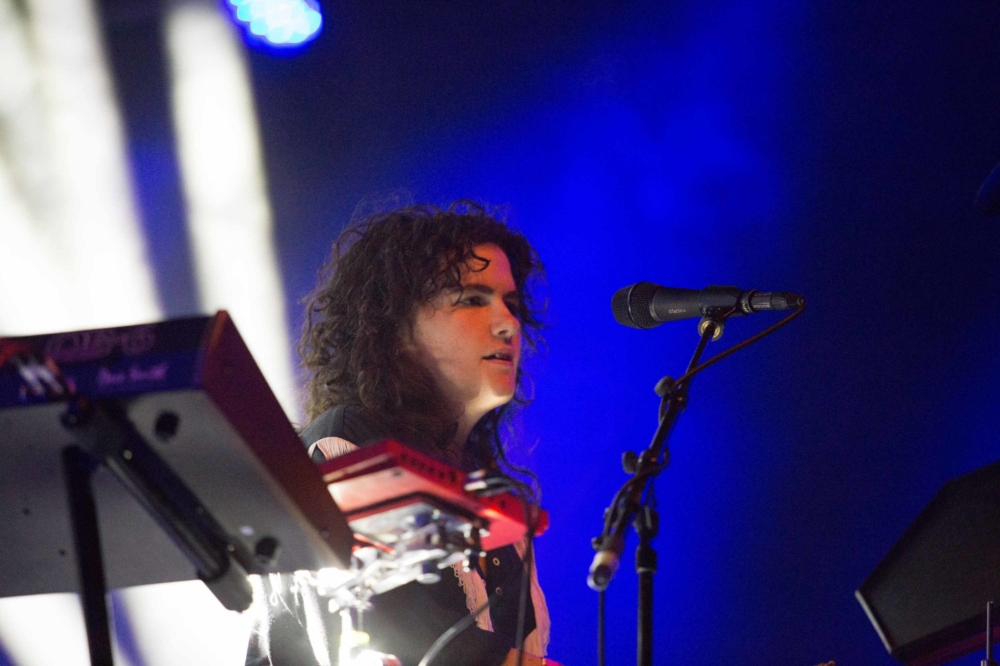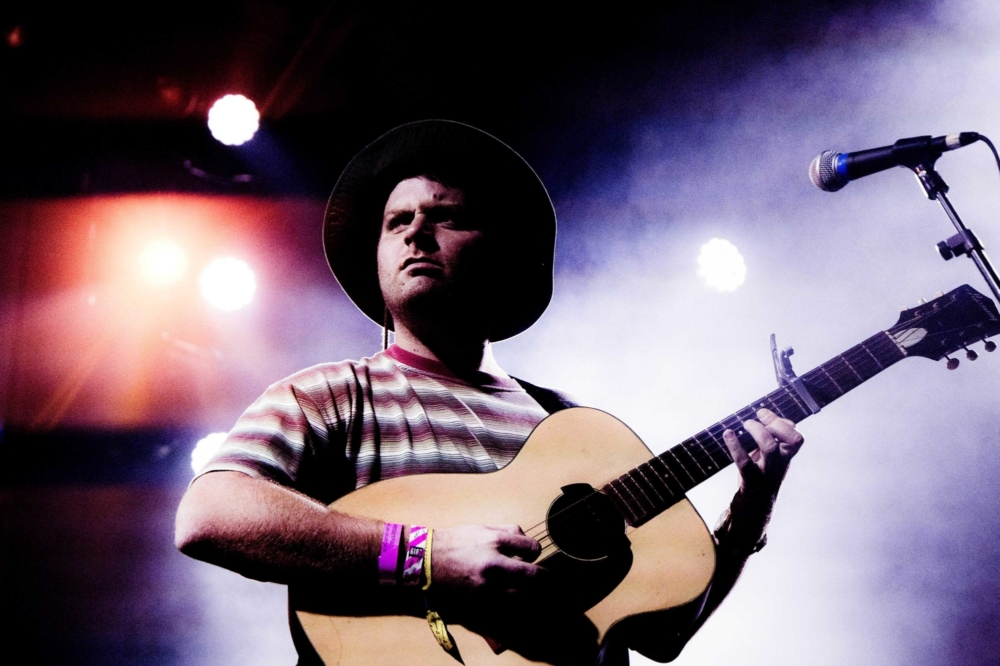 Next up is slacker-rock legend Mac DeMarco who immediately lets the crowd know that he has apparently spent his pre-set time chowing down on some of Reykyavik's famous lobster soup. Clearly injecting him with the energy needed from his late show slot, Mac reels out gems from this year's 'Here Comes The Cowboy' record alongside classics from his older LPs, with'Freaking Out The Neighbourhood' making the whole crowd aptly, um, freak out. When technical issues strike yet again (who knew a cool AF art museum would perhaps have a little bit of difficulty putting on a rock show?), the band pump out a version of Blink-182's 'All The Small Things' before order is restored.
Heading out into the cold and across town to Gamla Bió, Shame see off the night in classic chaotic style, continuing the theme of shit-going-slightly-wrong-on-stage as Josh Finnerty flips his way across the stage breaking his guitar strap multiple times in the process. Luckily, someone armed with gaffa tape appears, and the South London quintet power through tracks from 2018 debut 'Songs of Praise' and share some newbies from their highly-anticipated second record that should be landing pretty soon (they told us previously that "there's still a few little i's to dot and t's to cross"). 'One Rizla' and 'The Lick' see mosh pits form, and frontman Charlie Steen dives into the crowd for a bit of a mid-set surf, leaving everyone at the front a bit battered and bruised, but more than happy for the injection of excitement and exhilaration that Shame leave in their trail.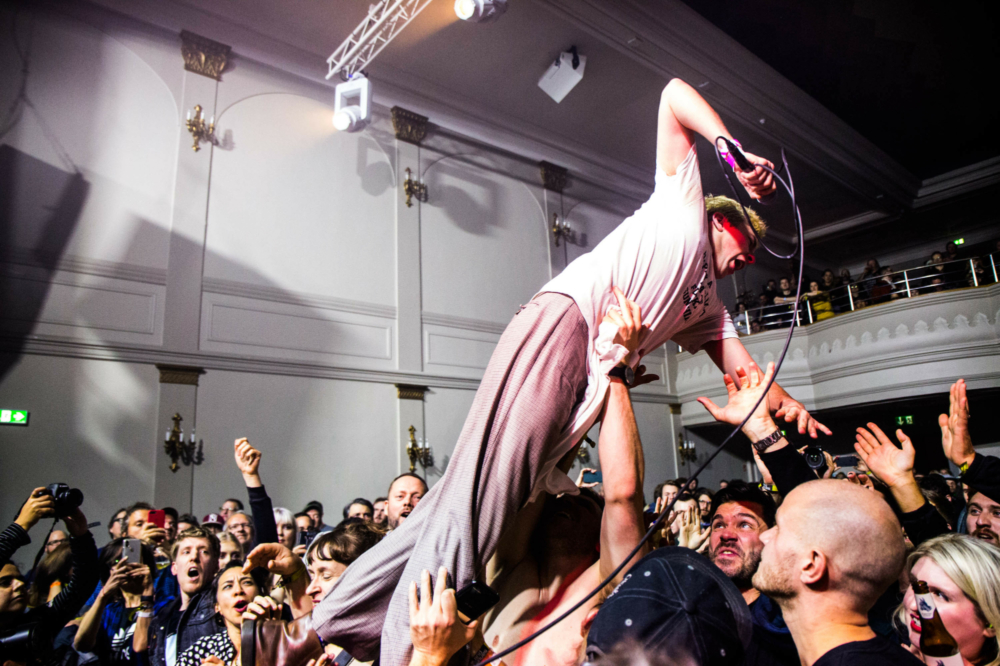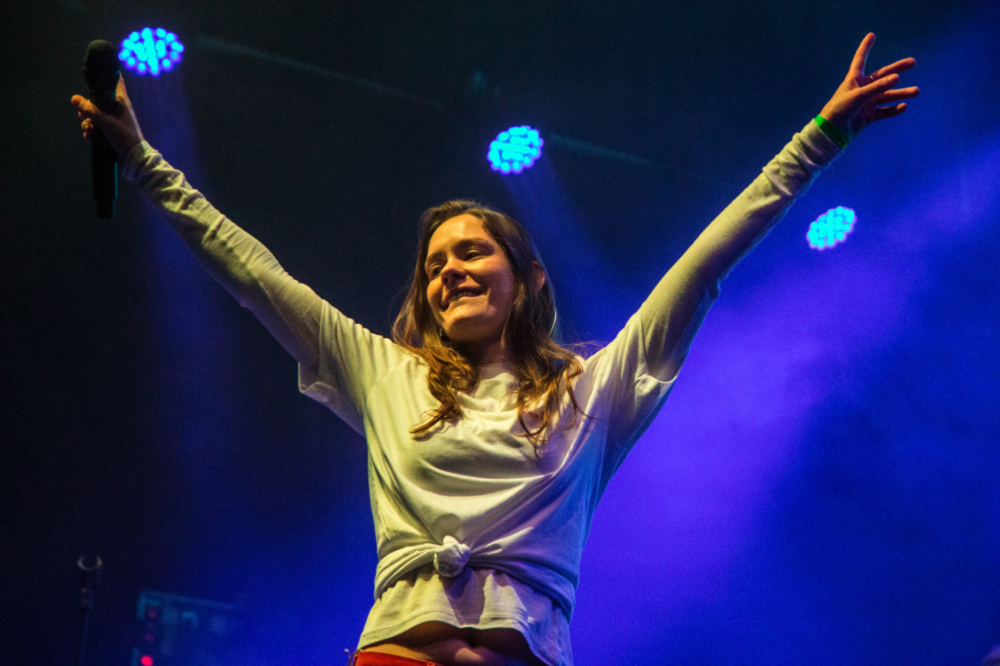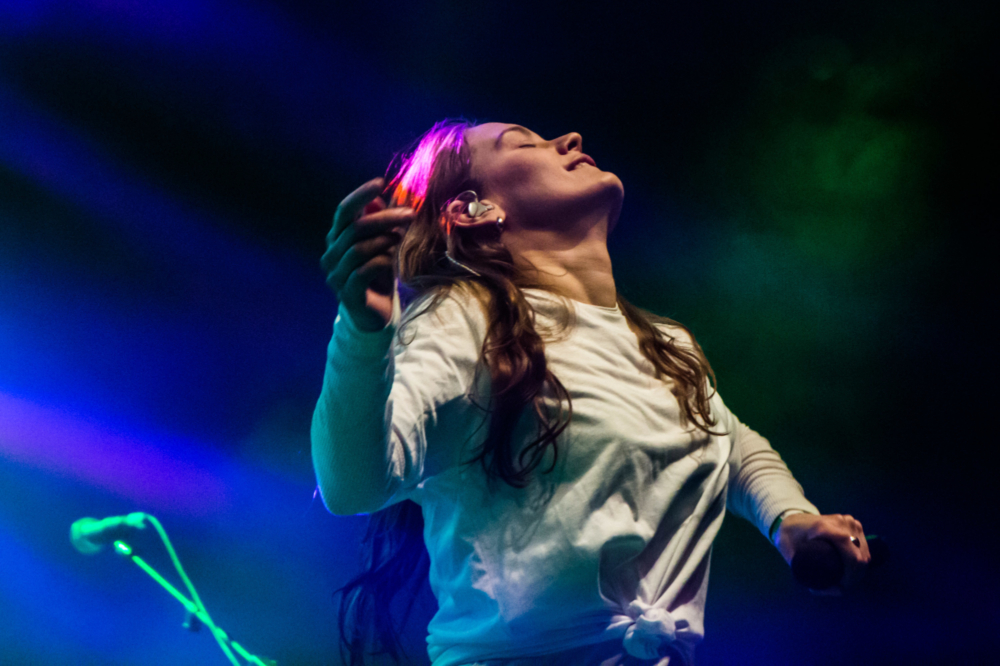 The following night is a lot more of a wholesome affair, with Anna of the North's effortless pop bops opening the evening at the Art Museum with a summery upbeat flair. Performing synth-pop gems from debut 'Lovers' and October's emotional follow-up 'Dream Girl', the Norwegian pop star dances across the stage at every given opportunity, backed only by her two-piece band, bringing chilled vibes as she glides through her set.
Next, a group of leather-clad, eyeliner-heavy fans run to the front of the Art Museum before raucous Icelandic rock group Mammút jump on stage. With vocalist Katrín Mogensen heavily pregnant and looking like she's about to pop, the group power through an energetic hour with the badass ferocity that has seen them championed as one of the country's most beloved homegrown groups.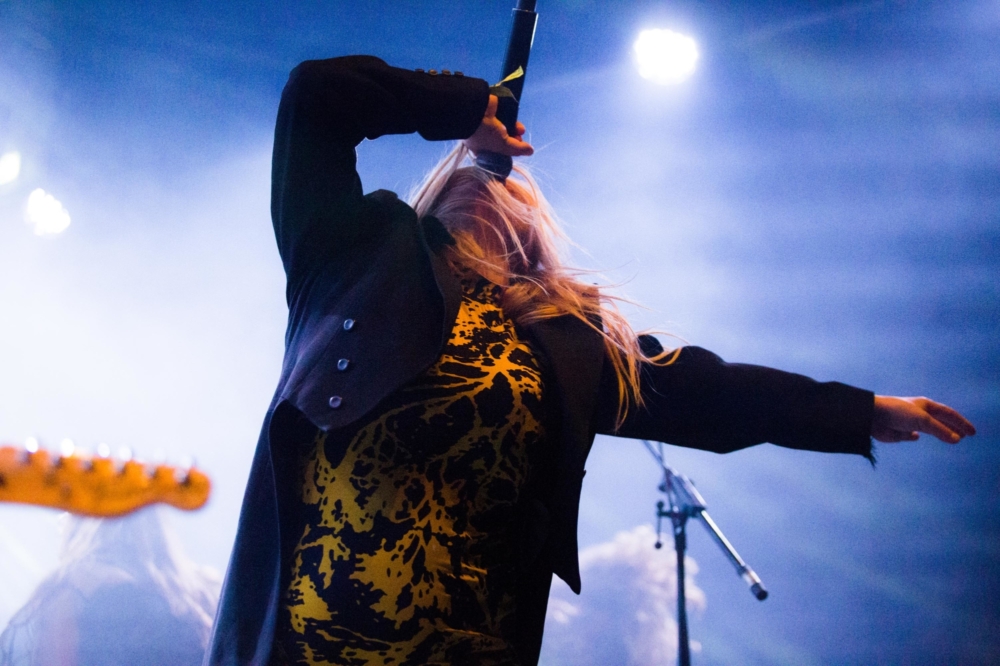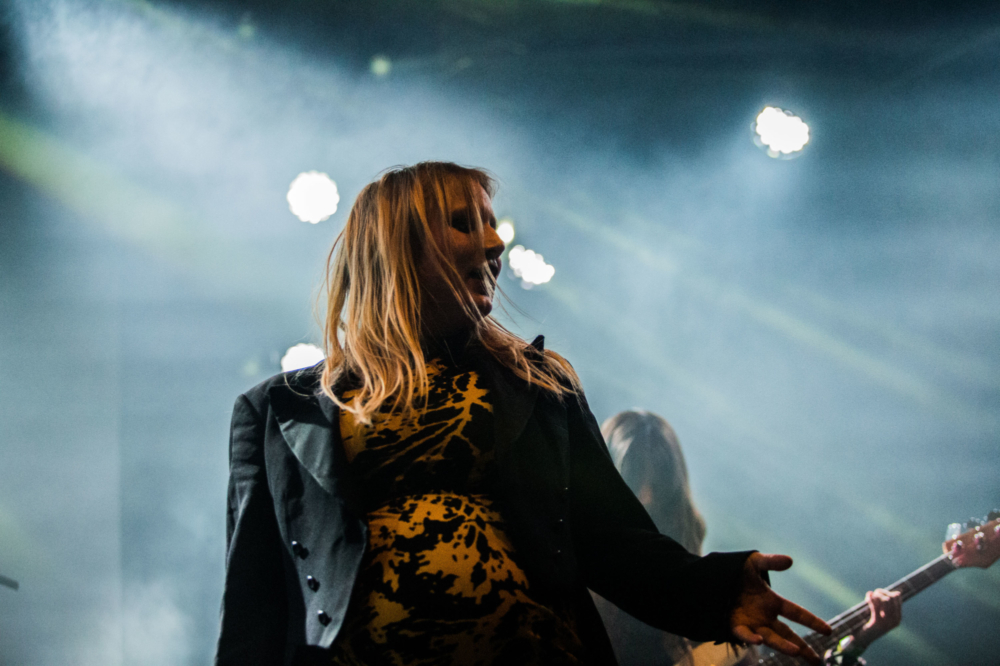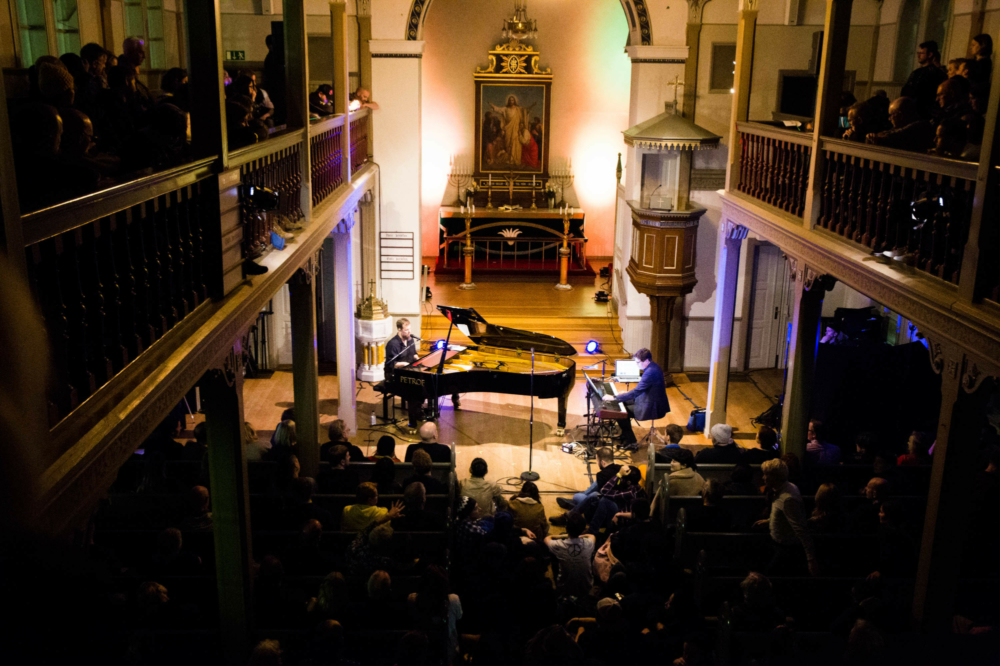 Next up is adopted Icelander John Grant, who moved from America to Reykjavik around eight years ago. Performing in a stunning church, guests watch from the pews in what is a near-religious experience that sees John soar through his discography. Addressing his congregation in several different languages, his voice magically rings out across the gorgeous setting as he sits behind a grand piano for a stripped-back performance. It's goosebump-inducing, with 'Mars' and 'Global Warming' leaving the entire packed church awe-struck. We'd be lying if we said a few tears weren't shed by certain Team DIY members.
Oslo-based girl in red follows, delivering her heart-felt bops to a crowd of adoring fans at the Gamla Bió. Though not quite as hectic as Shame the previous night, teens still throw themselves into mosh pits. Bangers such as 'dead girl in the pool' and 'bad idea!' from her recently-released 'chapter 2' EP show her ability to mould even the saddest of subjects into indie frolickers.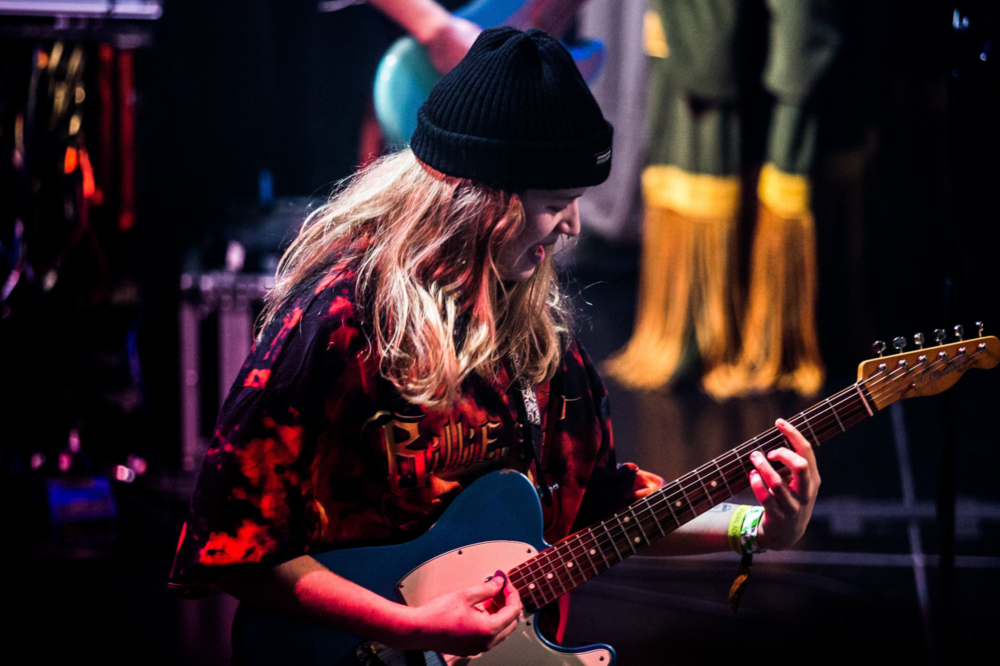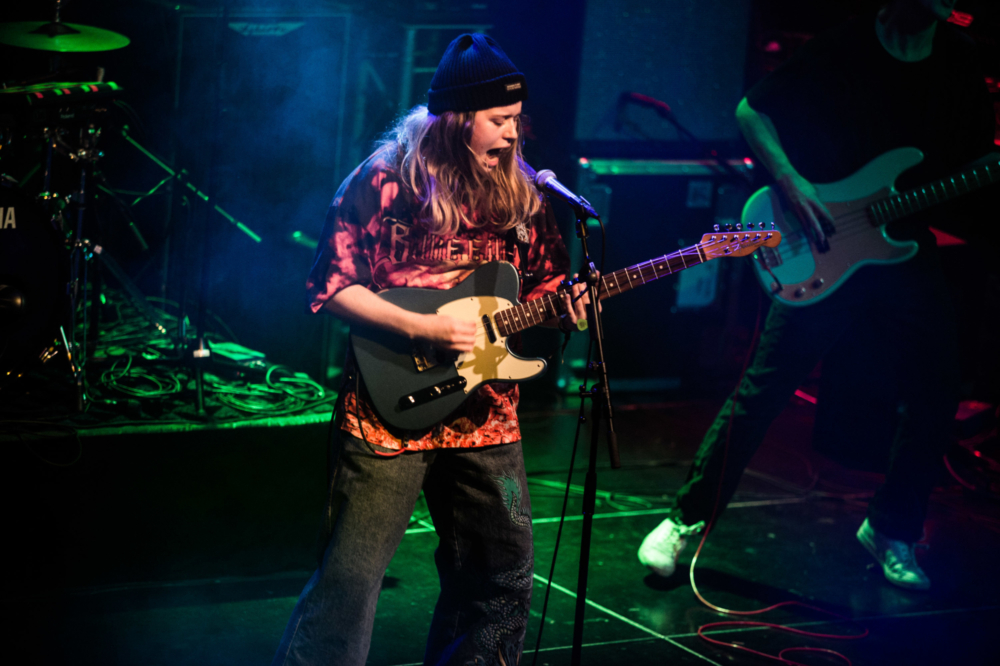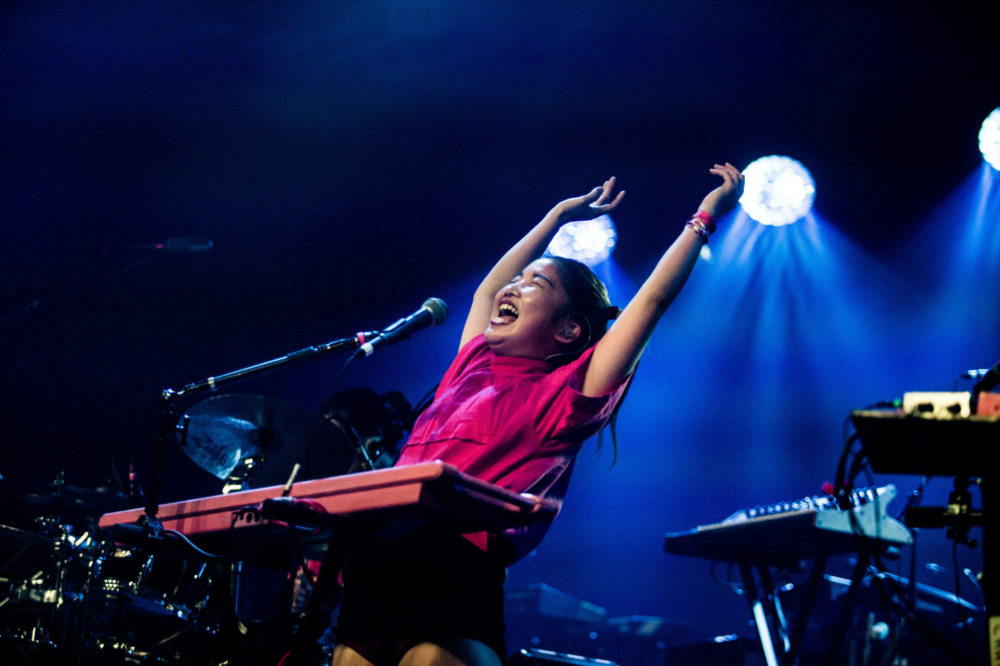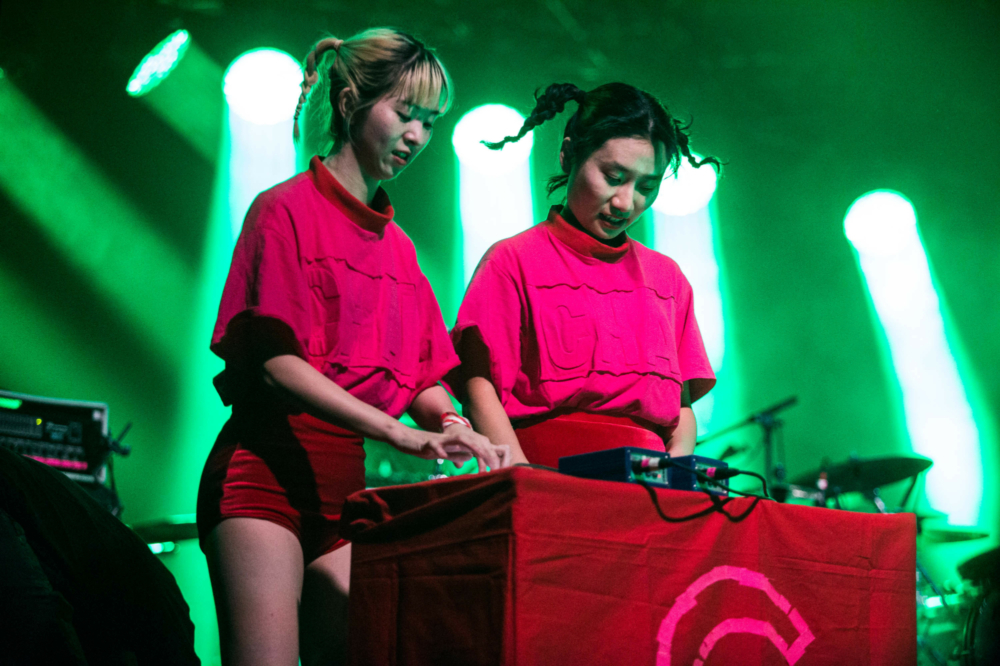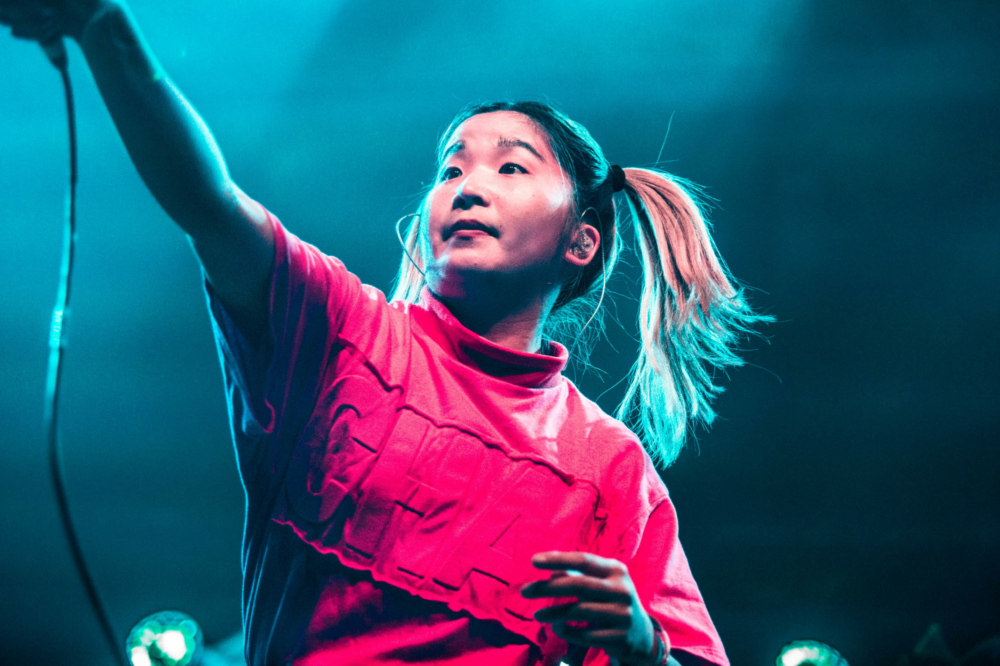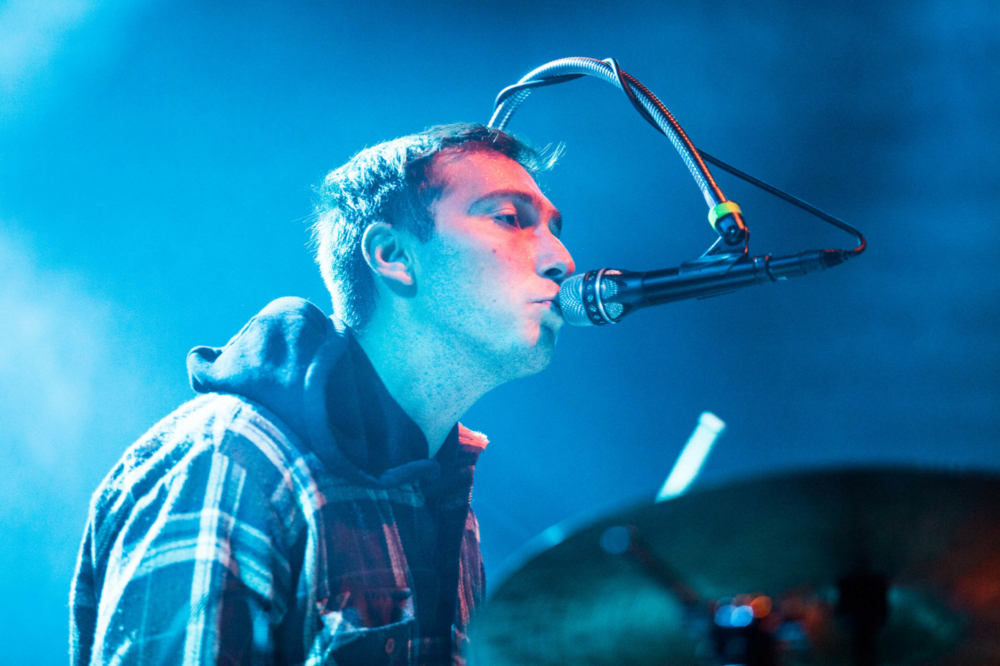 The festival's final night starts off with a bang as Japanese four-piece CHAI leap on to the stage at the event's biggest venue, Valshöllin, with enough energy to make sure any last-day-of-festival-blues are well and truly shaken off. Pairing matching outfits and choreographed dance routines with sugary sweet vocals over raucous riffs, it's a brilliantly bizarre affair as the four-piece play hits from debut 'Pink' and February's 'Punk' records, successfully completing their aim to redefine 'kawaii' with their DGAF flair.

Chicago's Whitney later bring fun to their set in the Art Museum, kicking off their EU/UK tour with their mesmerising indie-folk stylings. Celebrating their first time ever in Iceland and with a flight out set for 4:30am, frontman Julien Ehrlich is keen to get the momentum to push them through the night, weaving between tracks from recently-released second album 'Forever Turned Around', before diving into crowd pleasers like 'Golden Days' and 'No Woman', to get the party started. Throwing in covers of NRBQ's 'Magnets' and Allen Toussaint's 'Southern Nights' for good measure, their first Icelandic performance is certain not to be the group's last.
Closing out the whole festival are homegrown heroes Hatari. Having previously made it big when they won Performer of the Year at the Iceland Music Awards and went on to represent Iceland in the 2019 Eurovision Song Contest, the performance-art meets punk-rock group, swagger onto the stage in their BDSM-inspired attire, much to the glee of the legion of superfans crammed at the front of the tiny venue. A chaotically climactic set follows, rife with anti-capitalist statements and the group's hard style. It's thrilling and wild, as the group translates their stadium-filling set into the small Gaukurinn venue, and tbh nothing encapsulates the excitement of Iceland Airwaves more than someone in a latex-clad outfit snarling in your face at 2am. Would definitely recommend.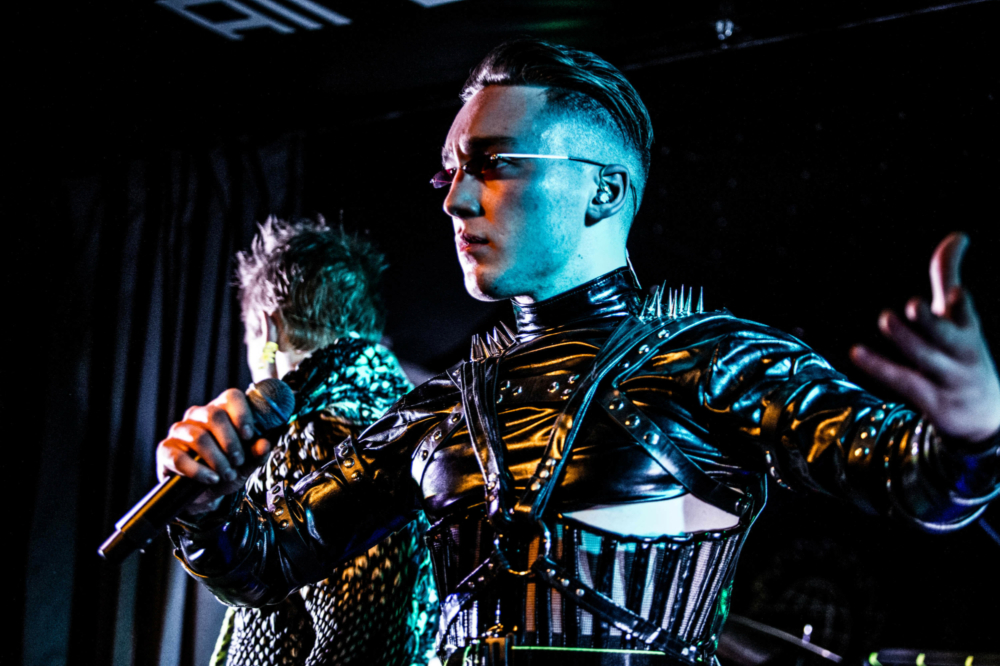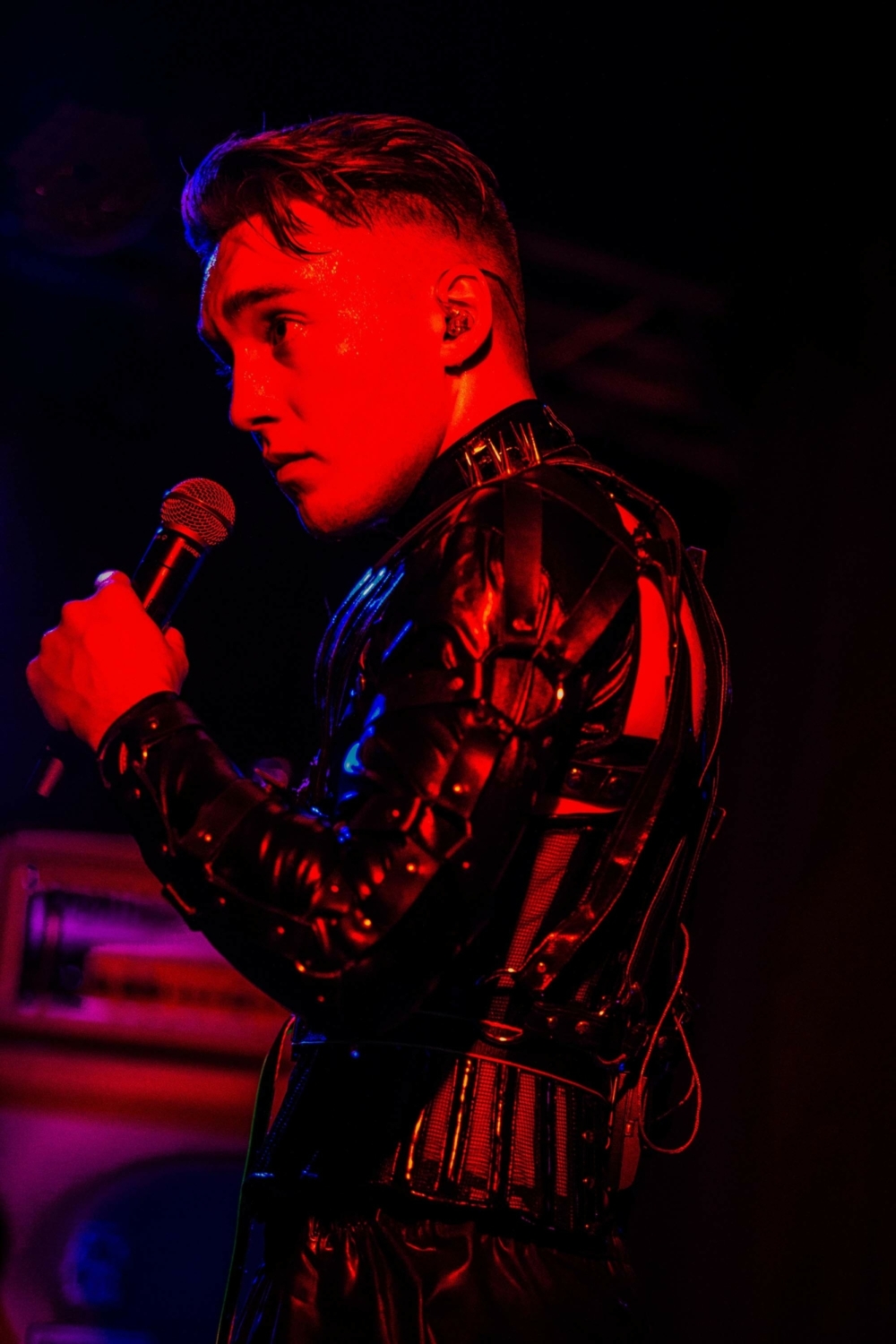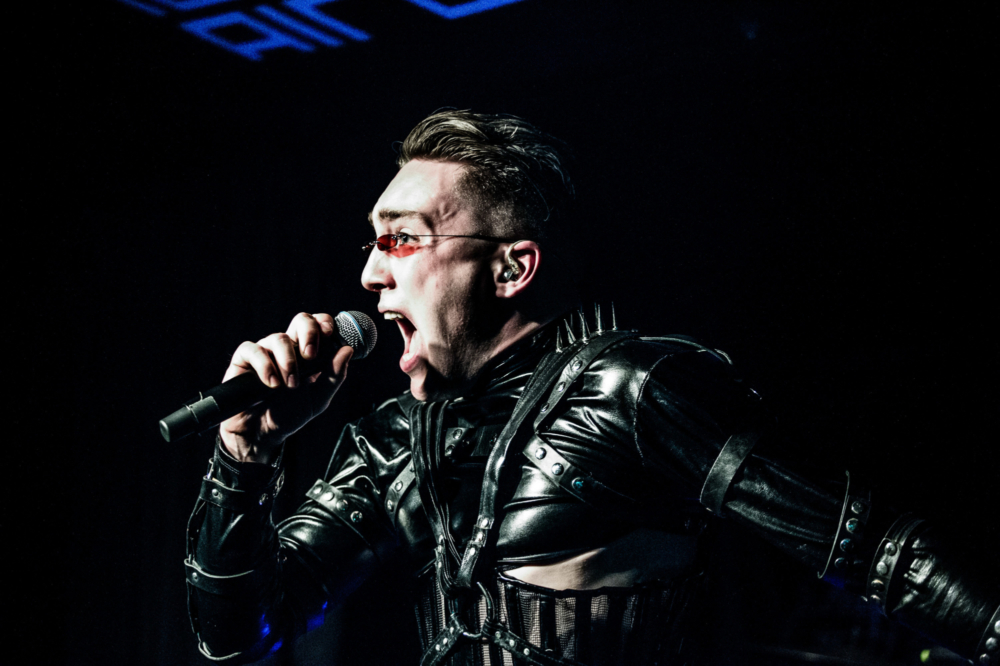 Get your copy of the latest issue