Live Review
Clairo, Brooklyn Steel, New York
6th November 2019
It's astonishing tonight to see how the 21-year-old holds the Brooklyn crowd at her fingertips.
It's hard to believe Clairo only started making music in her bedroom two years ago. When she was 18 years old, the then-teen shared lo-fi song 'Pretty Girl', a video which quickly went viral and has now amassed over 42 million views on YouTube. As Clairo (aka Claire Cottrill) shot quickly to DIY stardom, she gained legions of teen fans, along with a slew of critics who didn't understand the hype, denying the possibility that she could be any more than a one-hit wonder.
This year's debut album 'Immunity' changed the game. Though the record's whispery vocals retain the intimacy with which the singer started, it boasts a flurry of strings, a children's choir, and chopped beats (thanks to Vampire Weekend alum, Rostam) which coalesce to make it a strong debut.
Still, though, how would this this vulnerable, intimate album translate in a live setting? Backed by a full band, Clairo strolls onto the Brooklyn Steel stage gently, opposite a crowd of screaming fans, who quickly silence themselves when she starts to sing 'Alewife'. Followed by 'Softly' and 'Flaming Hot Cheetos', another viral hit, she carries on the show without much dialogue, besides stopping after every song to thank her new home turf for the warm welcome.
'North', 'Bags', and 'Sofia' are arguably the standouts of 'Immunity', and the way these songs come to life during her show are pleasantly unexpected. Though saccharine at its core, 'Sofia' has the crowd belting out the chorus and verse at every turn, and Clairo runs with it - stopping now and again to let fans sing for her. Even among the ruckus, there are tender, sweet moments, like when she crouches down to convey the raw emotions of 'I Wouldn't Ask You'. Inspired by a relationship she had while in university, the song details the desire for someone to hold close and the simultaneous feeling of wanting to push someone away to avoid burdening them with herself (the singer suffers from juvenile rheumatoid arthritis).
She rounds out her set with an encore featuring 'Pretty Girl', which has the crowd screaming every word. Clairo coyly sings along with the crowd, laughing in parts, probably because she didn't think her teenage bedroom composition could've ever incited such a reaction.
It's only Clairo's first US-wide tour off the back of 'Immunity', but it's astonishing tonight to see how the 21-year-old holds the Brooklyn crowd at her fingertips, just two years after threatening to become a viral one-hit wonder.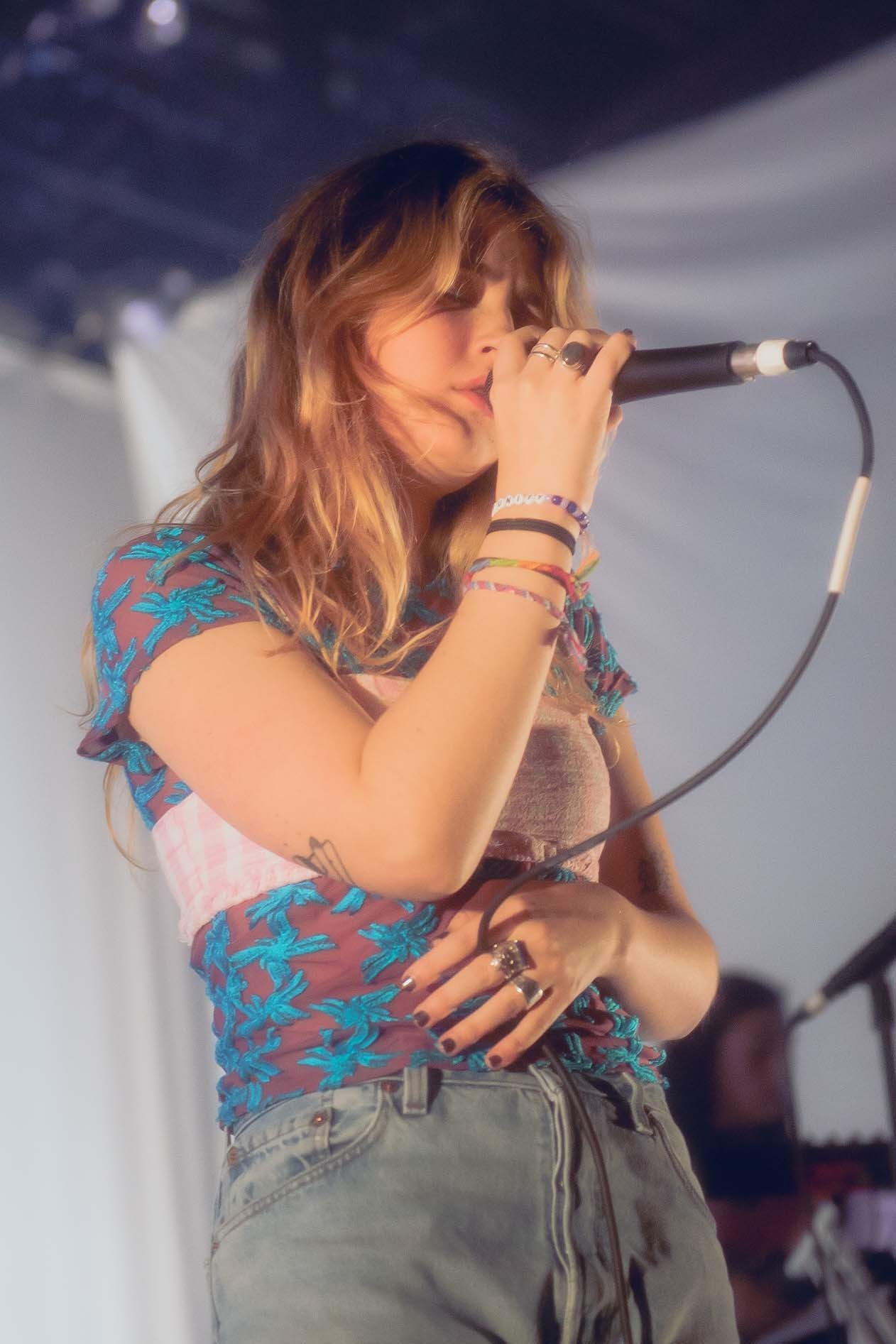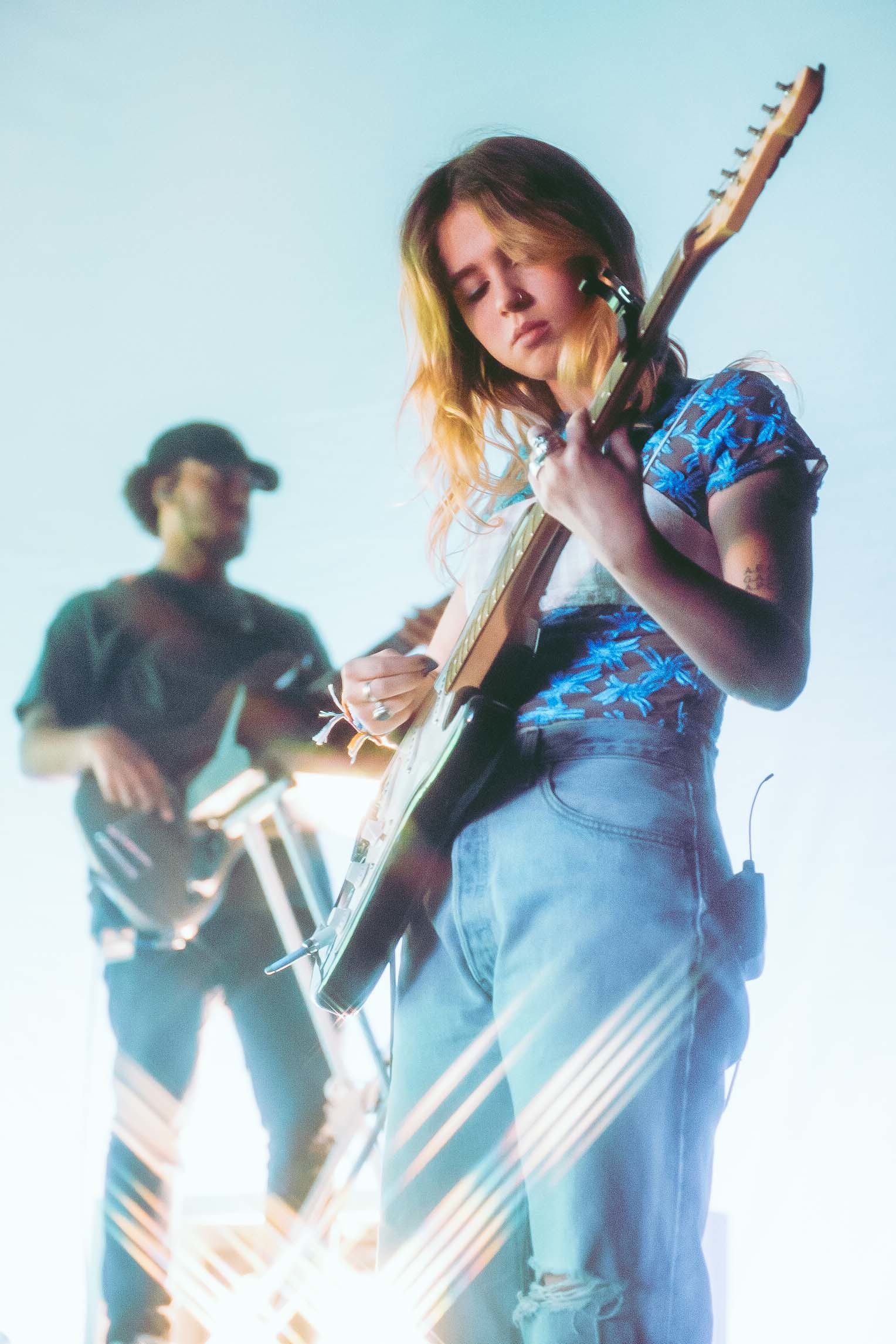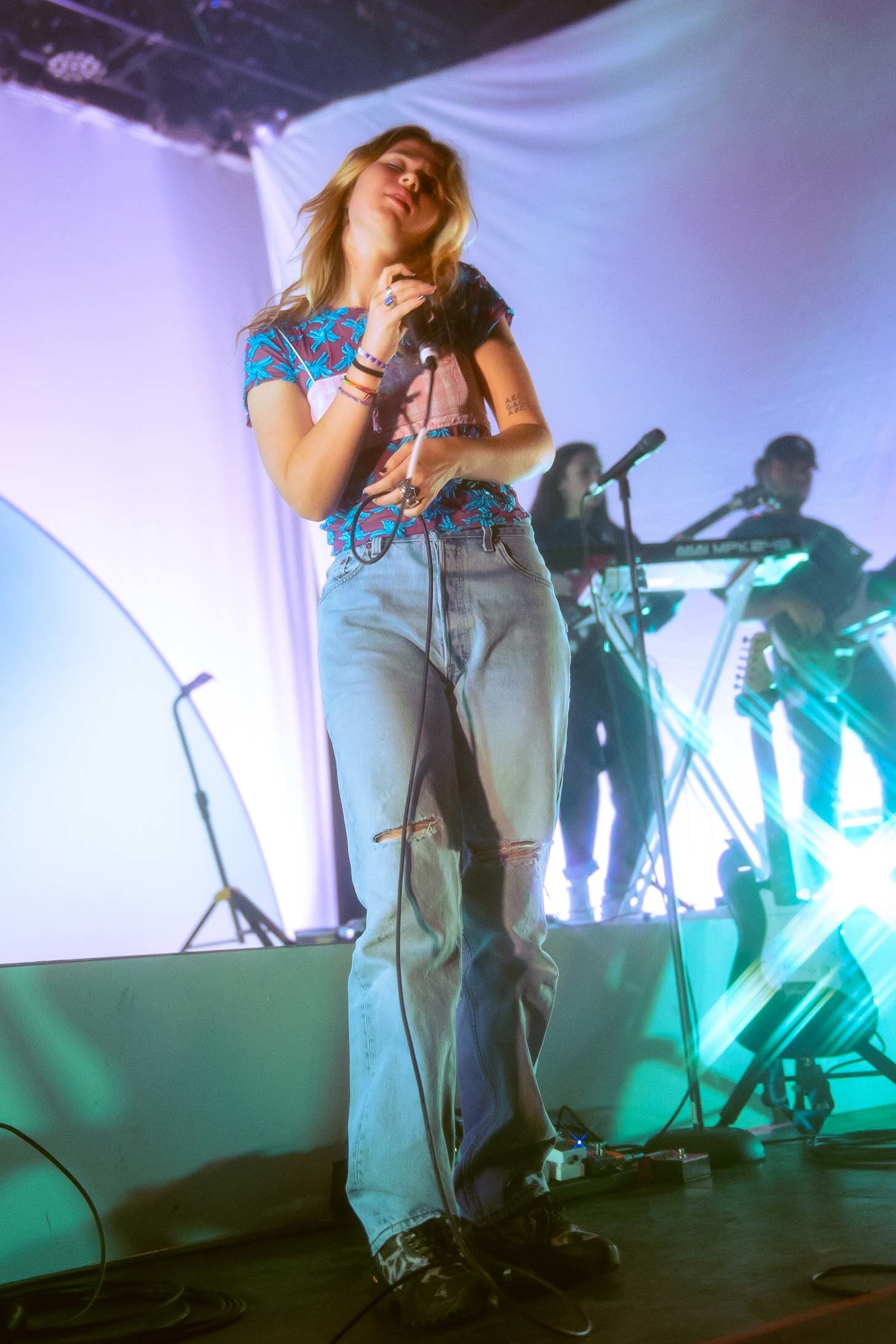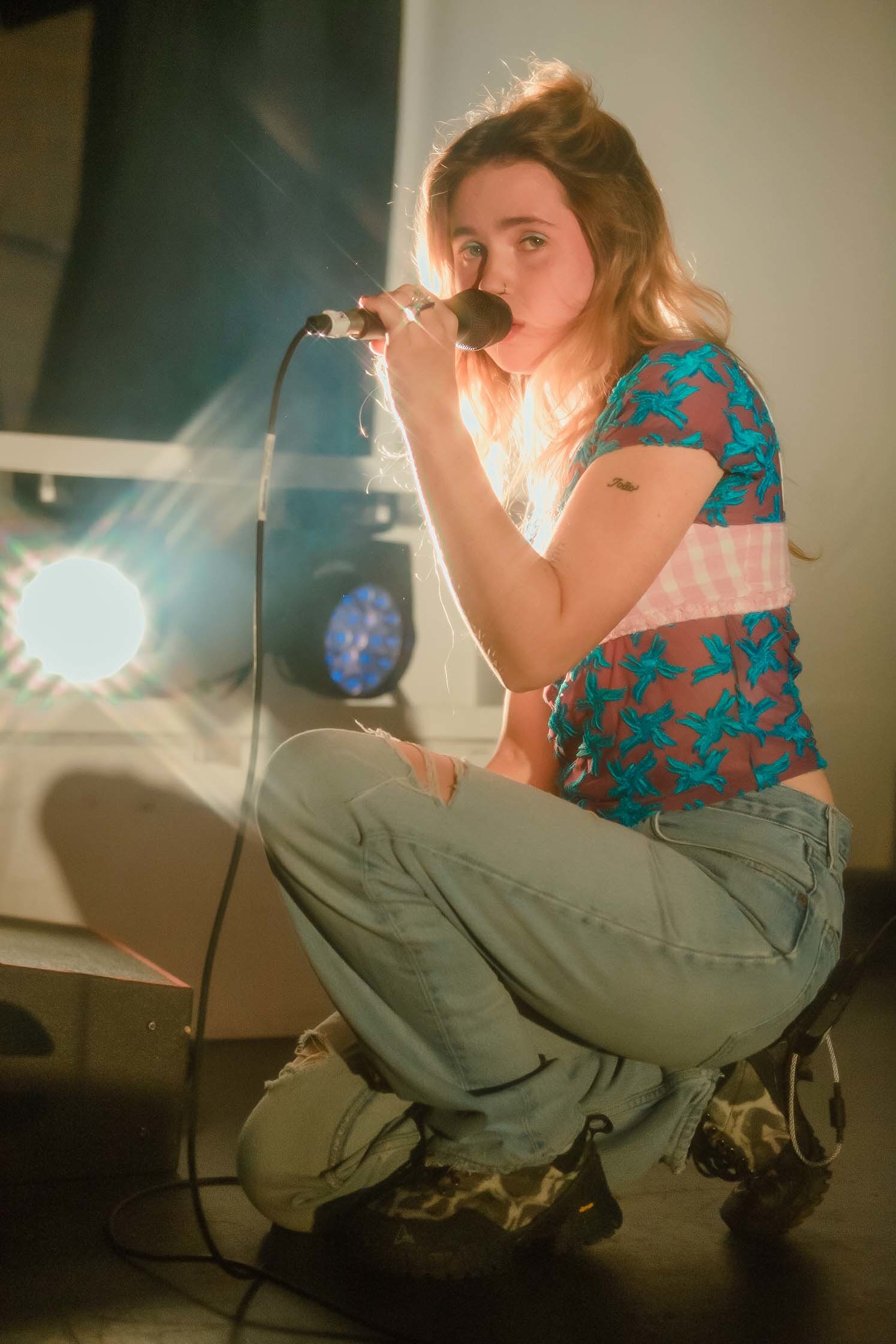 More like this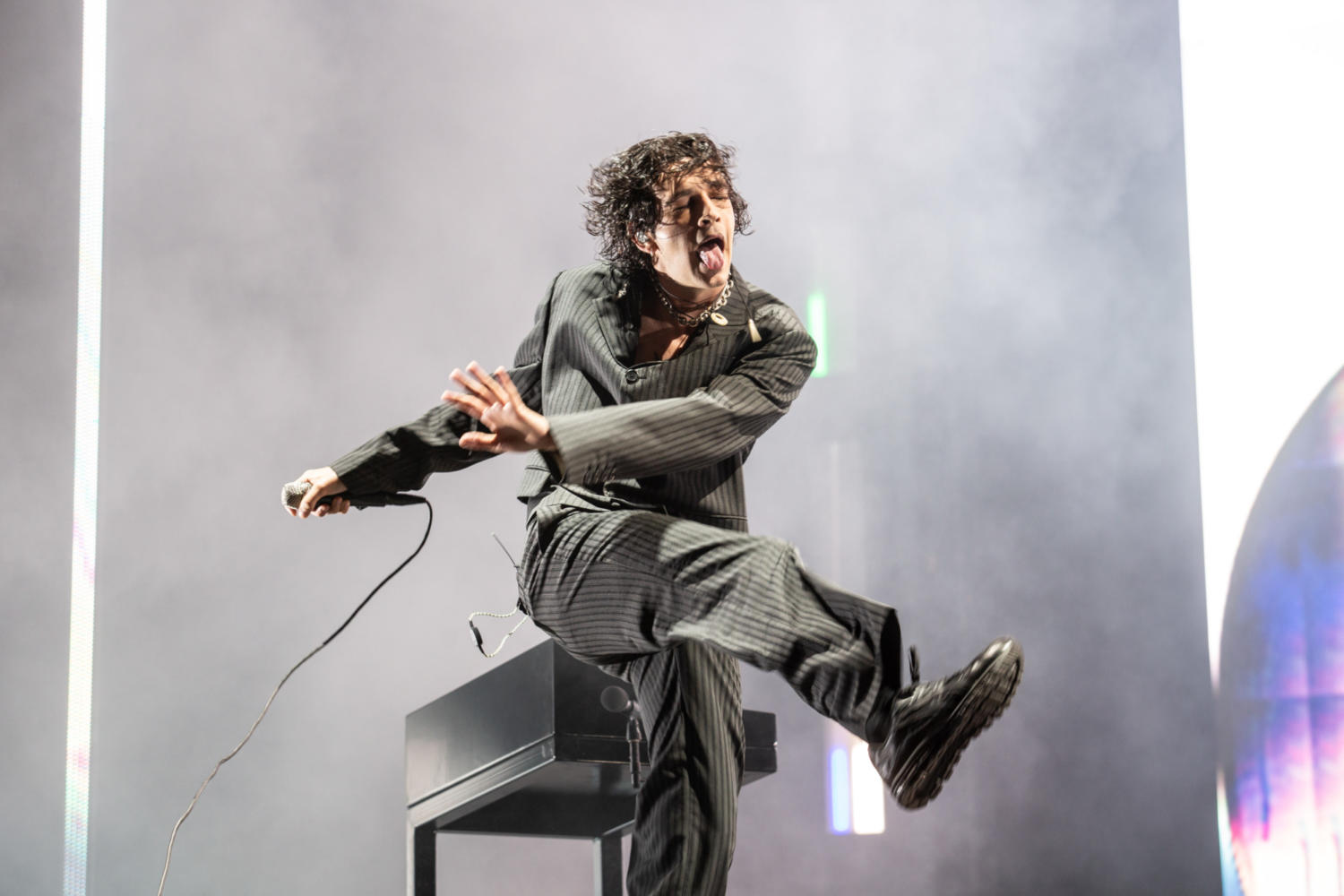 Pale Waves, Charli XCX and No Rome also brought the bangers on the fest's first day.