Live Review
Do Nothing set their claim as Great Escape 2020 future highlight at DIY's First Fifty show
The Cool Greenhouse and Girls In Synthesis also bring the bangers to The Old Blue Last.
With Brighton's Great Escape Festival set to bring loads of exciting acts to the seaside in May next year, various venues in East London were taken over last week to show off some of the newbies set to wow. And we were lucky enough to team up with TGE once again to bring some of our faves to The Old Blue last.
First up are post-punk outfit The Cool Greenhouse, who take to the stage for their fourth ever (yes, fourth ever!) show as a group. Despite being super green to the live process, the group are as tight as any seasoned performer, with leader Tom Greenhouse translating his former solo project into an impressive group setting.

Weaving humorous lyrics with repetitive, captivating riffs, the group's set includes a handful from recently-released EP 'Crap Cardboard Pet'. Lacing social commentary with ironic delivery, tracks like 'Cardboard Man', rife with gemlike lyrics delivered with Tom's monotonous drool, are set highlights, and an exciting look into what the new band will go on to achieve. And with a debut album already being recorded and set to land next year, it may still be super early days for the group, but it's definitely the start of something special.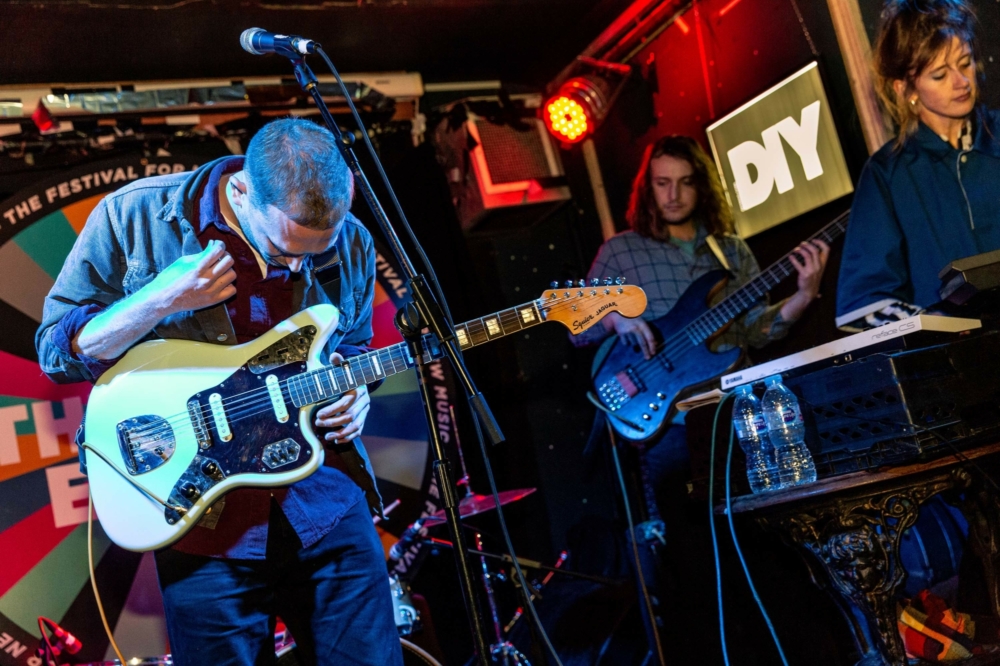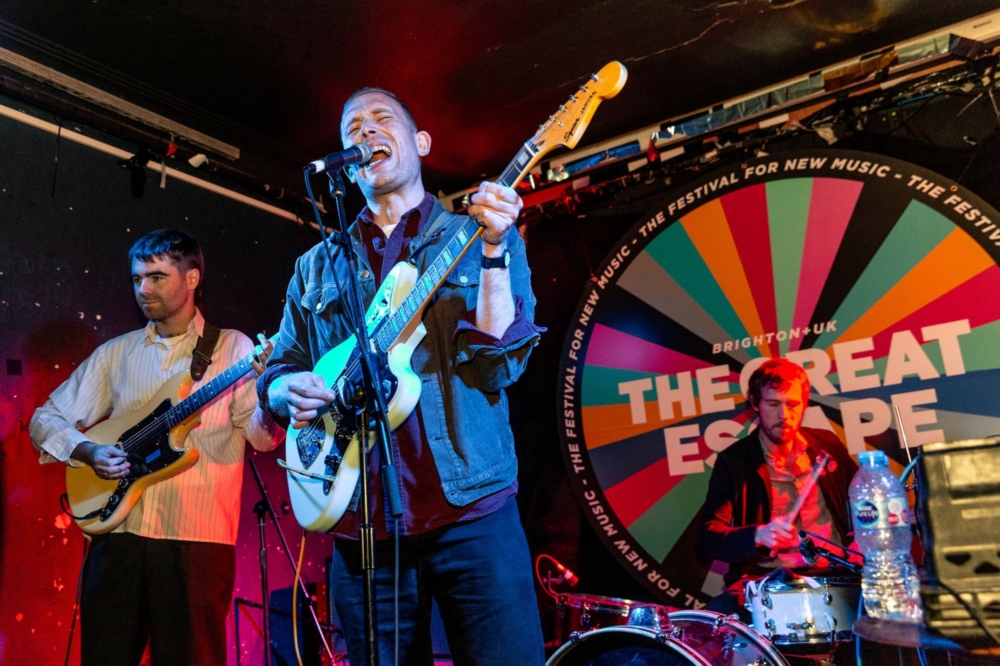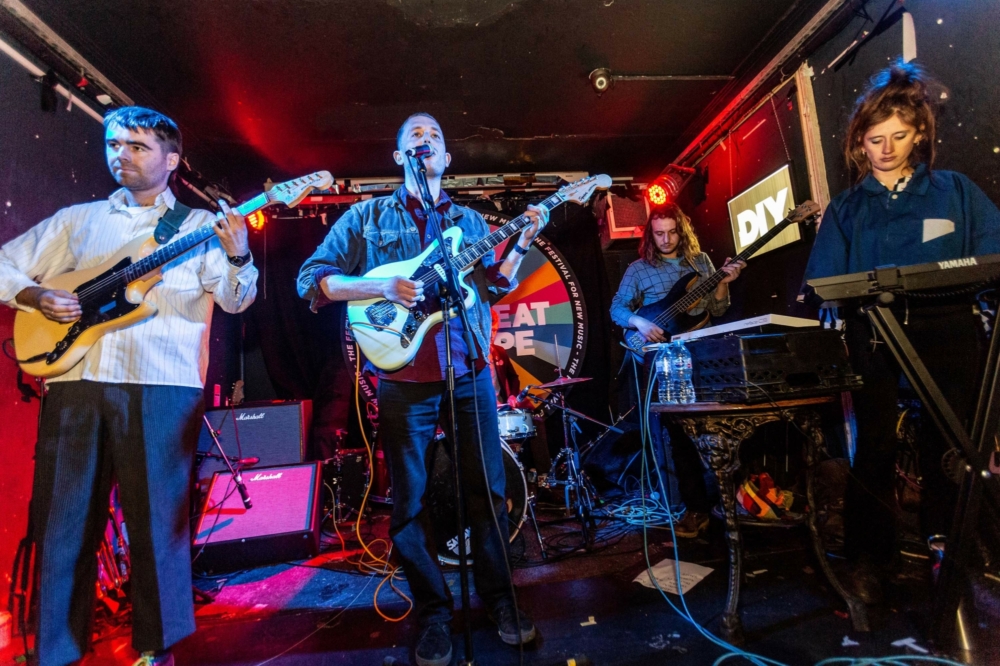 Next up are more seasoned players in the game, Girls In Synthesis. With what looks like a double microphone stand on stage à la Pete and Carl, the three-piece, led by co-vocalists John and Jim, and completed by drummer Nicole, spend about 0.3 seconds actually using it before diving into the crowd.
Having first formed in 2016, the group clearly know what their fans want and their intense punk-rock-meets-post-punk sound incites a huge pit as they thrash around inside it, blocking the upstairs door of the room as if to resiliently let the not-quite-as-passionate onlookers know they ain't missing out on this.

It's chaotic and at times low-key alarming, but the legion of loyal fans at the front lap up every second of it - regardless of any bodily harm a rogue swinging guitar might cause.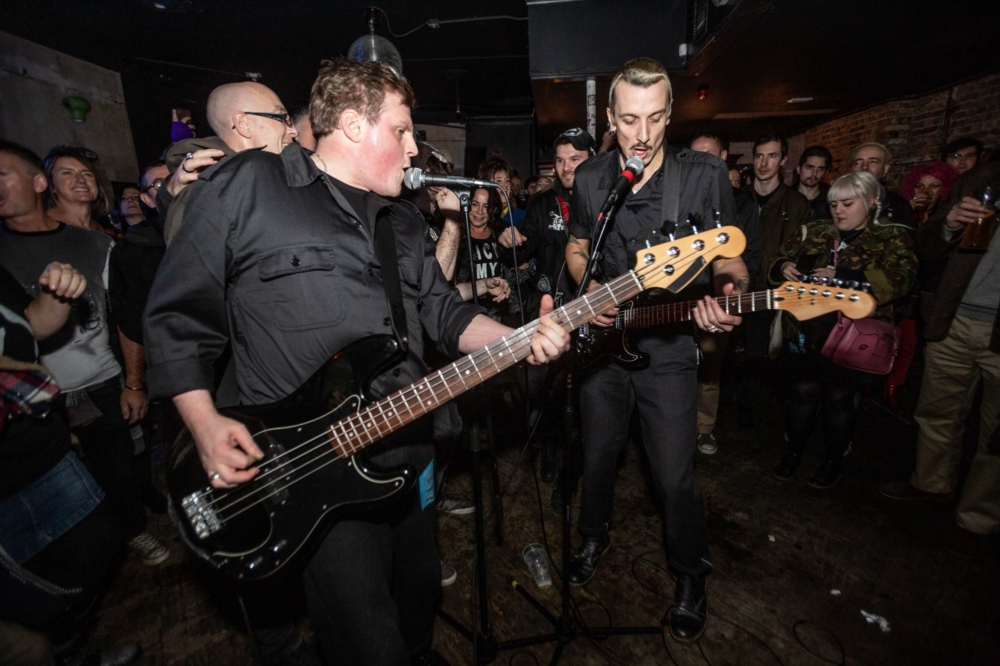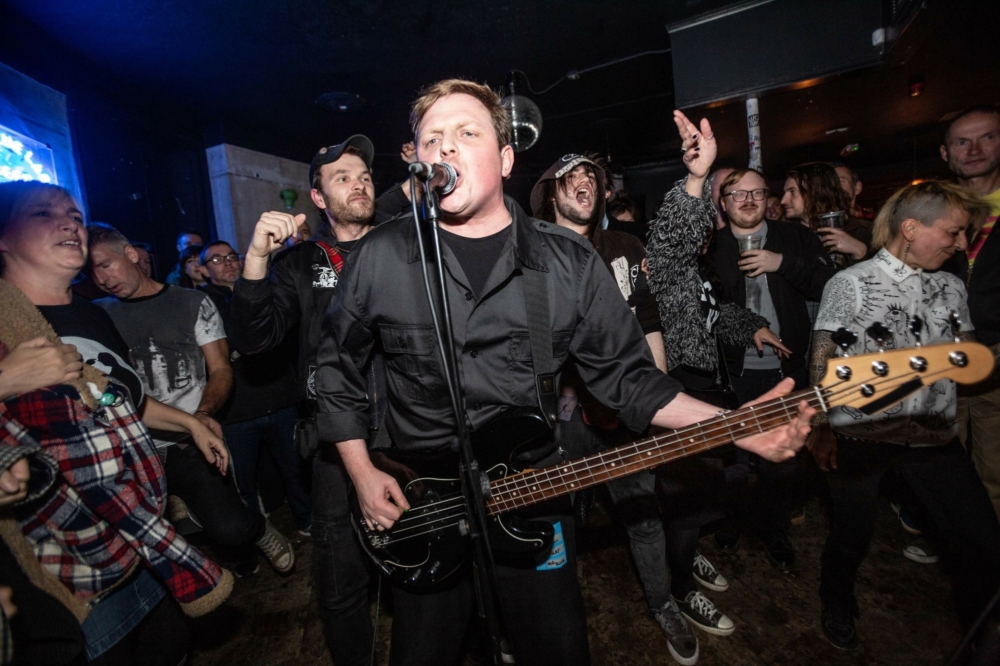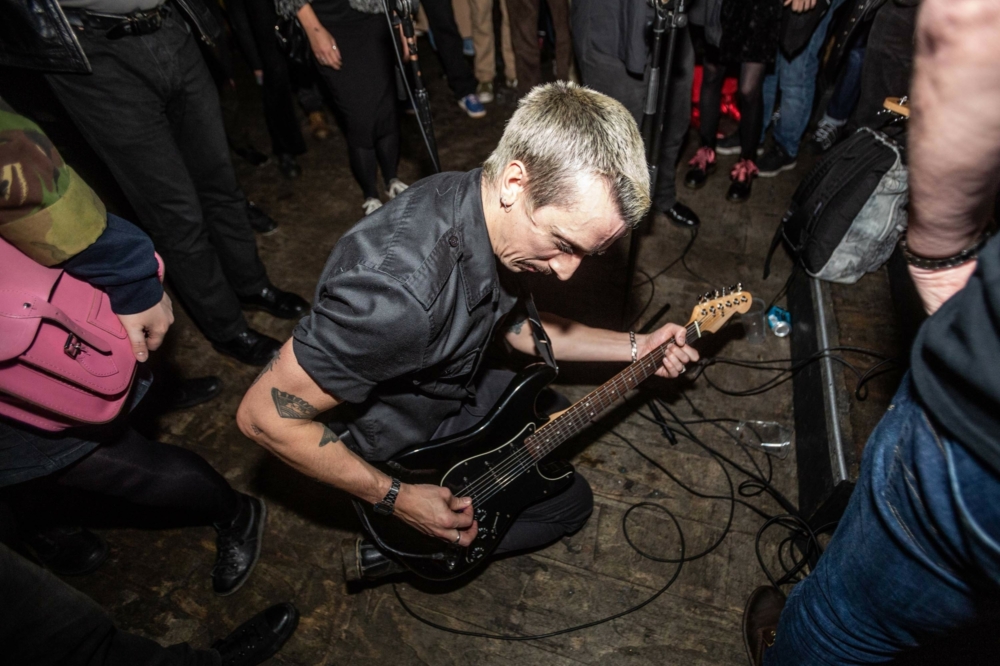 Rounding off our time at The Old Blue Last, Do Nothing see off the night in style. As if there was any doubt they would.
The Nottingham newcomers have been staking their claim as one of the most exciting new bands around for quite sometime now, and it's clear why.

Despite only having three official tracks out so far, their shimmering post-punk sound and frontman Chris Bailey's Jarvis Cocker-slash-Alex Turner performing in flares at Glasto style swagger has the crowd hooked instantly.
Forthcoming new song 'LeBron James' - inspired by Fyre Festival's chief conman Billy McFarland - is a romping banger, whereas previously-released 'Gangs' continues to be a sizzling standout, and 'Handshakes' and 'Waitress' - their other two released tracks - bring their melodic style to the forefront with sleek effortlessness.

If this quartet aren't on your "must-see next" list, it's time to stop sleeping on them.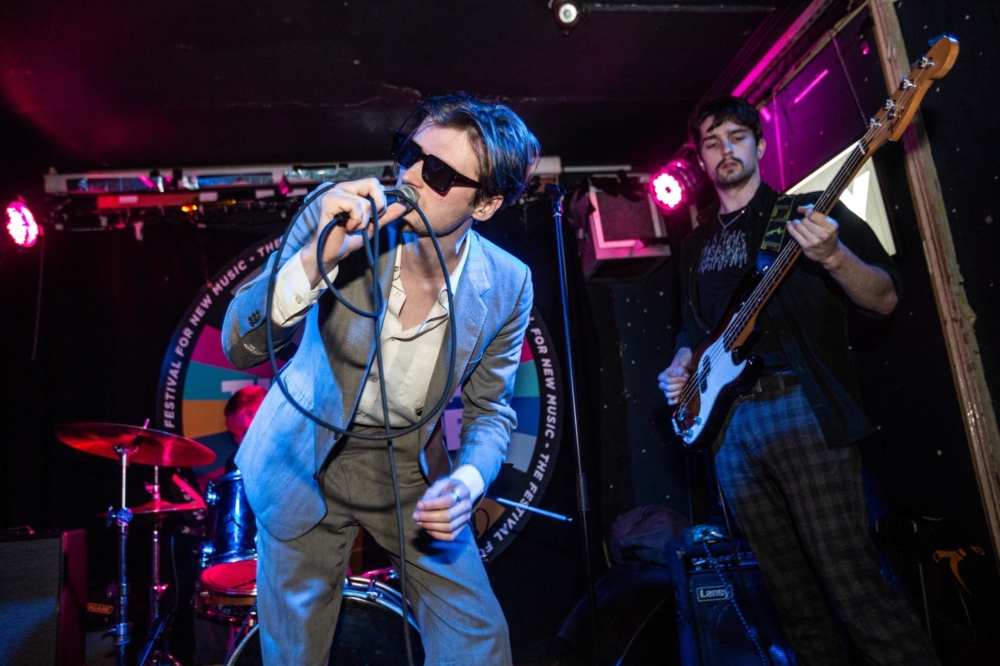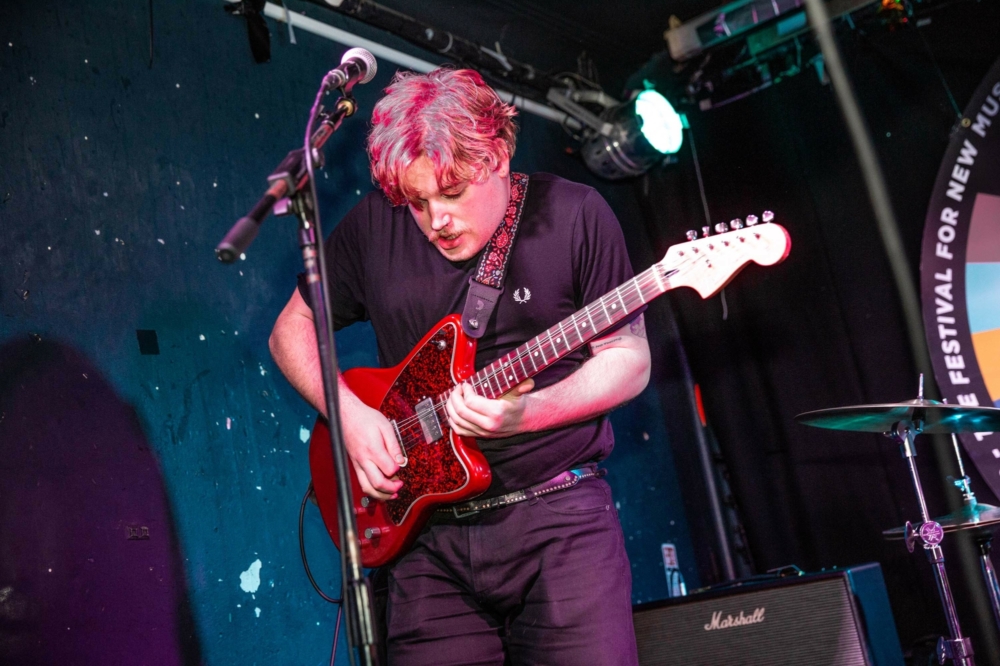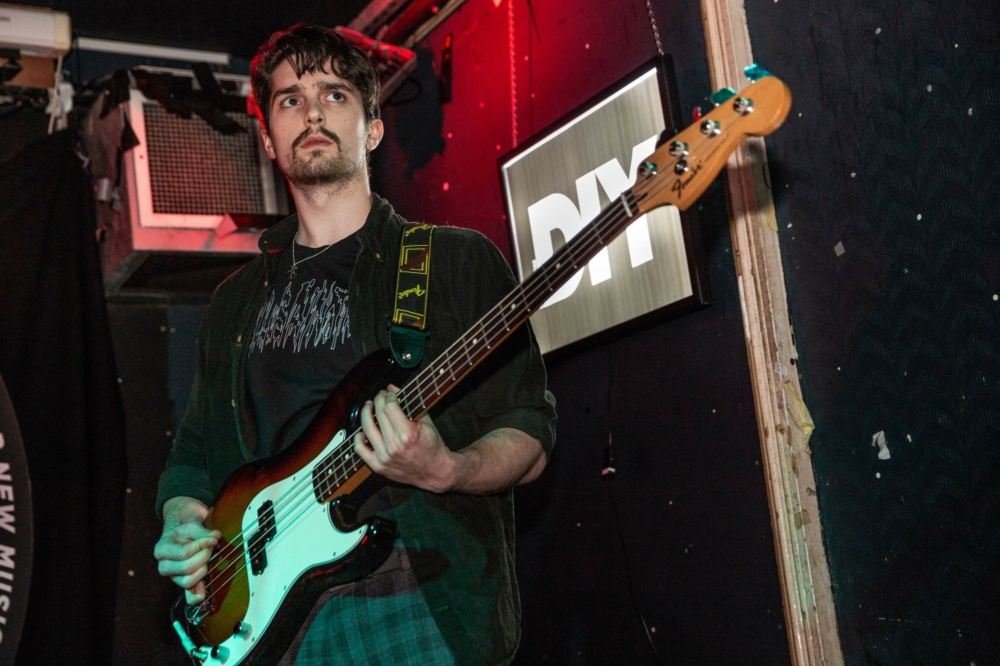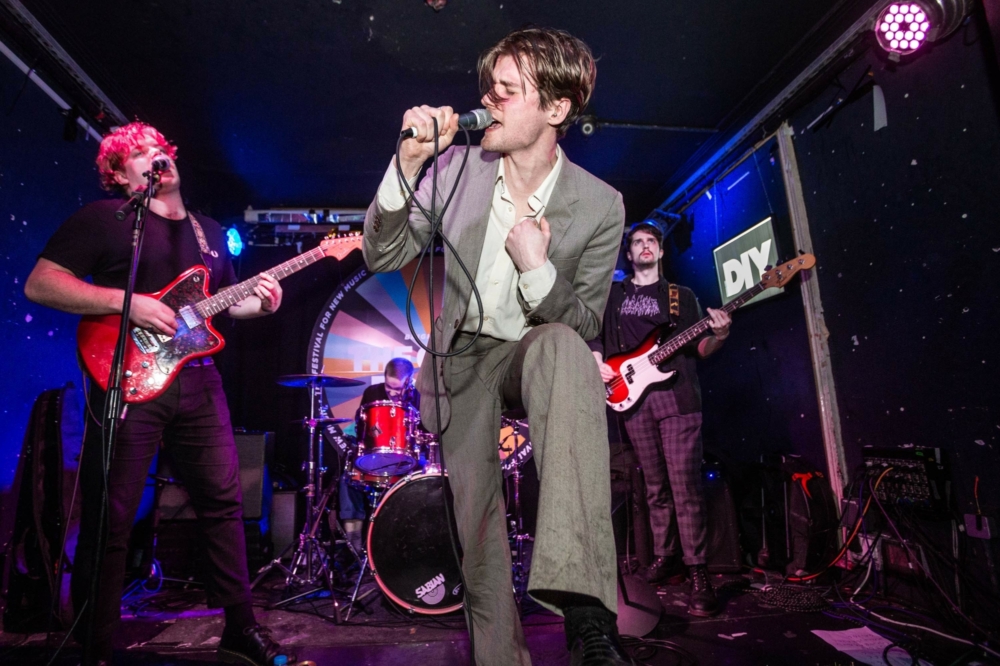 Get your copy of the latest issue