Interview
The Better and Better Land: Fontaines DC
Since the release of 'Dogrel', Fontaines DC have been on an unstoppable upwards trajectory. As they prepare to close out 2019 with a sold-out tour, we check in with the breakthrough band of the year.
Carlos O'Connell is reflecting on September's Mercury Prize. Fontaines DC were relatively unfancied by the bookies, clocking in odds of 7/1 on the day of the announcement, and yet there was still a sense of unfulfillment when Dave's 'Psychodrama' beat the Irish outfit's debut 'Dogrel' to the trophy. "We didn't think it was a big deal when the nomination came in, but it felt like a big deal by the time the ceremony came around," the guitarist reflects. "It was definitely a bit of a School of Rock moment. All this build-up, you play this huge battle of the bands, and then somebody else wins. It was like there wasn't enough of a release of adrenaline. It left me feeling like I didn't quite know what to do with myself for a few days."
Minutes earlier, Carlos had been talking about how awards don't mean a great deal to either himself or his four bandmates. Yet if he sounds confused on the topic, you can forgive him for it; 2019 has been such a whirlwind year for Fontaines that it'd be more surprising if they had figured out what they thought of it all yet.
We've caught the guitarist in Los Angeles, on the eve of the first recording session for 'Dogrel''s follow-up. And despite the fact that they've just taken a well-deserved holiday in Mexico ("We spread out, tried to spend some time alone, and ended up bumping into each other anyway"), the band are apparently no closer to having their runaway success sink in. "It's taken a little bit of time for us to get a handle on," Carlos continues. "I feel like I'm just now starting to appreciate how great the European tour we did in January was. It was just the five of us in a splitter van, no crew whatsoever, driving across the continent in the middle of winter. Everything was a bit of a disaster, but we learned to accept that and enjoy it. I look back on that now, and there's no stress in my memory - just really special times with my best friends."
That run of shows kicked off a breakneck year that's seen the Dublin punks meet with success at every turn. Preceding the Mercury nod were across-the-board rave reviews for their debut - an incendiary offering that married, with uncommon poise, an uncompromising post-punk aesthetic with a thoughtful, articulate thematic approach. Next month's tour of the UK and Ireland, which takes in Kentish Town's 2,300-capacity Forum and two huge hometown shows at Vicar Street, is long since sold out. There might be no greater signifier of how thick and fast the highs have come, meanwhile, than the fact that not only have they packed out the Forum on their first album, they've already sold out their first headline appearance at Brixton Academy next February.
"Everything seems to be a step ahead of us, and we're chasing behind it," nods the guitarist. "The whole thing has been hard to process. We put the November tour on sale at the start of the year, and we were all shitting a brick about it. We felt it was a very bold move to be aiming for rooms of that size - we were asking ourselves, "Is this stupid? Is this way too big?" And now, we've already got Brixton to look forward to, which is intense."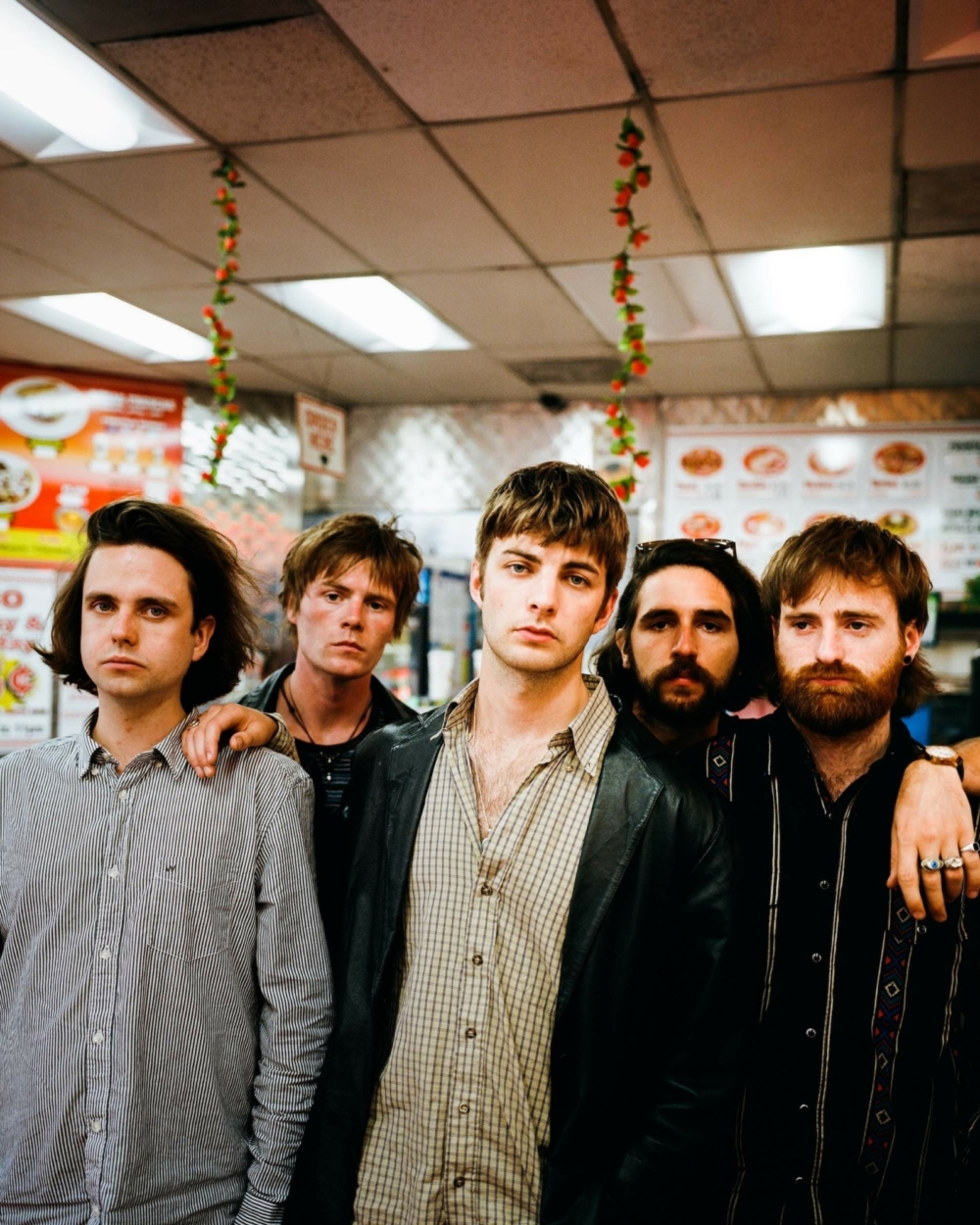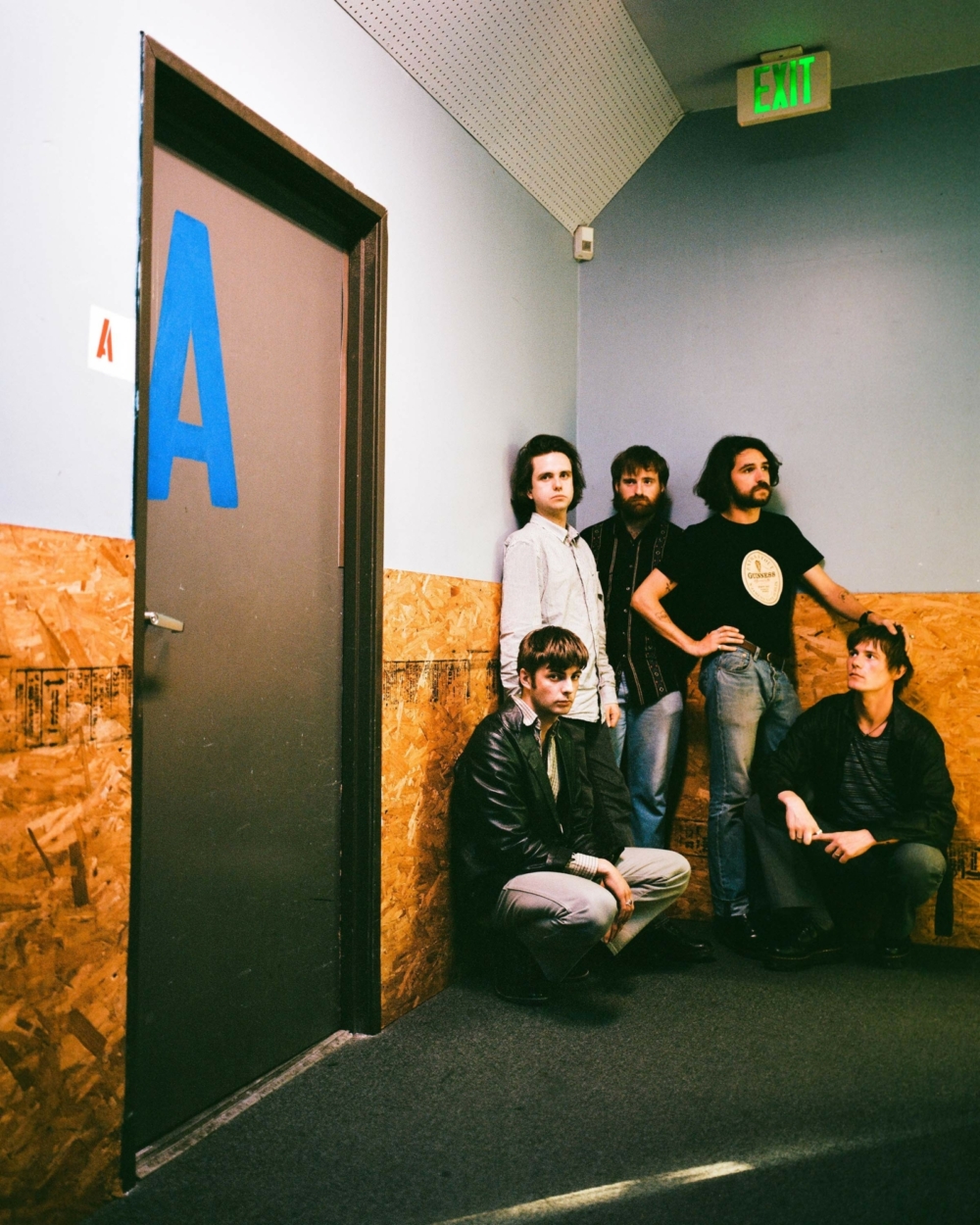 "We ended up in a reality that we never really imagined we could achieve."
— Carlos O'Connell
It's maybe the measure of the band that, despite achieving commercial success and ubiquitous critical praise, it's the hard graft that really gives them pleasure. "We were working our balls off around the time that the album came out. It was two gigs a day, running around doing instores, just doing anything and everything to promote it and everything being a little bit overwhelming," says Carlos. "At the end of that week, when it had gone top ten in the UK and top five in Ireland, we'd sort of ended up in a reality that we never really imagined we could achieve. Getting there was really difficult, but the reward is that you feel a little bit of validation for the music, when you realise how many people want to hear it."
Part of the reason for 'Dogrel''s appeal - at least in the eyes of the commentators - is that it seems to speak to the times we're living in; working class rage, the decline of community, and small-town frustration were all themes that observers were quick to pick up on. Yet Carlos still isn't sure how accurate a portrayal that is. "Whilst we were making it, I always thought of the album as being less political and more personal," he suggests. "I think that it talks about feelings that are maybe suppressed by the world we live in - of stunted ambitions, and of feeling stuck in a certain place. I don't think those are exclusive to Ireland or the UK, because we've been to Russia and America and had crowds singing those words back at us. No matter what the political context, in the capitalist world, there'll always be a part of society that can identify with that. That's why bands like IDLES are doing well wherever they go, too."
As for Fontaines, a quickfire follow-up record is slated for 2020; written almost entirely between festival slots over the past summer, the as-yet-unnamed album will be in the can by the time they leave LA for Europe, and promises to showcase a different side of the band. "Part of the reason for wanting to make it out here was because it was so inspired by The Beach Boys. We liked the idea of doing it close to the sea," he hints.
With 'Dogrel' so imbued with a sense of dismay at Dublin's limitations, its successor was always going to have a very different feel. "When you're always moving, when you're never in the same place or time zone for very long, you find that the mindset becomes more introspective," offers O'Connell of their changing outlook. "You go through a lot of feelings, and on the album that means you go through a lot of different sounds. [But] at the end of the day, if we wrote it, then it's a Fontaines DC song. There's no classification."
Still, with some of the new cuts shaping up as "a lot more intimate", O'Connell's mind is already wandering as to where there might be left to go after Brixton. "I mean, can you imagine seeing Sex Pistols in an arena? It just wouldn't work," he laughs. "We want things to get bigger all the time, but you need to think about what suits the music as well. We've got songs that would play great to 10,000 people, and others that would get lost in that environment. For now, the venues getting bigger means the shows become louder. That suits us down to the ground."
'Dogrel' is out now via Partisan.