EP Review
Ruthie - Universal Heartbreak Now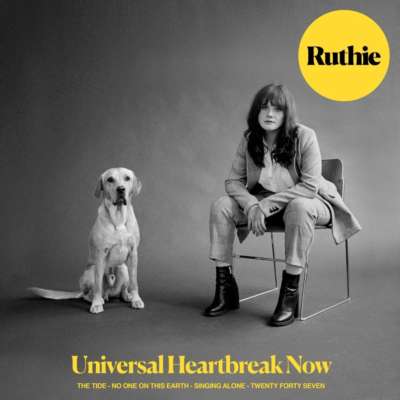 Something of an ode to being alone.
Label: East City Rockers
Released: 22nd November 2019
Sometimes, when you really want to embrace and confront the sadness, you need to do it alone. For Naomi Baguley, that means going solo for a bit after a great run in Leeds punk band Bruising. Ruthie is her space to breathe, working together with Bruising bandmate Ben Lewis to put her voice front and centre.
'Universal Heartbreak Now' is something of an ode to being alone, accepting that it's OK to truly do it yourself sometimes. Throughout the course of these 4 tracks, tinged with country grace, '60s melodies and a splash of classic pop, Ruthie navigates this gulf with a deft songwriter's skill, evoking the likes of Carole King and even Patsy Cline. She builds pictures of how the small moments can have the biggest impacts.
The final track on the EP, and far and away stand out, 'Twenty Forty Seven' sees Ruthie trying to understand just why a break-up doesn't feel as bad as she expected. After seeing her old flame in a supermarket, the memories come flooding back like a tidal wave, but they're nostalgic ones rather than painful ones.
It's in stark contrast to opener 'The Tide', which, despite feeling quite bouncy and playful in its shimmering guitars, is about feeling truly truly dreadful. "Like the tide / Going out / I'm losing everything now / It swallowed me in and spat me back out / I'm losing everything now," she sings.
But, when compared with 'Twenty Forty Seven', this is the start of a journey. A chance to start anew now you've lost everything. There's nothing wrong with being alone, and 'Universal Heartbreak Now' shows that. But in reality, we're never truly alone. There's always someone that has our back. Even as part of Ruthie, Naomi has Ben. A short and sharp EP, this is a realisation that, whatever we're going through and however badly we're spat out the other side, we're always able to pick ourselves back up somehow.