Neu
The Neu Bulletin (Frances Quinlan, NOISY, Jerskin Fendrix and more!)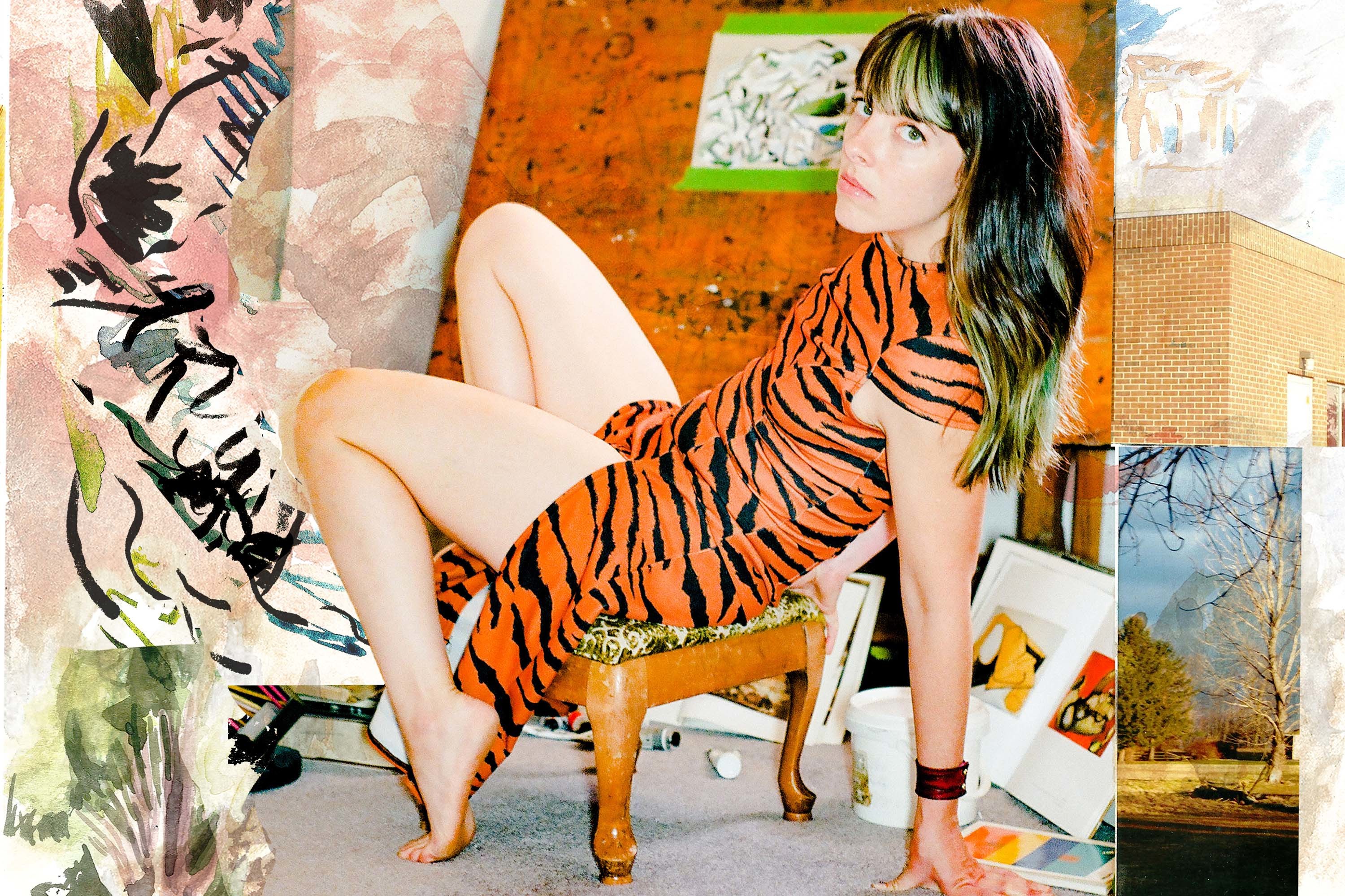 DIY's essential, weekly guide to the best new music.
Neu Bulletins are DIY's guide to the best new music. They contain every new track by an exciting, emerging artist that's been played at full volume in the office over the past seven days, whether that's a small handful or a gazillion gems. Just depends how good the week's been. Or, you know, the past couple if you've been busy organising your Class of 2020 and have been a little pre-occupied (so soz).
We've also got a handy Spotify playlist where you can find all the tracks featured in Neu, so you can listen to all our hot tips in one place: head this way!
Frances Quinlan - Now That I'm Back
Frances Quinlan, front woman of Philadelphia's Hop Along, announced her debut solo album 'Likewise' last month and is now sharing the latest taste of what's to come with Certified Bop 'Now That I'm Back'. "I find it mystifying that my idea of love has aged and changed right alongside me," she says of the song. "I'd always thought of love as something one is given, I didn't think much about my own capacity for love, for generosity. That's too bad, but now I understand a little better, I hope. At this point I think love is always there, it exists in the margins, one needs only to access it (though this occasionally requires some struggle and at times some pain). Compromise is often required for the survival of most relationships. I was thinking about my struggles with compromise for the sake of understanding someone outside myself. It's a long road, I think this song just portrays the start of it. Love is always around, even as great chunks of time drift from us and we inevitably find ourselves altered and wondering how we got to this place. I frighten myself with thoughts of love disappearing from my life, or of my hardening as a person. I've had some odd chapters over the last few years. I think this song came out of one of them."
New Island Record signees NOISY dropped their debut earlier this month, and talk about hitting it out of the park on your first try. Sharing 'So What', the Worthing-based trio blend elements of rap and punk to create a mosh pit ready number that mesmerises with electronic licks and drum and bass-esque elements. Giving something for everyone, lead singer Cody says: "Kids our age have a lot of feelings, of going mental and not knowing what's going on and just thinking 'fuck it', you need to let go".
Jerskin Fendrix - Black Hair
Having previously played and collaborated with the likes of black midi and Black Country, New Road, Jerskin Fendrix is now back with his latest solo endeavour 'Black Hair'. A dark and delightful slice of experimental pop, there's twists and turns within the song that instantly hook you in, as Jerskin's drooling vocals keep you hypnotised. "I wrote Black Hair just after finishing UBU at the V&A, and I had this slow and long and dark pacing very deep in my muscle memory," he explains. "Hair is such a good idea for a ghost, the song is playing with that idea. I really wanted a way of playing with ghosts in a song, and being eaten by hair worked well. By the end the hair eats the song too. The hair is also kind of a symbol of regret." And who doesn't want to wake up in the morning feeling like Constance Wu, eh?
Described as "feral garage-punk from the North Yorkshire Moors", five-piece Avalanche Party have shared brand new track 'Howl', the latest taste of their forthcoming debut album '24 Carat Diamond Trephine'. Full of swaggering rock'n'roll elements, with a bit of glam pop thrown in, there's a theatrical anthemic-like nature to the track, which was accompanied by a suitably lols video. "The video is taken straight from Avalanche Party's live tv performance on Buzz back in 1973, where their smart suits, trim hairstyles and dope beats helped them stand out from Sweet, Slade and Mud, propelling them to the forefront of UK popular culture." They explain. "Filmed by the great James Tigerman Campbell and featuring a celebrity guest appearance from Jimmy 'when are you going away' Mac."
Mystic Peach - The Eye and The Twitch
Southampton three-piece Mystic Peach have just revealed their haunting new number 'The Eye and The Twitch', and if you weren't already paying attention to them you should be. Mixing influences from psychedelia, 90s grunge, and garage rock, it's both explosive and infectious, with the guys describing it as "about lack of sleep, confusing fantasy and hallucinations for reality and the mood swings that come with it."
Making the kind of music that soundtracks all the great falling-in-love scenes, mimi bay's latest gorgeous single 'daydream' is a delicate heartstring pulling number from the Swedish soon-to-be star. Instantly goosebump inducing, her bedroom-pop style is completely mesmerising, and will probably make you fall in love with her too tbh.