Jäger Curtain Call
Heavy Lungs play a raucous hometown show for Jäger Curtain Call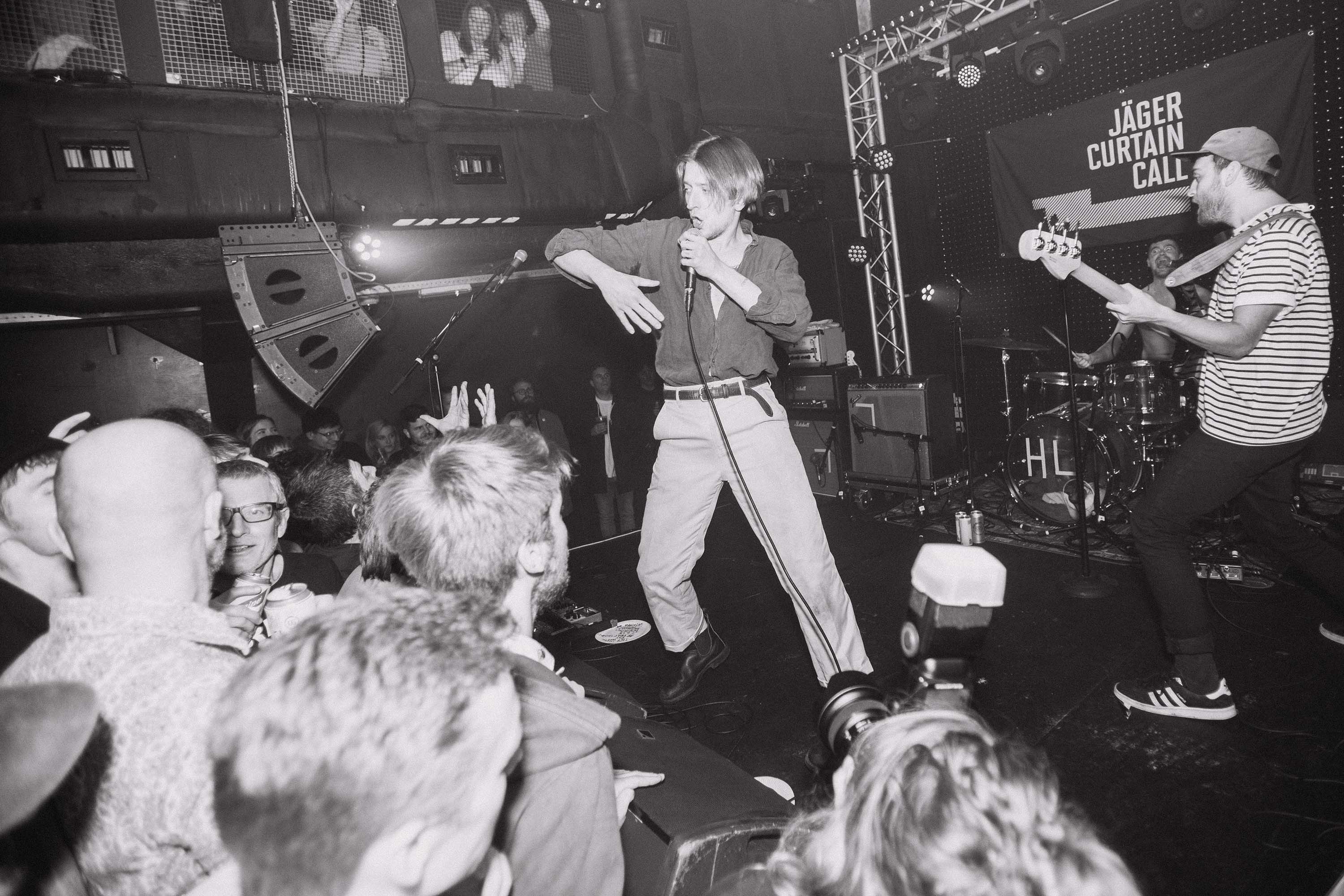 The Bristol punks set sail for greatness at Bristol's Thekla.
It may be a cold AF Saturday evening, but Bristol's iconic Thekla is filled to the rafters. What better way to shake off the freezing breeze than with a sweaty punk show?
The last of this year's DIY x Jäger Curtain Call shows - following previous nights with Zuzu at Liverpool's Phase One and Lady Bird at Moth Club - there were some big shoes to fill, and the sold-out crowd didn't disappoint.

With Milo's Planes taking to the stage first, the Bristol newcomers bring a huge crash of punk noise to the packed room, impressingly weaving smashing riffs with winding melodies. Self-described as "angry music by four friendly boys,", it's a pretty apt summary as the quartet are all smiles before suddenly descending into their screaming punk.

Though still pretty new to the game and with a few finer details of their set maybe yet to iron out, the four-piece comprised of Joe Sherrin, Harry Sherrin, Charlie Horne and Sam Green give the set their all and have the crowd thrashing around with them.
An exciting glimpse at what their future may hold, it's the perfect warmup and foreshadowing of the chaos of the night as yet to unfold.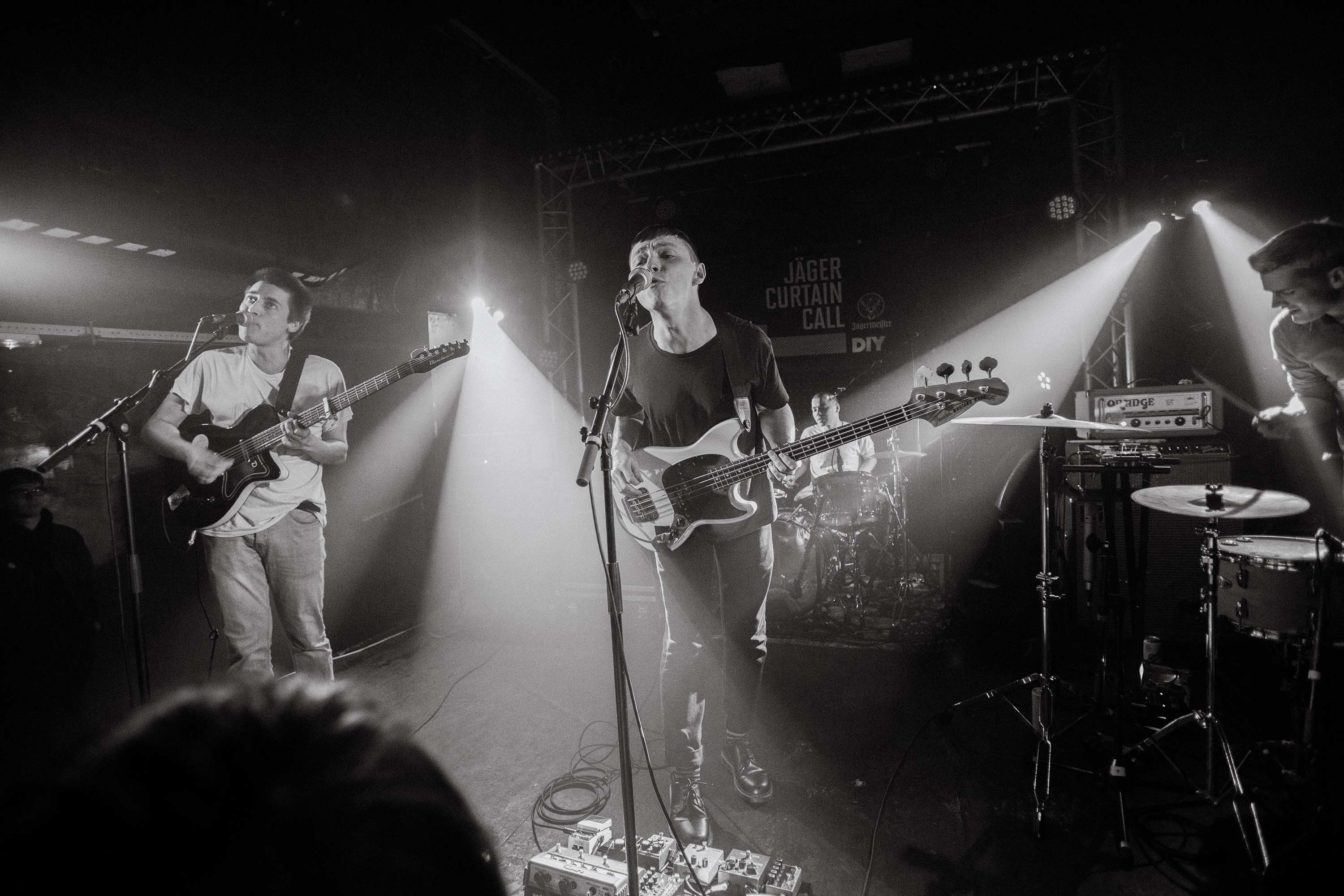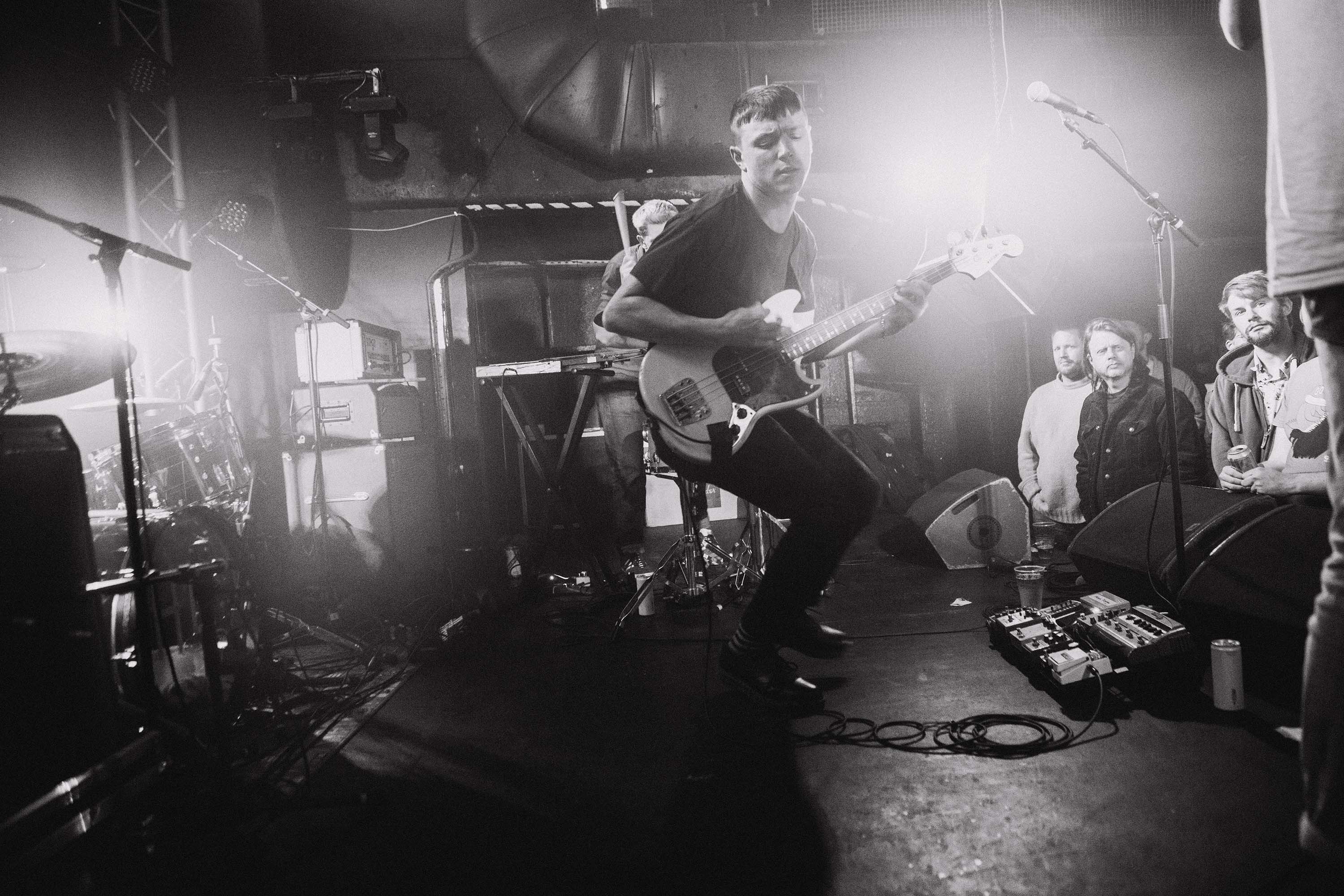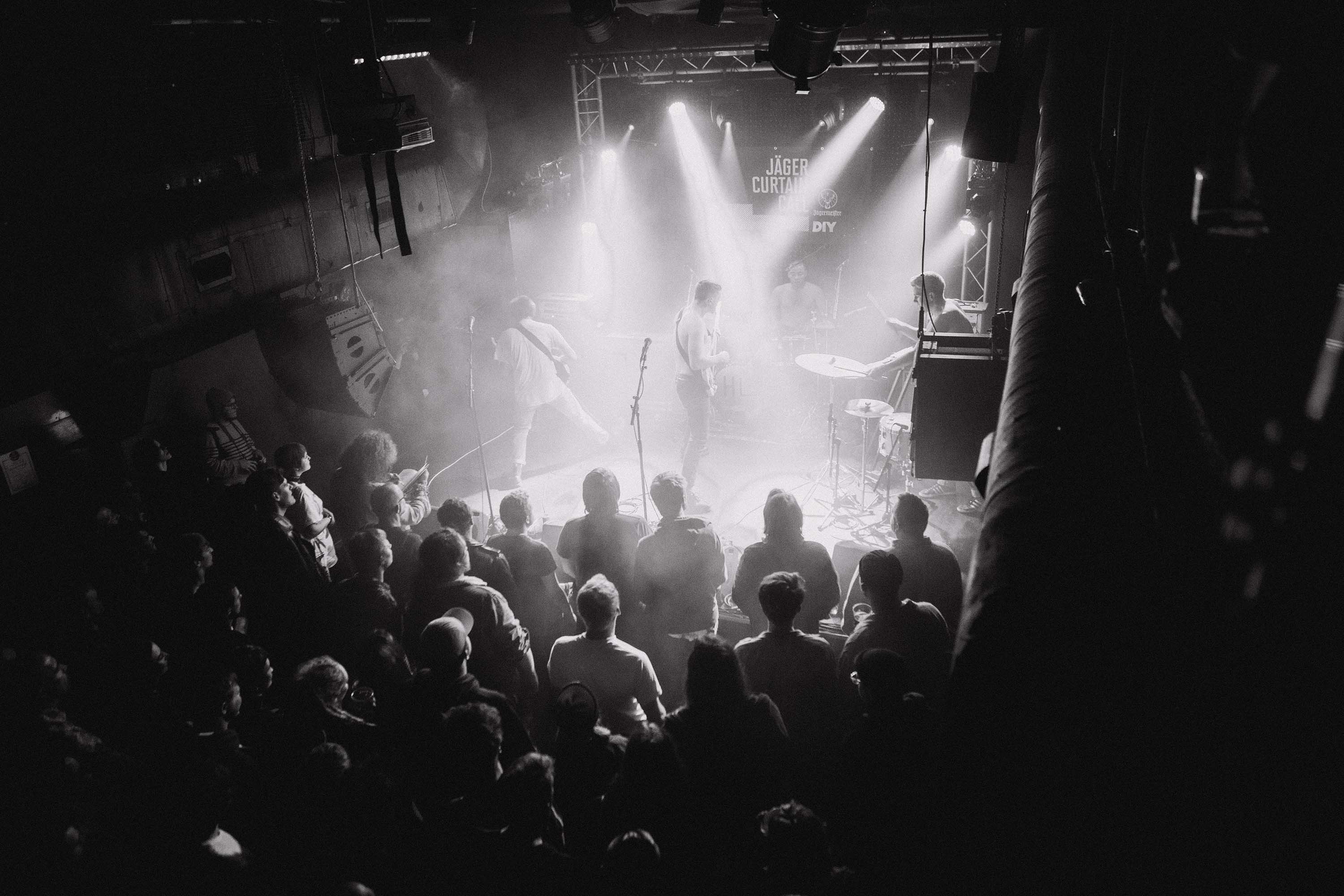 With a gaggle of IDLES-t shirt wearing spectators boarding the ship, the audience are chomping at the bit to see latest hometown heroes Heavy Lungs step up on stage. Obviously well-known for their friendship with the group (and with literally every second person wearing some form of the aforementioned merch), it's hard not to think that their bond with their famous pals may over shine the young band's undeniable talent. But Heavy Lungs are about to prove they should never be written off as just someone's mates.
Their last show of a European tour, the four-piece are clearly in the mood for celebrating, and pretty much rip off the roof with a tidal wave of noise as soon as they hop on stage. With Danny Nedelko leading proceedings from the front with the kind of snake hips that would make Alex Turner jealous, the group hold nothing back, with mosh pits swirling in front of them from the very get go.

Bangers from recently-released EP 'Measure' go down a storm, with 'Self Worth' acting as an undeniable standout, as George Garratt pummels the drums at the back. Keeping the energy at an all-time high, by the time 'Unfaithful One' from February's 'Straight to CD' EP rocks around, pretty much everyone is crowd surfing with Danny joining in because why the fuck not.

It's a triumphant homecoming, and anyone who came down to check out "that band with the lead singer from that IDLES song" will now firmly know that Heavy Lungs mean business - even if the presence of legendary Big Jeff hadn't already twigged them on that they're about to see something special.

Still only the beginning, if this show is anything to go by, the good ship Heavy Lungs is definitely on course for greatness.