Watch
Foals share thought-provoking animated 'Like Lightning' visuals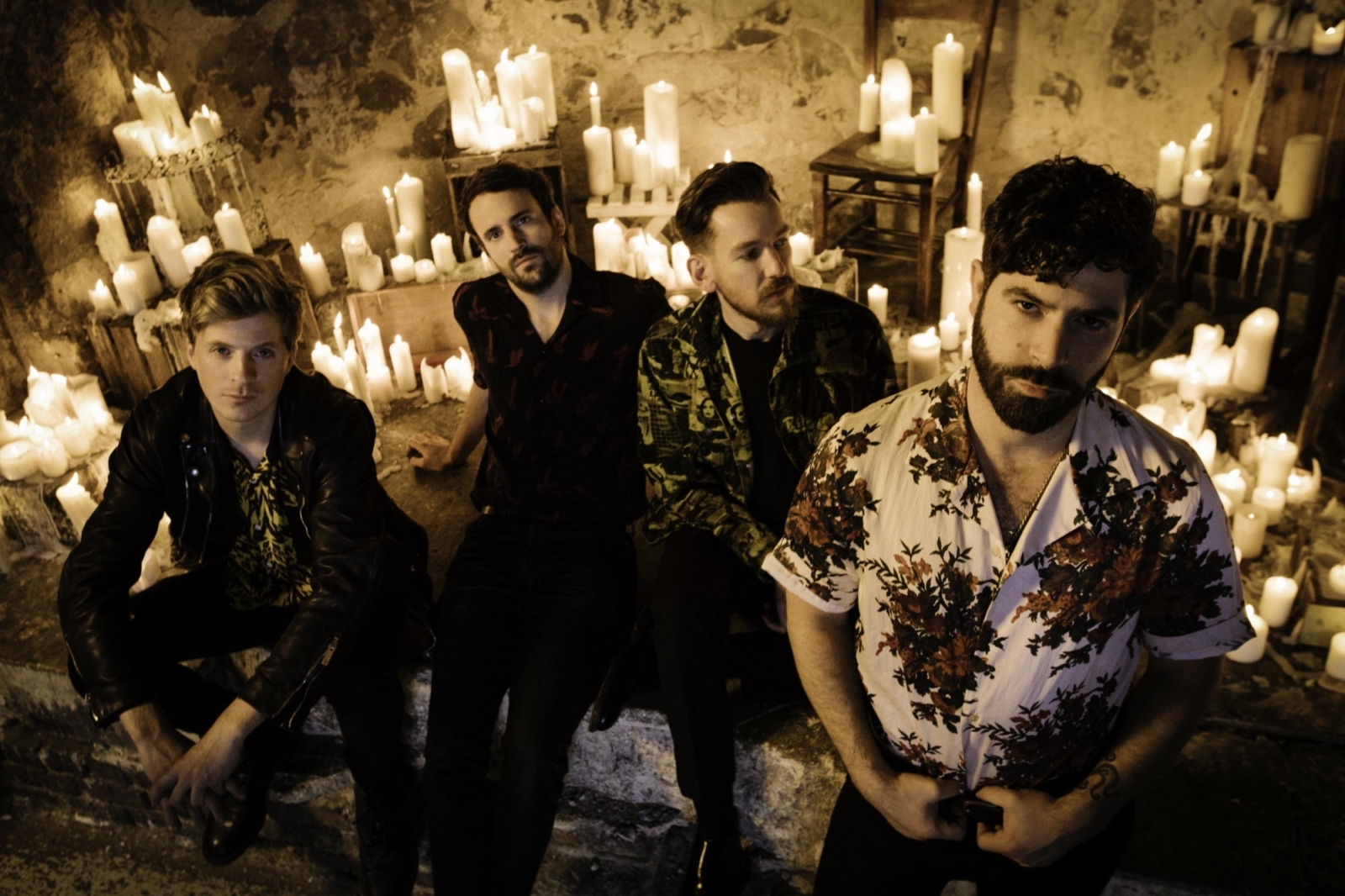 The new video is written and directed by French animator Virginie Kypriotis.
We can all agree that the world is going to shit atm, and it's just this that is being addressed in Foals' brand new video.
Taken from 'Everything Not Saved Will Be Lost - Part 2', 'Like Lightning' follows central character George who is tired with watching the unrelenting laziness of the people around him letting the world fall into a worse and worse position and decides to incite a movement.
"After being angered by the world's greed, malice and ignorance regarding environmental issues, the story's hero simply decides to run away," says the video's animator and director Virginie Kypriotis. "The action makes him a kind of contemporary messiah who people turn to as they begin to change their ways.
Although the film is about the environment, we wanted to create a new kind of message about it. Rather than just being pessimistic or even too sentimental, the idea was to use our anger to create something funny and hopeful to celebrate the people who are actually doing something about it."
Watch it now below:
See Foals live at the following dates:
FEBRUARY
02 – Singapore, Garden Beats (FESTIVAL HEADLINERS)
MARCH
03 – Japan, Nagoya, Club Quattro
04 – Japan, Osaka, Big Cat
05 – Japan, Tokyo, Studio Coast
07 – 08 – Philippines, Alabang, Wanderland Music & Arts Festival (HEADLINERS)
APRIL
13 – 18 – Austria, Mayrhofen, Snowbombing (FESTIVAL HEADLINERS)
14 – The Netherlands, Amsterdam, AFAS Live
16 – Switzerland, Zurich, Halle 622
24 – Germany, Cologne, c/o pop Festival
25 – Germany, Berlin, Verti Music Hall
27 – France, Paris, Zenith
29 – UK, Edinburgh, Usher Hall
30 – UK, Edinburgh, Usher Hall (EXTRA DATE)
MAY
02 – UK, London, Olympia
03 – UK, London, Olympia (EXTRA DATE)
04 – UK, London, Olympia (EXTRA DATE)
06 – UK, Blackpool, Empress Ballroom
07 – UK, Blackpool, Empress Ballroom (EXTRA DATE)
09 – UK, Birmingham, Arena
18 – USA, Phoenix, The Van Buren
19 – USA, San Diego, Soma
20 – USA, Los Angeles, Greek Theatre
24 – Canada, Vancouver, PNE Forum
26 – USA, Salt Lake City, The Union Event Center
27 – USA, Denver, Mission Ballroom
29 – USA, Dallas, South Side Ballroom
30 – USA, Houston, Lawn at White Oak Music Hall
JUNE
01 – USA, Atlanta, Coca-Cola Roxy
02 – USA, Raleigh, Red Hat Amphitheater
03 – USA, Washington DC, The Anthem
06 – USA, Boston, Rockland Trust Band Pavilion
07 – Canada, Montreal, Mtelus
09 – USA, Detroit, The Fillmore
10 – USA, Chicago, Aragon Ballroom
JULY
08 – 11 – Spain, Mad Cool Festival
10 – UK, Cardiff, Castle