Jäger Curtain Call
Watch Heavy Lungs perform 'Self Worth' live at their hometown Bristol show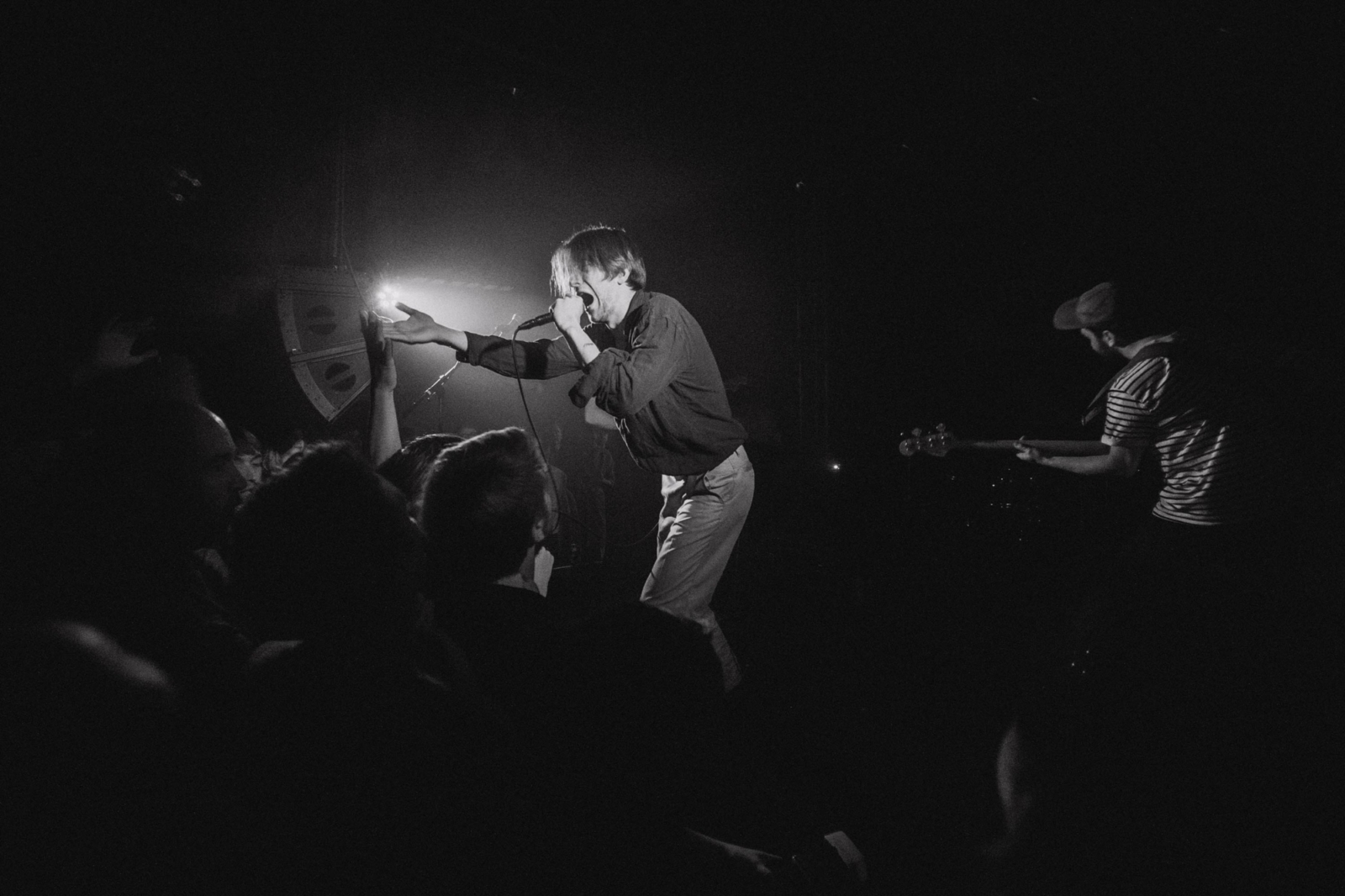 Photo: Tom Ham
The clip was filmed during their recent Jäger Curtain Call show at Bristol's Thekla.
Returning to their hometown for a raucous Jäger Curtain Call show last week, Bristol legends Heavy Lungs absolutely blew the roof off of the iconic Thekla venue, and we were there to get the video footage to prove it!
Recorded as part of Jäger Curtain Call, we grabbed the shots of a suitably raucous performance of 'Self Worth', from their recently released 'Measure' EP, and it's the perfect glimpse into their triumphant return to Bristol after a fab European tour.
Having previously met up with them when they were recording the track at Invada Studios, a process Danny called "searching for Tone Henge", it's safe to say that the track epically goes off live. As if we had any doubt that it would.
A great sign off for our Jäger Curtain Call shows this year - which also included lovely Zuzu up in Liverpool and a suitably chaotic Moth Club show with Lady Bird - check out the Heavy Lungs clip below. We've been saving the best 'til last…