Live Review
BROCKHAMPTON, Hulu Theater at Madison Square Garden, New York
By the time the last song rolls around, one can tell there's nothing left because each member has given their all. 
The Woodlands in Texas is a far cry from Madison Square Garden in New York City. The suburban Texas town birthed Kevin Abstract, Joba, Matt Champion, and Merlyn Wood as a collective, who then went on to form hip hop boyband BROCKHAMPTON with rapper Dom McLennon, Irish crooner Bearface, producer Romil Hemnani, and a slew of other young creatives. After a meteoric rise, the young group faced an unreal hurdle that nearly saw them fall apart after they kicked out founding member Ameer Vaan following sexual assault allegations.
But while controversy can topple even the biggest artists, BROCKHAMPTON used that pain and resurrected with some of their deepest, most resilient work, including the stellar 'GINGER'. That work comes to life this Friday night in New York City.
Kevin Abstract arrives onto a somber stage with a single spotlight shining on him as he sings the opening verse of 'ST. PERCY'. Matt, Dom, Bearface, and Merlyn follow to deliver their verses, and finally Joba appears to round out the orange-suited troupe. After 'IF YOU PRAY RIGHT', the group plays the lighter 'ZIPPER' from 2017's 'Saturation III'. During this trio of songs, the entire floor feels as if it's about to fall through. Bangers 'GOLD,' 'GUMMY', 'J'OUVERT', and 'BOOGIE', arguably the collective's greatest hits, incite a dizzying amount of circle pits. When the beat drops for 'BOOGIE' and during Joba's angsty 'J'OUVERT' verse ("Fuck what you think, and fuck what you heard / I feel betrayed, you can keep the praise / and all of the fuck shit need to get away"), the crowd screams along to every second, electrifying the entire room with endless energy.

There are also some beautifully somber moments, like the verse from 'BIG BOY' where Joba laments "Lost cause and a lost child / lost my way tryna change for the wrong crowd / I'm weak and I'll say it proud / built me up, pull me down / let's air it out". A backdrop ceiling adorned with three massive crosses hangs above the band and perfectly marries the spiritual undertones of the show and the group's tracks like 'IF YOU PRAY RIGHT' and 'I BEEN BORN AGAIN' from 'GINGER'.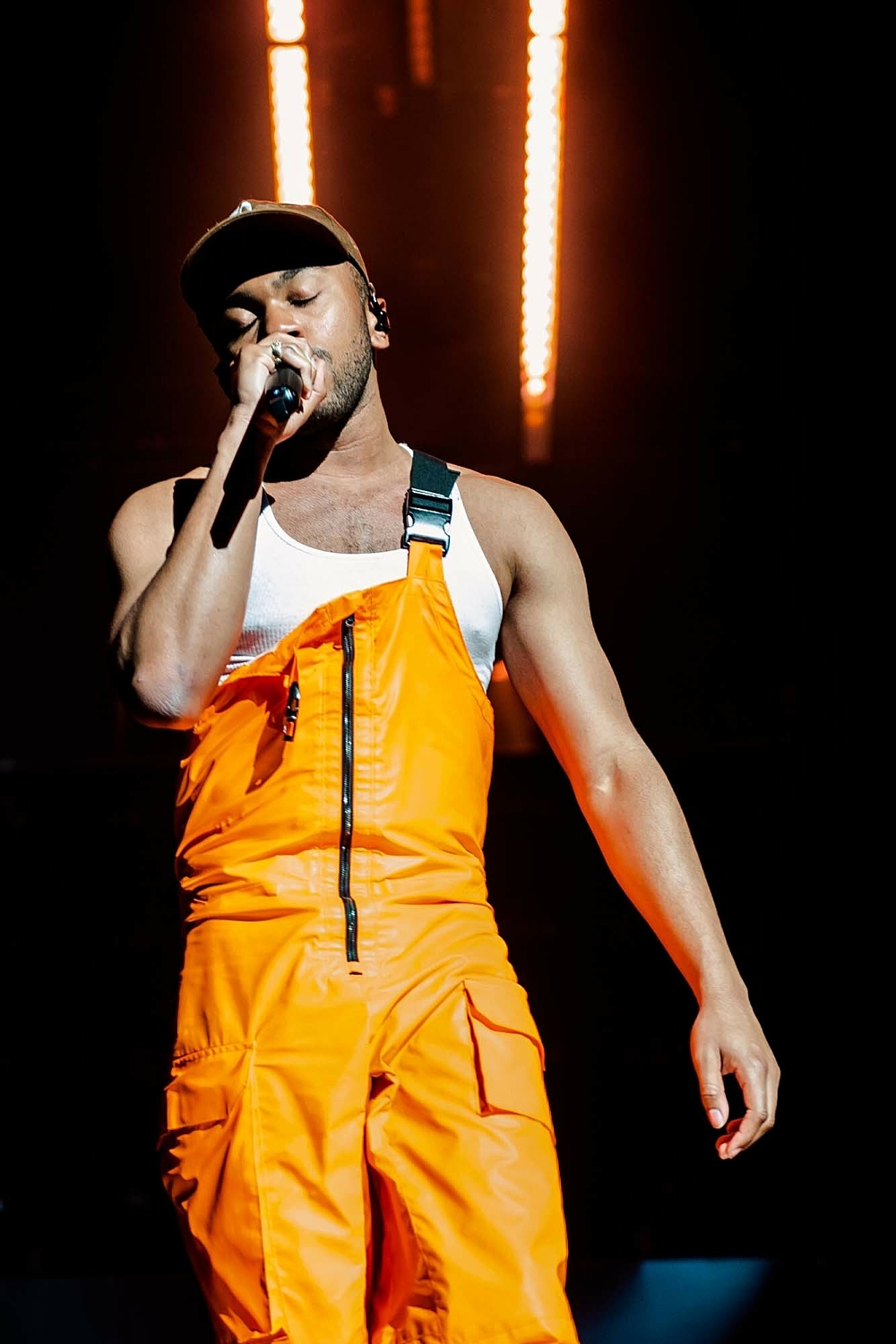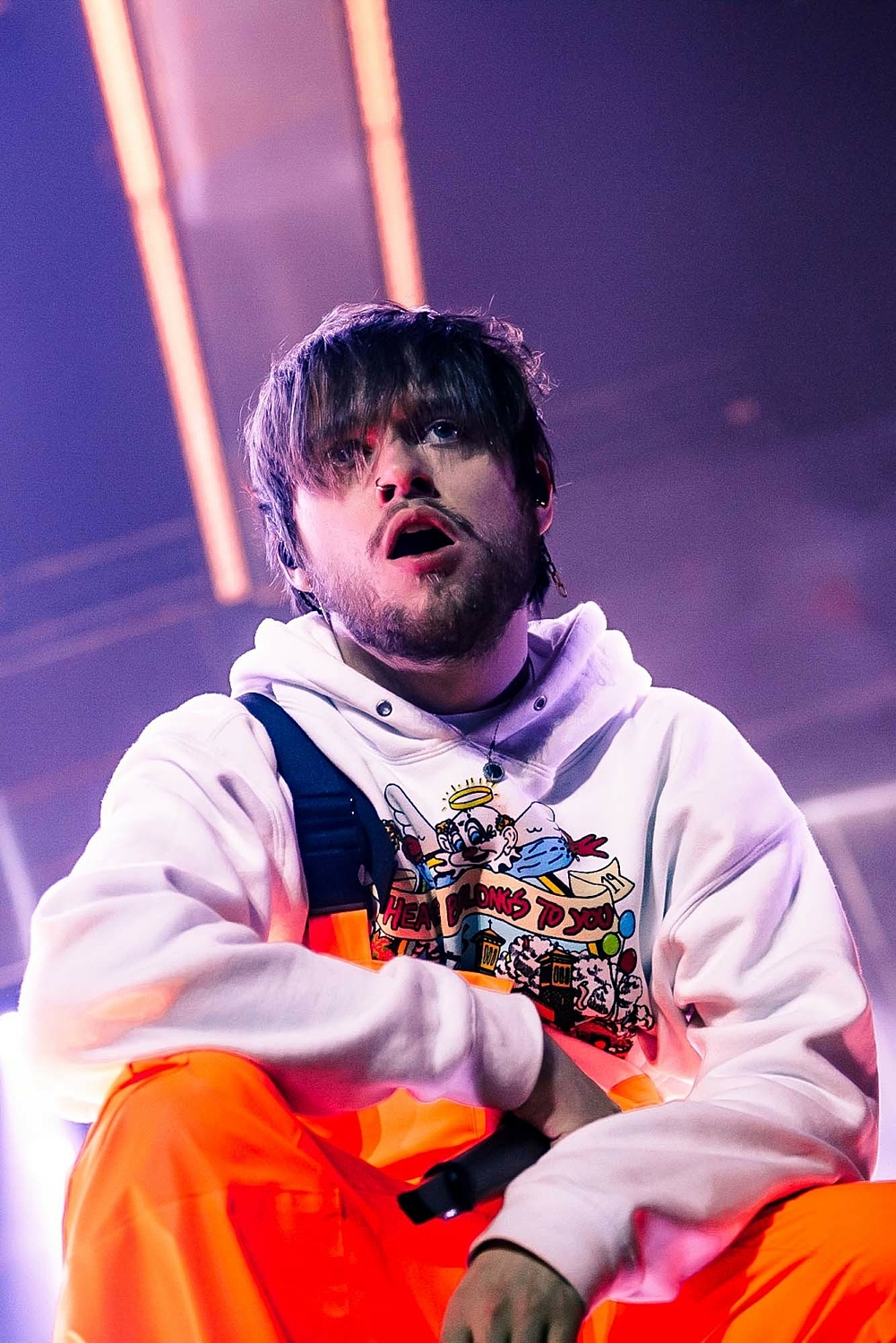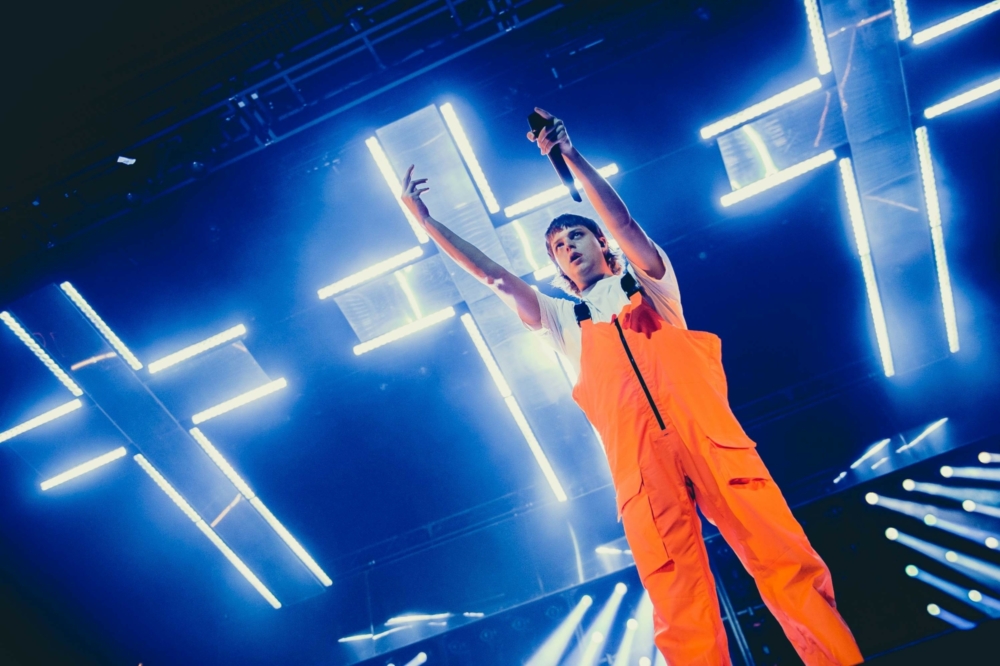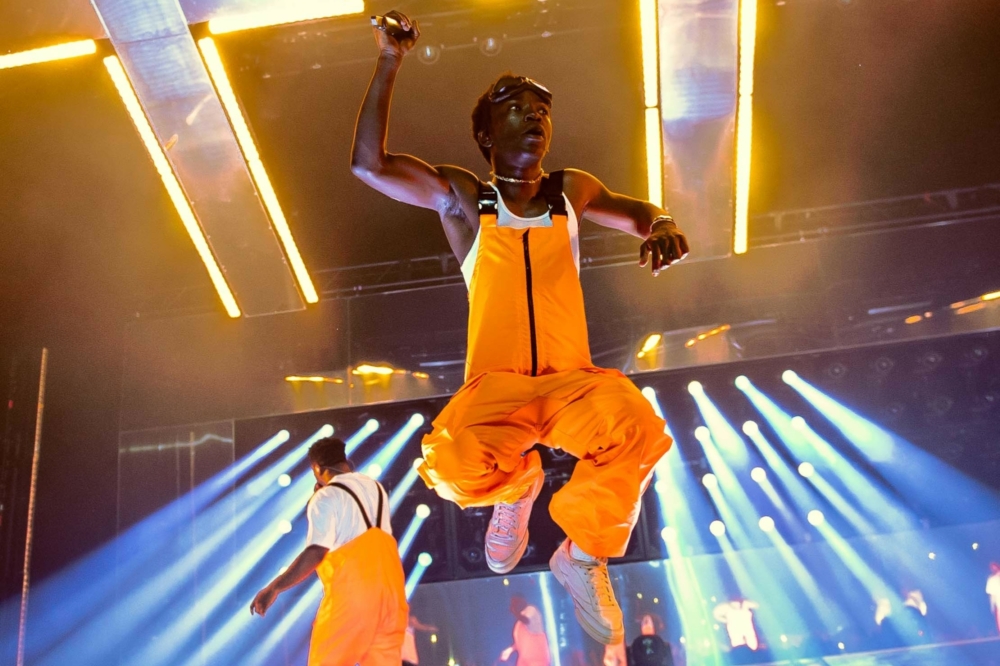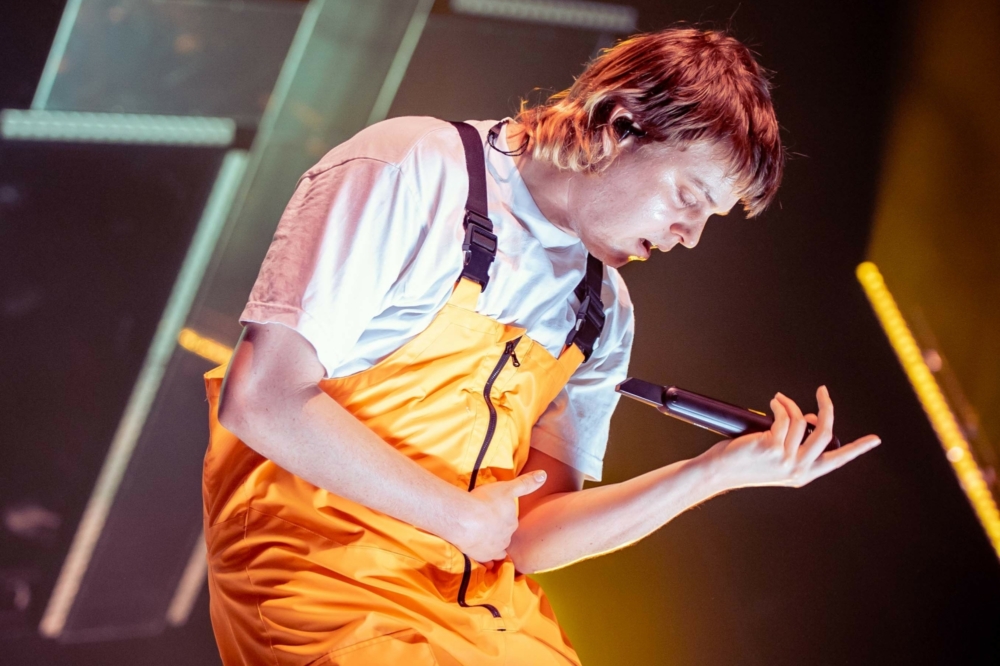 Every classically hip hop track is met with an emotionally-charged counterpart. The elements of the show that make BROCKHAMPTON's songs into performances are the members' distinctly charismatic deliveries of each of their respective verses. The goggle-clad Merlyn sprinting sporadically around stage, Bearface kneeling with his head in his hands during emotional numbers, Dom and Matt hyping the crowd, Joba singing Justin Timberlake-esque falsettos, and Kevin leading them all.

'NO HALO' caps the groups first of two sold out nights here, but just as Kevin Abstract starts thanking everyone for showing up, the crowd unrelentingly shouts for an encore. "You wanna hear 'Sweet'? OK, let's do it," Kevin happily gives in. As the beginning drum beats from the song fill the room, everyone starts bobbing their heads and jumping to the funky 'Sweet' throwback from 'Saturation II'. In Merlyn's verse, he raps, "Everywhere I go is the Woodlands," which seems to juxtapose the exact moment in which he raps. Looking out to an endless sea of fans (including Paul Rudd and Chris Rock, no less) in NYC may not even have seemed possible to the Texas boys who wrote that song long ago in their downtown LA 'BROCKHAMPTON Factory'.

A self-labeled boyband of unorthodox proportions, BROCKHAMPTON have been delivering solid live performances since the band first played in NYC to 300 in the stuffy Highline Ballroom three years ago. Then and now, by the time the last song rolls around, one can tell there's nothing left because each member has given their all.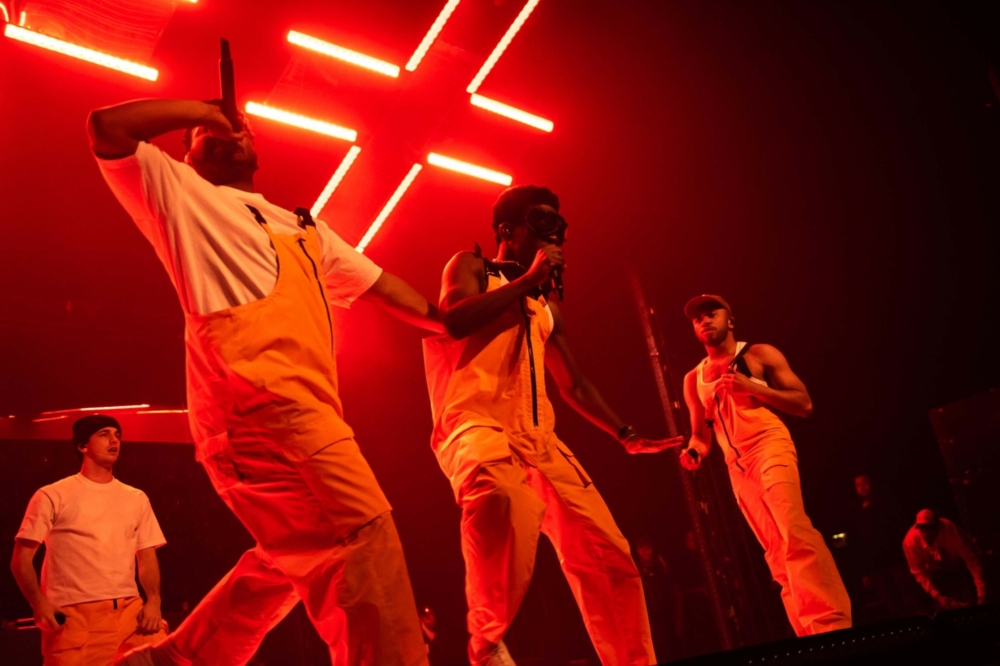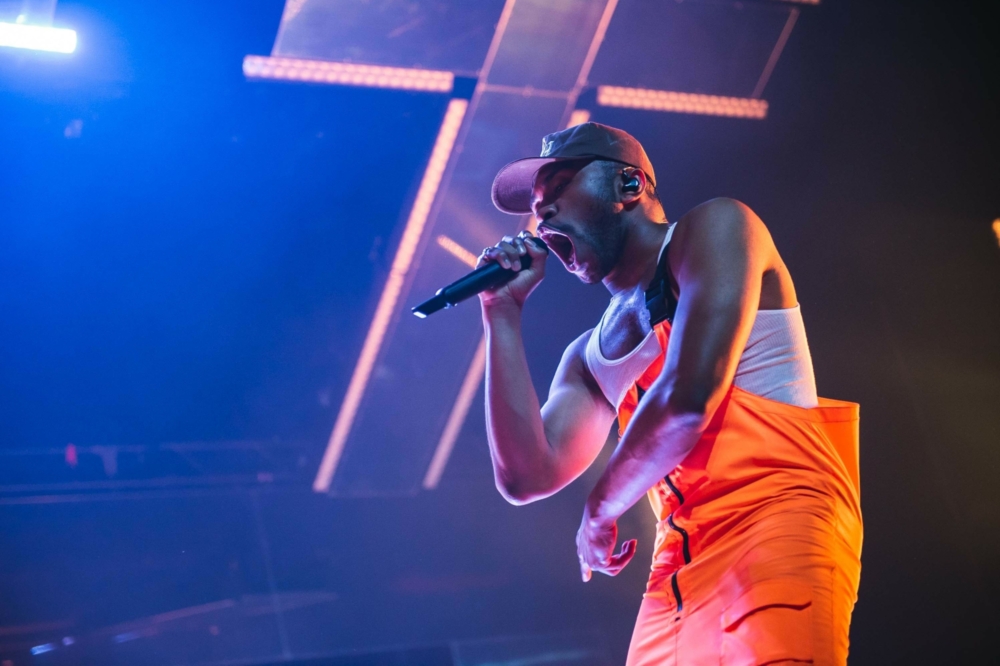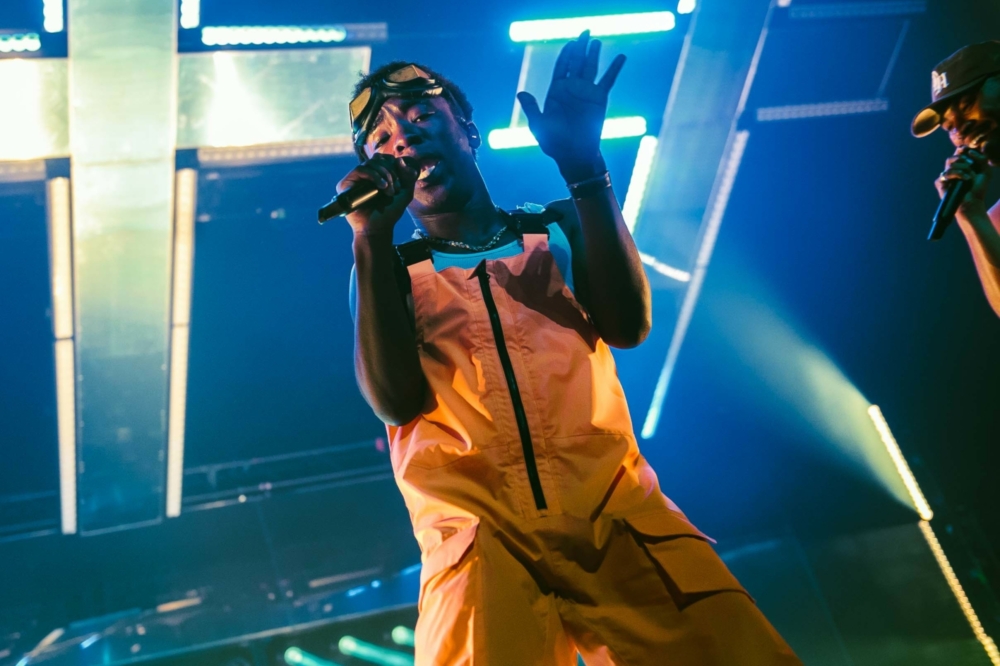 Get your copy of the latest issue