Album Review
Arlo Parks - Sophie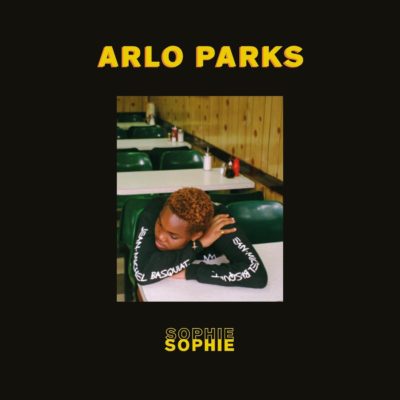 It oozes with the hang-ups of heartbreak and mortality.
Label: Beatnik / Transgressive
Released: 29th November 2019
After a series of high-profile shoutouts, Arlo Parks has become kind of a big deal after a handful of stand-alone singles. In the middle of sitting her A-levels over the summer, she signed to Transgressive. 'Sophie', her debut EP, is her first release for the label and oozes with the hang-ups of heartbreak and mortality; a topic that seems to overshadow many gen-Z musicians.
You wouldn't usually look to a nineteen-year-old to unpick the complexities of hopeless romance but there's something about Arlo's sigh of "fuck, I love you" on opener 'Angel's Song' that unfurls the feeling perfectly and clasps heartstrings in the process. The sensation is only stirred further by the lo-fi acoustic guitar which spiders mournfully under the simmering vinyl static.
Among a wealth of musical influences that are as far reaching as MF Doom and Sufjan Stevens, Arlo namechecks a number of literary influences on her work - Allen Ginsberg, Sylvia Plath and poet, Hanif Abdurraqib, to name a few - and it shows. The collection lyrically spells out with all the logic of a dream - hyper-specific details rub shoulders with fantasy which subsequently makes it all the more real. "Having sex in the sky / I think I hate you but I don't know why," she sings on 'Paperbacks In The Sky'. Later, she recalls "eating parma violets on the way back from therapy" after "bleeding out on a velvet couch".
These passages are set to analogue-sounding instrumentals which are consistently warm and enveloping. Frequencies implode and resurface intact on 'Paperbacks In The Sky' to stunning effect, the collage of vintage synths, dusty drum sounds and warm harmonies sees the EP's centrepiece 'Second Guessing' through to a blissful chorus. But it's Arlo's vocal that's the real star here, her rich croon sculpts her carefully crafted lyrics in an intimate fashion which you'd happily listen to way beyond the limits of an EP.

Get your copy of the latest issue
More like this