Listen
Hotel Lux return with new track 'Tabloid Newspaper'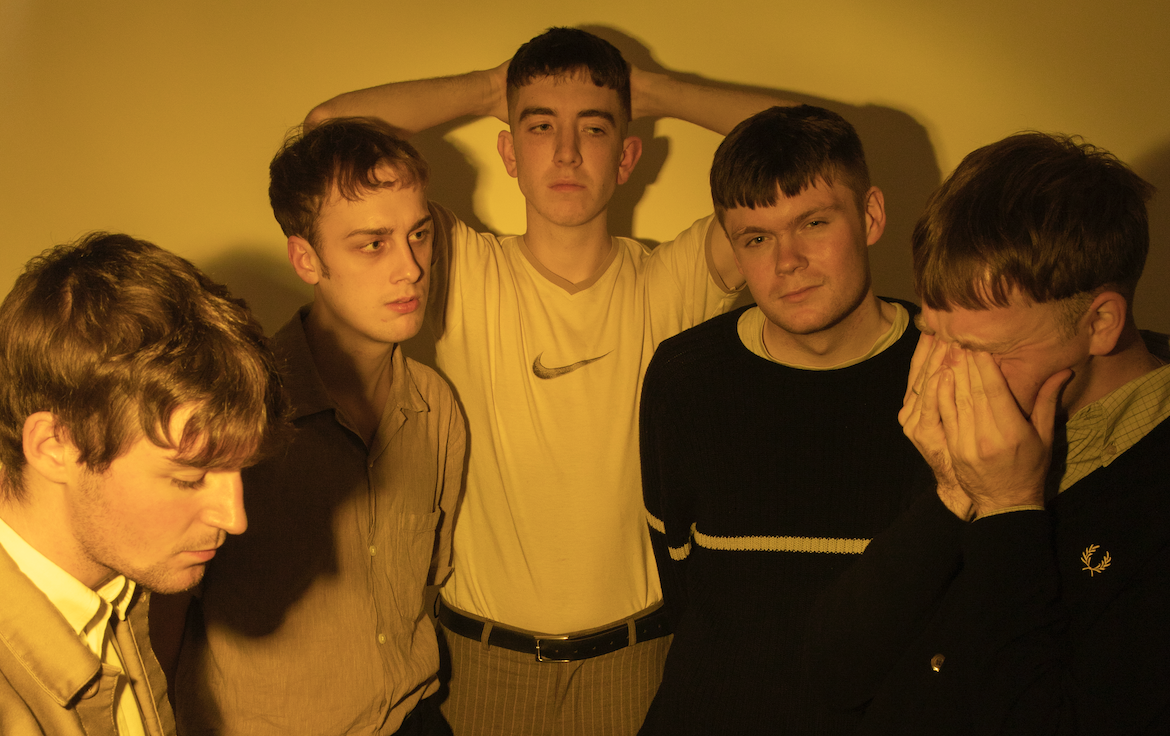 Photo: Jody Evans
It's the latest glimpse into the group's forthcoming EP, 'Barstool Preaching'.
Releasing their first song since March, Hotel Lux are back with brand new banger 'Tabloid Newspaper'.
With the chorus seeing frontman Lewis Duffin proclaim "I'm a twister of the truth" over a melodic yet rattling rock backing, the track dissects the fact that you shouldn't always believe what's in black in white in front of you, be it with what a songwriter says in his songs or what a newspaper tells you.
"That old saying of the journo's cut, paste and twist is the same in songwriting," they say in a statement. "Just no-one admits it. These three verses and a silly chorus are a confession."
"It feels like a very suitable time to release our tune about the continuous lies of the mainstream media," the group continued via Instagram. "Struggle on and we'll see you in the new year."
Taken from their new EP, 'Barstool Preaching', which will be out in 2020, have a listen below:
See Hotel Lux live at the following dates.
FEBRUARY
21 - Newcastle, Think Tank
22 - Glasgow, Broadcast
23 - Leeds, Oporto
24 - Manchester, YES
25 - Birmingham, Hare and Hounds 2
26 - Nottingham, Bodega
27 - Bristol, Exchange
28 - Leicester, The Cookie
29 - Bedford, Esquires
MARCH
01 - Southampton, Joiners
02 - Brighton, The Prince Albert
03 - London, Waiting Room