Listen
Do Nothing share new track 'LeBron James'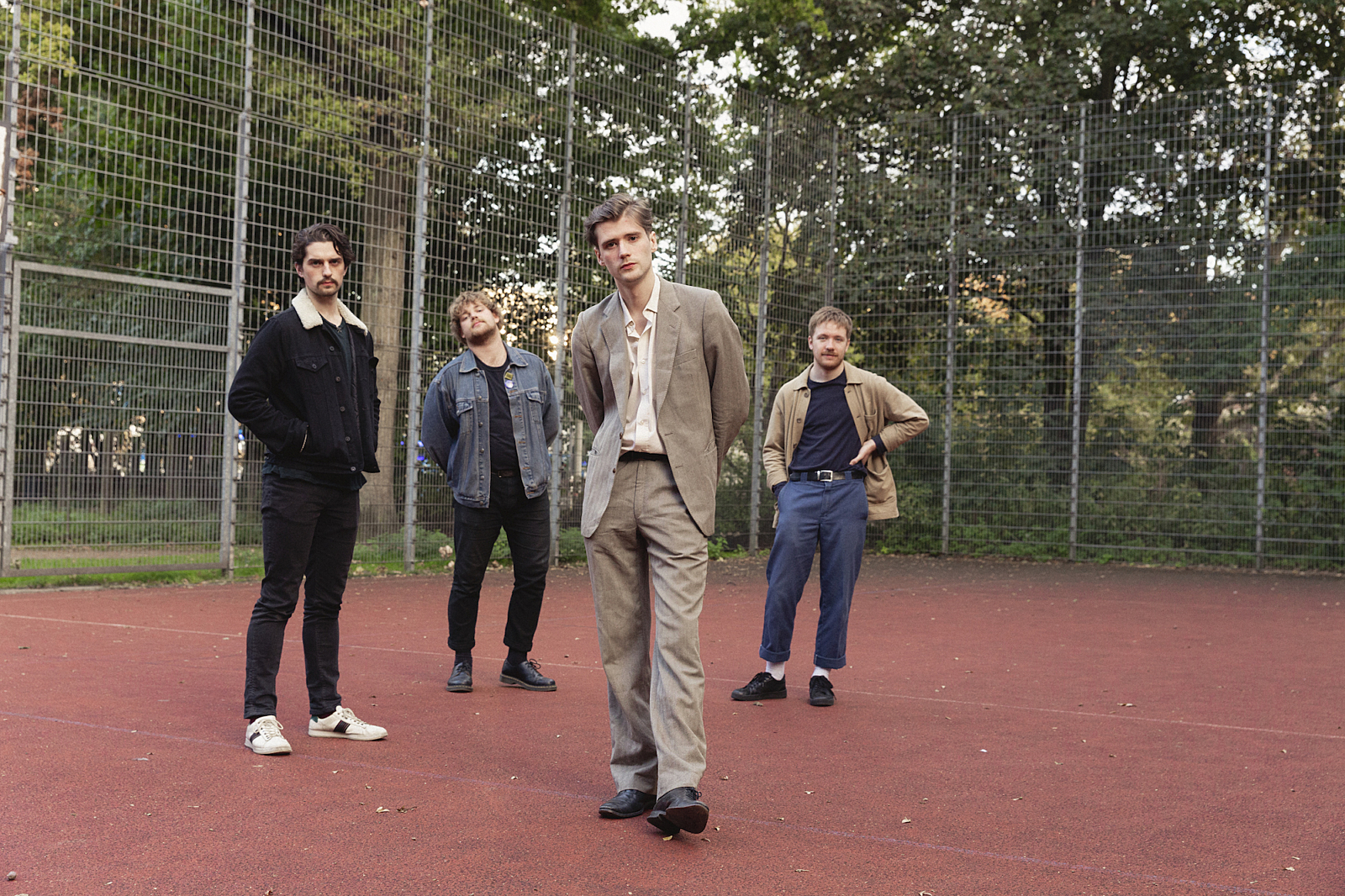 Photo: Emma Swann
The Nottingham newcomers take on scammers and conmen in their brand new banger.
Post-punk newbies Do Nothing are back with yet another banger to get us even more excited for their show at our Class of 2020 Launch Party this Friday (6th December).
Sharing 'LeBron James', the new track was inspired by Billy McFarland of Fyre Festival and convincing his mate to do whatever it takes, cough, for some Evian water fame.
Talking to us for our November 2019 issue, frontman Chris Bailey explained of the inspiration for the track: "So, [Billy] scams everybody and fucks up the whole Fyre Festival and it all goes wrong. Afterwards he's out on bail and then immediately starts scamming more people in like really obvious ways while he's so under the microscope! It's so dumb to me! He starts emailing the people who bought tickets and offers them things that aren't real, and one of them is dinner with LeBron James which is so funny to me. It's about those kinda fucks who do those things to people. Hustlers and conmen."
Have a listen now:
See Do Nothing Live at the following dates:
DECEMBER
06 - DIY Class Of 2020, House Of Vans, London
07 - Rough Trade, Bristol
FEBRUARY
01 Network Sheffield (Independent Venue Week)
APRIL
21 - The Lexington, London
MAY
02 - Live At Leeds, Leeds
03 - Stag And Dagger, Glasgow
03 - Hit The North, Newcastle
14-16 - The Great Escape, Brighton