News
Shopping announce new album 'All or Nothing'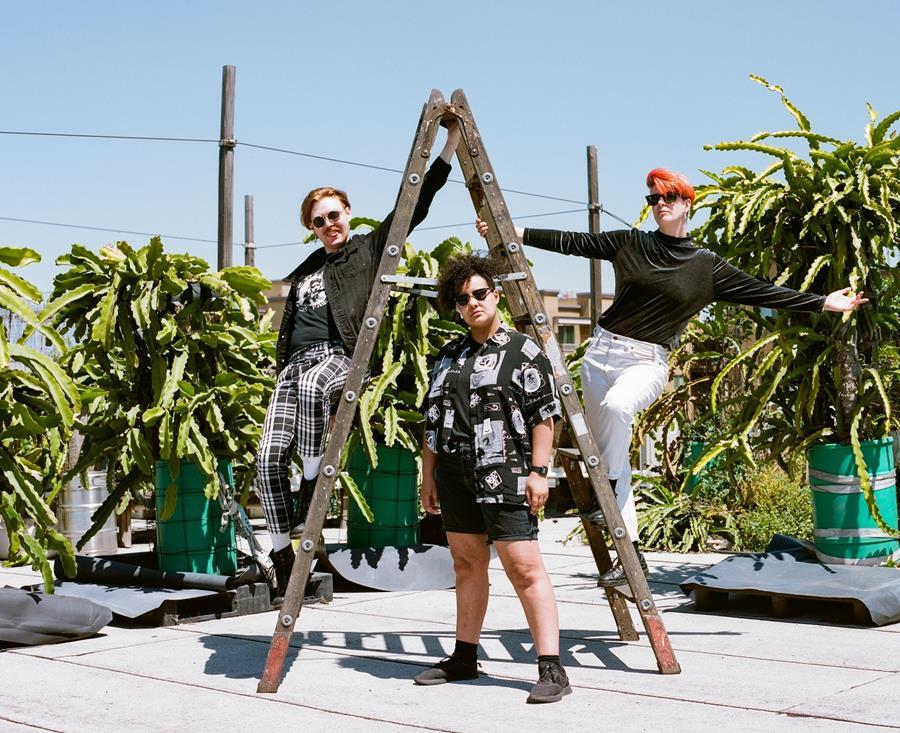 Photo: Matt Draper
They've also shared the video for lead single 'Initiative'.
Woohoo! Shopping are back with the news that their brand new record 'All or Nothing' will be arriving via FatCat Records on 7th February.
Their fourth album, following last year's 'The Official Body', the group have also given us a little taste of what to expect, sharing the first addictive post-punk track 'Initiative'.
See the full track list for 'All or Nothing' below, and check out their new tour dates where you'll be able to listen to it IRL.
1. All Or Nothing
2. Initiative
3. Follow Me
4. No Apologies
5. For Your Pleasure
6. About You
7. Lies
8. Expert Advice
9. Body Clock
10. Trust In Us

See Shopping live at the following dates:
FEBRUARY
07 - London @ Rough Trade East
09 - Bristol @ Rough Trade
10 - Nottingham @ Rough TradeUS / Canada
MARCH
05 - Portland, OR @ Mississippi Studios
06 - Seattle, WA @ Sunset Tavern
07 - Vancouver, BC @ The Biltmore
09 - Reno, NV @ Holland Project
10 - San Francisco, CA @ Rickshaw Stop
11 - Los Angeles, CA @ 1720
12 - San Diego, CA @ UCSD
14 - Tucson, AZ @ Club Congress (Spring Thing)
16 - 21 - SXSW
23 - Tallahassee, FL @ The Bark
24 - Atlanta, GA @ The Masquerade - Purgatory
25 - Durham, NC @ The Pinhook
26 - Washington, DC @ DC9
27 - Philadelphia, PA @ Boot & Saddle
28 - Brooklyn, NY @ Elsewhere
29 - Portsmouth, NH @ The Press Room
31 - Toronto, ON @ The Monarch
APRIL
02 - Detroit, MI @ Deluxx Fluxx
03 - Fort Wayne, IN @ The Brass Rail
04 - Chicago, IL @ Subterranean
05 - Minneapolis, MN @ 7th Street Entry
07 - St. Louis, MO @ Sinkhole
08 - Lawrence, KS @ White Schoolhouse
09 - Denver, CO @ Hi Dive
10 - Salt Lake City, UT @ Kilby Court
MAY
05 – London, UK @ The Lexington
06 – Paris, FR @ Supersonic
08 – Utrecht, NL @ ACU
09– Hamburg, DE @ Molotow (SkyBar)
10 – Copenhagen, DK @ VEGA Ideal Bar
11 – Berlin, DE @ Urban Spree
14 – Vienna, AT @ Fluc Café
15 - Prague, CZ @ Meetfactory
16 – Munich, @ Milla
17 – Bern, CH @ Reitschule/Rössli
19 – Winterhur, CH @ Albani
21 – Luxembourg, LU @ De Gudde Wellen
22 – Cologne, DE @ Venue TBA
23 – Offenbach, DE @ Hafen 2