Live Review
Sports Team, Kentish Town Forum, London
5th December 2019
The triumphant ending to a year that has seen Sports Team prove time and time again that they've got that something a little bit special.
You should know by now not to underestimate Sports Team. They've pegged themselves as underdogs of UK guitar music for a while, the famous anecdote hammered into their back story of how they booked their September 2018 headline show at Scala while having fewer Twitter followers than the venue itself, though they went on to successfully execute a tongue-in-cheek campaign to fill out the venue.
Now a year and a bit later, when their biggest headline show to date at London's Kentish Town Forum rolls around, the familiar calls of "how will they do it?" ring out online, and just as they have done time and time before, they prove you should never doubt them.
With a legion of screaming teens packed into the London venue, the Cambridge-formed six-piece strut onto the stage to their usual Robbie Williams' 'Let Me Entertain You' entrance and go on to do just that.
Reeling off their enthusiastic indie rock bangers, from opener 'Margate' to thrilling mid-set fan favourite 'Here It Comes Again', the atmosphere in the venue is one of jubilation, perhaps spurred on by the group's tagline to "turn your out of office on" the following day to fully enjoy the fun and, let's be honest, the continual pull of the Forum's two-pint glasses.

Other set gems include debut EP 'Winter Nets' cuts such as 'Camel Crew', while 'M5' and 'Fishing' and recent release 'The Races' elicit huge sing and dance alongs as soon as their opening chords arrive.

It's almost impossible not to be sucked in by the atmosphere, and on stage they're clearly feeling the love too. Frontman Alex Rice busts out the usual back-breaking moves and signals out familiar faces in the crowd, while drummer Al Greenwood exudes energy from the back, and guitarists Rob Knaggs and Henry Young alongside bassist Oli Dewdney are thrashing about having a fab time. Sports Team's keyboardist/resident Bez, Ben Mac, might have his signature sunglasses and deadpan expression on, but is evidently loving it too.

When staple finale 'Stanton' begins its classic build, it's the triumphant ending to a year that has seen Sports Team repeatedly show they've got that something a little bit special. And as the band hug and the sweat-covered crowd pour out of the venue, there's smiles all round and an overwhelming feel that the level has been raised for any future Christmas party coming up.

The Sports Team ship is truly unsinkable. We can't wait to see where its course will go next year.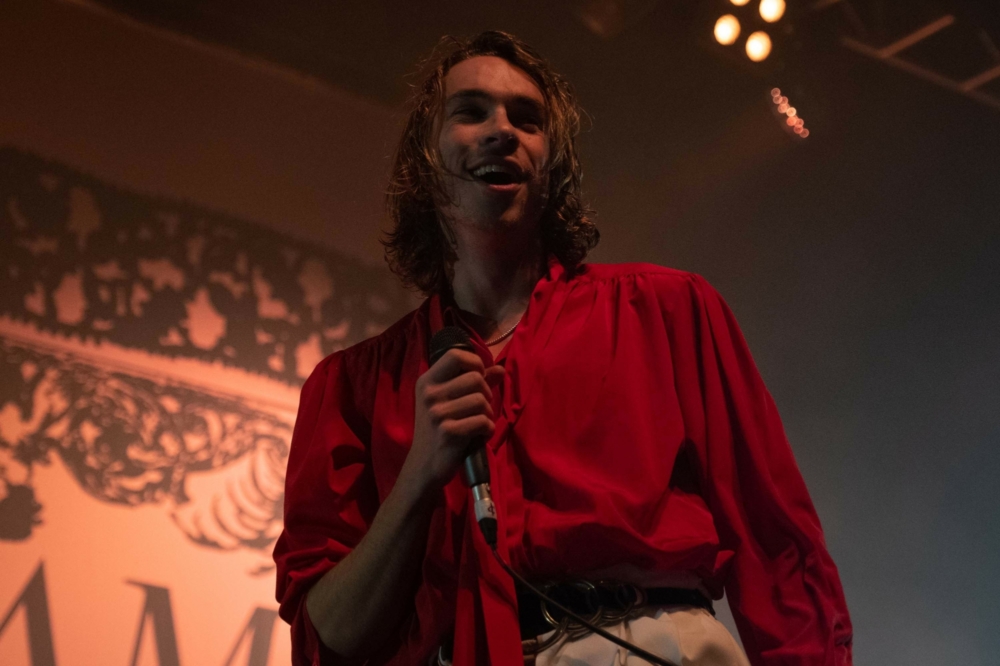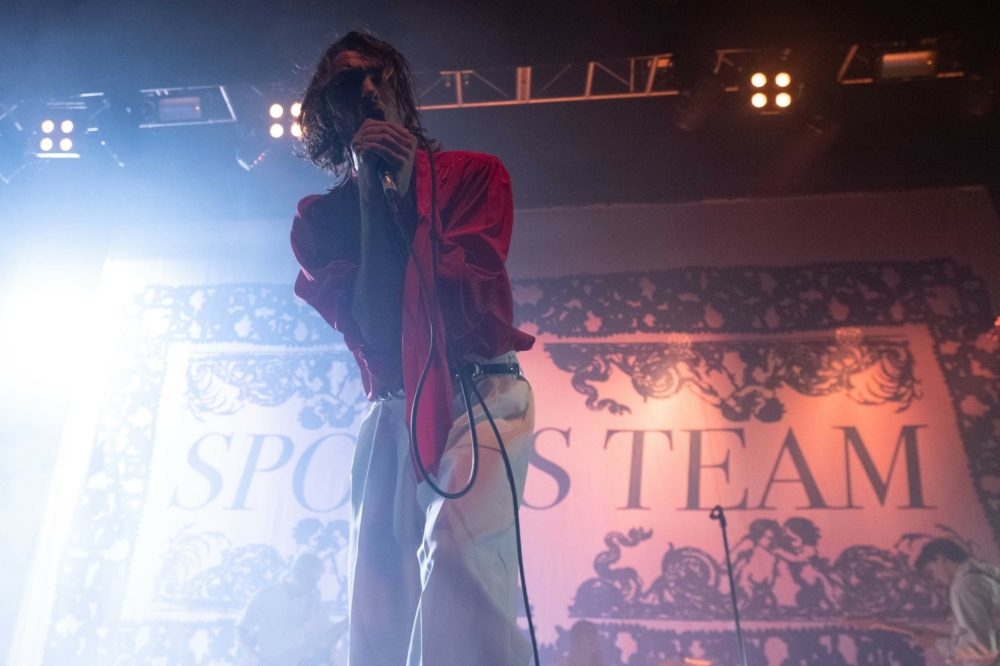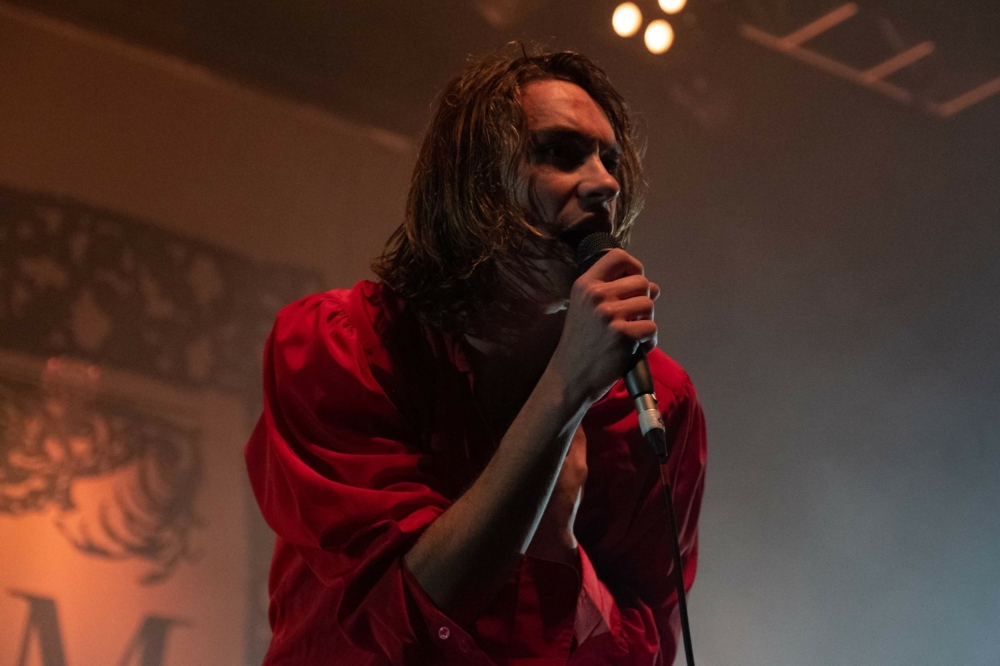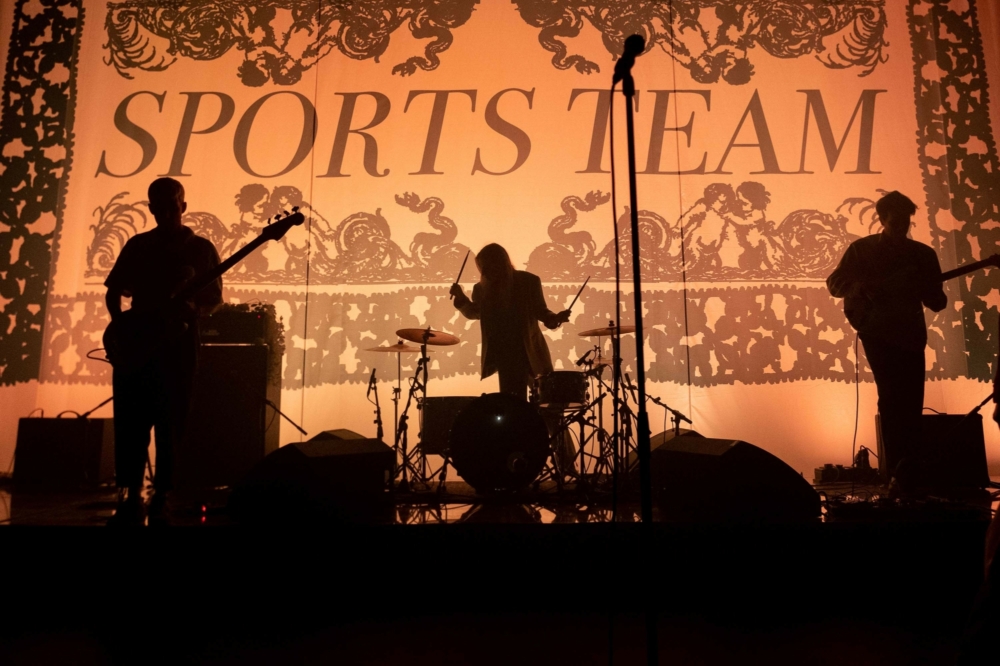 Get your copy of the latest issue