Interview
Class of 2020: Walt Disco
Theatrical and aesthetically-minded, Walt Disco aren't just thinking about making brilliantly weird pop music - they're concentrating on the whole expressive package.
James Potter is reeling off two separate lists of influences, and which one you consider more important will probably tell you something about where you stand on the band he fronts, Walt Disco. "The Associates, The Blue Nile, Simple Minds," he says. "A lot of Scottish bands that were kind of pop." And then he provides an insight into the inspiration behind the live show. "I've always liked performance art. Musicals, theatre, opera, dance. Drag art as well. We're maybe all those things mixed into one."
As modest as James and equally softly-spoken guitarist Dave Morgan might be about that statement, there'll be plenty who can attest to its accuracy; opening up for Sports Team in the UK earlier this year, the Glaswegian frontman describes the crowds as "mental". And you can see why people might be chomping at the bit for a slice of their particularly flamboyant pie. With the past couple of years defined by unvarnished punk, Walt Disco are a band operating in an entirely different realm - one who've already secured a reputation for scintillating onstage theatricality, thanks in no small part to James' vaudevillian transformation in front of a crowd.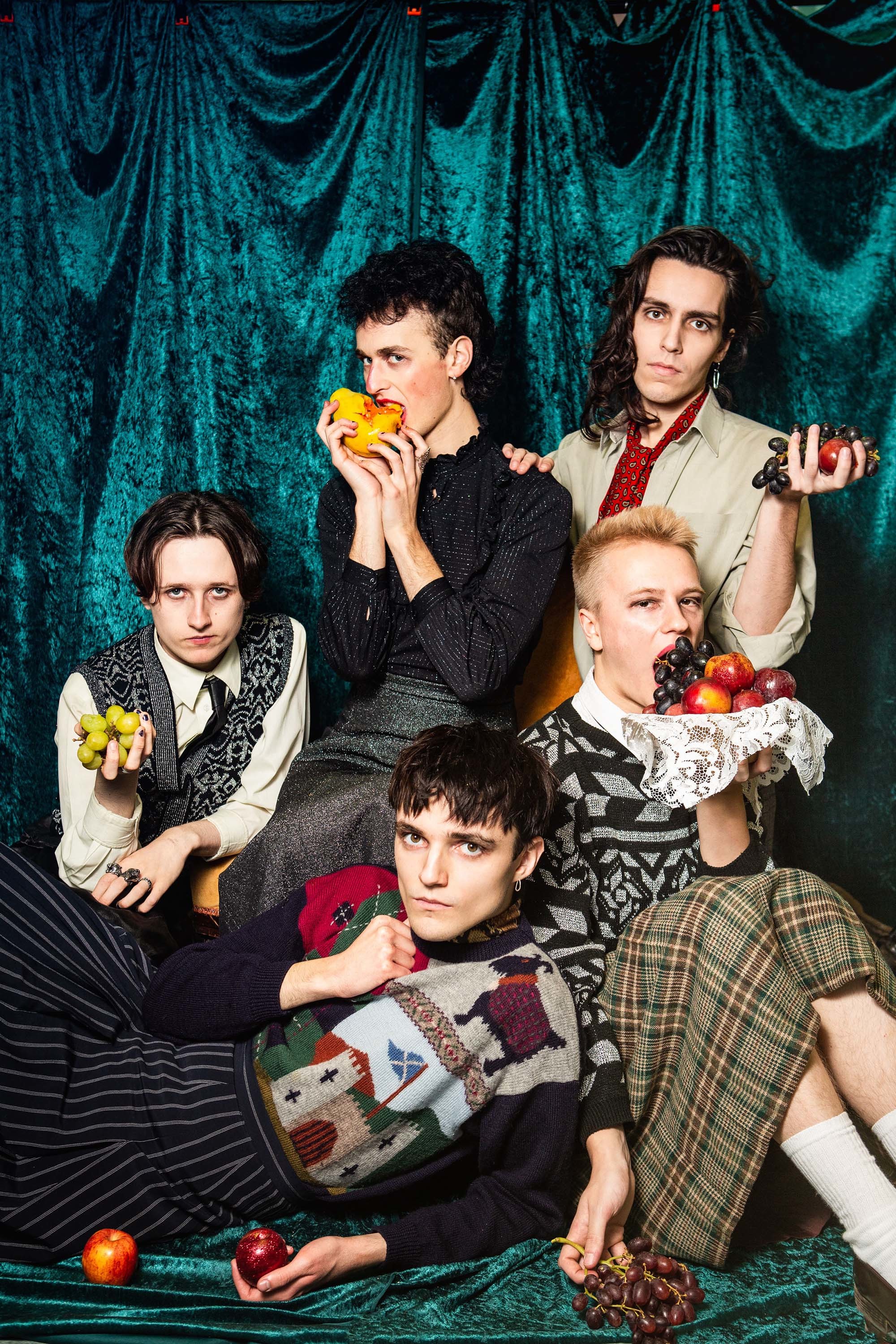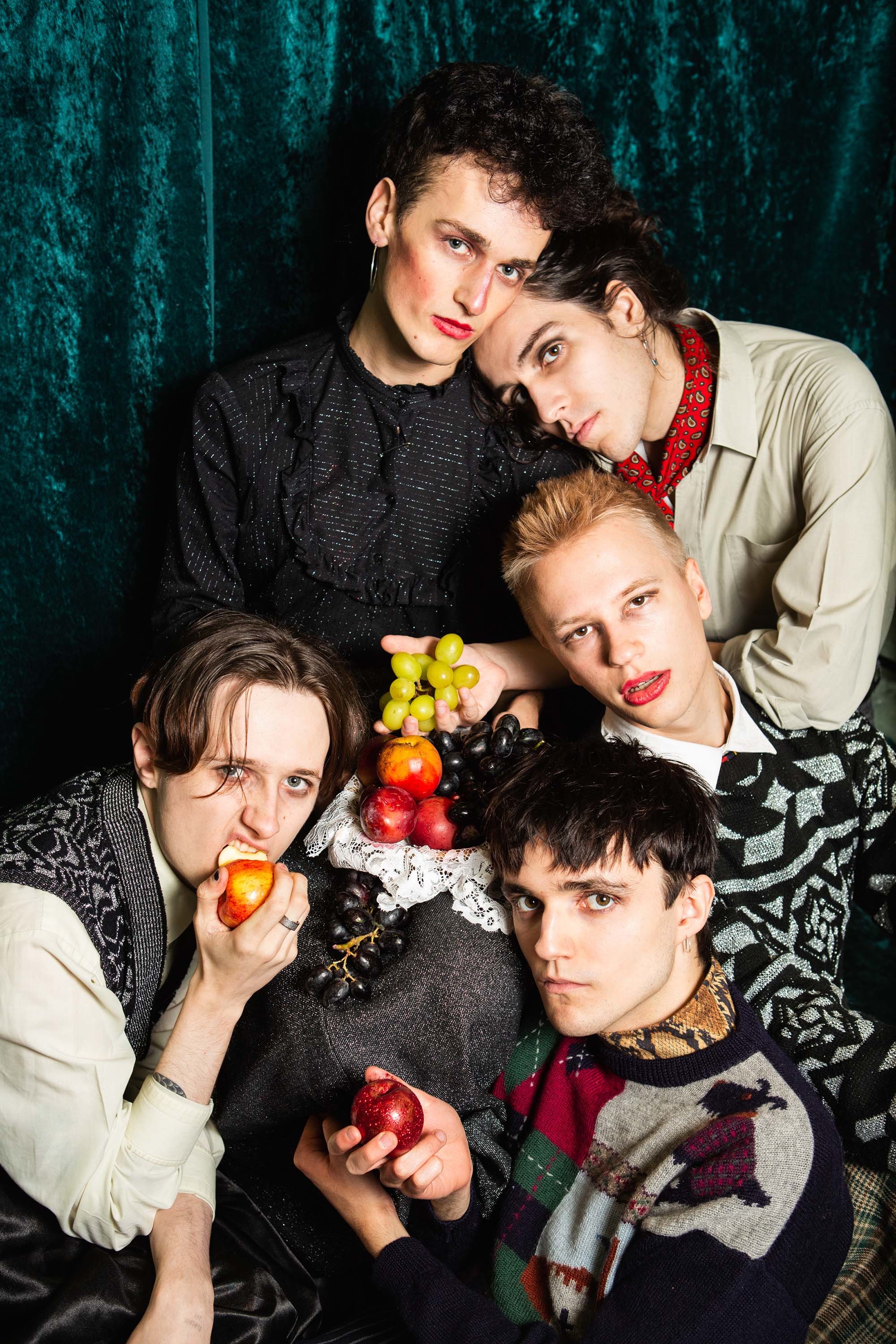 "I've always liked performance art, musicals, dance, drag…"
— James Potter
"I think that's something we've probably grown into," he explains. "I only started singing four years ago, so I've been kind of learning on the job. Especially these days, you need a strong visual aspect to what you do. I know I'm not really interested in many artists who don't think about the show, about the vision, as a whole." He does, however, take the opportunity to shoot down a previous suggestion in these very pages from his bandmate that he had "been in more musicals than he'd played gigs". "I've only been in about two musicals," he laughs. "It's just that this is my first band, and I hadn't been on stage much before this. I always wanted to be, though."
Though Walt Disco are firm pals with the other bands making a name for themselves from the Scottish city (The Ninth Wave, Lucia et al), musically, even among as diverse a Class of 2020 as this, they feel without compare. "What we're doing is pretty self-contained," says Dave. "We're in an era where we can take influence from any area of music, and we're just trying to experiment within pop. That's taken us to our own little place, and people seem to like it."
WE'VE GOT A FAVOUR TO ASK
We're often asked about you, our readers. So we'd really appreciate it if you'd offer up a bit of information about you, and your music-loving habits by filling in our 2019 readers' survey.
Click here to reach the 2019 DIY readers' survey.
(Don't worry, none of what we're asking for is personally identifiable - and no questions are compulsory.)