Listen
Tracks: Tame Impala, Lawrence Rothman ft Pale Waves, Mura Masa & more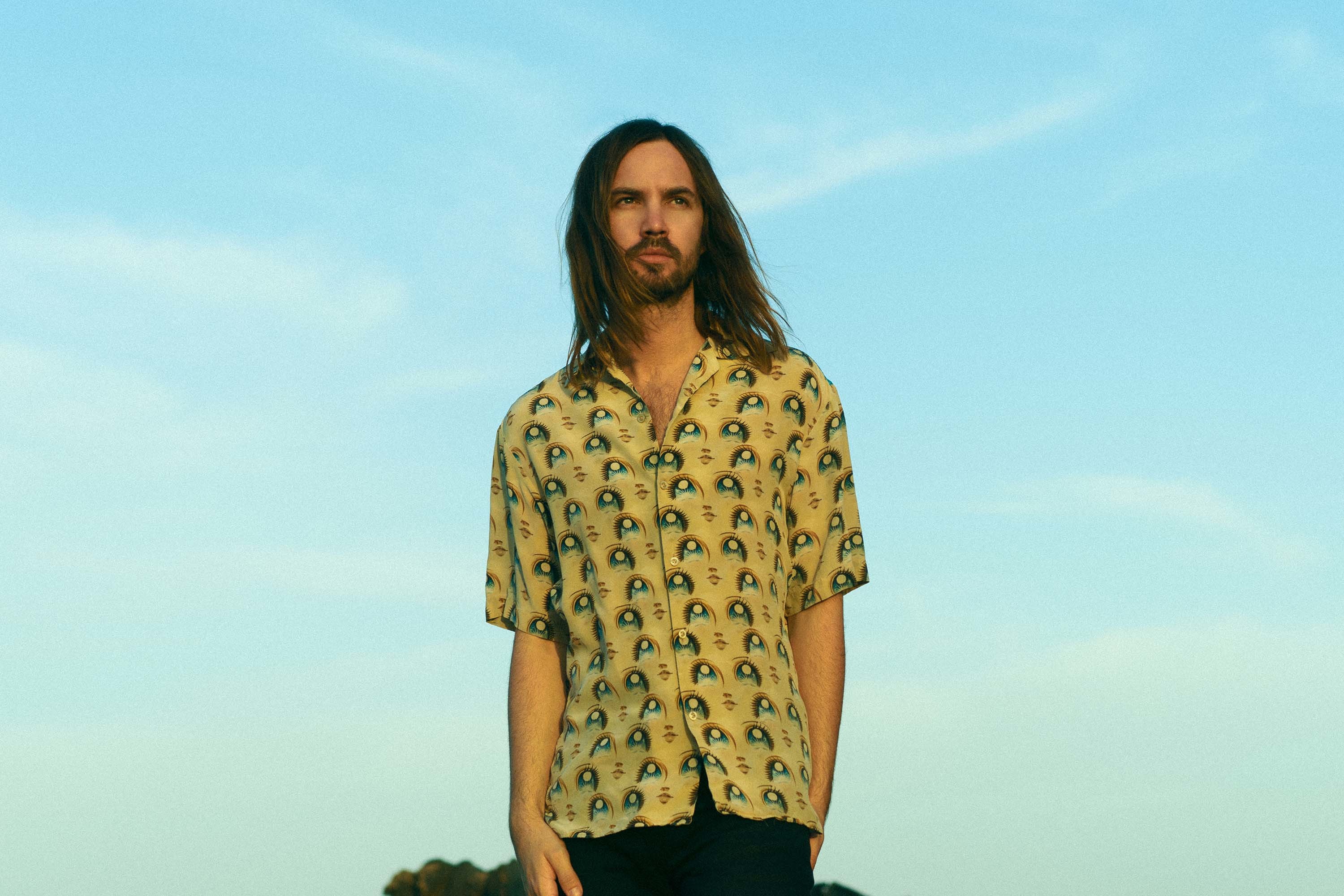 The biggest and best tracks of the past week, rounded up and reviewed.
Congrats, dear readers! You've made it to the end of the first week in reality! Now that the New Year is well and truly done with and normal life has resumed - boo! hiss! we're using this Friday afternoon to highlight some of the biggest and best new songs from the past week.
There's the latest cut to be taken from Tame Impala's new album 'The Slow Rush', and the moody soundtrack slice to come from Lawrence Rothman and Pale Waves. We've been offered up a newie from NYC trio Bambara, as well as another cut from Mura Masa's new album - this time, featuring Ellie from Wolf Alice. Plus, we've thrown an unexpected number from PVRIS in the mix, too. Get your ears around this lil lot!
For what we have to say on this fortnight's biggest and most exciting tracks, scroll on! And if you're itching to check out even more, subscribe to our Essential New Tracks playlist.

Tame Impala - Lost In Yesterday
Tame Impala are back to excavate you from the sands of time with another cut from upcoming fourth album 'The Slow Rush'. 'Lost In Yesterday' sees Kevin Parker touching on nostalgia and the rose-tinted affect time has on our perception of the past. The track's entrancing synths and hooky, disco-influenced bassline reflect how easy it is to get caught up in memories; for better or worse. Those who can relate might find some catharsis in the song's anthemic refrain, "So if they call you - embrace them. If they hold you - erase them". A well executed and multifaceted track that rewards repeat listening, this is definitely worth a spin. (Jack Johnstone Orr)
Lawrence Rothman ft. Pale Waves - SkinDeepSkyHighHeartWide
From supernatural thriller 'The Turning', the suitably cinematic 'SkinDeepSkyHighHeartWide' brims with heartache. The nineties-inspired riffs fit nicely with Heather Baron-Gracie's powerful vocal performance - which is her most impressive yet - and Lawrence Rothman's calmer, equally captivating delivery. "You destroyed what was heaven to me", runs the instantly memorable chorus, and as the song soars to its conclusion, it proves to be a triumph of style and substance, leaving the listener craving more music from both Rothman and Pale Waves. (Dominic Penna)
Brooklyn post-punks Bambara have launched an eye-catching video for 'Heat Lightning', the third teaser track from their fourth album 'Stray'. The song moves along at a rollicking pace, with frontman Reid Bateh crooning morosely a la 'Murder Ballads'-era Nick Cave about how "Death just can't resist you" while synths recalling the last Daughters album play sinisterly in the background. The video is nicely dark too, depicting a malevolent taxi driver ferrying sleeping passengers to unknown fates. (Greg Hyde)

Mura Masa ft. Ellie Rowsell - Teenage Headache Dreams
Following on from successful collaborations with slowthai and Clairo, Mura Masa is back at it again, this time with Wolf Alice's Ellie Rowsell. The result is 'Teenage Headache Dreams', a pop-laden reflection on the teenage mindset. All the elements are in place for a classic coming of age banger; the pang of lost love, the hope of youth and a yearning for freedom. Granted, it's not the deepest song you'll hear this year but it's also not designed to be. Encapsulating the ambitions of youth in a way often forgotten by those of a more jaded disposition, it doubles as a welcome throwback to a time when things were simpler. (Jack Johnston Orr)
PVRIS - Hallucinations (Acoustic)
Having released their slick, pulsating rendition of 'Hallucinations' last summer, PVRIS have now given their most recent EP's title track a full makeover. Stripping back the throbbing bones that defined the electro-pop track, their new acoustic version is still a profound one. Focusing more on Lynn Gvnn's beautiful vocals, it's unlike many other stripped back tracks in the fact it still feels multi-layered, with some warm synths still at play. An intricate yet rich reimagining if ever there was one. (Sarah Jamieson)
WE'VE GOT A FAVOUR TO ASK
We're often asked about you, our readers. So we'd really appreciate it if you'd offer up a bit of information about you, and your music-loving habits by filling in our 2019 readers' survey.
Click here to reach the 2019 DIY readers' survey.
(Don't worry, none of what we're asking for is personally identifiable - and no questions are compulsory.)