Festivals
Creeper, Boston Manor & loads more announced for 2000trees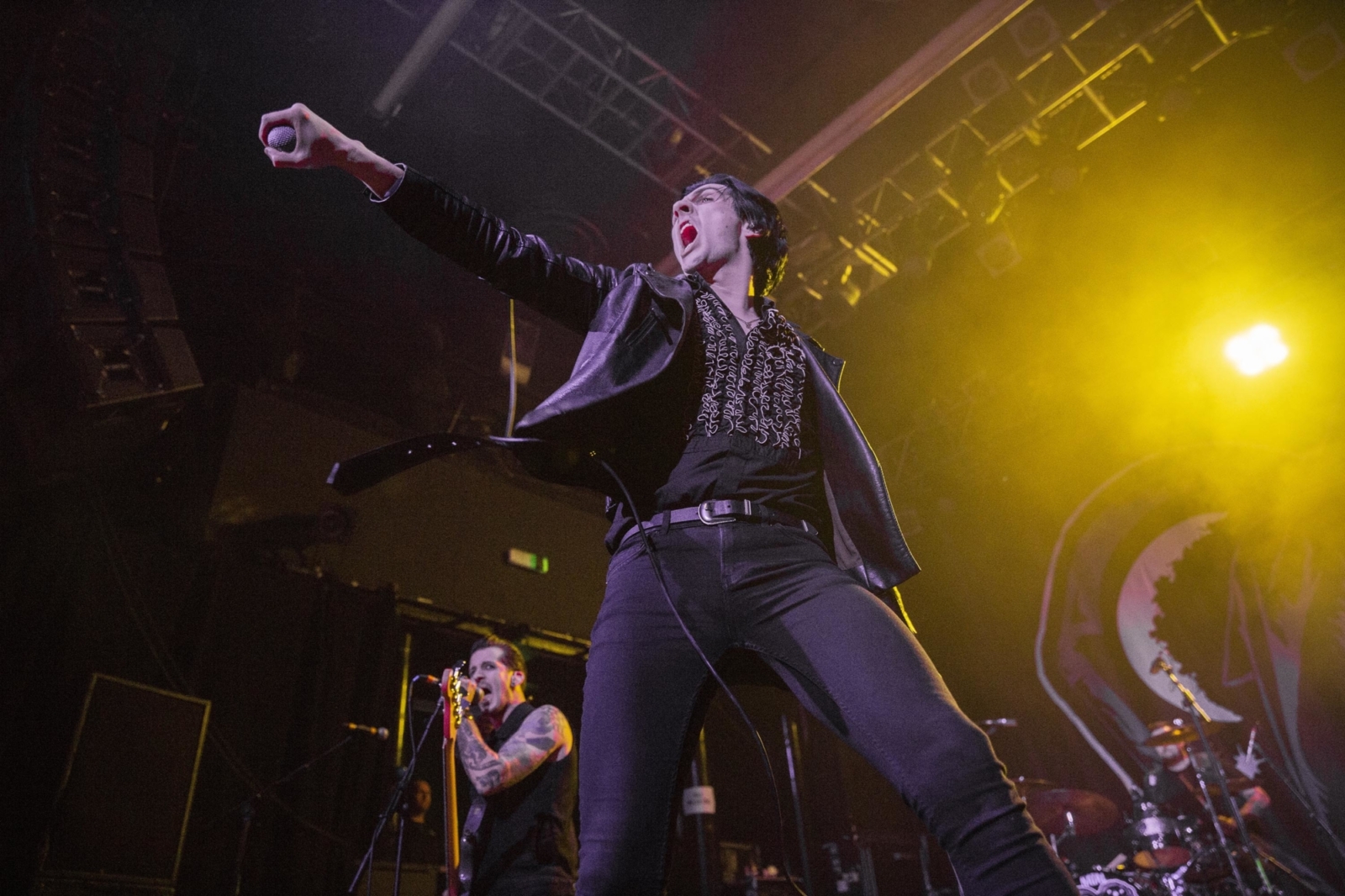 Photo: Emma Swann
They'll join Jimmy Eat World at the festival this July.
Creeper, Boston Manor and The Joy Formidable are just some of the new acts who've been confirmed to play this year's edition of 2000trees festival.
Having already confirmed Jimmy Eat World as a headliner, the fest has now revealed a whole selection of new additions including The Get Up Kids, Knocked Loose, Dinosaur Pile-Up and The Amazons.
Speaking of their slot, Creeper frontman Will Gould has said: "2000trees is my favourite of all the UK festivals. It's really awkward saying that, because you don't want to upset the other festivals, but it's one of the first ones that took a chance on us when we began. We played there in 2015 [on the Cave stage], then played the main stage, then came back and headlined the second stage in 2018. So we've had a long history with that festival."
The full list of acts currently confirmed to play this year's fest are as follows:
Jimmy Eat World / The Amazons / Creeper / Dinosaur Pile Up / Young Guns / Boston Manor / Knocked Loose / Counterfeit / The Joy Formidable / Dream State / The Get Up Kids / Silverstein / The Wytches / Roam / Hot Milk / Vukovi / SHVPES / Lady Bird / Kid Kapichi / Nervus / Black Futures / The St Pierre Snake Invasion / AJJ / Calva Louise / Chapter and Verse / Lauren Hibberd / Lizzy Farrall / Ten Times A Million / Raiders / We Never Learned To Live / Gloo / Cassels / The Winter Passing / Ithaca / False Advertising / Lucia and the Best Boys / Dream Nails / Halflives / Creature / Middle Distance / Rews / The Hara / Wargasm
2000tress takes place on Upcote Farm, near Cheltenham, from 9th to 11th July 2020. Tickets go on sale from 9am this Friday (24th January).
£7.00
Buy Now