Introducing:
Get To Know… Kiwi Jr.
Meet the Canadian quartet making jangly indie-rock bops.
Hello and welcome to DIY's introducing feature, Get To Know… getting you a little bit closer to the buzziest new acts that have been catching our eye as of late, and working out what makes them tick.

Recently we've met your new fave indie dreamboat Role Model, Peckham-via-Falmouth five-piece Moreish Idols, internet sensation mxmtoon, NYC artist Okay Kaya, and now we're introducing you to Kiwi Jr..
Hailing from Charlottetown, Prince Edward Island, and recently relocating to Toronto, Canada, the quartet released their jangly indie-rock debut 'Football Money' earlier this month, an ode to adopting a new hometown and adjusting to the hustle and bustle of a big city.
Made up of Jeremy Gaudet, Mike Walker, Brohan Moore, and Brian Murphy (who divides his time between Kiwi Jr. and Alvvays), their Pavement-esque rough-around-the-edges indie stylings, that channel witty one-liners through 90s influences, are a glistening glimpse into their coming-of-age story.
And we sent them a quick fire quiz to find out even more…
Describe your music to us in the form of a Tinder bio.

I've never used Tinder before. I do have friends who have put a Seinfeld quote as their bio and people seem to like it, I know that much. Tinder seems like a sex thing and Kiwi Jr. does not really have any sexual associations in particular. Maybe that's the bio - "Kiwi Jr. does not have sexual associations in particular" - and then a Seinfeld bit.

What's your earliest musical memory?

I remember more television from when I was a kid than music, so theme songs from Family Matters, Andy Griffith show, Looney Tunes, etc. Whatever was on TV. Themes are burned in way deep inside, I think they'll be with people forever. Sometimes I struggle to remember certain songs I've heard over and over again - I'd have trouble now to remember how the bridge goes on some Oasis songs I heard a million times when I was a kid, but I'm never gonna forget the Addams Family theme.

Who were some artists that inspired you when you were just starting out (and why)?

We wanted our songs to be simple sounding on the surface and would reference Velvet Underground, Beat Happening, The Strokes, and bands that used simple chords and straight forward rhythms for the most part. We also didn't want to use any cymbals like VU and Beat Happening, and would even put towels over the drums to make them sound deader and 'thuddy,' but that stuff all sorta changed before too long.

You're from Toronto! What do you think of the music scene there at the moment?

Toronto is sprawling and so while we have artists we are fans of and friends who play music, we don't belong to a scene in the way that one might imagine when they hear the word "scene" like Halifax in the 90s or Montreal in the early 2000's. There are acts we've played with a few times like Tallies and Sahara, and we see each other out at bars and stuff, but we sound different enough that I wouldn't call it a scene. None of us were born in Toronto though, so maybe we're kept in the dark about certain things by the invisible Toronto rock elite.

Are there any other artists breaking through at the same time that you take inspiration from?

There are artists we're friendly with and open for when they come to town like Stef Chura, Nap Eyes, and Rolling Blackouts C.F., and sure, we take inspiration from them. Those artists did their first albums a few years before us, but we're around the same age and that's always motivating when your peers are doing cool stuff.

Who would be your dream collaborator?

It would be someone as far removed as possible from what we do, just to see what would happen. Somebody like Shaquille O'Neal would be so fun to hang out with that even the record sucked, it would be worth it. Maybe instead of a musical collab, we could guest with him and Charles on Inside the NBA. That's the real dream collaboration.

Musically or otherwise, what are you most looking forward to for 2020?

I would love it if a new Fiona Apple record comes out, and it's always good to get a new Destroyer album. We're looking forward to playing the UK for the first time at the end of January.

If people could take away one thing from your music, what would it be?

That's a tricky question because our music is sort of selfish in the way that we write what we find moving or catchy to us and pray that there are people with similar appetites out there. Also there isn't a lot of consolation in the lyrics, in the way that you're going to listen to our album and come away with a new mantra for 2020. But that's not what we're personally expecting out of a rock band and can't imagine it's expected of us either. Really we just hope they tap along with a pencil on their desk when they listen to it at work, OR enjoy it enough to put on the LP at their New Year's Eve party timed exactly so the moment the clock hits midnight the most ripping guitar solo on the album reaches its highest note and everyone yells and smashes their beer bottles against their foreheads and thank Kiwi Jr for leading the charge into the new decade full of fear and uncertainty. Either one would be fine.
See Kiwi Jr. live at the following dates:
JANUARY

29 – London, The Waiting Room

30 – Bristol, Old England

31 – Leeds, Hyde Park Book Club

FEBRUARY

01 – Manchester, Gullivers
More like this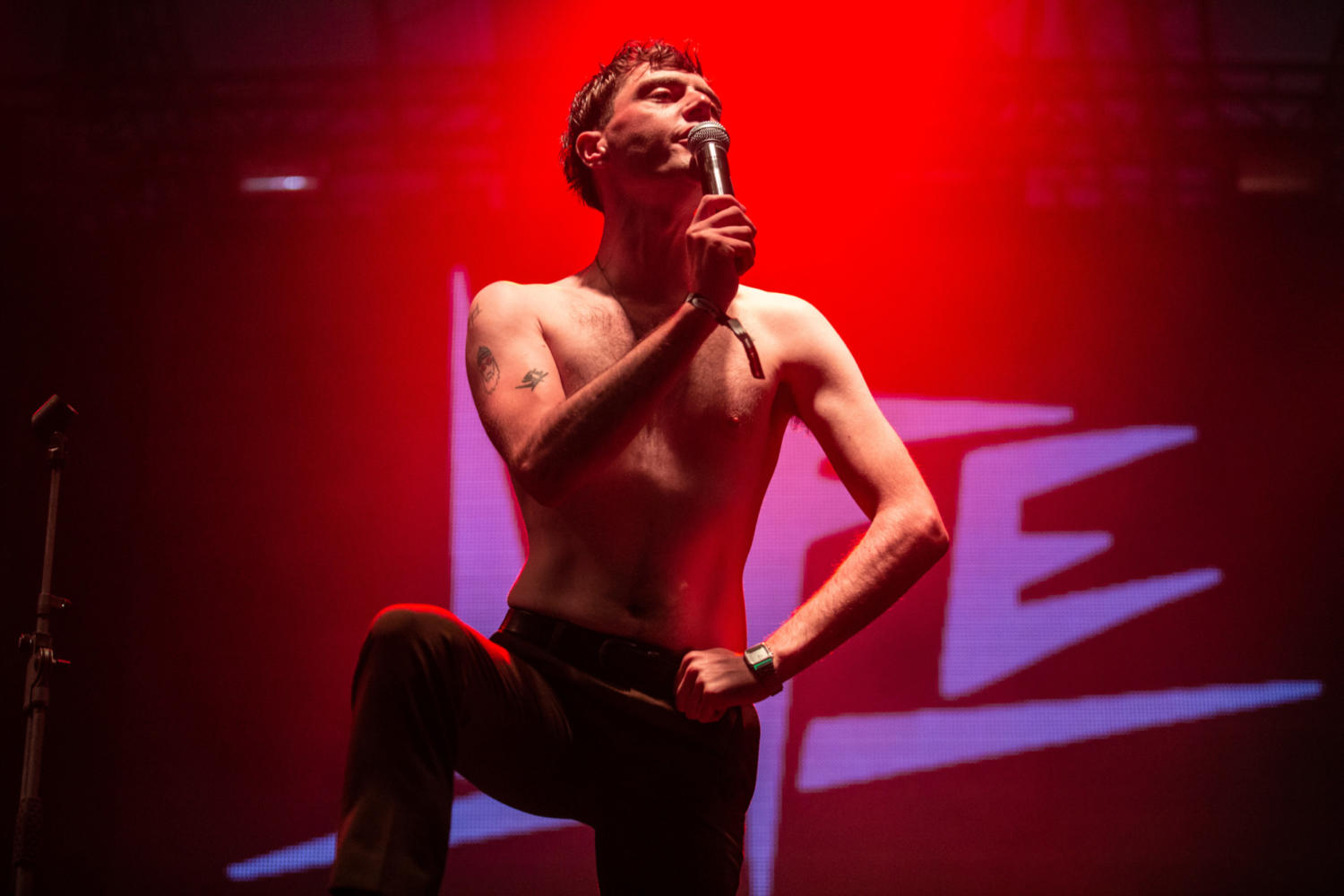 We'll be taking over New York's Berlin Under A for the fest on Saturday 14th March.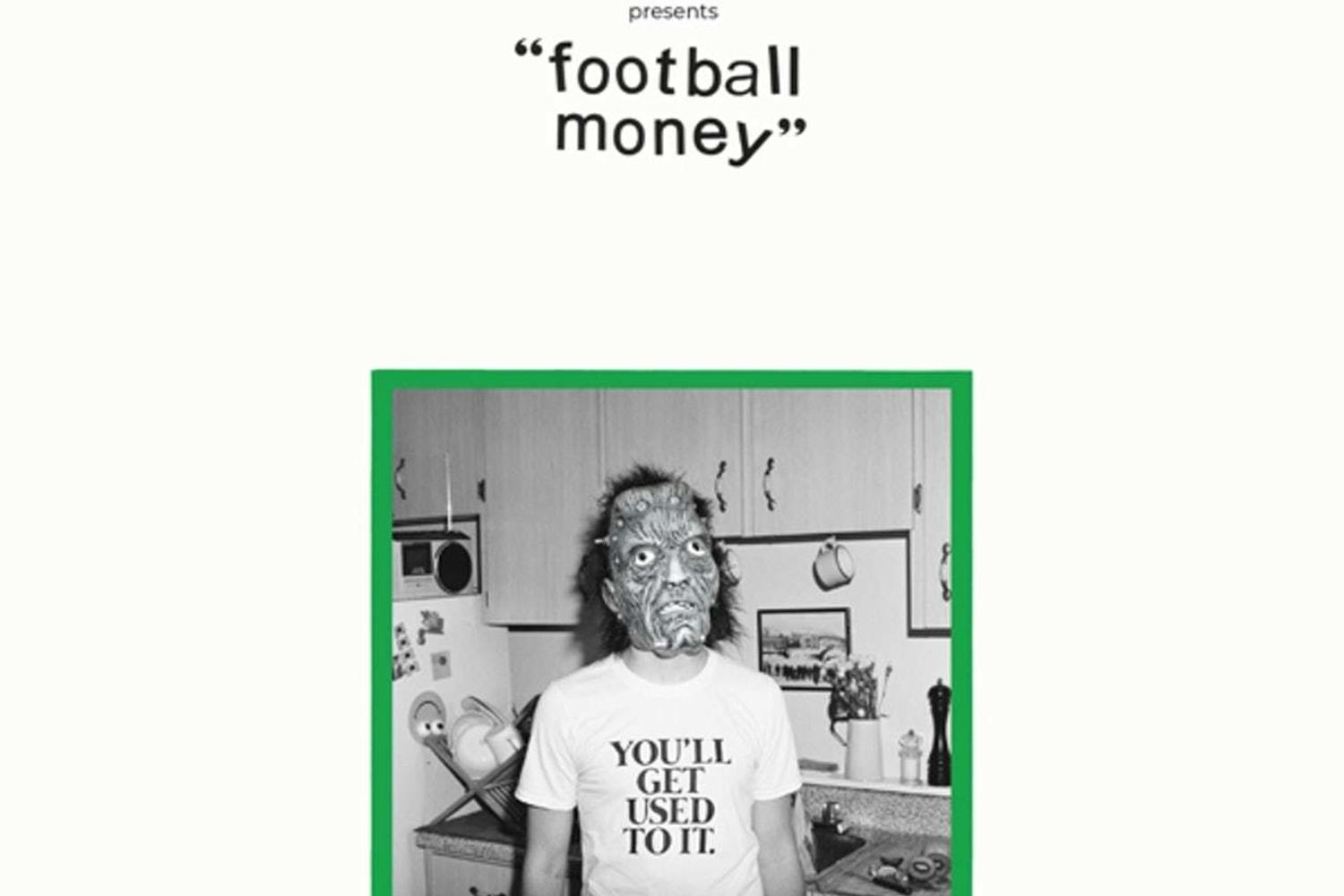 Enough charm and wit to remind us of the importance to having a little fun along the way.