Live Review
Lynks Afrikka sees off Hello 2020 with a big, bizarre bang
PREGOBLIN, Drug Store Romeos and Ruthie also join the party.
Well, lads, it's been a hell of a start to 2020. After spending every Tuesday at The Old Blue Last for the last three weeks, we've seen some of music's shiniest new hopefuls make their claim for future greatness, and now we've somehow made it to our last Hello 2020 show with our livers and (most of) our dignity intact! Hurrah!
Clearly sensing our final night, and, let's not lie, the pull of the bar now that Dry January is nearly over, the OBL is once again full, with an attentive crowd waiting as Ruthie makes her way on to stage first.
A slight change in pace from the rest of the bill and miles away from the punk band she fronted in her teen years, the singer-songwriter's setlist is all very cutesy, but the somewhat Norah Jones-y vibes of 'What Kind Of Woman' and serious bringing-an-acoustic-guitar-to-a-house-party kind of energy sadly doesn't quite hit the spot.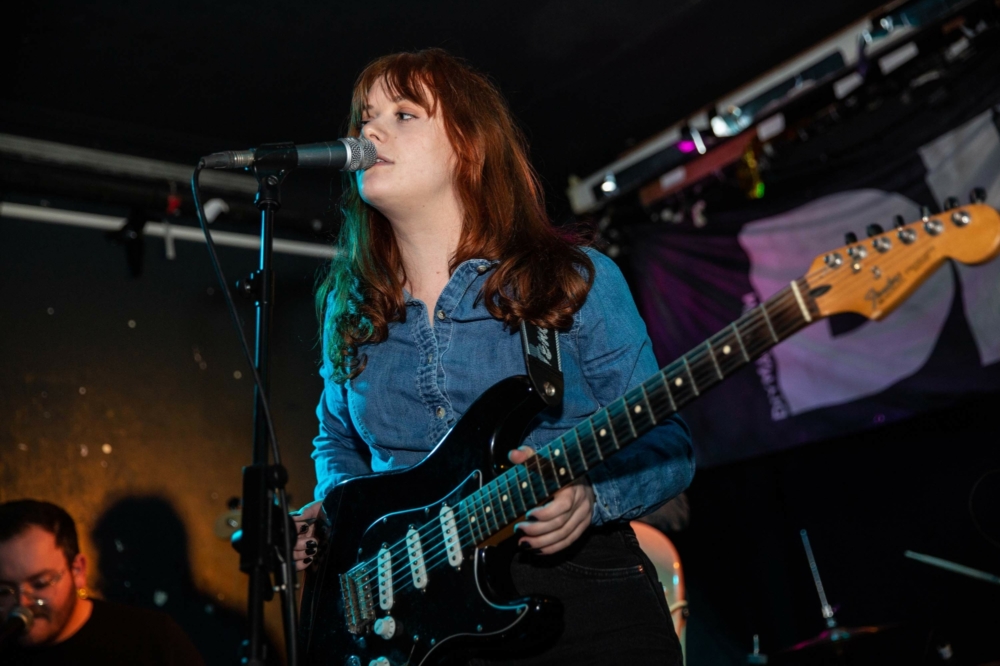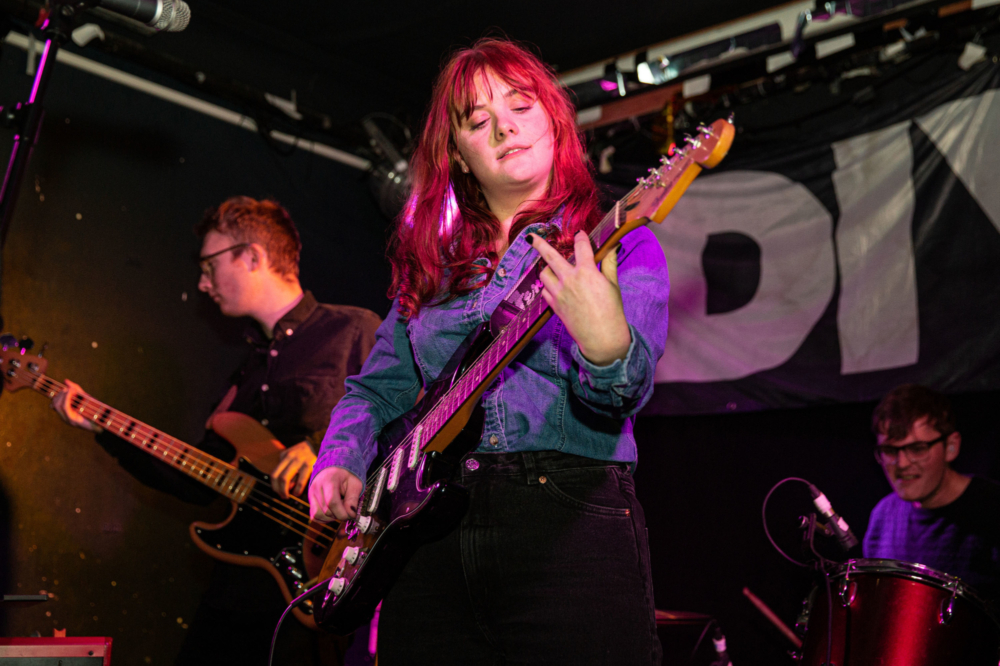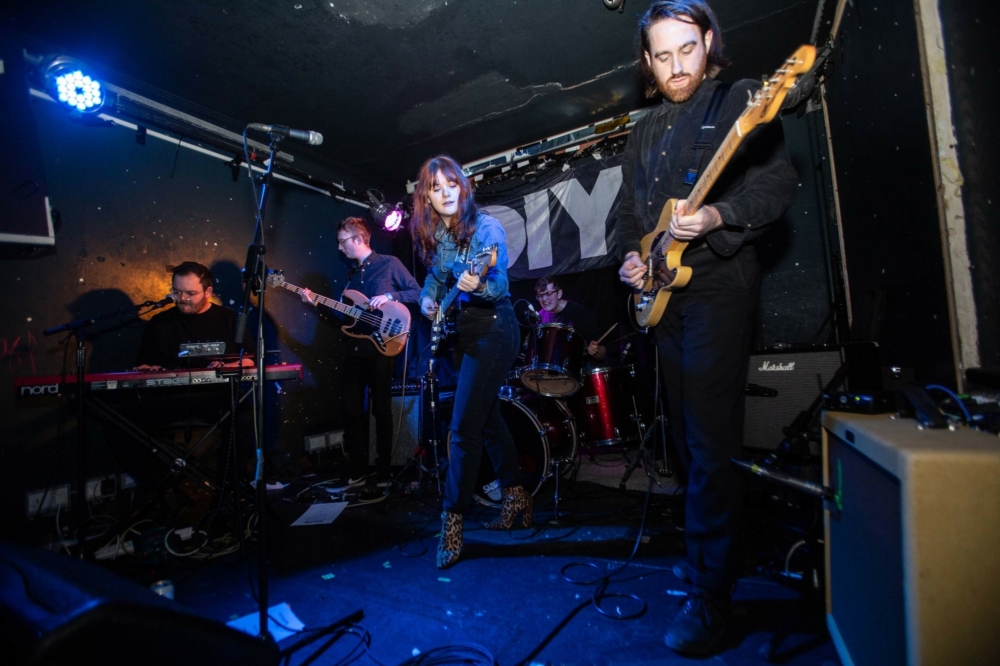 If Ruthie, then, is the 'Wonderwall'-ready acoustic-guitar-wielder of a party, then second-up act Drug Store Romeos are the slightly odd art kids who corner you to play their new experimental tune.
With vocalist Sarah asking the crowd for complete silence as soon as they set up on stage, the Hampshire trio breeze through their celestial style of indie pop. Sarah's delicate vocals are intoxicating, if a little hard to hear at some points, but work expertly over tracks like 'Now You're Moving' and newbie 'Frame Of Reference'.
Although the performance is a little messy - seemingly due to some instrument tweaking, even there is an always-welcome introduction of a glockenspiel - when the trio come together, it's hard to deny the magic that they have.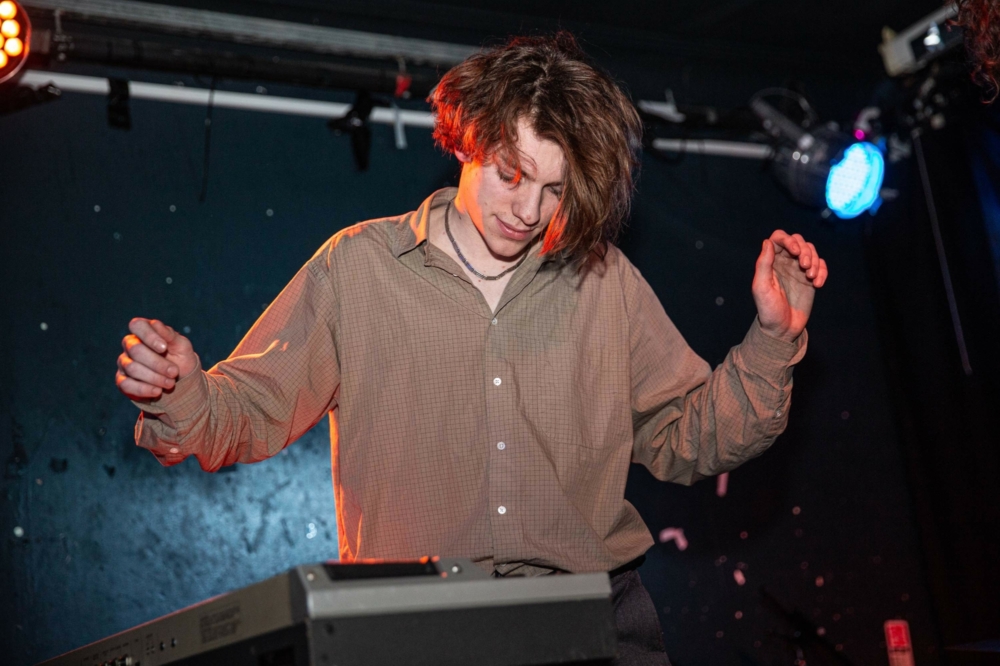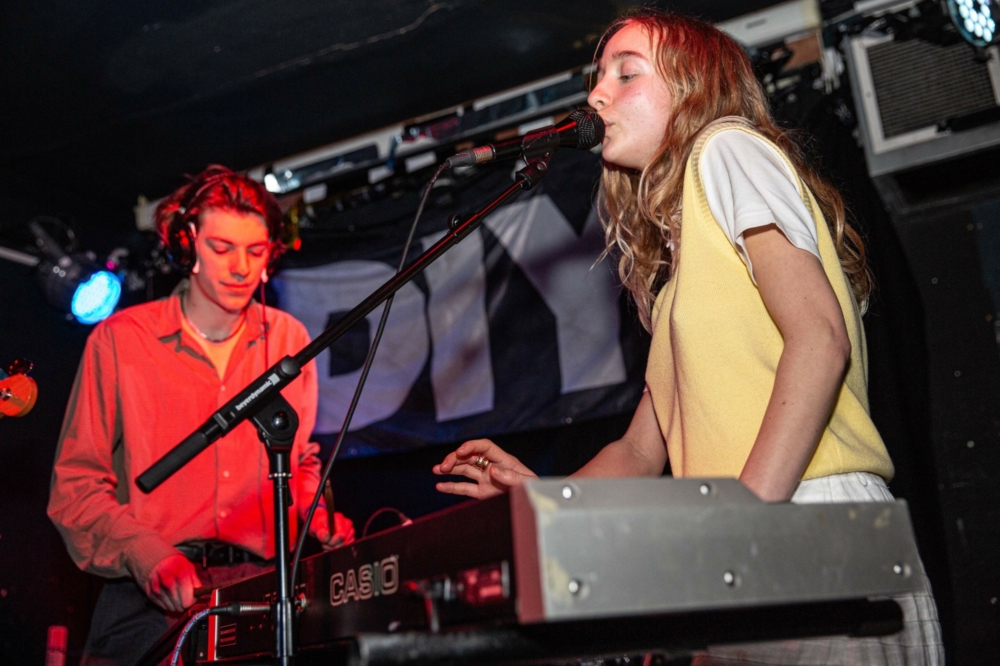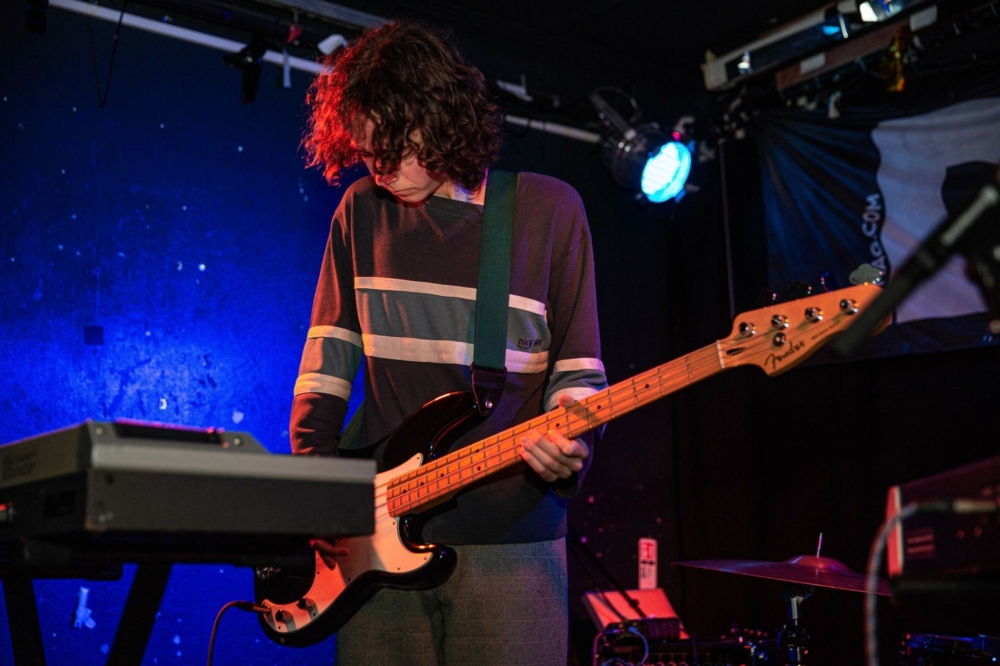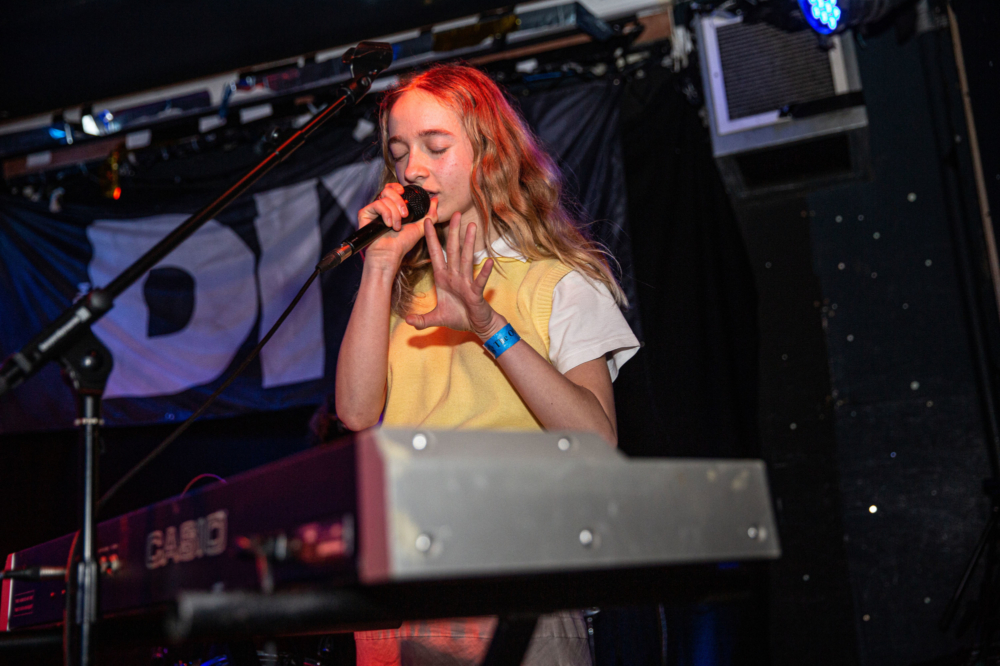 Pregoblin take to the stage next with what we can only describe as a set reminiscent to your two drunk pals hogging the karaoke machine for 30 minutes.
Made up of former Fat White Family collaborator Alex Sebley and indie synth-pop's Will Sin For Love's Jessica Winter, the duo are equal parts weird and wonderful, commanding the stage with dance moves and dramatic fist grabs. Blending ABBA-esque piano chords with a funk based backing and undeniable groves, recent single 'Anna (Flowers Won't Grow)' is an instant crowd pleaser, with their debut 'Combustion' landing equally favourable cheers.
Utterly mad yet totally charming, Pregoblin are undoubtedly two of the coolest uncool people you'll ever see.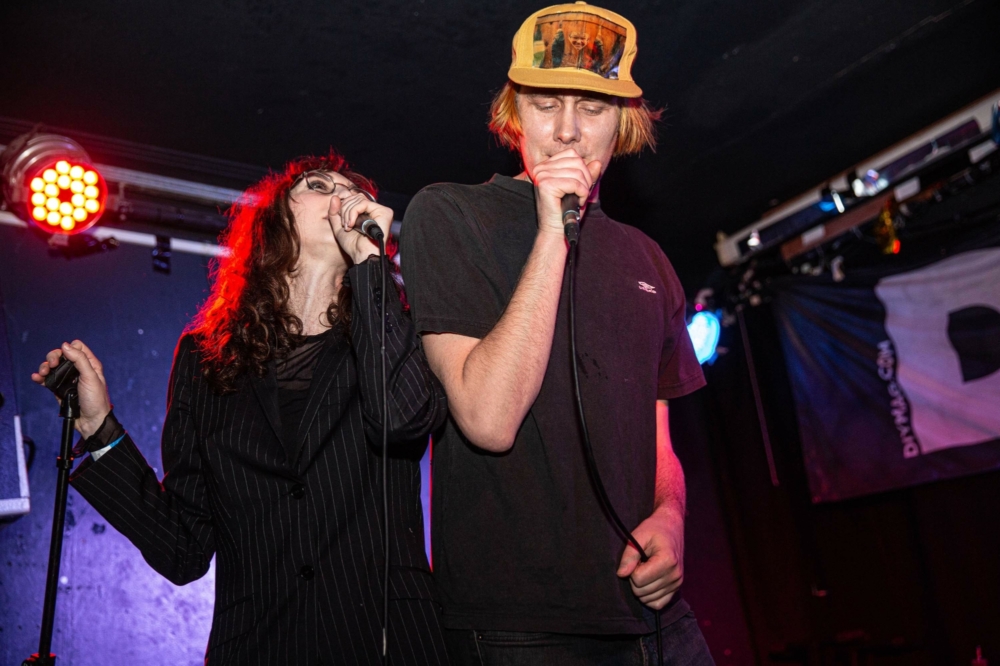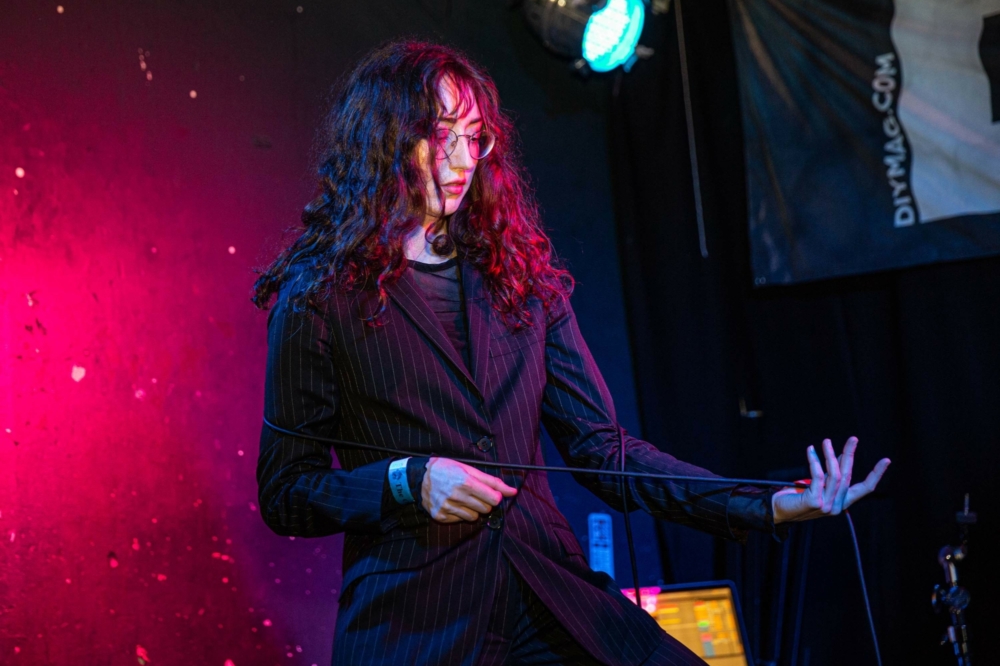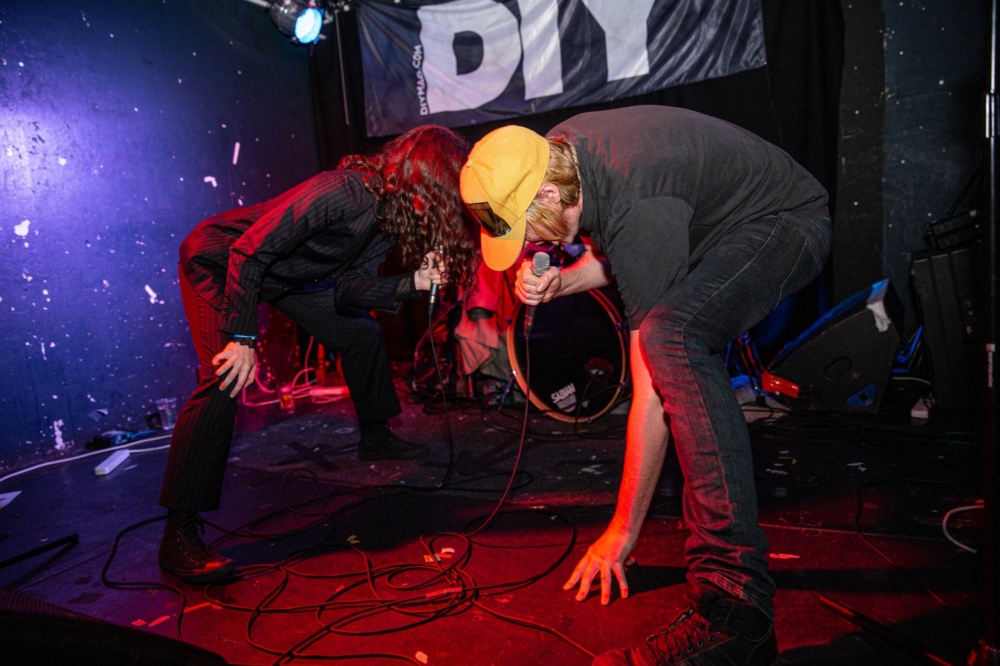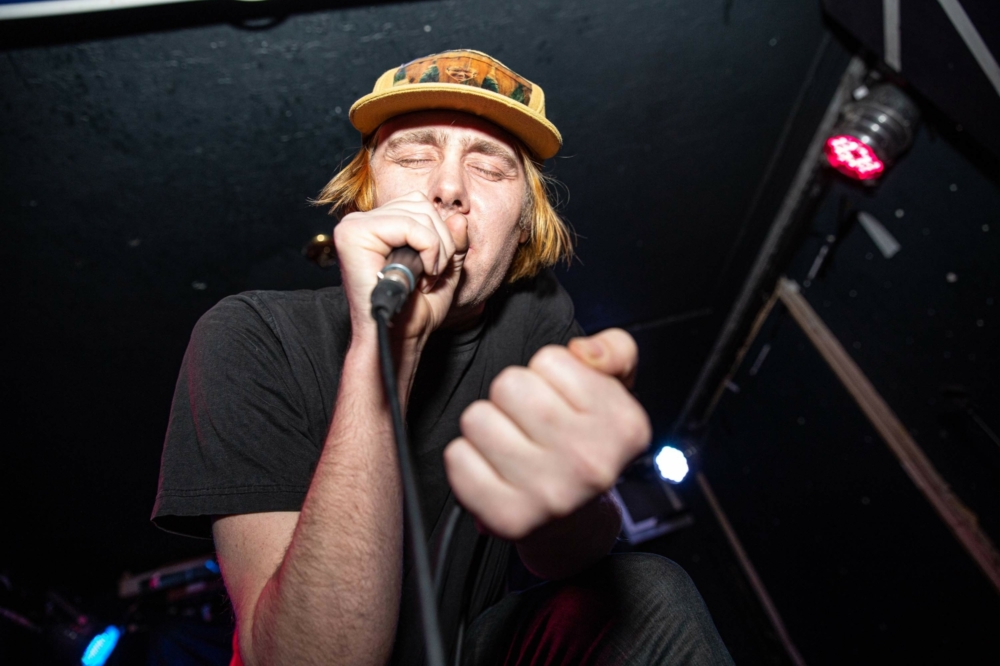 Entering the final stretch, we've had a lot of acts playing Hello 2020, and we don't want to say that we were saving the best 'til last, but we low key kind of were.
Bounding up on stage for our last performance of the night, Bristol's Lynks Afrikka is dressed like some kind of demented barbie doll with all the energy of someone who's polished off a Redbull with a line of speed in the bathroom. Introducing us to his backing singers/dancers/performance artists "Lynks Shower Gel" - "You might remember us from your Christmas box sets!" - his set is, quite frankly, incredible, with killer dance moves and infectious industrial bops all flourished with an insane theatrical fanfare.
Celebrating his second birthday, there's a momentary pause during bangers for him to bat down a celebratory piñata, declining to throw his stick into the crowd as it's "not a fucking Shame gig", before he launches into more of his wonky pop numbers.
With each track filled with instantly quotable lines, it's all a bit like that 2010 viral vid 'Being A Dickhead's Cool'; intentionally tongue in cheek, hugely catchy, and fucking hilarious. "This song is about climate change but it's also a fun bop!" He yells before launching into techno-inspired 'On Trend'. 'I Don't Know What I Want' encourages a huge singalong as Lynks and his Box Set backup show off some choreographed moves.
Being called back on stage for an encore, Lynks saves set highlight for last with huge banger 'Str8 Acting' that he dedicates to all the queer people in the audience. "Drinking cold, cold beer in a hot straight club/ It's a lot like a pub, but with slightly less chairs," he sings over the electro backing, encouraging everyone to chant to the chorus "hot straight boys who like hot straight girls who like hot straight boys", like Blur's 'Girls & Boys' but with shitloads more fun and confetti canons.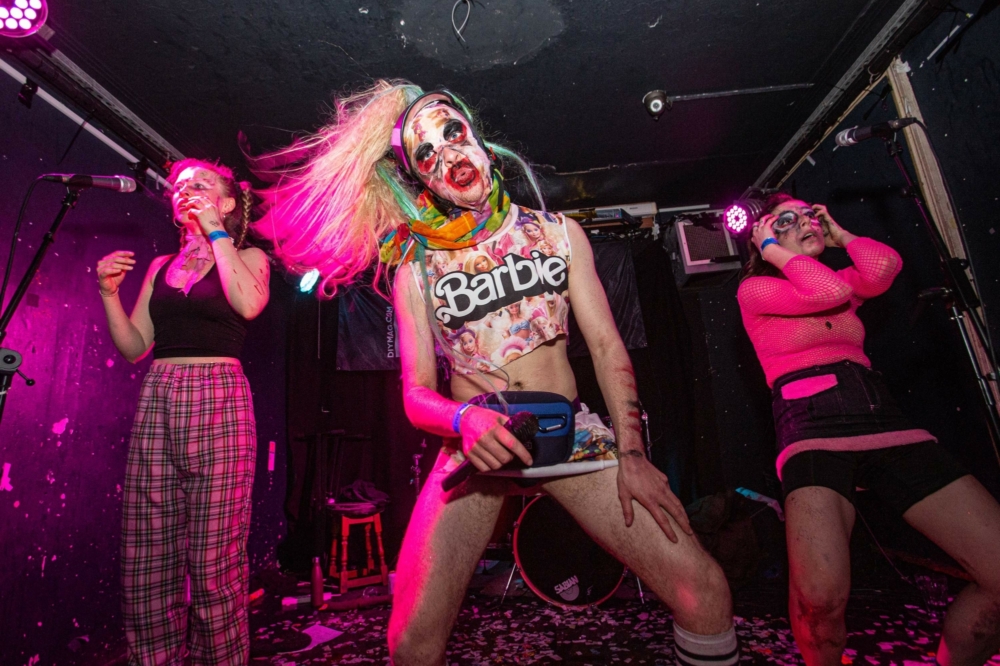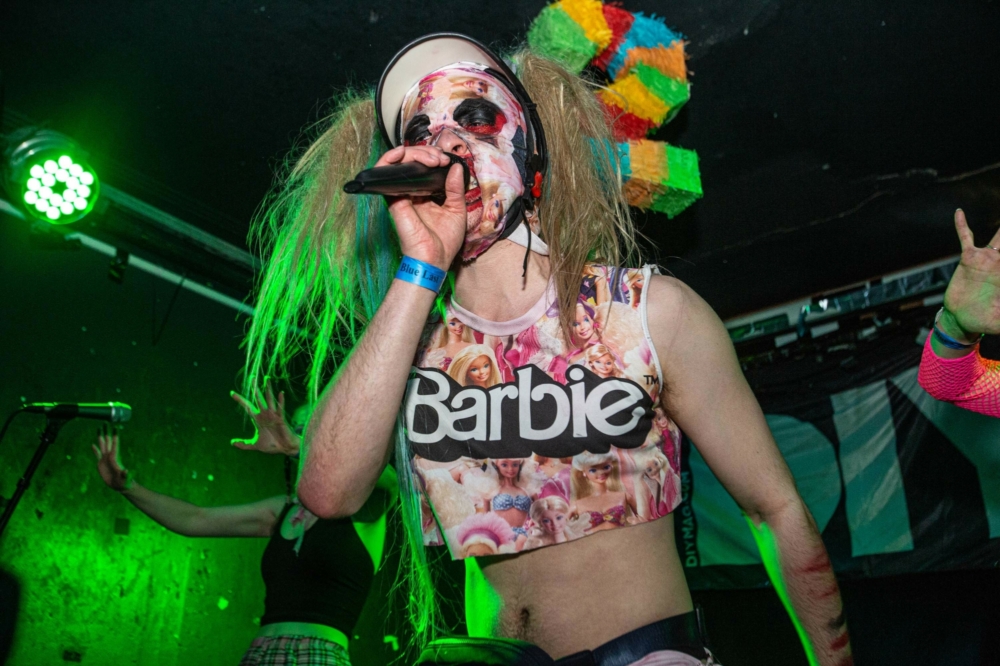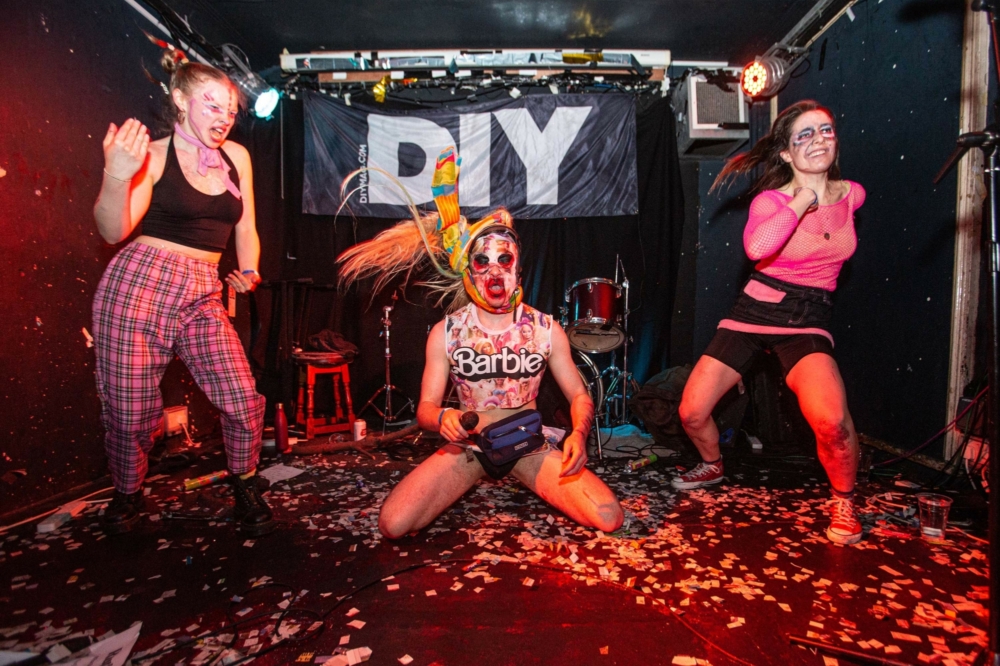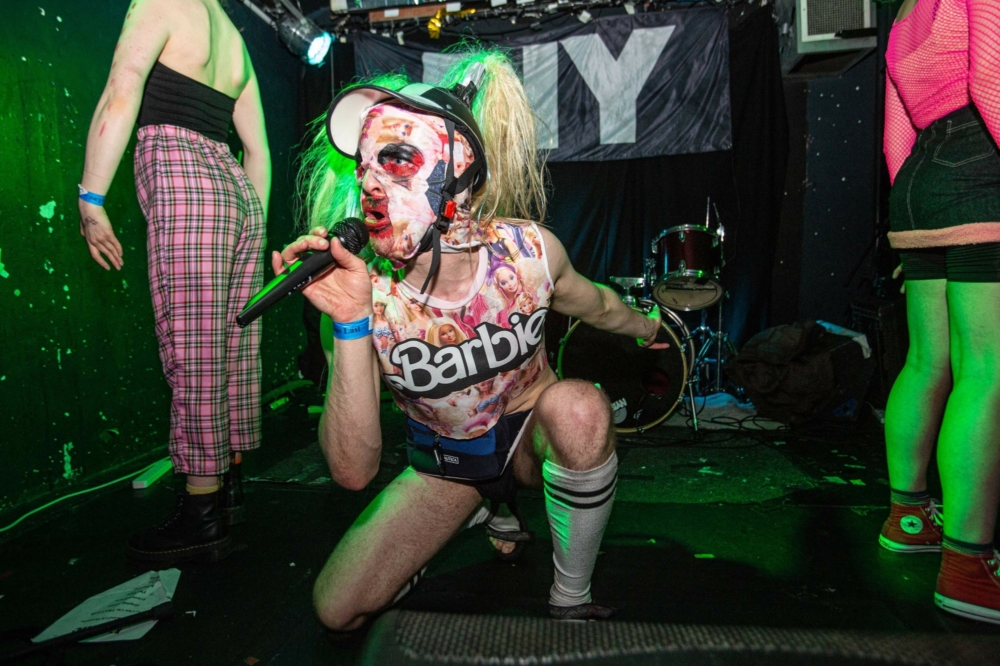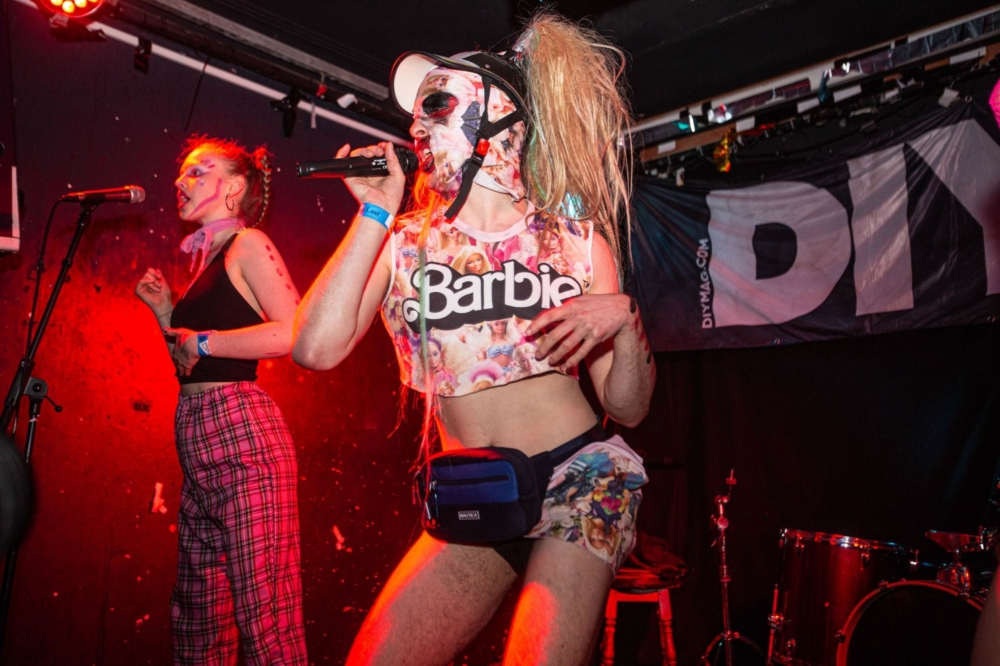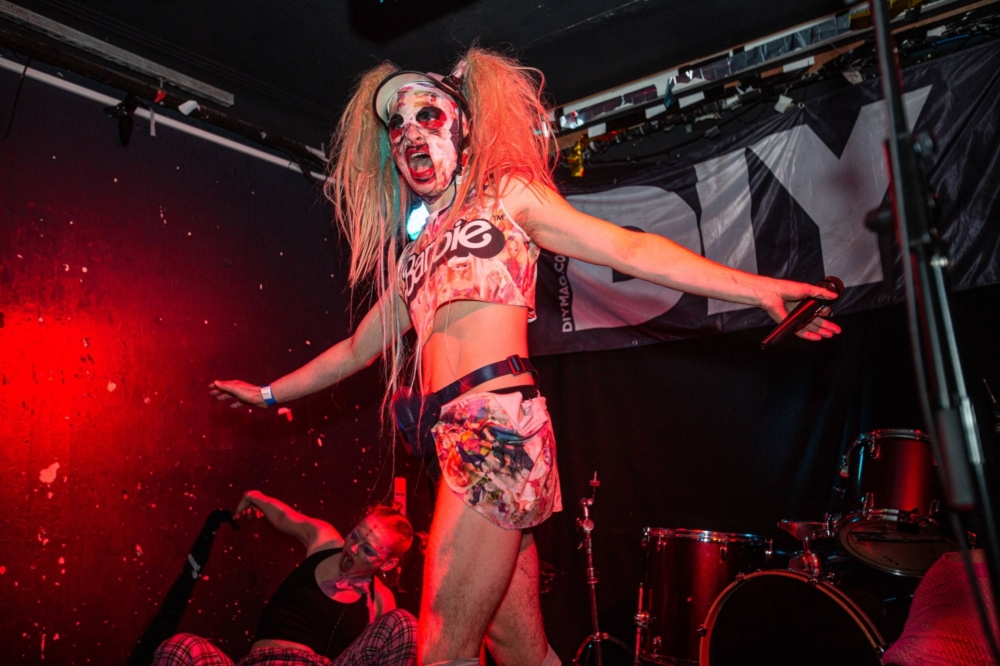 Get your copy of the latest issue