Watch
The 1975 get nostalgic in new 'Me & You Together Song' video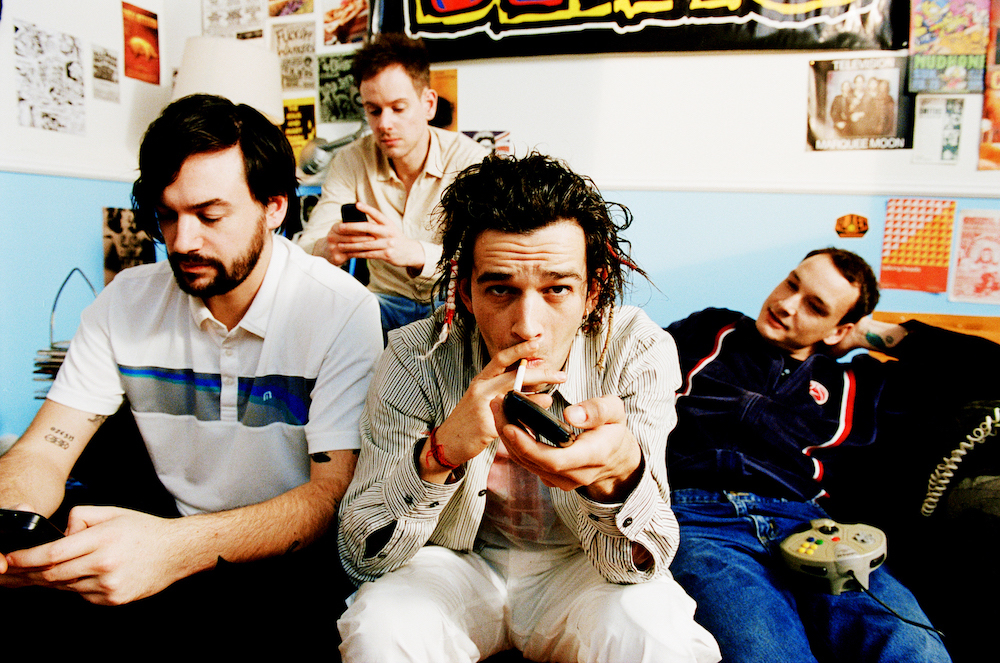 The 'Notes On A Conditional Form' newbie gets some cute AF visuals.
Get ready to feel all the #feels pals, because The 1975 have just released their brand new video for 'Me & You Together Song' and it's been plucked straight from all of your fave 90s coming-of-age rom-coms.
Recruiting some fans in relationships to make out in the background, the cutesy vid calls back to US teen flicks, full of classic scenes like the grungey kid falling for the girl next door and falling in love at first sight from across the dance floor.
Basically, it's cute AF and it's gonna fill you with joy, and (extra fun fact) it's directed by Bedroom who are the dream duo behind all of Dirty Hit label mate Beabadoobee's vids! Nice that innit?
"It's kind of me as a teenager; it's about idealism in relationships and trying to capture what I thought about Amy Watson or Chelsea Pollard," Matty told us about the track during our November 2019 cover interview. "And there are funny lines in it. When I write about relationships, I find it quite hard to be soppy so my sincerity comes from gags. 'I had a dream where we had kids / You would cook, I'd do the nappies / We went to Winter Wonderland / It was shit but we were happy'. Which is my way of saying I actually love you quite a lot."
Take a look at the latest taste of 'Notes On A Conditional Form' below.