News
Talk Show release new track 'Stress'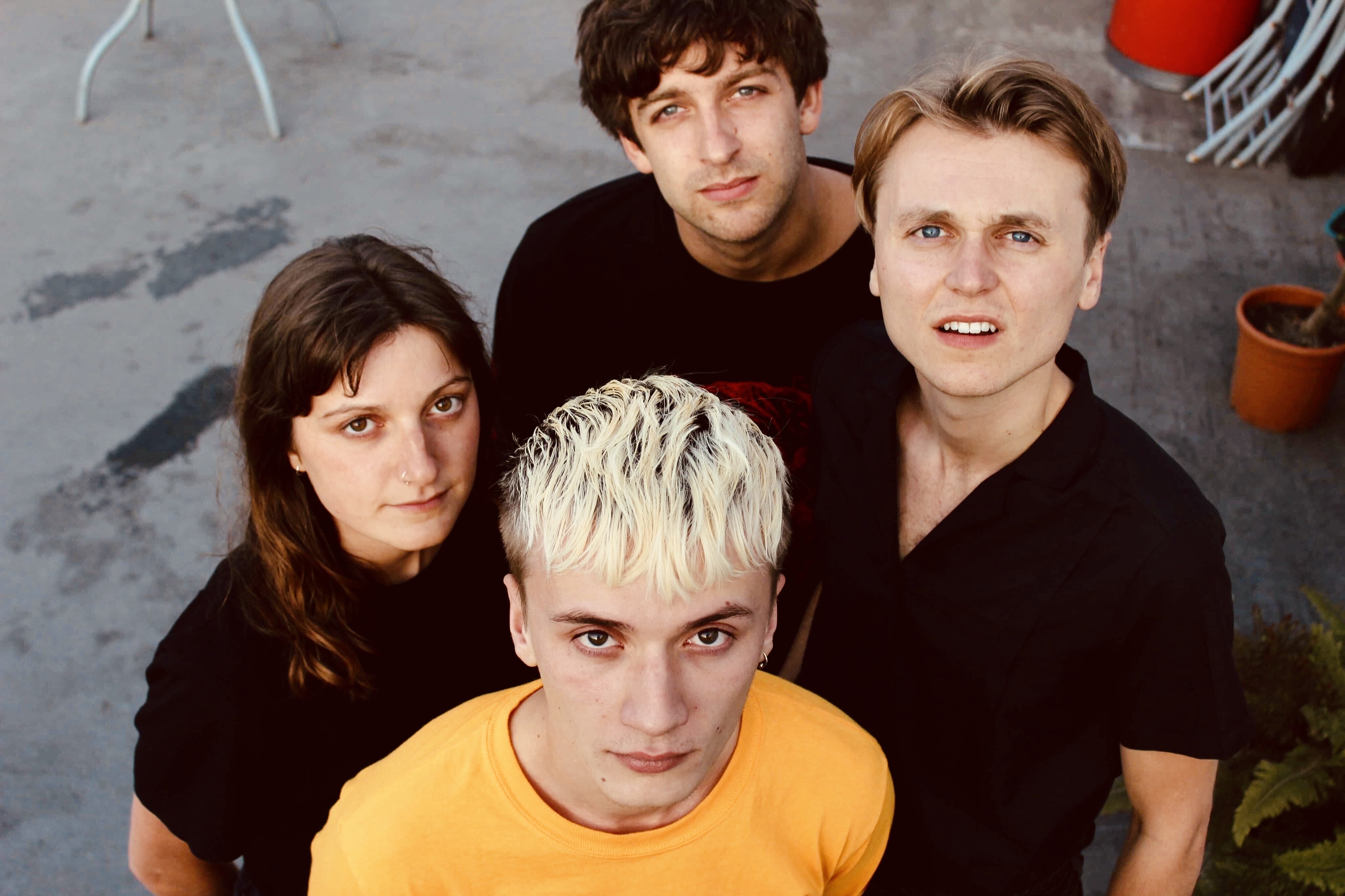 The group's EP 'These People' is set for release next month.
Talk Show have shared a second track from forthcoming EP 'These People', set for release on 27th March.
'Stress' follows the previously-released 'Banshee'.
"When writing 'Stress' it instantly felt like a song with a lot of heart and a larger than life attitude," says frontman Harrison Swann. "It's a song about modern love with its emotions and lyrics, worn proudly on its sleeves. Instantly it felt natural to play 'Stress' as large and as loud as we possibly could. Musically we wanted to compliment the forthright nature of the lyrics with a grandiose rhythm section. We tried to juxtapose the negative connotations of the song's title, with music that was bold and had a lot of attitude, not something that was insular or timid. The first time we ever played that song, I remember it feeling like it had a life of it's own, it really wanted to burst out of the basement we were in. "
The group tour the UK from late March.
MARCH
27 Abertillery Dolls House
29 Newport Le Pub
30 Swansea Bunkhouse
31 Wrexham Udegun Arts Space
APRIL
17 Glasgow Nice'n'Sleazy
18 Manchester YES
20 Nottingham Bodega Social Club
22 Bristol Crofters Rights
23 London Lafayette
24 Brighton Green Door Store