Listen
Moaning unveil new track 'Make It Stop'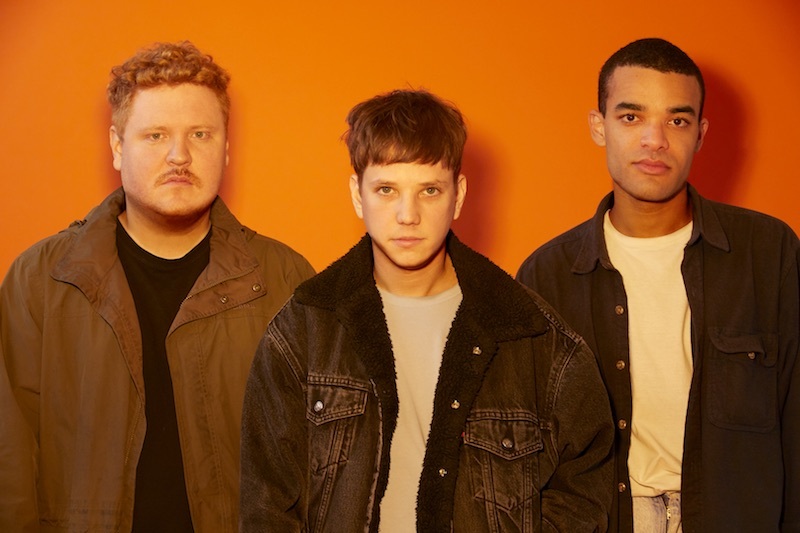 Photo: Michael Schmelling
It's the latest single from the group's upcoming album 'Uneasy Laughter'.
With their new record 'Uneasy Laughter' out on 20th March, LA's Moaning have unveiled their latest track 'Make It Stop'.
Of the song, Sean Solomon says: "The song is about questioning negative thoughts but struggling to find a solution. Being stuck in your head. There was a period of time where I thought everyone hated me and was out to get me. Now I realize no one actually is putting that much energy into thinking about me at all. Depression can be extremely narcissistic. I encourage people who relate to this song to call someone and ask for help.
The whole band made a collage for the video. It was really fun piecing different elements together. We also added some extra surprises. The dimensions of the collage are 1920 by 40,000 pixels. It's a big ass thing!"
Check out the new track and 'Uneasy Laughter track list below.
'Uneasy Laughter' Tracklisting:
1. Ego
2. Make It Stop
3. ///
4. Stranger
5. Running
6. Connect the Dots
7. Fall in Love
8. Coincidence or Fate
9. What Separates Us
10. //////////
11. Keep Out
12. Saving Face
13. Say Something
See Moaning live at the following dates.
MARCH
16-21 - Austin, TX @ SXSW
APRIL
07 - San Francisco, CA @ Slim's *
09 - Seattle, WA @ Chop Suey *
10 - Vancouver, BC @ Biltmore Cabaret *
11 - Portland, OR @ Wonder Ballroom *
13 - Salt Lake City, UT @ Urban Lounge *
14 - Denver, CO @ Bluebird Theater *
16 - Austin, TX @ Barracuda *
17 - Houston, TX @ The Satellite *
18 - Dallas, TX @ Deep Ellum Art Company *
20 - Albuqueruqe, NM @ Sister *
21 - Phoenix, AZ @ Rebel Lounge *
22-23 - San Diego, CA @ The Casbah *
MAY
07 - Los Angeles, CA @ The Regent *
* w/ Black Marble