Interview
New Tricks: Gaz Coombes, Supergrass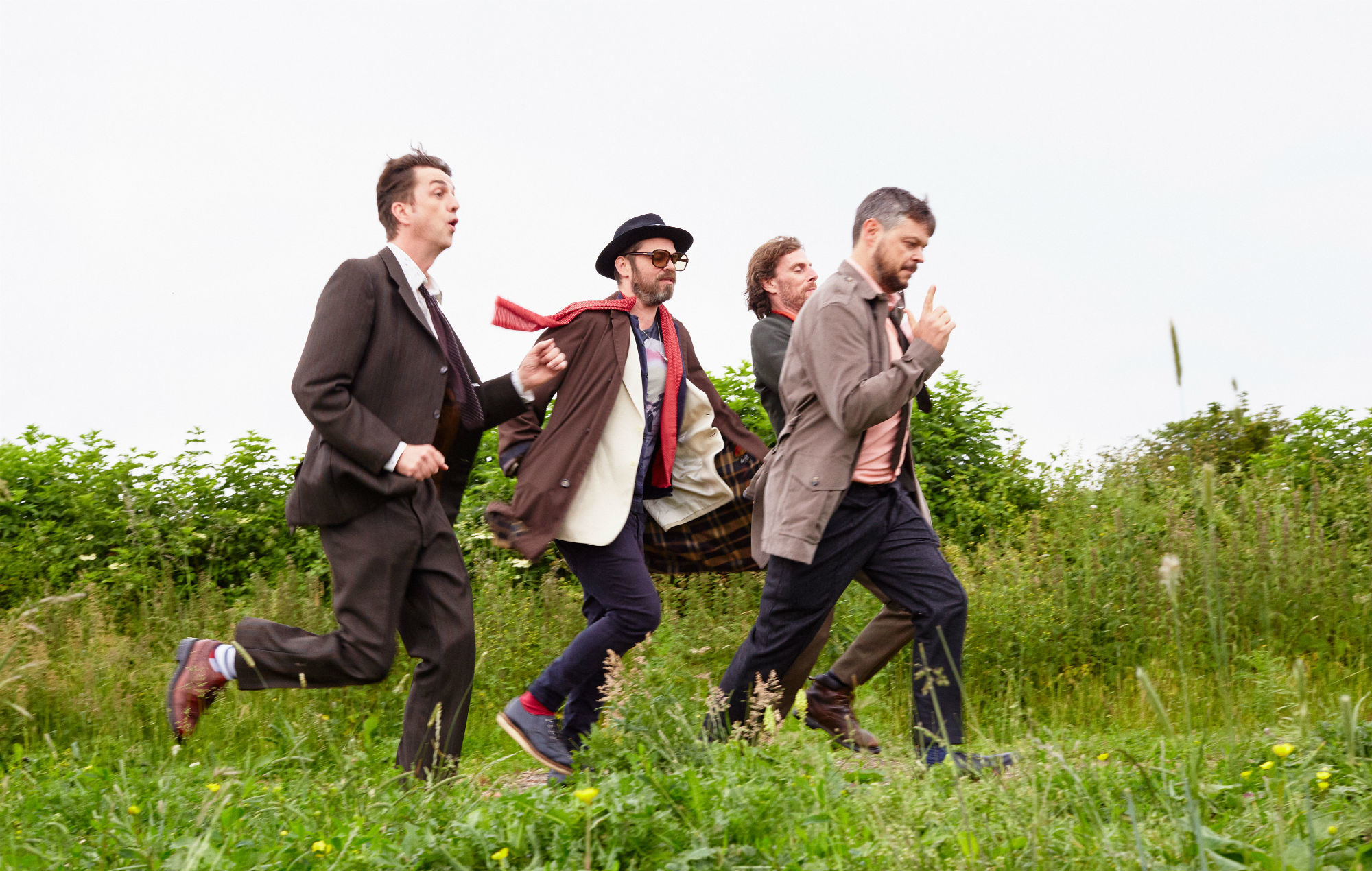 Currently playing their first shows together in a decade as part of an anniversary reunion tour, Supergrass frontman Gaz fills us in on the band's current activity and his personal new obsessions.
If Oasis were the boisterous lads of the Britpop playground, Blur the precocious Grade A students and Pulp the art nerds, then Supergrass were the ADHD kids in the year below, full of fizzing energy, nipping excitedly at their heels at every turn. In the likes of 'Alright' and 'Caught By The Fuzz', the quartet built up an early arsenal that charged gleefully out the blocks like the very sound of youth itself; now, 25 years after debut 'I Should Coco', the slightly-older boys in the band are taking the show on the road once more for an anniversary tour culminating at London's Alexandra Palace this weekend.

From Superfood to Sports Team, the legacy of the band has left its indelible imprint on British indie ever since, but – ever the inquisitive one – Gaz hasn't rested on his laurels in the interim, carving out an acclaimed solo career and even popping up as a Mercury Prize judge this year.

We sat him down to chat about Supergrass' much-anticipated return and delve into all the new artists and albums that are currently pickling his pickle…
How was it playing your first warm-up shows back together ahead of this tour?
The expression on the audience's faces at Oslo [in London], everybody was smiling ear to ear and that was really special. We'd had really good rehearsals, as soon as we started playing we all really felt that connection that doesn't really go away. A lot's happened in 10 years and I didn't doubt that we'd be able to connect, but you never know how it'll sound. But then we just hammered through 'Strange Ones' and 'Caught By The Fuzz' and they're just ingrained; you can feel that weight of the power in the song and how we all move around each other, and it was so good to experience that again.
How has it been trying to capture that youthful energy that you were always known for again?
It works for me when it's loose and exciting and nothing's too calculated; it just needs to be free. I don't think it's vital that it's youthful, it just needs to be explosive and exciting, and I think that's something that can be achieved at any point. You don't wanna go on the road and say the same things every gig, and have this worked out stage patter; you wanna play it like it's the only show you're doing – that's how I always wanna approach any gig, and it takes a lot of energy to play every show like it's your last.
What was the appeal in getting the band back together now?
It's a tricky one because, for me, a pure nostalgia trip isn't really what I'm into. I've refrained from playing any of those songs for the last 10 years because I've always had the view that if I'm going to play those songs in a band format then I only want to do it with the Supergrass boys. I want to leave the magic where it is. But I think we've always been really good at doing things our own way; we've always existed in kind of a bubble, and I think maybe that stems from living in a little village and not being part of a city scene and the pressures and expectations that come with that. I think we were left alone at the beginning to evolve and grow in our own way, and I think we're treating this like another step in the life of Supergrass rather than just cashing in on a nostalgia trip. But at the same time, people wanna hear the hits! But we all wanna achieve a great show that's brilliant in its own right; there's not gonna be dancing puppets everywhere and ego ramps for me to run down.
And now, onto the new... What was the last record you heard that you were properly excited by?
I was on the Mercury Music Prize panel last year and it was a great experience. I was unsure at first about doing it; I find critiquing other bands a bit odd. But it was cool because it was an overview of some really great, important records. Every year I work, I have either a record or a tour to do so I don't often have that energy and headspace to go through and explore. I found bands like Snapped Ankles – their record was brilliant – and Anna Calvi, Kate Tempest and Cate Le Bon all had great records that I wouldn't have maybe jumped on to otherwise. Little Simz's record stayed with me the longest; when I got my judging panel hat off, that'd be the record that I would put on.
What's the best new band you've got into recently?
I think they're quite divisive, but I thought the black midi record was insane. There are two or three tracks on that that really tapped into things that I really love. There's a record by This Heat – this late '70s progressive punk band from up north – that I really got into about five years ago that black midi's reminded me a bit of. They do weird moves; the track will be going along and then it'll loop back on itself for another two minutes in an almost unlistenable way. I kind of love those moments where it feels quite brave.
What do you look for in a new artist?
I think it just has to have honesty to it. People are clever and they know if they're being hoodwinked with something over-stylistic or coming from an [inauthentic] place. You can tell when there's a connection, and it might be as simple as hitting a middle eight that's unexpected and takes you to a different place, but I just want to hear those 'wow' moments when I think, 'Shit, I wish I'd done that'. And when I do hear those special moments I get this sort of panicky feeling that I'm not doing enough and I think that's great: it's a healthy thing to feel pushed by other artists.
Who would you want to see graduate to the top of Glastonbury's Pyramid Stage?
IDLES are doing brilliantly, but whether they're a Glastonbury headline band I don't know because it would almost seem away from their ethos [to do something so big]. Then Foals have had a brilliant 18 months and both of their records were brilliant. They've had a stellar rise over the last couple of years, and also they're fellow Oxford boys!
What albums from your youth would you recommend people dig out for a listen?
Frank Zappa's 'Hot Rats': people could see it at times as very muso and virtuoso which he was, probably because during that period in the '60s and '70s there was a lot of other music that had that punk thing to it. It was quite reckless and he'd bring people like Captain Beefheart onto his records and then I'd go off and explore him. Beefheart's 'Safe As Milk' is also a fucking great record.
Anyone modern that you'd love to collaborate with?
Whoever will take me! I've worked with a few lesser-known artists over the past year so it doesn't have to be someone big; if I like the sound of something, then I want to be involved. I could see Supergrass and Taylor Swift though, easy. I reckon that could work.
And outside of music, what else are you currently nerding out on?
I'm a big movie-head, that's my thing if I have time off. I saw 1917 the other night and I thought it was stunning; for the first half hour I was so distracted by the film-making and how they did it technically, I almost need to watch it again to forget all that and just get into the story. I like editing footage and finding the energy in the images, because it's not a million miles away from getting a performance in the studio; taking it into a visual sense has been really exciting when I've done a few videos over the years.
More like this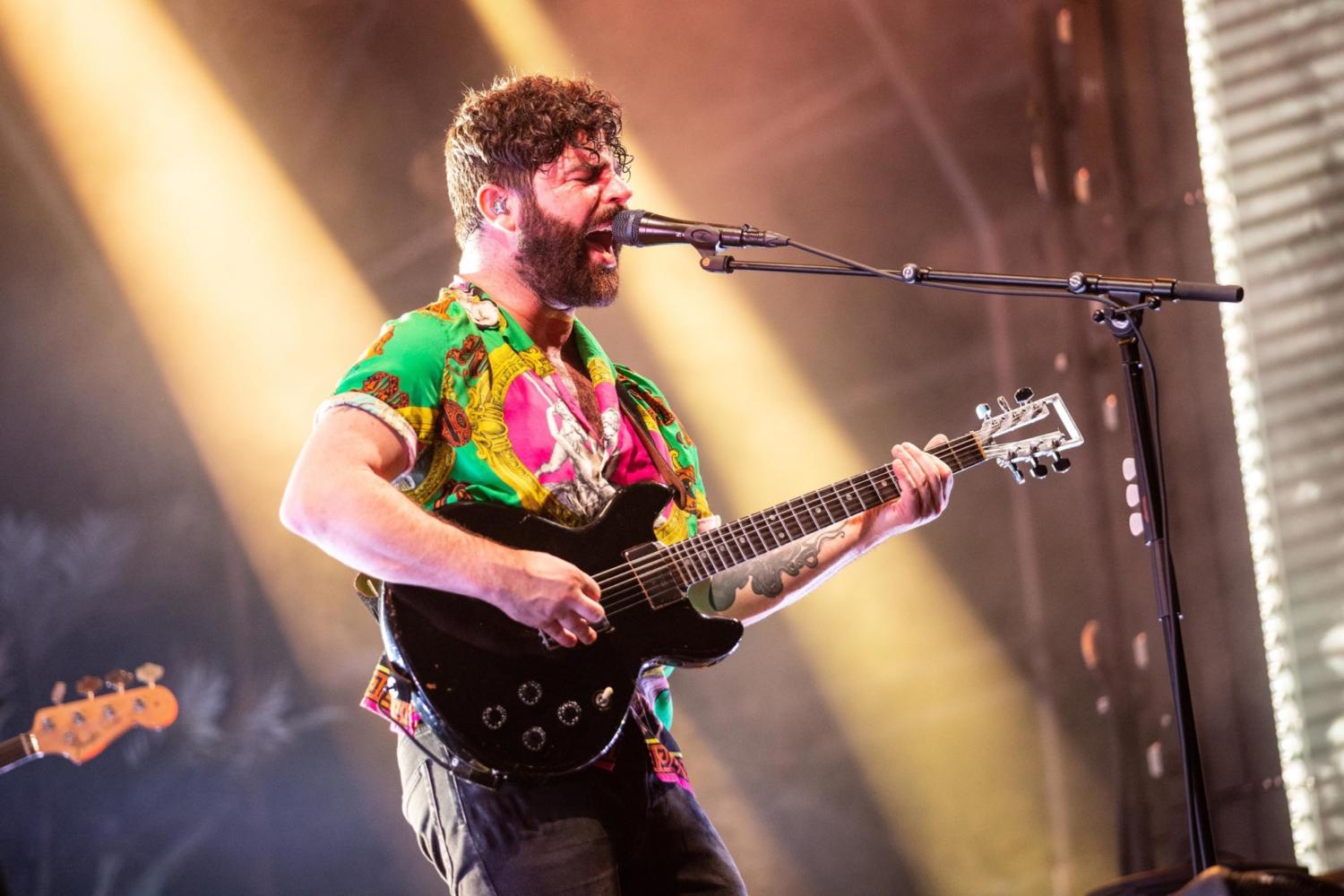 Kelis, Elder Island and Joy Crookes are also heading to Oxfordshire.