Interview
Live. Laugh. Lauv.
With debut album '~how i'm feeling~' the man behind all your favourite radio bangers is finally stepping out into the spotlight. But is pop's worst kept secret ready to become its newest frontrunner?
"For somebody who has multi-platinum songs, it's nice because I can walk around and still exist and a lot of people have no idea who the fuck I am," Ari Staprans Leff laughs. "But sometimes it can get annoying when somebody introduces me like, 'This is Lauv' and people are like, 'Who?!'. Then they sing 'I Like Me Better' and they're like, 'Oh my god, I love that song!!' Like fuck off…"
Although you may not yet be able to pick him out of a lineup, it's almost impossible that you haven't heard one of Lauv's songs. 'Boys' by Charli XCX? He co-wrote that. 'I'm So Tired…' by Troye Sivan - a non-stop feature on the radio at the beginning of last year? He's the one singing back to back with the Aussie star. Boyband of the moment BTS' 'Make It Right'? He's the voice who hopped on the remix. In fact, Lauv is arguably one of the biggest pop stars on the planet right now, but - despite a cool 1.5 million followers on Instagram - even when sporting the gigantic fluffy faux-fur coat he's modelling today, the Californian can still pop down the shops for a pint of milk relatively unnoticed.
However, all of that is likely to change pretty soon.
First starting to write music at age 13, Ari learnt how to produce whilst playing in emo bands, eventually deciding to become a songwriter and behind the scenes guy for other artists halfway through college when none of his own bands took off. It wasn't until later that he would dip his toes back into the waters of his own music, releasing his first track as Lauv in 2015; now, five years on, the 25-year-old multi-instrumentalist is gearing up to release hotly-anticipated debut '~how i'm feeling~' this month, a 21-track epic with all the ingredients to become one of the year's best pop offerings. "People know my songs but don't really know me," Lauv smiles. "I hope with this album, not because I want to be famous or whatever, but I hope people will actually connect with the full range of who I am."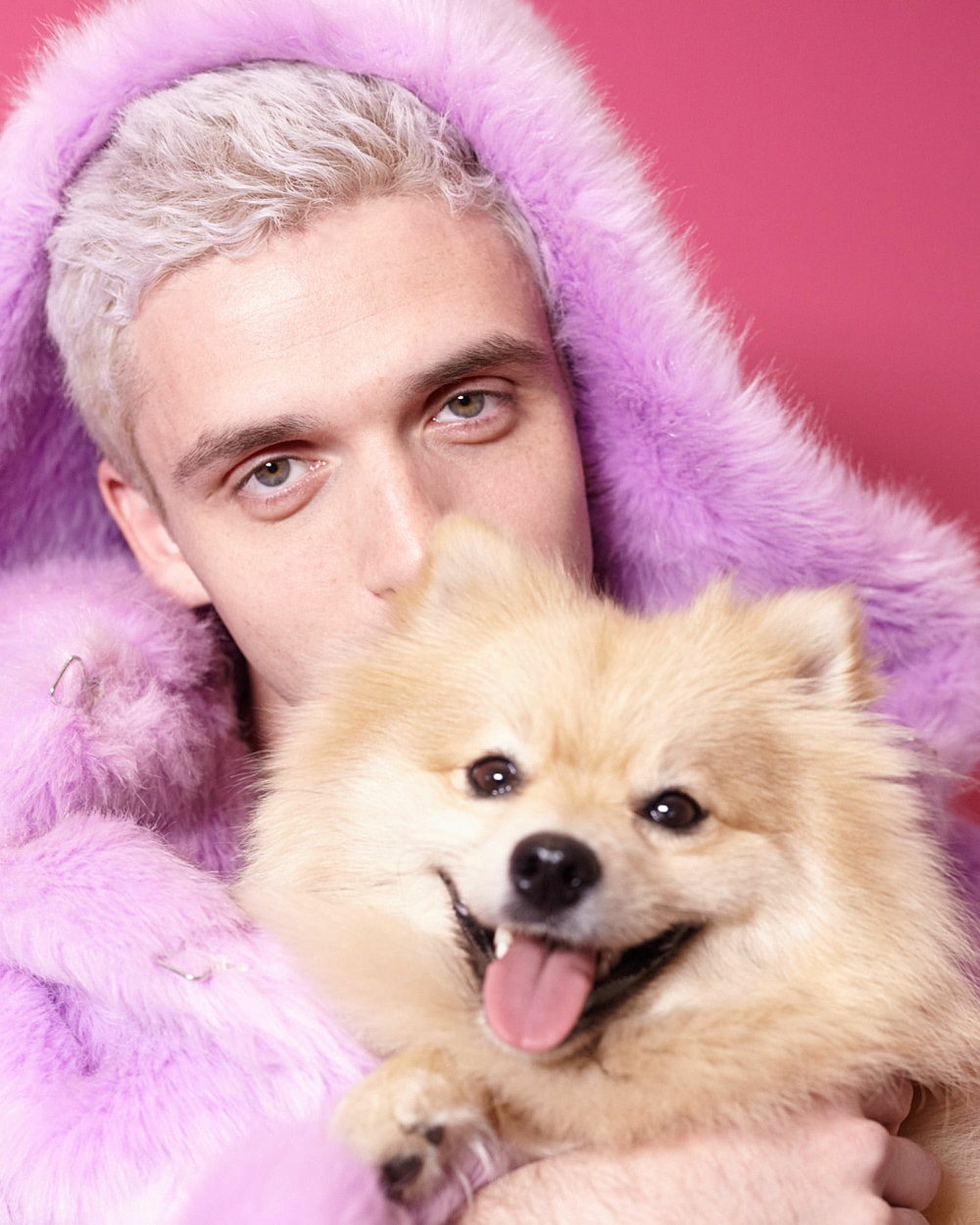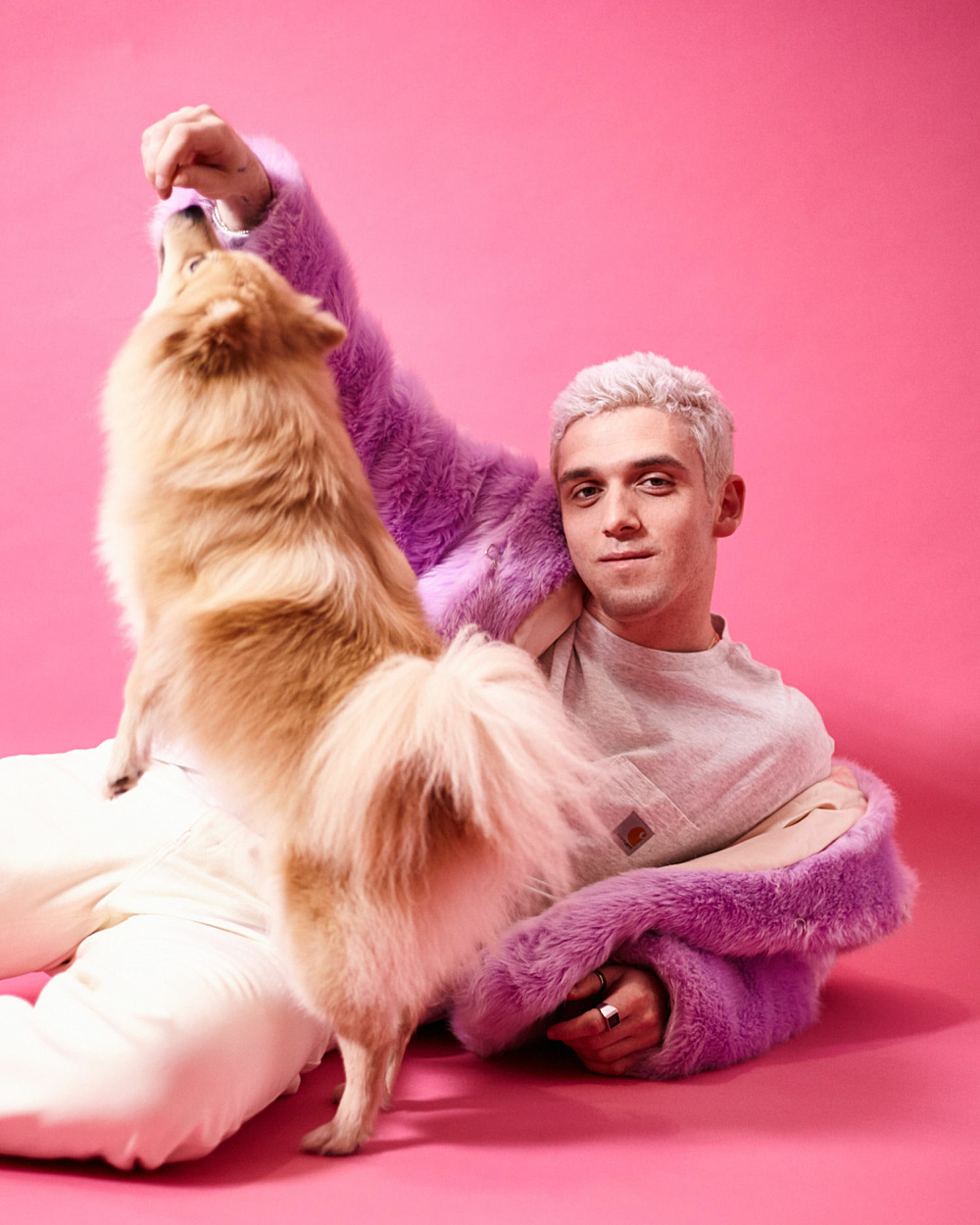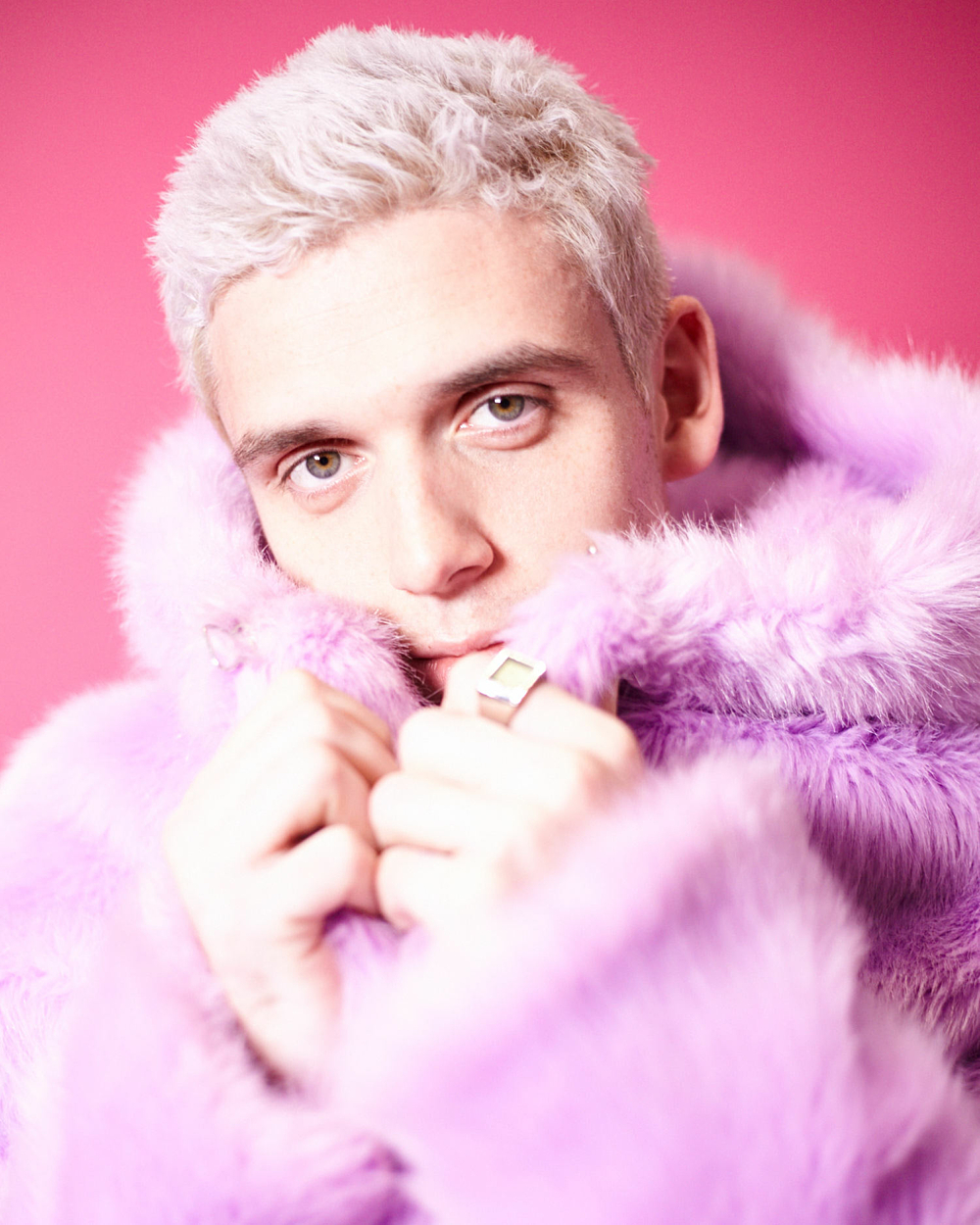 "People know my songs but don't really know me."
Exploring pretty much every emotion under the sun, '~how i'm feeling~' is a born soundtrack for pop lovers wanting to let out some angst. Flowing from heartbreak ('Believed') and an emotional apology to an ex-girlfriend ('Julia'), to falling back in love ('Tattoos Together') and an unexpected ode to the singer's favourite Mexican restaurant ('El Tejano'), the record encapsulates an emotional rollercoaster packaged up into the softboi bangers that Lauv has become known for.
Some of its highlights, meanwhile, come from the album's huge collaborations, with guest spots from many of pop's biggest names scattered across the 21-song run. "Before I started releasing music as Lauv, these were some of the artists that I'd listen to and if I could even be in the room with them and be a producer or contribute one line, that would be a fucking dream," he reminisces, naming LANY's Paul Klein, Anne-Marie, and BTS among his favourites. "I think it's so cool that these things are happening now. The BTS thing happened really naturally; I met them at their show in Wembley for two minutes and someone from their team was like, 'They'd love to have you on a remix of 'Make It Right' and I was like, 'Are you kidding me?!'. Then I said, 'I have this song ('Who') that they'd sound cool on' and they loved it and recorded it and I was like, 'What the fuck is happening?!"
Taking a little bit of inspiration from the Korean group, Lauv has even created his own boyband to celebrate the record, introducing six characters in order to convey all the different aspects he explores across the album. Dividing his personality into separate entities, there's The Existentialist, The Hopeless Romantic, The Class Clown, Mr Positive, The Fuckboy, and Spicy Boy: "The Fuckboy is all ego whereas Spicy Boy has some talent," he notes sagely of the latter two. "I used to think that I had to be certain things in certain moments, instead of thinking, well, this is who I am," he says of the idea to craft his "one-man boyband".
"Sometimes I might be mad and sometimes I might miss an ex of mine, but I'm just going to be all of those things, and I want people to accept that about themselves too."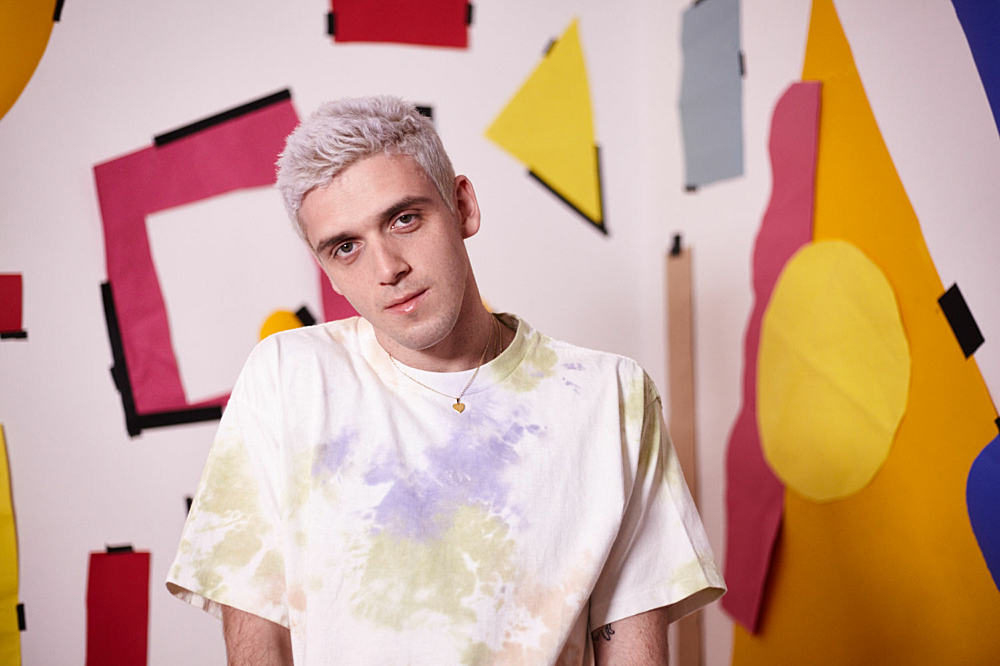 Lauv: The Story So Far
Still going "OH, it's THAT GUY!" when you find out you've been bopping along to a Lauv song for months? Let us remind you of Ari's big moments so far…
'I Like Me Better'
Originally released in 2017, this sleeper hit slowly inched its way into success, spending more than six months rising up the US Billboard 100 before being nudged into the big leagues via Netflix film 'To All The Boys I've Loved Before'
'There's No Way (feat. Julia Michaels)'
A classic tale of girl meets boy, girl and boy write a massive pop hit, girl and boy date for a while before girl and boy sadly break up. Julauv (we just made that up) might not still be a thing, but 'There's No Way' luckily is.
'i'm so tired… (feat. Troye Sivan)'
Reaching the UK Top 10 at the start of last year, Lauv'n'Troye's "accidental duet" was ubiquitous at the top of 2019. They may have been "tired of love songs", but the world was only just getting on board with Lauv.
'Make It Right'
Oh, y'know, just a little song in which Lauv was asked to guest with the biggest boyband in the world, BTS. Don't worry about it.
Indeed, the core of '~how i'm feeling~' is all about this idea of embracing all aspects of yourself: an obstacle that Lauv himself has struggled with in the past. Writing album opener 'Drugs And The Internet' a year and a half ago, he fell into depression shortly afterwards and almost quit music entirely. He confides that he's now in a much better place, mentioning meditation and establishing a regime in his life as factors that have helped him. "The thing that I don't like about all of this is it's very bad for your ego," he explains. "I have self confidence issues so sometimes I'll come out of a photoshoot or interview and feel like absolute shit and sometimes I'm on top of the world; it's this very egotistical ride and that's not why I got into music. I have a lot of trouble staying connected to what this is all really about."

It's a struggle that's he's had to deal with even more over the last year as his star has risen, and he's been starkly open about his difficulty adjusting to being in the limelight. In the video for album cut 'Sims', Lauv lies in bed debating Instagram captions and photos for hours, a practice that undoubtedly stems from real life experience. "The way I try to explain it," he suggests, "is you know when you're at a party and you're having a conversation with a group of people and you can be saying absolute shit and three people will be like, 'Yeah, I fuck with that' but you don't really know what the other people are thinking? On the internet you KNOW. People tell you."

A most recent example of this occurred when he released the video for 'Tattoos Together' and fans were quick to jump on social media to point out the similarities to The 1975's 'Sincerity Is Scary' clip. "That was a disaster of a morning," Lauv sighs. "I'm a fan of The 1975 but I haven't seen all of their videos, and when that happened I was fucking crushed. Me and Matty have spoken before about working on music - not necessarily for a 1975 / Lauv collaboration, but we're both always working on shit all the time - and the last thing I want to do is lose respect from an artist I really look up to, so I decided to address it head on and he was so fucking chill about it." Matty's texted response? "Ur mums a hoe. Lol Bro honest idgaf. Let's all love making music." Classic.

"It's definitely interesting being in the spotlight because I've had to learn how to care less about what other people think of me. Growing up I was always very self conscious and wanted to get approval from people; I didn't necessarily grow up in the most super-loving environment. Not that I'm not close to my family, and I love them very much, but I think there's definitely been struggles in terms of openness and communication of love. There was a part of me for a long time that was always trying to get that from other people and that's something that's had to change with me. How can I be happy with the person that I am in myself and put that out in the world and not really care if it does or doesn't do well, or if people do or don't like it? It's been this really interesting battle."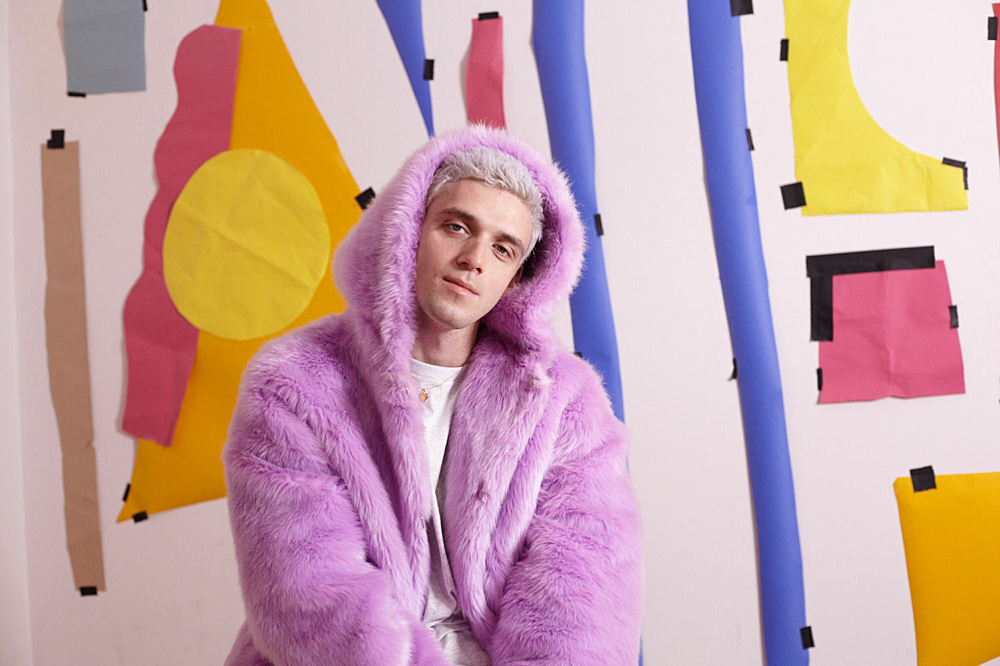 "Being in the spotlight, I've had to learn how to care less about what other people think of me."
Using social media to share his journey of self-acceptance, Lauv's online platform is peppered with iPhone note screenshots of his internal feelings and honest musings about what he's going through. It's a world away from many pop stars' perfectly curated feeds, but it's something that Lauv hopes his audience can connect to. "You see, what performs really well on Instagram is looking hot, but I want to make it more about real discussions," he emphasises. "I always resented [people focusing on physical beauty] growing up because I never felt like that kid and I always felt a little bit off and weird and different. So I try and focus more of my energy on honest messaging, which sometimes doesn't work because some people just don't care but that's fine because I hope it makes a real impact for the people who do.
"I used to want to hide from public image and not put my face out because I was highly insecure," he elaborates. "And I've come to realise that I'm still insecure, but I hope that by me not being afraid to show that - and just because I happen to make music that a lot of people like - it doesn't mean I'm some elevated person. I'm just like, fuck it, let's live."
So with a debut album finally entering into the world, and the prospect of global music stardom on his doorstep, how does pop's worst kept secret feel about stepping into the seemingly inescapable spotlight? "I don't really want it or not want it," he muses. "I'm leaning towards not wanting it, I think." He laughs. "I kind of like being able to be a dumbass and do what I like…" We'll see how that one pans out…
'~how i'm feeling~' is out now via AWAL.