Confirmed
The Magic Gang confirm sophomore album 'Death of The Party'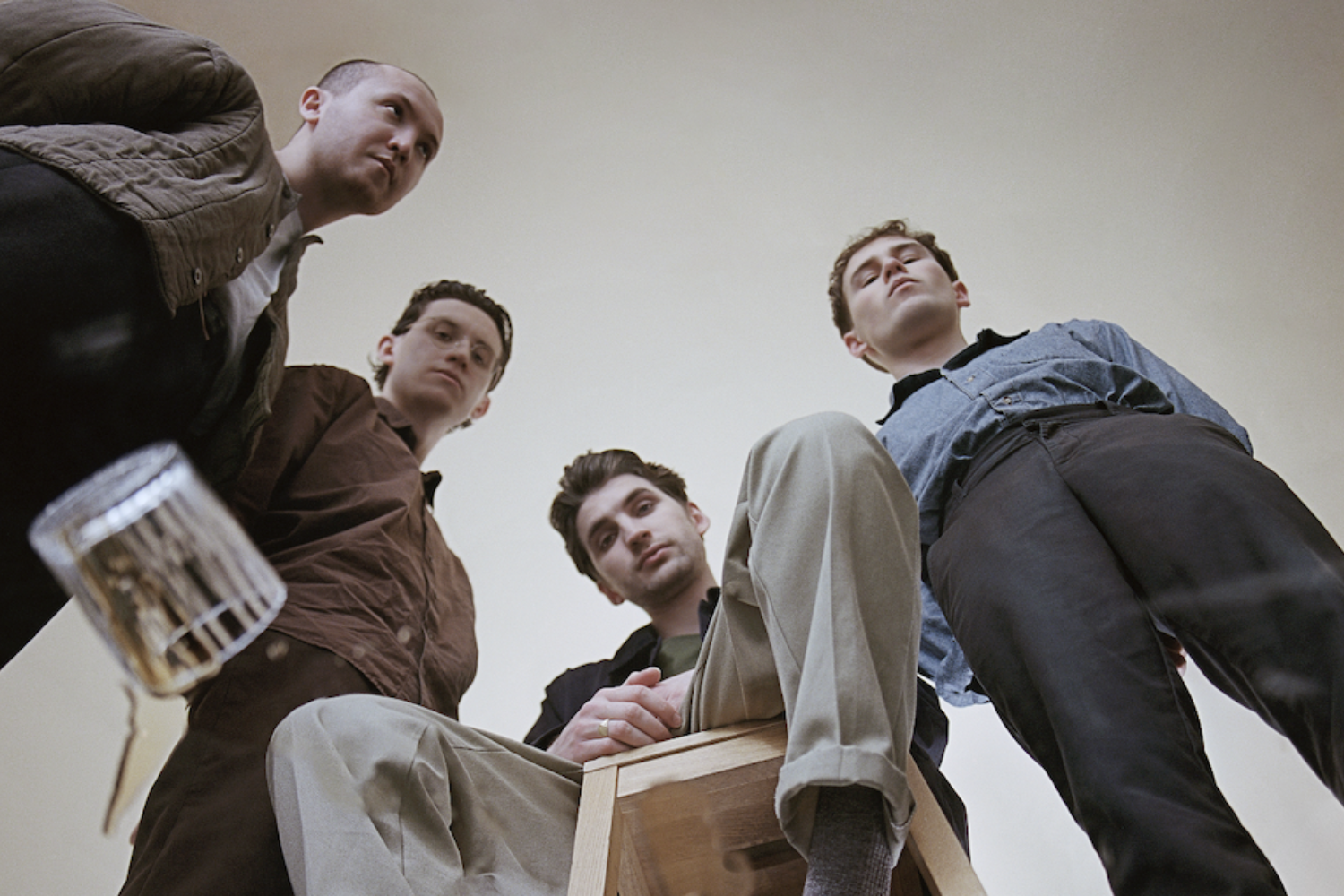 And they've also shared new track 'What Have You Got To Lose'.
Woohoo! The Magic Gang have finally confirmed the details of their brand new album!
Following their 2018 self-titled debut, 'Death of The Party' is set to land on 15th May, and the lads are giving us a lil' taste of what to expect with previously released banger 'Think' and brand spanking new indie-pop stomper 'What Have You Got To Lose'.
The first two glimpses into the new record, we met up with them to chat Album Two in December, which you can revisit here. As guitarist and vocalist Jack Kaye explains "We're in different places and dealing with different things, and as we get further into our twenties, so our importance lands on different subjects. I think our characters come through independently now. These songs sound like our respective diary entries rather than one uniform message." "The main thing on this next record is that we were thinking more about lyrical content and trying to be a bit more attainable and relatable rather than just writing vague sentiments of love," bassist Gus adds.
Check out the new track and record track list below.
'Death Of The Party' Tracklisting:
1. 'Intro'
2. 'Think'
3. 'Make A Sound'
4. 'Just A Minute'
5. 'What Have You Got To Lose'
6. 'Death Of The Party'
7. 'Take Back The Track'
8. 'I Am Sunshine'
9. 'Gonna Bounce Back'
10. 'Fail Better'
11. '(The World) Outside My Door'
See The Magic Gang live at the following fates.
MARCH
07 – Norwich, UEA (SOLD OUT)
08 – Margate, Winter Gardens
10 – Nottingham, Rock City (SOLD OUT)
11 – Sheffield, O2 Academy (SOLD OUT)
12 – Bath, Forum (SOLD OUT)
14 – Exeter, Uni Great Hall (SOLD OUT)
15 – Bournemouth, O2 Academy (SOLD OUT)
17 – London, O2 Forum Kentish Town
18 – London, O2 Forum Kentish Town (SOLD OUT)
19 – London, O2 Forum Kentish Town (SOLD OUT)
21 – Hull, Bonus Arena (SOLD OUT)
22 – Glasgow, O2 Academy (SOLD OUT)
24 – Leeds, O2 Academy (SOLD OUT)
25 – Newcastle, O2 Academy (SOLD OUT)
27 – Birmingham, O2 Academy (SOLD OUT)
28 – Manchester, Arena
MAY
02 – Live At Leeds
03 – Hit The North Festival
13 – 16 – The Great Escape
15 – London, Rough Trade East
16 – Bristol, Rough Trade
17 – Nottingham, Rough Trade
18 – Manchester, Piccadilly Records at Night & Day Café
20 – Birmingham, HMV
21 – Brighton, Resident
23 - Neighbourhood Weekender
25 – Southampton, Vinilo at The Loft
26 – Kingston, Banquet Records at Pryzm

JULY
30 – 02 – Kendall Calling
31 – 02 – Truck Festival
AUGUST
01 – Tramlines



Get your copy of the latest issue