Introducing
Get To Know… Phil Madeley
We meet the Birmingham songwriter ahead of the release of his hotly-anticipated debut EP.
Hello and welcome to DIY's introducing feature, Get To Know… getting you a little bit closer to the buzziest new acts that have been catching our eye as of late, and working out what makes them tick.

Recently we've met Cardiff glam rockers Buzzard Buzzard Buzzard, emerging London artist VC Pines, woozy-pop troubadour Brad Stank, PC Music's shiniest new talents Planet 1999, and now we're introducing you to Nice Swan record newbie Phil Madeley.
Weaving nostalgic influences into his blues-tinged style, the Birmingham songwriter recently released his stirring new track '21st Century Witch Hunt', lifted from his hotly-anticipated debut EP, which marries melancholy and emotive melodies in Phil's signature hypnotic style.
"21st Century Witch Hunt is inspired by the notion that in spite of what you believe in or stand for, you will be persecuted regardless," he explains. "The climate of persecution we live in, to me, still mirrors that of a bygone era of baseless accusations and primal Witch Hunts. It is manifested largely online. But it's subversive in a way because this persecution is carried out by both sides of the divide. I'm aware of that. So its hard to escape the blame, even myself. In one way its really about the unfathomable standard to which we have to conduct ourselves to escape this. And the narrative of the song stems from my own perspective of eventual reclusiveness due to this fear.
Ultimately there are no winners in this climate of persecution. We are all subject to the 21st Century Witch Hunt."
We fired him over some qs to find out a lil' bit more.
Describe your music to us in the form of a Tinder bio.
Desperately lonely. Send help.
What's your earliest musical memory?
I remember my mom playing The Smiths in the car and thinking it was naff as hell. My youthful idleness had dampened that first foray into "good music". But, like torture, I cracked, and 'The Boy With The Thorn in His Side' is now one of my favourite songs and speaks volumes to me. Being half Brazilian, I was exposed to a lot of Caetano Veloso and Joao Gilberto. Nobody does melody like they do and its contemplative like little else. It was always the soundtrack to good times.
Who were some artists that inspired you when you were just starting out (and why)?
Initially I was heavily obsessed with Dylan and Johnny Cash, as well as early acoustic blues like Robert Johnson and Son House. I would mope around the sixth form common room with earphones listening to Desolation Row and it was from then I knew I was all about the lyrics. I never really set out on what I wanted it to sound like, it just knew it had to make you feel. At the same time I was massively into early indie like The Smiths, Joy Division, and then obviously onto Arctic Monkeys, (early) Kings of Leon, The Strokes. I guess what ties them together is the cutting depiction of their surroundings. I was always drawn to artists that did that and have strived to be amongst them. Whether it's through humour or despair, I'm set on the idea of music as a vehicle for social commentary.
You're from Birmingham! What do you think of the music scene there at the moment?
It's kicking. There is a real inclusive climate and supportive network of bands.
It's pushing on in the wake of B-town and the sound born out of the likes of Peace and Swim Deep. A lot of our mates in bands like Melotone, The Cosmics, Sugarthief, Violet, and Village Bully, have broken the back of all that since then. On the live side it's all good too. Lots of good venues and the shows are always busy. They're largely a case of getting together with our friends who either play in bands or are involved with the scene in some way.
Are there any other artists breaking through at the same time that you take inspiration from?
Do Nothing cut deep for me. Lyrically its brilliant and it doesn't sound like anything else. Comparisons fall short. Live I've learnt a lot from them, i.e. the joy of looking fuckers in the eye as you cut close to the bone. Same for Sports Team and Buzzard x3. They've shown me the importance of energy on stage. It's one thing making your point, but another getting it across.
Who would be your dream collaborator?
Richard Madeley.
Musically or otherwise, what are you most looking forward to this year?
There's an EP coming out later this year. We've got a lot of shows coming up which is great. Plus festivals too which I'm looking forward to.
If people could take away one thing from your music, what would it be?
Nothing. It's mine.

Get your copy of the latest issue
More like this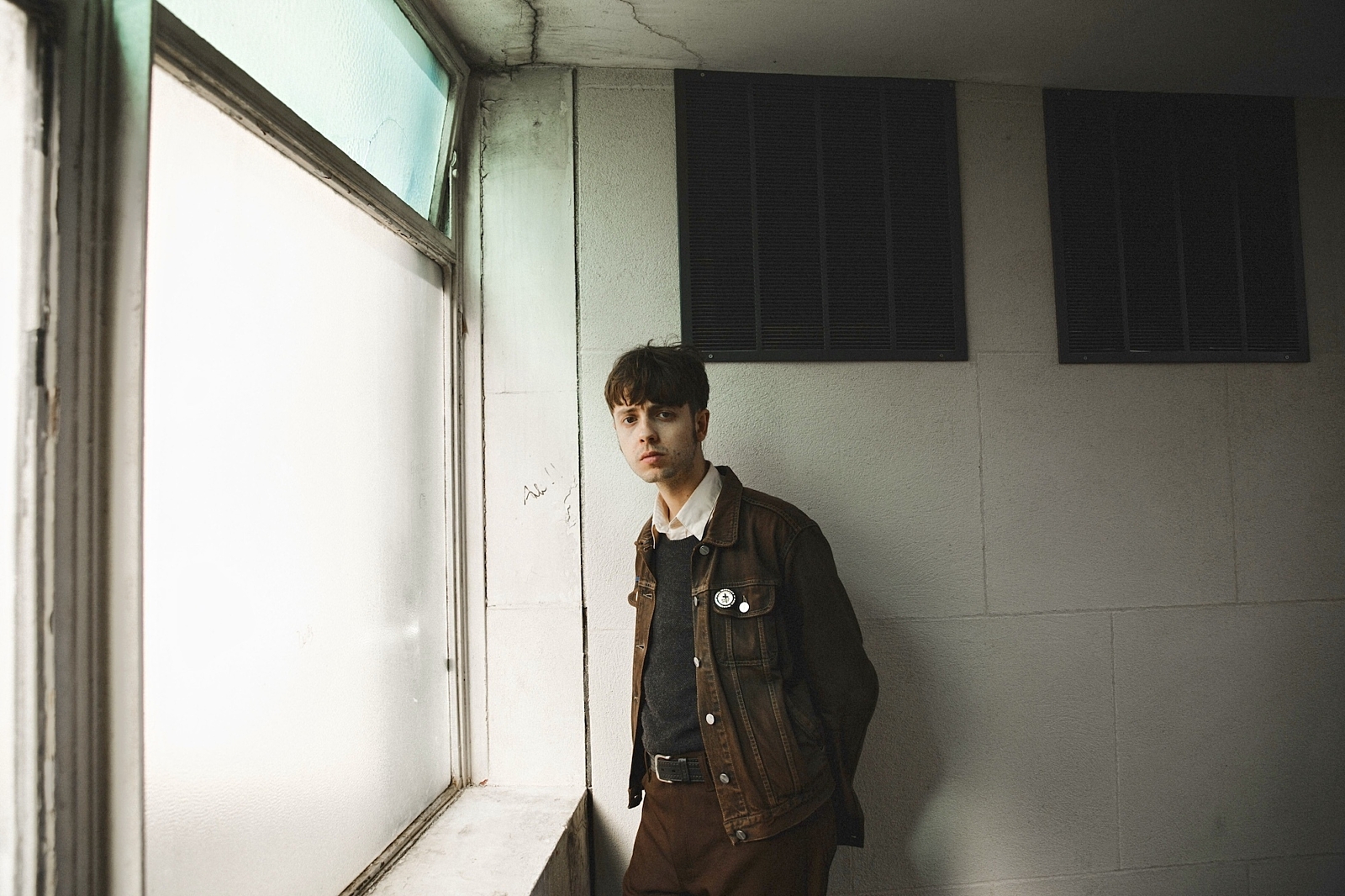 We meet the Birmingham songwriter ahead of the release of his hotly-anticipated debut EP.