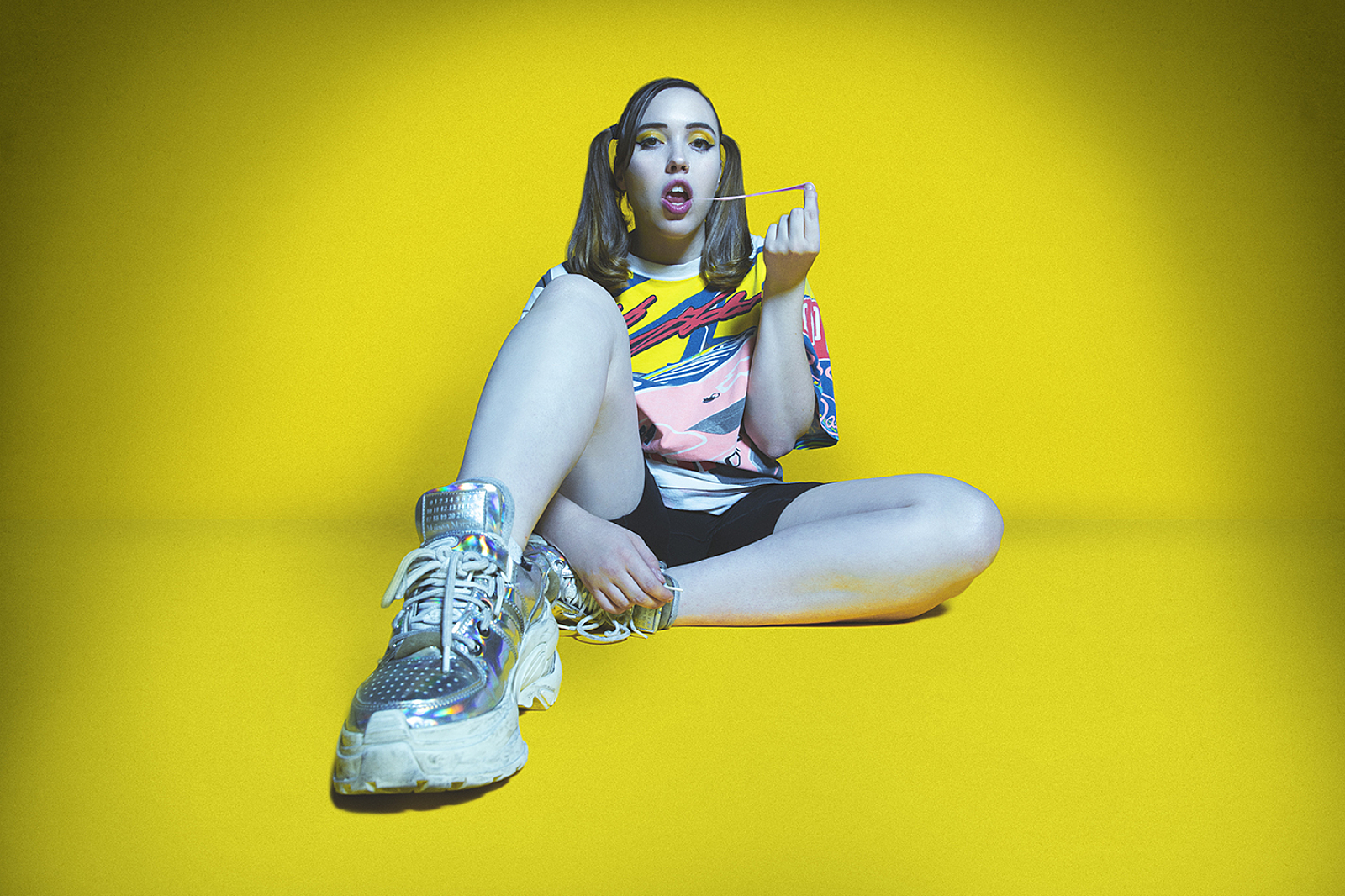 Photo: Brian Ziff
Interview
Life in Colour: Soccer Mommy
The incumbent queen of sad indie-rock on her stirring second record, 'color theory'.
It's not often you come across a debut studio album as stirring as Soccer Mommy's 'Clean'. Partly written in her dorm room at NYU while the artist otherwise known as Sophie Allison was still a student, the singer's first LP was placed on a handful of 2018's end-of-year 'best of' lists, garnered intense devotion from a fast-growing fanbase and saw its maker hailed as the incumbent queen of sad indie-rock.
Fast forward nearly two years, and with a vastly larger audience to appease and a stellar reputation to uphold, the now 22-year-old songwriter might be forgiven for being a little apprehensive about the follow-up 'color theory', particularly given her reputation for moody introspection. And yet it seems Sophie is actually feeling pretty chill about her second record.
"There's definitely some pressure, because I've got a bigger audience now, or more people who care, but at the same time I'm not really worried about it," Allison shrugs over the phone from the home in Nashville that she shares with her guitarist boyfriend, where she's currently enjoying a well-deserved break after two consecutive US tours opening for Vampire Weekend and Wilco. "I've done a lot of touring since 'Clean' and I've definitely gotten more skilled as a performer," she explains. "I think that helped me to feel more prepared for making this album. And I also felt more at home in a studio. I knew what I was doing this time round and I had a better idea of how to get it to sound like how I wanted it to sound."
"I think I've managed to execute my vision and I'm really excited for people to hear it."
From the beginning of the process, Sophie's vision was that the album would feel "kind of like it's a relic from the past that's been degraded with age," an idea partly inspired by a love of vintage recording equipment and a youth spent listening to music on cassette tapes, as well a current obsession with the psychedelic '90s Japanese dub band Fishmans. The resulting sound is "grungy, slightly heavier in parts" as evidenced by singles such as 'lucy', with "glitchy warped sounds" as if it's being listened to on a scratched record or an old cassette tape.
Along with this comes further lyrical exploration of the heavy subject matter she's touched on previously; "all the degrading experiences that I've had personally," she details. The album is divided into three colour-themed sections - blue, yellow and grey - representing its main moods and themes. The blue section represents sadness, depression and heartbreak, followed by yellow, which represents "both physical and mental" sickness, and touches on Sophie's battles with anxiety, paranoia, and her mother's terminal illness. The album concludes with the grey section, which focuses on the themes of darkness, emptiness, loss and mortality.
But despite the subject matter and darker feel of this album, for Sophie, excavating her trauma in music was a cathartic experience. She enjoyed recording 'color theory' in her hometown with previous collaborator Gabe Wax, whose CV includes collaborations with Big Thief, Deerhunter and The War on Drugs, and seems pretty confident with the results, talking about the album with an earnest enthusiasm that seems at odds with her self-deprecating sad girl persona.
"I think I've managed to execute my vision for it, so yeah I am happy with it," she declares confidently, a sly smile audible in her voice. "I'm just really excited for people to hear it."
'color theory' is out now via Loma Vista Recordings.

Get your copy of the latest issue