Listen
Sinead O'Brien shares mystical new song 'Fall With Me'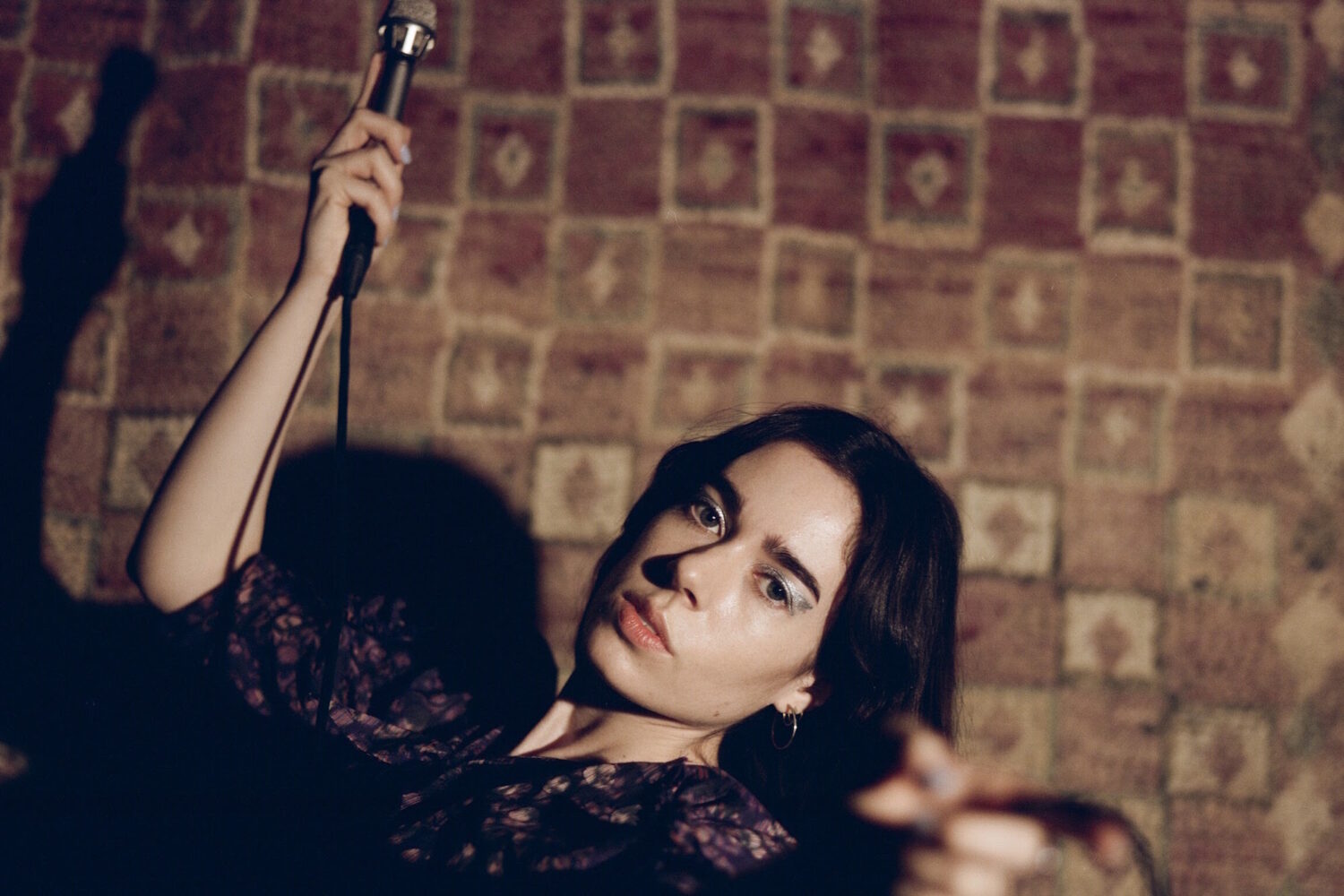 Photo: Zac Mahrouche
The Irish punk poet will play a London headline show in May.
Irish punk poet Sinead O'Brien has shared mystical new track 'Fall With Me'.
The new song, out via Chess Club, was produced by Speedy Wunderground studio whiz Dan Carey.
O'Brien describes 'Fall With Me' as "an invitation to surrender. What would it be like to stand still in slow motion? To sink, even if just for a moment - to give yourself over to the pleasure of surrender.
"The motif of a 'head carousel' rolls through the piece. I saw an image in a library which had all of these giant heads on a rotating wheel. It was such a statement, like a modern day counter response to the classical imagery of the scales, balance, zen. This image of 'the self'; going around and around in a trap says so much about "now" actually. How to manage the wheel, gathering momentum while maintaining its equilibrium. How long can the head hold."

The singer goes on to describe the song as having "clues to the past and hints to the future. That's what I'm getting at. It's a chapter from a bigger body of work."
Sinead O'Brien has also announced details of a new London headline show – she'll play Chats Palace on 21st May. Other upcoming tour dates for the singer include The Great Escape, Bluedot and Green Man festivals, and support slots alongside Warmduscher and more.
Re-visit our recent Neu feature with Sinead O'Brien here. Listen to 'Fall With Me' below.