Confirmed
The Cool Greenhouse announce self-titled debut album, share first track 'The Sticks'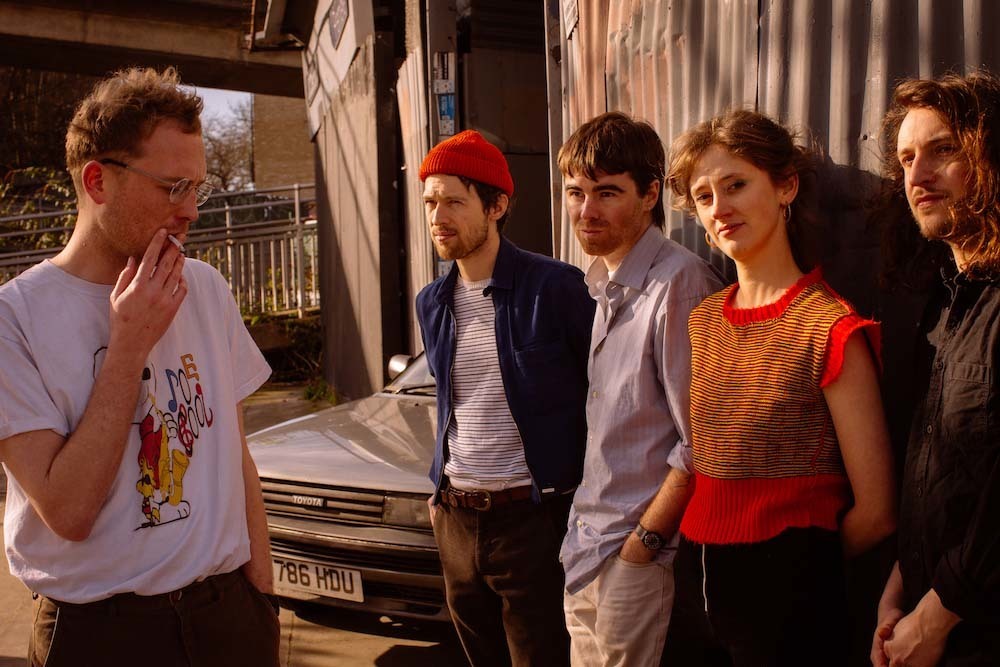 Photo: Greg Holland
The full-length LP is set for release on 29th May via Melodic Records.
Late last year, we had The Cool Greenhouse play their fourth ever (yep, fourth ever!) show for our First Fifty show with The Great Escape and have pretty much become low key obsessed with them ever since.
And now we're super pleased to announce that their self-titled debut album is officially on the way!
Set for release on 29th May via Melodic Records, the group - led by Tom Greenhouse - are giving us our first taste of what to expect with new track 'The Sticks'. "'The Sticks' is a six-minute two-chord off-kilter fake punk onslaught for the discerning country gentleman," they say. "A WARNING re: your move to pastoral Tory environs with too little to do. A schizoid paranoia epic for the recently isolated and unemployed, recorded with with whiskey @ 4am post late night band trip to horror cinema. Take Heed! The clipped toenails still growing near the basin are watching your every move. The birds are flying unusually close to the ground. Suspicious figures are lurking in the long grass, the village shops are manned by robots, & God only knows what they've been feeding the ducks…"
Got that, yeah?
Accompanied by a video directed by Simon Nunn and Ross Pearson, Simon explains, "I wanted to make a thumping collage of elements of rural Britain that encapsulated the subtle madness that one can experience when isolated in the sticks, utilising rural signs and symbols that are usually considered innocuous or pleasant but can often actually become unsettling and disturbing. The rapid-fire editing and collage elements were inspired by pioneering experimental film maker Jeff Keen, and I was extremely humbled to gain special permission to submerge some of his material into the video from his daughter Stella Keen, the Jeff Keen foundation and the BFI. This style of amorphous collage gives the video the required psychological edge and reads as a kind of stream of consciousness. Its gradual progression into mindless chaos mirrors the development of mental stagnation due to over-isolation which is the song's central theme, until a whirlwind of images blur and smash together, becoming more and more difficult to discern as Tom's voice disintegrates into garbled backwards incantations."
Have a look below.
'The Cool Greenhouse' is available to pre-order now, with a limited edition transparent green vinyl available too! AND, each of the limited edition vinyls contains a packet of mysterious seeds, so the first person to germinate their seeds and send the label a picture of their plant will receive the original album cover painting by frontman Tom Greenhouse! What more could you want?
Check out the full track list below.
'The Cool Greenhouse' Tracklisting:
01 - The Sticks
02 - Cardboard Man
03 - Gum
04 - Life Advice
05 - Dirty Glasses
06 - Smile, Love!
07 - Trojan Horse
08 - 4Chan
09 - Prospects
10 - Outlines
11 - The Subletters Pt 2 (Ft. The Shifters)
See The Cool Greenhouse live at the following dates:
MAY
02 - Portsmouth Psych Fest, Portsmouth
13 - The Smokehouse, Ipswich
14 - The Great Escape, Brighton
22 - Sea Change Festival, Totnes
28 - The Shacklewell Arms, London