Festivals
Self Esteem, Chappaqua Wrestling and more added to Are You Listening? Festival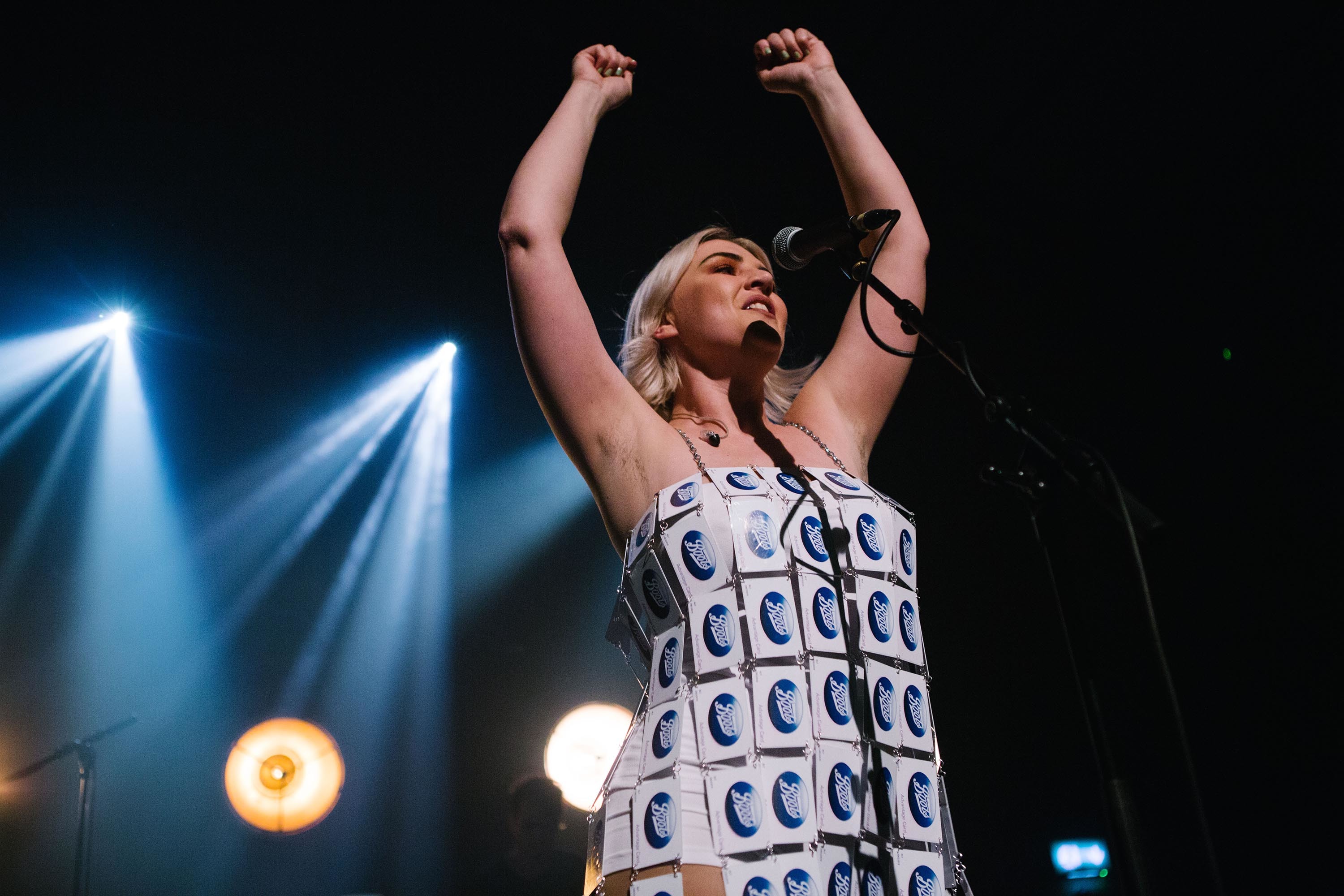 Photo: James Kelly
Dream Wife and Matt Maltese have already been confirmed to play.
Heading to various venues in Reading on 25th April, Are You Listening? Festival have just added loads more names to their lineup.
With Dream Wife, Warmduscher, Matt Maltese and more already confirmed, 36 more acts have been announced, including Self Esteem, John Robb, Baba Ali and Chappaqua Wrestling.
Tickets are available here and you can peep the full lineup below.
Ajimal / Amya-Ray / Ash The Author / Baba Ali / BC Camplight / Ben Marwood / Bessie Turner / Bex Ruth / Black Helium / Bought It For The Bottle / Carlos / Chappaqua Wrestling / Daughter Of The Water / Deva St. John / Dolly & The Clothespegs / Doops / Douglas Dare / Dream Nails / Dream Wife / Drug Store Romeos / Elucidate / Ever Hazel / Freestylers / GHUM / HAQ123 / Hatty Taylor / Head Drop / Heavy Lungs / Here Are The Young Men & Uncle Peanut / Holly Shillito / Jacob & The Moons / Joe Hicks / JOHN / John Kennedy DJ (Radio X) / John Robb DJ / Kid Kin / KT King / Little Brother Eli / Marisa and the Moths / Matt Maltese / Mellor / Melt Yourself Down / Mother / Mush / Mythical Ash Cloud / Nobodies Birthday / Ocean Ruins / Pangolin / Part Ghoul / Peerless Pirates / Priincess Kemz / Readiophonics / Roves / Rum & Donuts DJ / Ruthie / Self Esteem / Self Help / Sophie Jamieson / Tabi Gazele / Talk Show / The August List / The Boileroom DJs / The Keep Cats / The Push DJ / Third Lung / Thomas Headon / Tracks & Grooves DJ / Warmduscher / Wild Island / Zoe-Anne DJ