From your sofa…
King Nun & Porridge Radio to play live-streamed British Music Embassy Sessions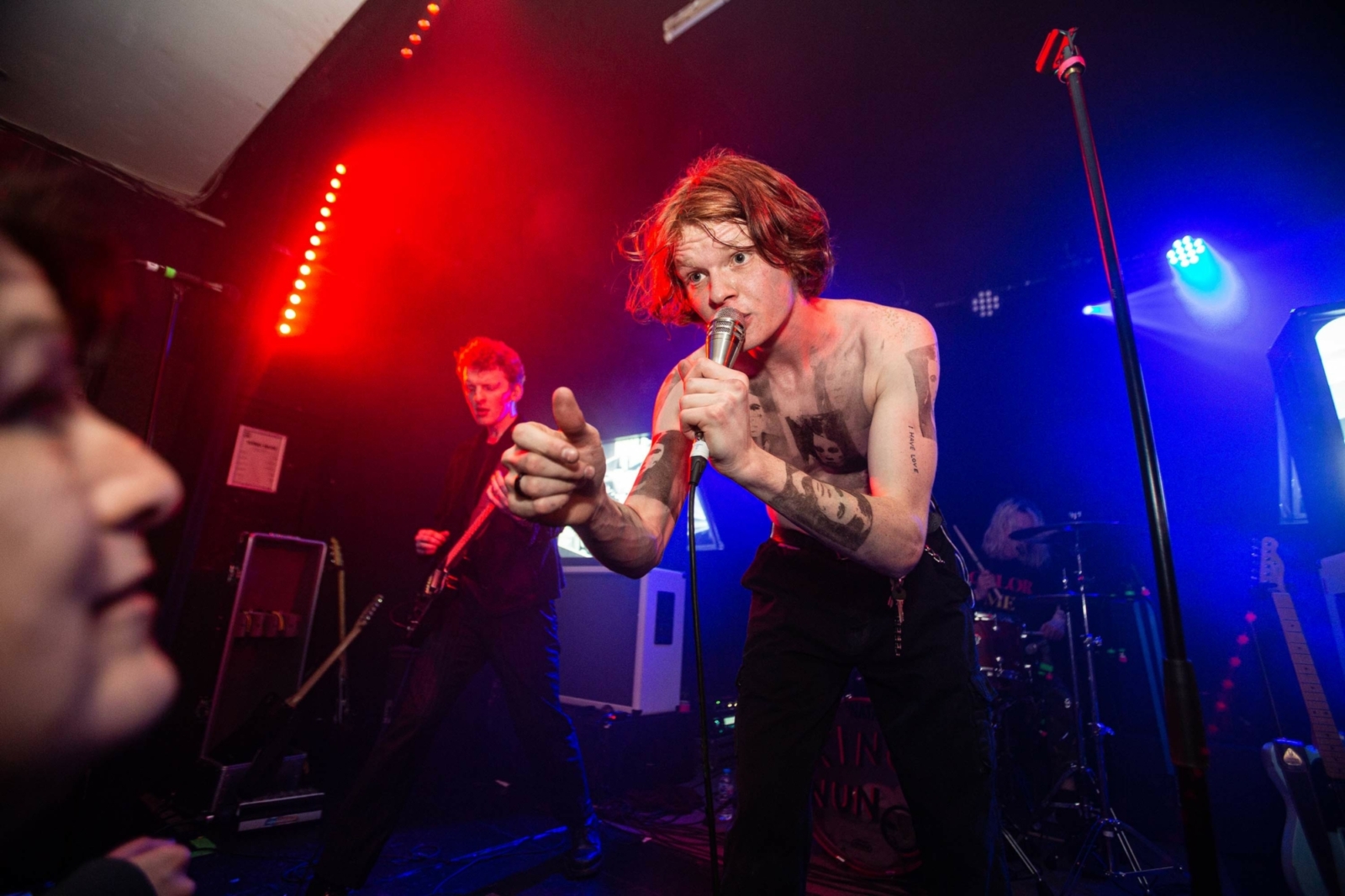 Photo: Emma Swann
The two bands were due to perform on DIY's SXSW stages this week, but will now have their performance streamed online.
King Nun and Porridge Radio are two of the acts set to play the British Music Embassy Sessions tomorrow (Wednesday 18th March) and have their performances live-streamed for audiences online.
After the cancellation of this year's SXSW festival due to Coronavirus concerns, the Music Division of the Department of International Trade - who are responsible for the creation of the British Music Embassy - have organised a series of closed-door sessions for some of the acts that were due to perform at the festival.
The British Music Embassy Sessions are taking place over three days (Monday and Tuesday's Sessions were supported by the BBC, AIM, PRS, PPL and BPI), and are being held at Wimbledon's Production Park studio complex. The performances are solely being recorded and streamed, with no guests present, to stay in line with public safety.
Wednesday's Session - as curated by cSquaredLDN, Jazz re:freshed and DIY - will host performances from both King Nun and Porridge Radio, two of the acts that were scheduled to play our SXSW showcases. Streaming is being provided for free by MQA, and will be hosted on YouTube - watch the live-streamed sets below.
Check out the rather ecletic full list of acts performing tomorrow.
2:40pm Porridge Radio
3:30pm King Nun
4:20pm Daniel Casimir & Tess Hirst
5:10pm Theon Cross
6:00pm Noya Rao
6:50pm ELOÏSE mp3
7:40pm Superbird