Interview
Divine Intervention: PVA
Speedy Wunderground-approved trio fusing genres and sending them to the dancefloor.
When DIY meet PVA at a bar in Peckham, South London, keyboardist Josh Baxter and vocalist and guitarist Ella Harris are in the middle of scrimping and saving to make their SXSW dream a reality. Only a few days in, their GoFundMe is at the halfway mark and things are looking positive. "It seems kind of crazy that it's happening," Ella grins. "It's probably not going to feel like it's happening until…" she trails off leaving Josh to pick up, "…until you've got the cowboy hat on?" he suggests.

Ella and Josh, the founding members of the group (completed by drummer Louis Satchell), met at a house party a few years ago when they found themselves gravitating to the quietest corner of the frivolities, bonding over the fact that neither of them knew anybody else there. "I was feeling quite shy and awkward," the singer remarks. "Then I saw Josh by a window looking equally shy and awkward." Now, however, those coy kids in the corner are moving increasingly front and centre with their startling, fresh take on dance-punk.
"We started as a techno-country band, sort of like Bo Diddley with a beat."
— Josh Baxter
The particular sonic concoction they've honed as PVA forged after the pair found themselves ping-ponging between DJ sets at The Bunker in Deptford and live bands at The Windmill in Brixton. "I kind of wanted both but there wasn't anything out there satisfying my needs," Josh recalls. As this gap revealed itself, the blueprint of PVA's sound began to form. "We started as more of a techno-country band, sort of like Bo Diddley with a beat. While there are still elements of guitar and blues in our music, it's now more rooted in dance, indie and pop."

The group initially focused on nurturing their reputation as a live act before turning their attention to the studio. "It can be more exciting to people if they hear about an amazing live show that they can't access instantly, it builds more mystery," they explain. And eventually, the buzz around the group spread across the South London scene to the door of Speedy Wunderground producer Dan Carey, who helmed December's debut single 'Divine Intervention' - a blitz of fierce bass, simmering synth and spiky guitar play that builds around a deeply infectious dance groove.

While the spirit of LCD Soundsystem can be traced in their sound, there's something inherently different about PVA's approach - one that cribs from music past but looks to the future, bending genres and smashing them into an ecstatic whole. There are more singles planned for 2020, but for now it's the sweaty box venues that remain PVA's temple: catch them while you can.
More like this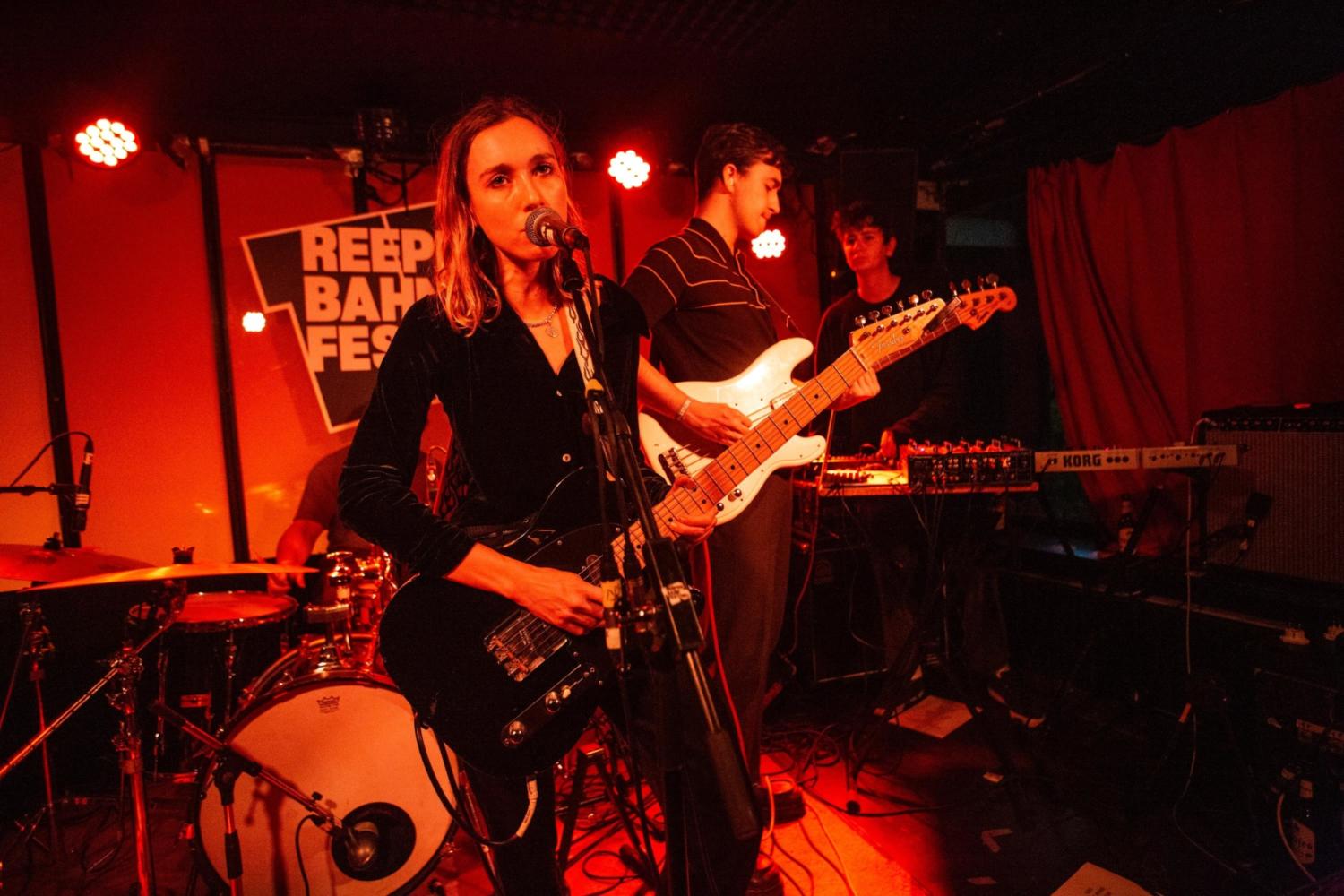 Drug Store Romeos and Disq are also among the new additions!