Interview
Progress Report: Whenyoung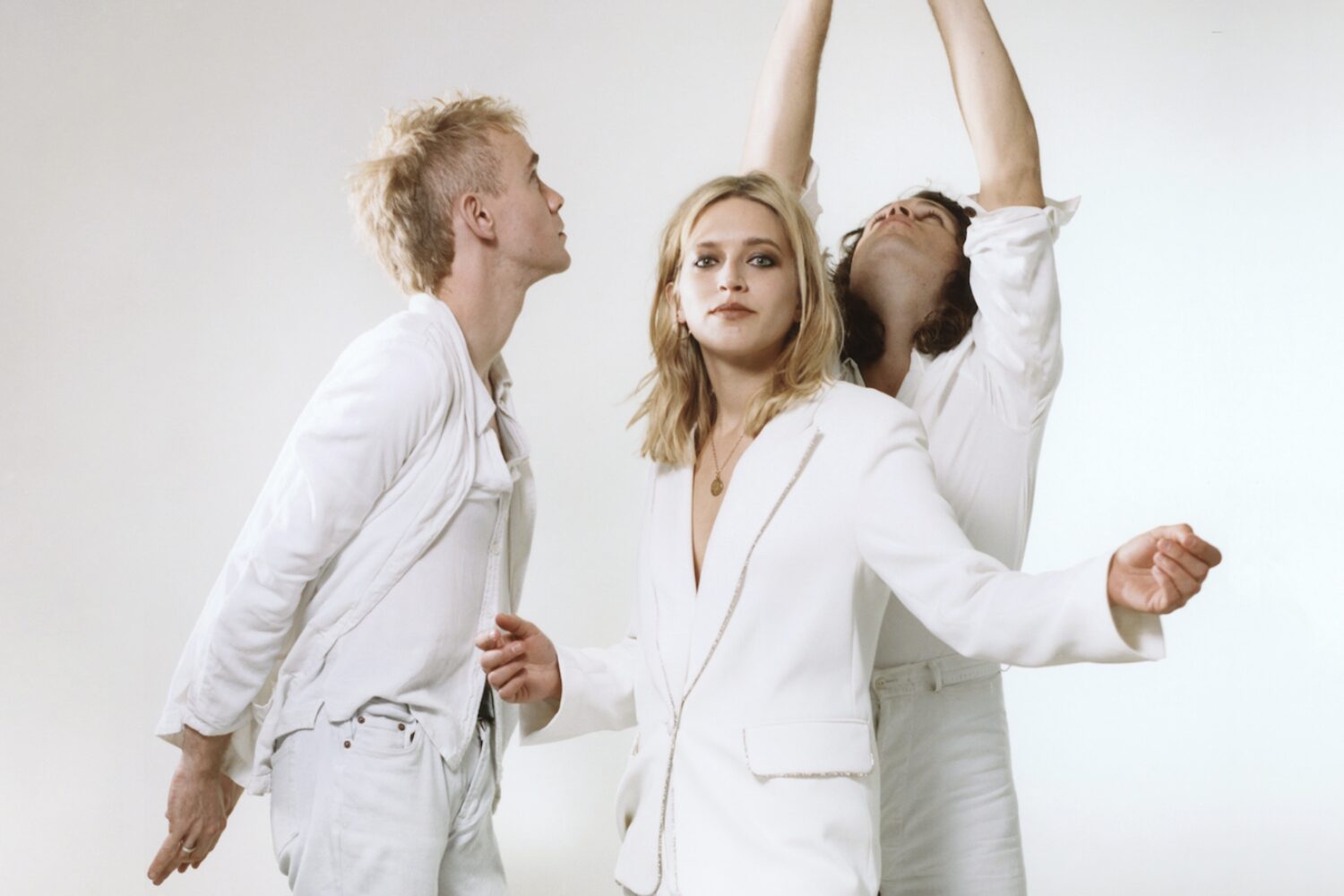 Ahead of our DIYsolation session with them this Sunday, we catch up with the Irish indie-pop trio.
Almost a year since their debut album 'Reasons To Dream' landed and we called them "a band to believe in", Whenyoung have been busy at home writing and recording for record number two!
Taking a little bit of time out to prep for our DIYsolation session with them this Sunday (29th March) at 5pm, we caught up with Aoife, Niall and Drew to hear a bit about how the new album's coming along.
Hey guys, how are you?
Hello DIY. We're keeping well thank you. Very strange time on the planet but we're trying to stay positive.
We hear you're hard at work on your new album! When did work begin on the follow-up to last year's 'Reasons To Dream'?
We began seriously focusing on writing in late December 2019. We stayed in Ireland after the Christmas break and went to stay in a cottage by the sea in the west of Ireland where we set up a writing studio with a few guitars, a keyboard, speakers and a laptop. At the end of January we travelled to a remote part of Wales to record a few of the songs and then went back to Ireland to write again. So we've basically been living in isolation since the start of the year.
What are some of the themes you're exploring on this record?
Self-healing and the search for inner peace are motifs which seem to be influencing the writing at the moment. We've had this back and forth, piece by piece writing and recording system so we're still writing songs for the album right now. I think this technique has allowed us to take time to look inside and express ourselves in a new way.
How would you say it's different to your debut?
There's been a lot of change for us since the writing and recording of the debut. Despite some of the change being negative experiences it feels like we've learnt to adapt to change and even embraced it. I think the songs show how much we've grown as people and how we've given ourselves permission to express ourselves in alternative ways to how we did before.
Are you having any 'Difficult Second Album' troubles?
We really haven't experienced this at all. In fact it's been a lot more intuitive and free than how we wrote the first album. We've written the songs at home, not in a rehearsal studio and the comfort of this has given us the opportunity to give more time and emotion to the process.
Any juicy goss you can give us about when we can hear it?
Hopefully we will put out a song some time this year. The album itself won't be released until 2021. But it's very difficult to give a solid answer considering the health crisis.
Obviously we're all living in a very weird time at the moment, how are you guys keeping busy at the moment?
Luckily we haven't had to change our routine very much. We have been living a very quiet life this year. We have been going for jogs in the morning, then sitting in the studio writing together and not going out much. But since this pandemic has begun it's definitely been more difficult to concentrate on writing. There's a lot of anxiety that comes up at different moments which can be overwhelming so if this happens we stop work and do nice, mindless things like make a jigsaw, watch a film, read a book etc. It's interesting because the importance of art is really intensified right now. And celebrity culture and ego have never felt more irrelevant.
Music's becoming more and more a saving grace at the moment. What are you guys listening to at the moment?
Nick Cave, Bjork, Rosalia, Sevdaliza, Moses Sumney, Nick Drake, Leonard Cohen, Childish Gambino, Travis Scott, Burt Bacharach
Do you have any words of wisdom as to how to get through it?
All we can do is adhere to the rules. We have to take this seriously. It was quite upsetting seeing the governments slow reaction to enforce these rules in the U.K in contrast to other countries but the information is there now and we need to comply. And we have to remember that this will pass.