News
The 1975 share 'Notes On A Conditional Form' release date and track list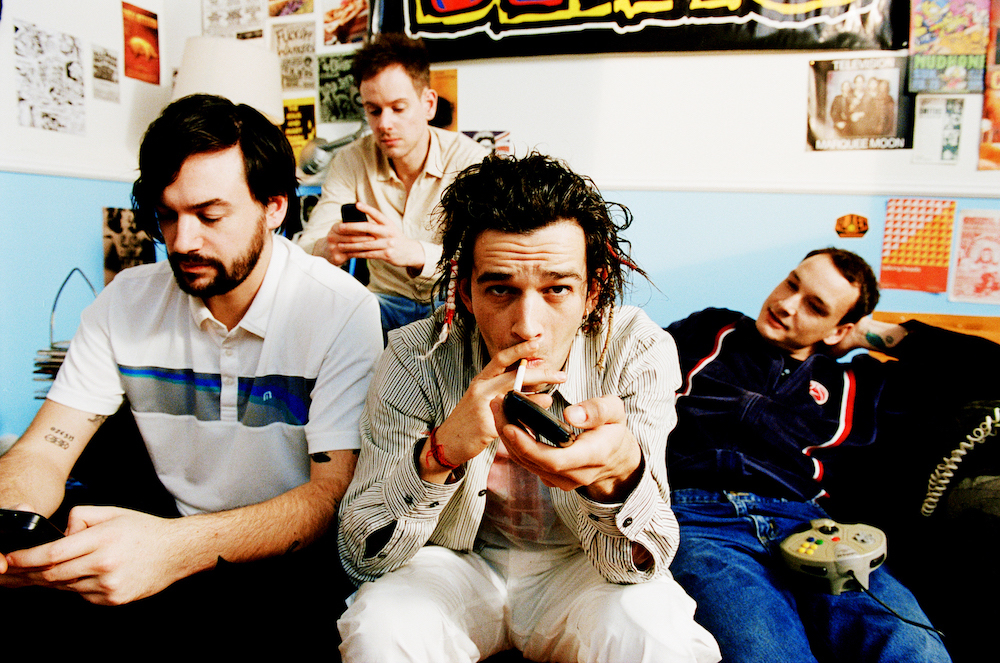 The group's fourth offering is now set to land in May!
Woohoo! The 1975 have given us more details about their forthcoming record 'Notes On A Conditional Form', with (another) cover change, track list, and release date! Thanks lads.
Now set to arrive on 22nd May, the 22-track epic follows 2018's sublime 'A Brief Inquiry Into Online Relationships', and you can peep its full track list below!
It features previous releases 'The 1975' with Greta Thunberg, 'People', 'Frail State of Mind', 'Me & You Together Song' and 'The Birthday Party', alongside recent set additions 'If You're Too Shy (Let Me Know)' and 'Guys', and 'Jesus Christ 2005 God Bless America' which has been circulating online after Matty performed it for a Las Vegas radio station last year.
"Every record so far has been a distillation of the one that preceded it, in the sense that the poppier bits get poppier, the good bits get good-er, the good songwriting becomes more classic or the experimentation becomes more astute," Matty told us in our November 2019 issue. "This one is different. It has lots of different songwriting on it to what I've done before; we keep looking to each other and being like, 'Can we really make a record like this that isn't a follow up to anything?' Imagine The 1975 jamming, you can't really, right? But imagine our idea of jamming which is having loads of books and visual references, and a computer and a conversation, and mixing this and saying 'That's fucking dope' - that's kind of what 'Notes…' is."
'Notes On A Conditional Form' Tracklisting:
1. The 1975
2. People
3. The End (Music For Cars)
4. Frail State Of Mind
5. Streaming
6. The Birthday Party
7. Yeah I Know
8. Then Because She Goes
9. Jesus Christ 2005 God Bless America
10. Roadkill
11. Me & You Together Song
12. I Think There's Something You Should Know
13. Nothing Revealed/Everything Denied
14. Tonight (I Wish I Was Your Boy)
15. Shiny Collarbone
16. If You're Too Shy (Let Me Know)
17. Playing On My Mind
18. Having No Head
19. What Should I Say
20. Bagsy Not In Net
21. Don't Worry
22. Guys