Listen
Buzzard Buzzard Buzzard share new single 'Hollywood Actors'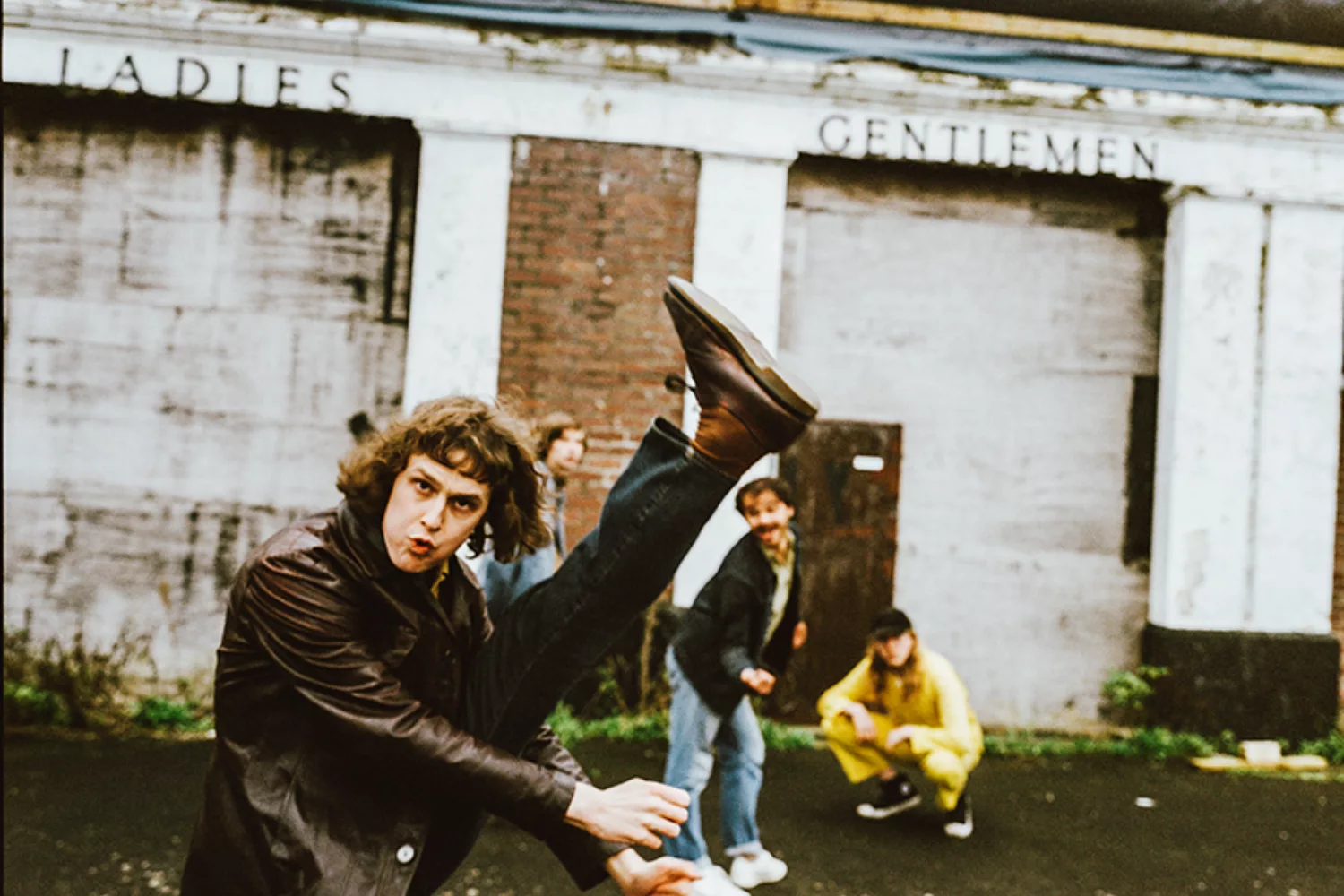 Photo: Pooneh Ghana
They've also announced a brand new EP!
Cardiff glam-rockers Buzzard Buzzard Buzzard have shared a brand new single 'Hollywood Actors' AND announced that they'll be releasing new EP 'Non-Stop' on 10th July on Communion. Nice of them, innit?
Inspired by frontman Tom Rees' "fascination with the façade of Hollywood actors" he explains, "It's probably the most 'rock' song I've written. Lyrically it stemmed from this habitual thing I keep doing when watching films, where I suddenly realise that everybody in the film is just acting, and the whole film becomes completely surreal and you realise how mental the film industry is. I started applying that perspective in everyday life and the similarities were haunting, I felt like everyone around me was acting!"
Check out the new song and full EP track list below.
'Non-Stop' Tracklisting:
1. Double Denim Hop
2. Late Night City
3. Stockholm City Rock
4. Hollywood Actors
5. Theme From Early Morning City
6. Long Day / Free Day
7. What Is Hate?
8. John Lennon Is My Jesus Christ
9. Theme From Late Night City
10. Sugarloaf Mountain Crucify Me
See Buzzard Buzzard Buzzard live at the following dates
SEPTEMBER
14 | The Hare and Hounds, Birmingham
15 | Green Door Store, Brighton
16 | The Cavern, Exeter
18 | The Bodega, Nottingham
20 | The Garage (Attic Bar), Glasgow
22 | Yes (Basement), Manchester
23 | The Louisiana, Bristol

Get your copy of the latest issue
Watch